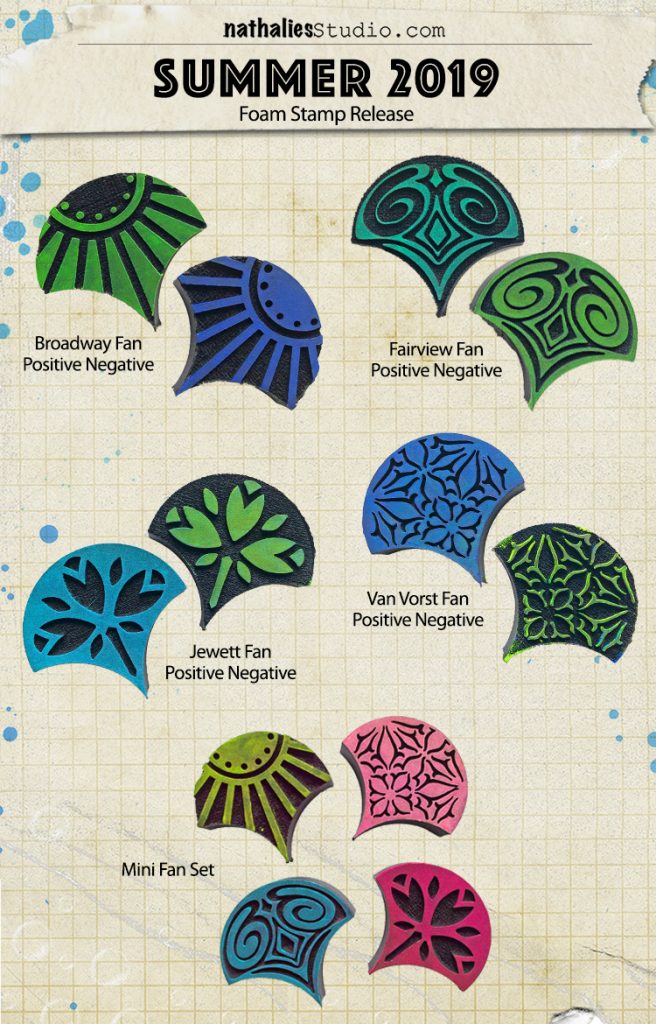 My latest ArtFoamies foam stamp designs are here and they are FANtastic :)
These are my new favorites for making patterns as they can all fit together in a number of ways and you can use the back side of the stamp for a solid fan shape too. For this release I have 4 fan pairs that have the positive negative versions of the designs, and then a little 4 piece set of Mini Fans.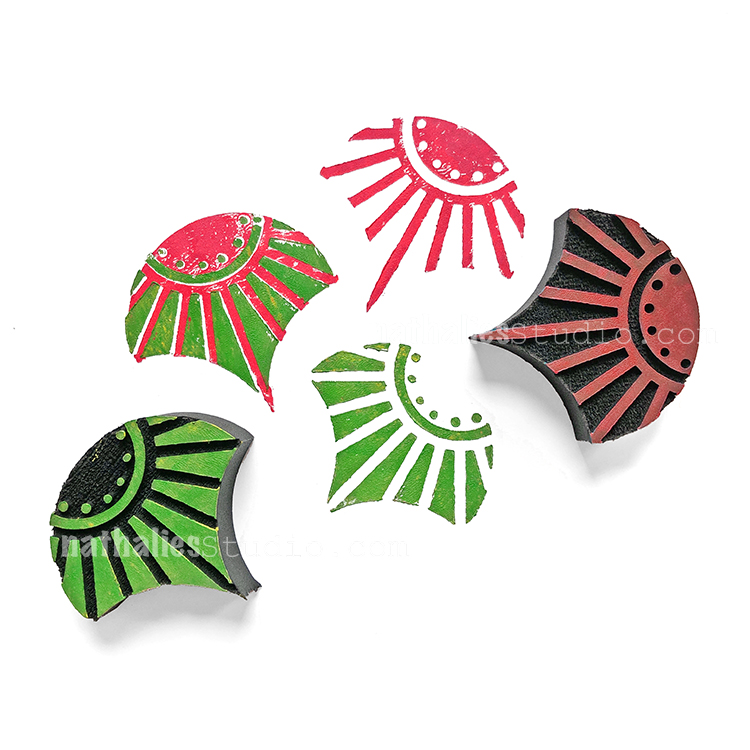 Here is the Broadway Fan Positive Negative pair – love this bold design.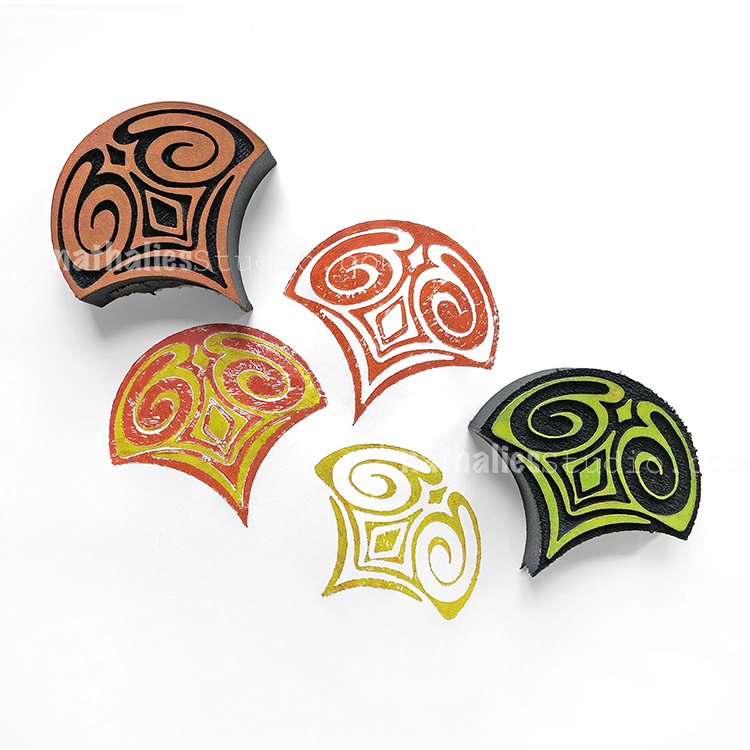 And then Fairview Fan Positive Negative pair – an Art Nouveau inspired design.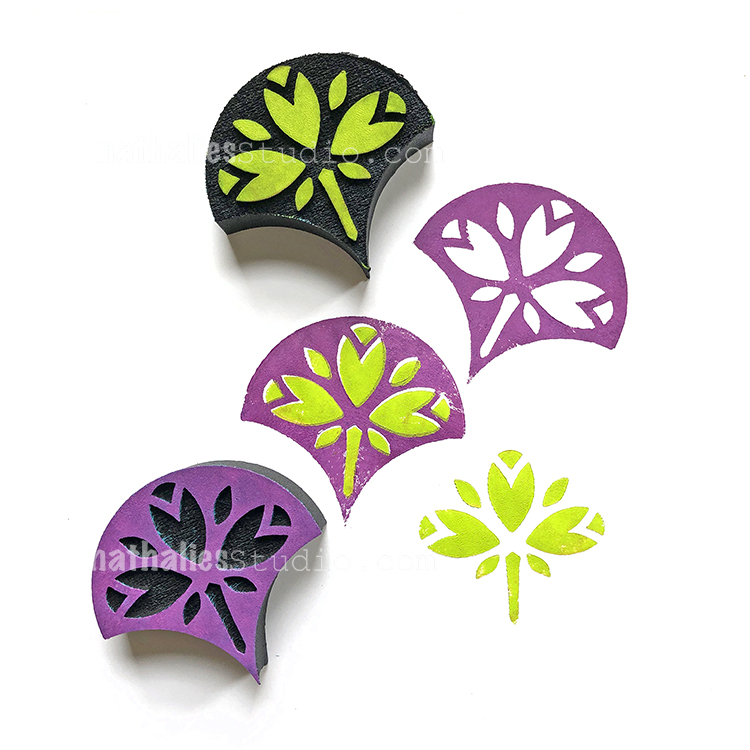 Here is the Jewett Fan Positive Negative pair that features a lovely botanical element to the design.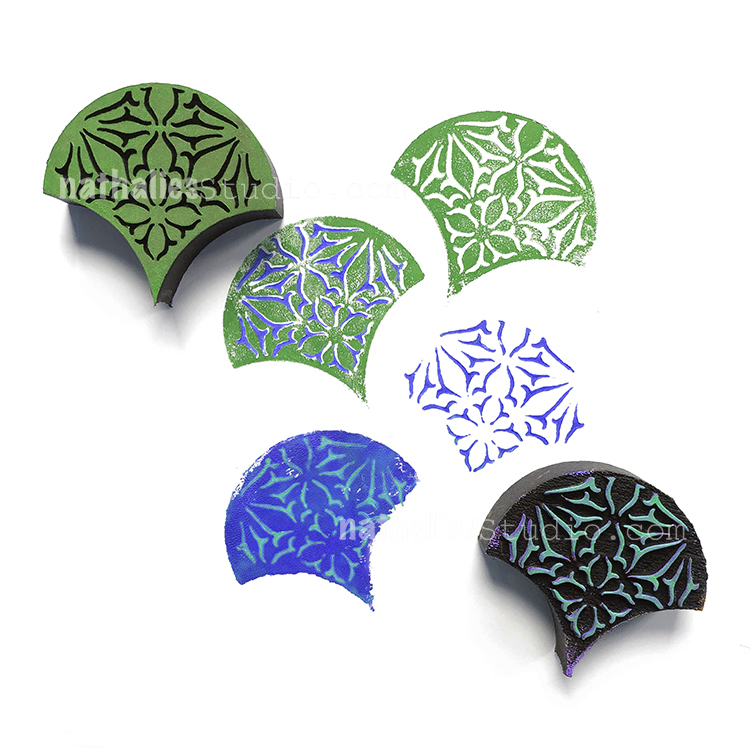 And the Van Vorst Fan Positive Negative pair – a perfect one to show how the back of the stamp makes a fine solid fan shaped stamp too.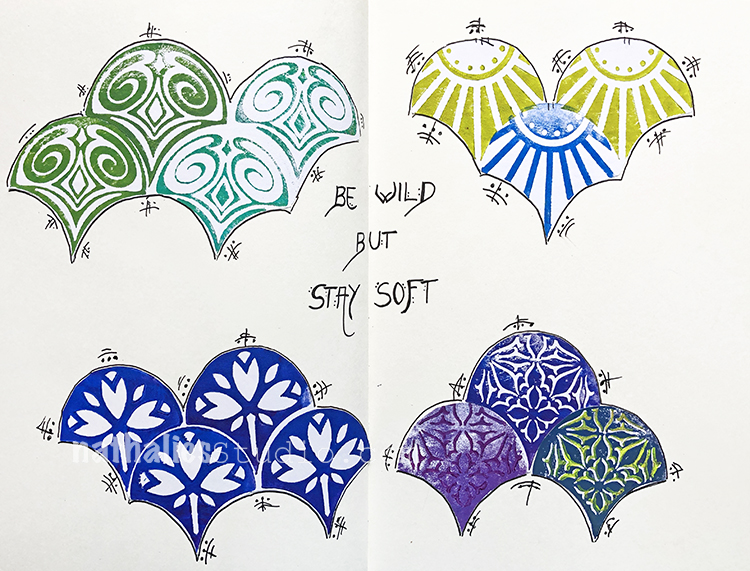 Here are the positive negative stamps in action in my art journal.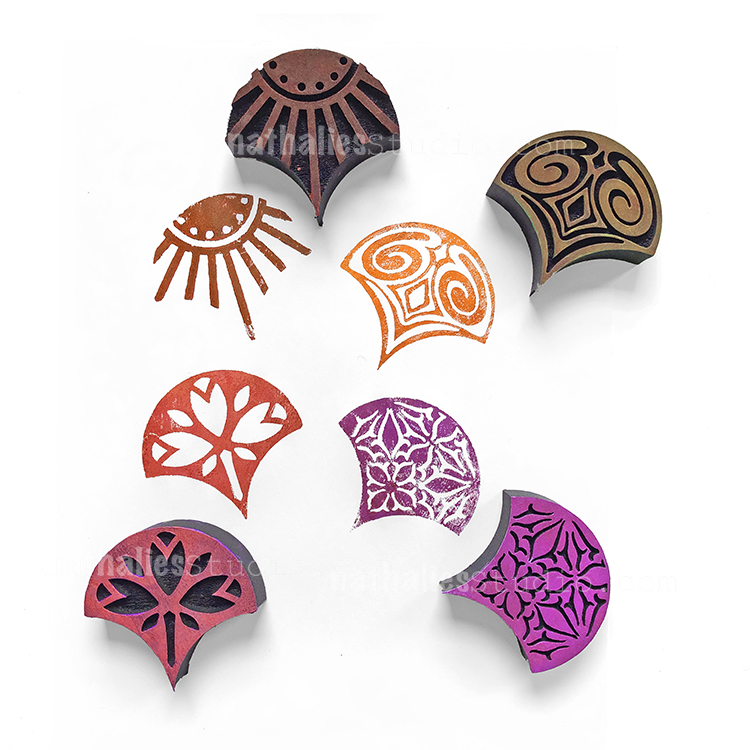 Finally the charming Mini Fan Set that gives you 4 designs to play with.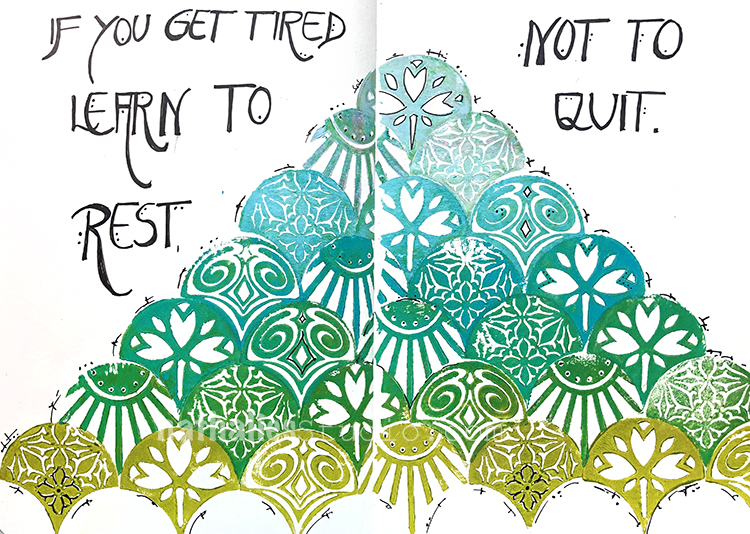 Loved stamping all these out for my art journal page here – the different patterns just work so nicely together!
Check out all the new foam stamps today!!!