Happy to share this new set with you today as it was pretty important for me to design this one. I call it #KeepYouPosted and I think you can get the gist about it.
It includes 8 different cling rubber stamps, a mixture of text and graphic ones and some that are really appropriate right now…. but if you think about it, these messages are totally timeless. Check it out HERE. It might also get you into the big Mail Art craze that is going on right now because these guys are perfect for cards and envelopes!
Here is the set: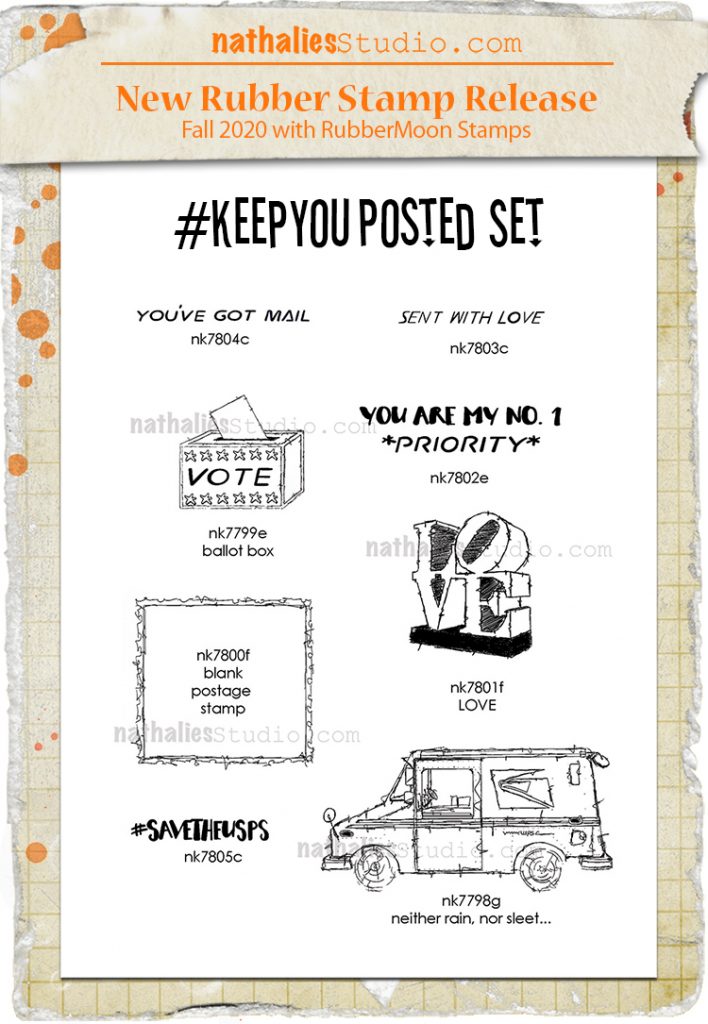 I made some small tags so you can see how they look and also how some of them work together: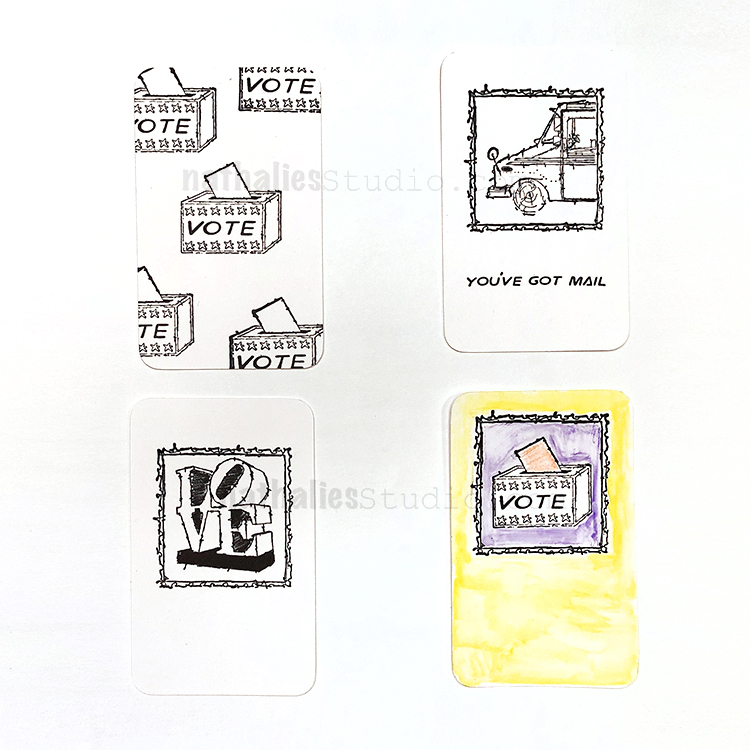 The Blank Postage Stamp design can accommodate some of the other designs inside to make a faux postage stamp design. It's also fun to put your own thing in that frame. And the Ballot Box is just such an important reminder now.
I love the USPS trucks here – such a unique vehicle – I had to capture that. And #savetheusps, well you know ;)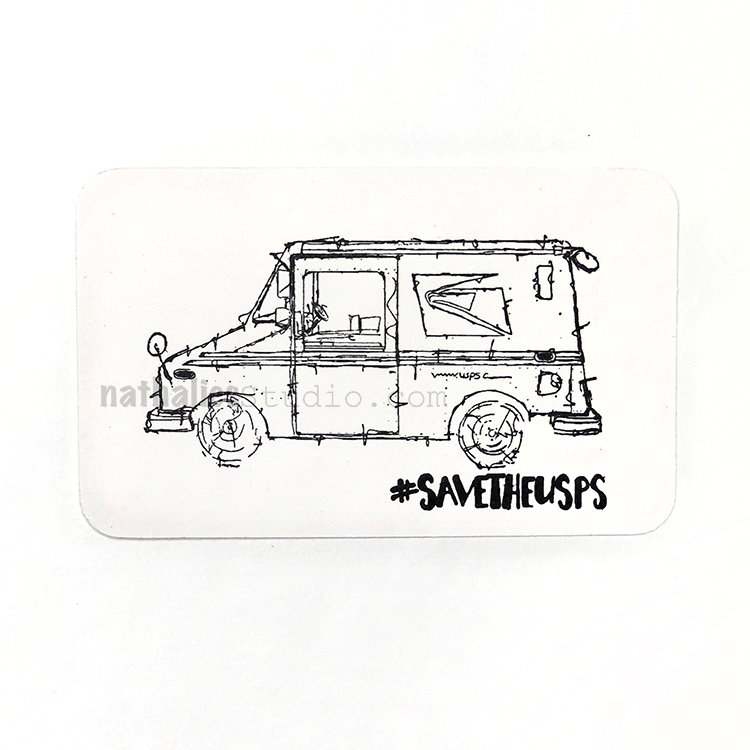 Sent with Love is such a classic. And I send out a LOT of Priority boxes so I thought a play off that would also be nice. Why not send a special note to your No. 1 Priority?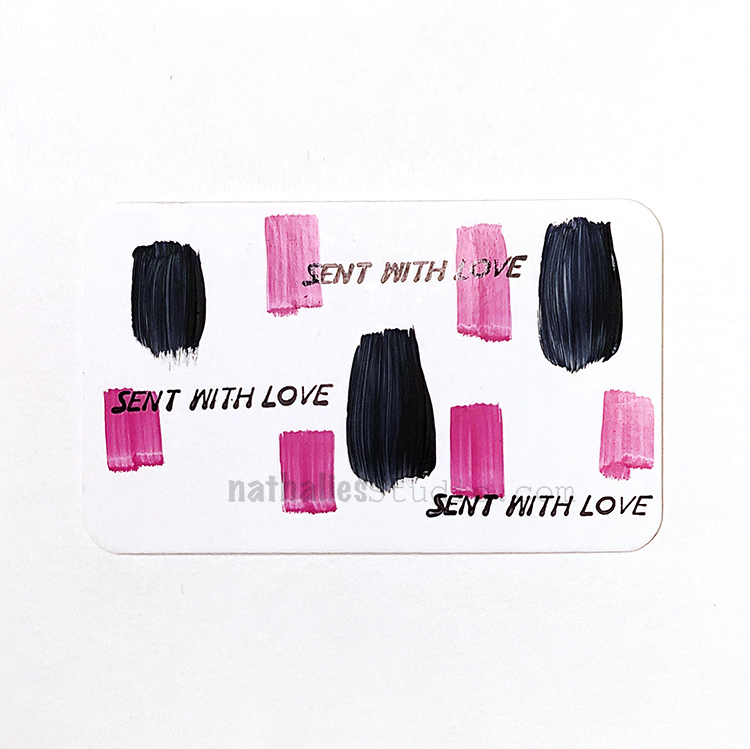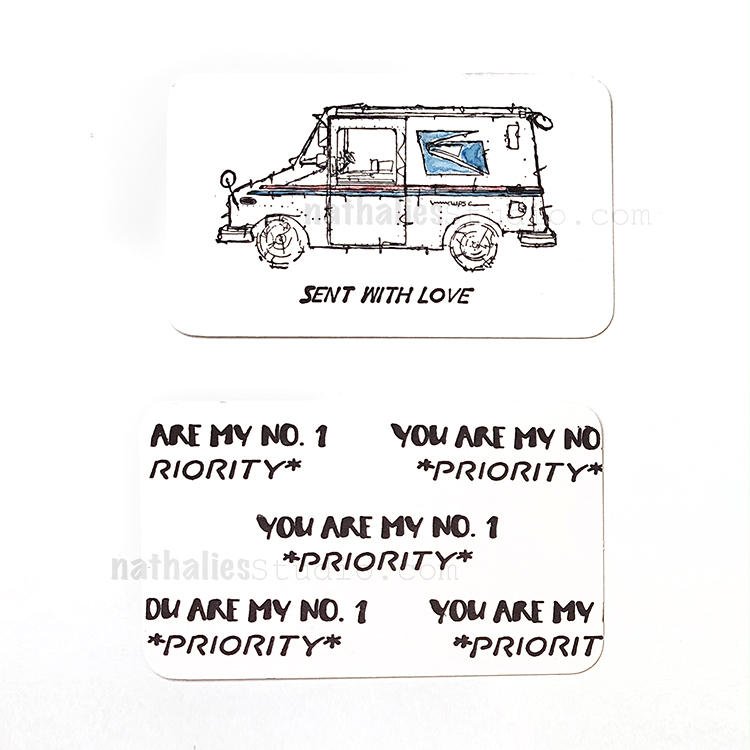 My LOVE stamp looks good on its own or in the frame.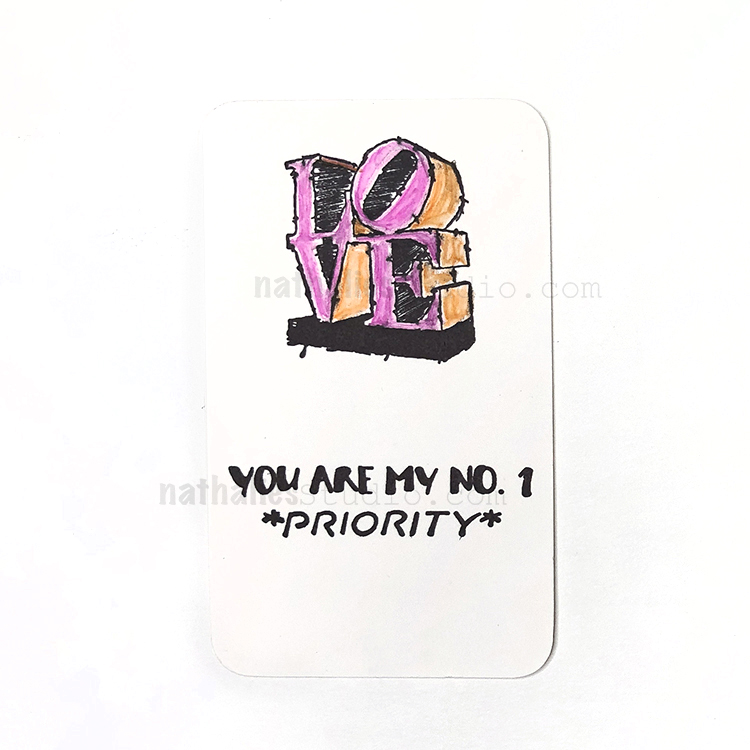 Here is the whole bunch – tons of fun to mix these up. Anybody else want to spend the whole day making cards???