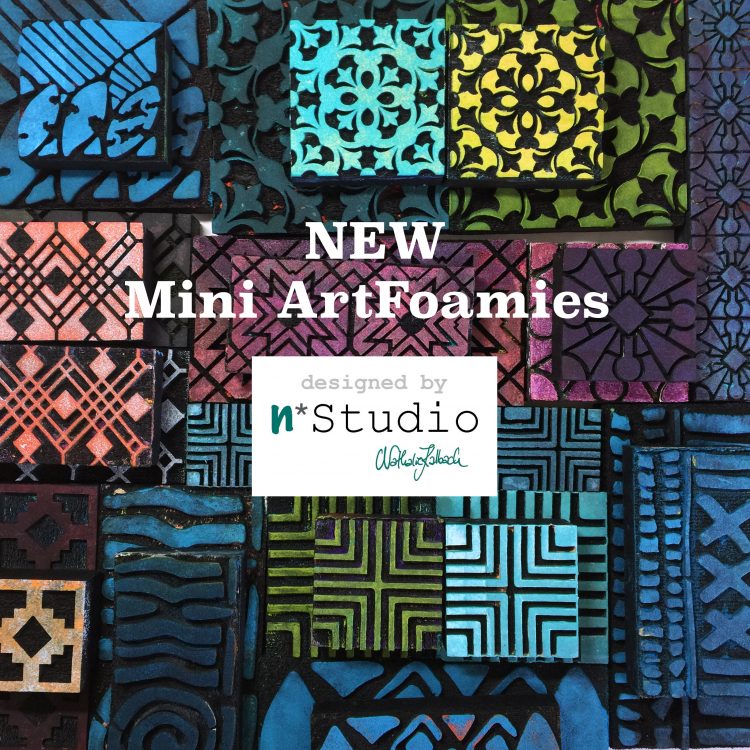 I am super excited about my new Mini versions of my ArtFoamies Foam Stamp Designs- let me show them to you
New Mini ArtFoamies by n*Studio from Nathalie Kalbach on Vimeo.
Want to see more videos regarding those foam stamps? Here is a video showing you how I created the last art journal page in the video above,  3Ways to use positive and negative foam stamps, and an Art Tapas Video where I explain how you can clean them.
Hope you like the new Minis :)