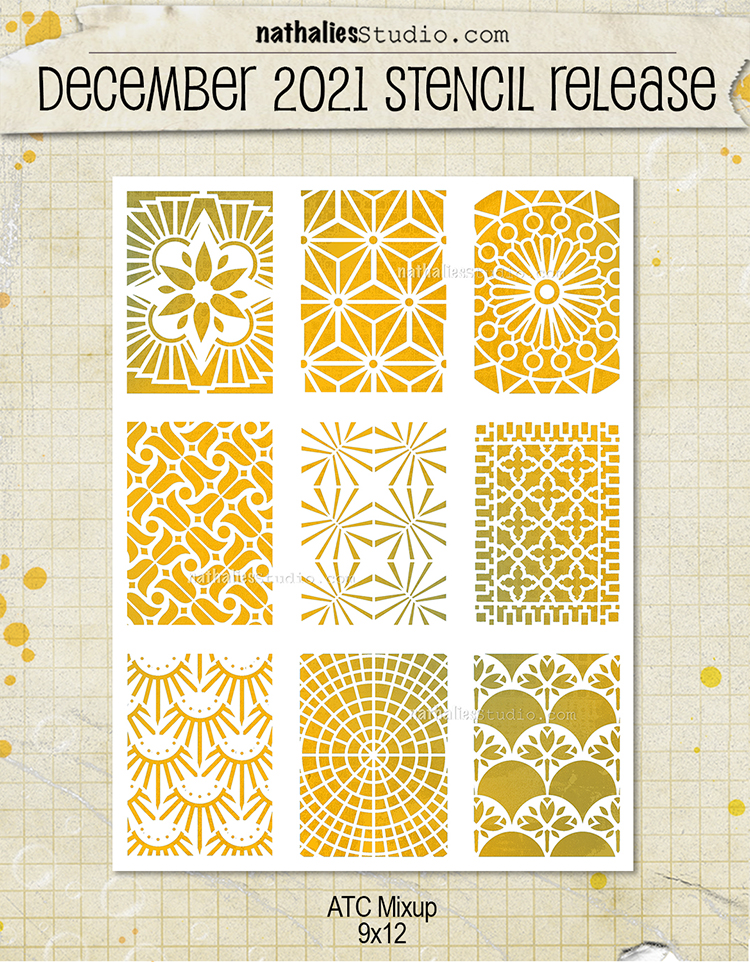 New stencil is dropping today in the shop: ATC Mixup – a 9×12 stencil that features 9 different ATC sized patterns. It's a mix of radial and allover designs for backgrounds, focal points, and layering fun :)
I made a whole bunch of ATCs (Artist Trading Cards) with just a couple sheets of paper and the stencil: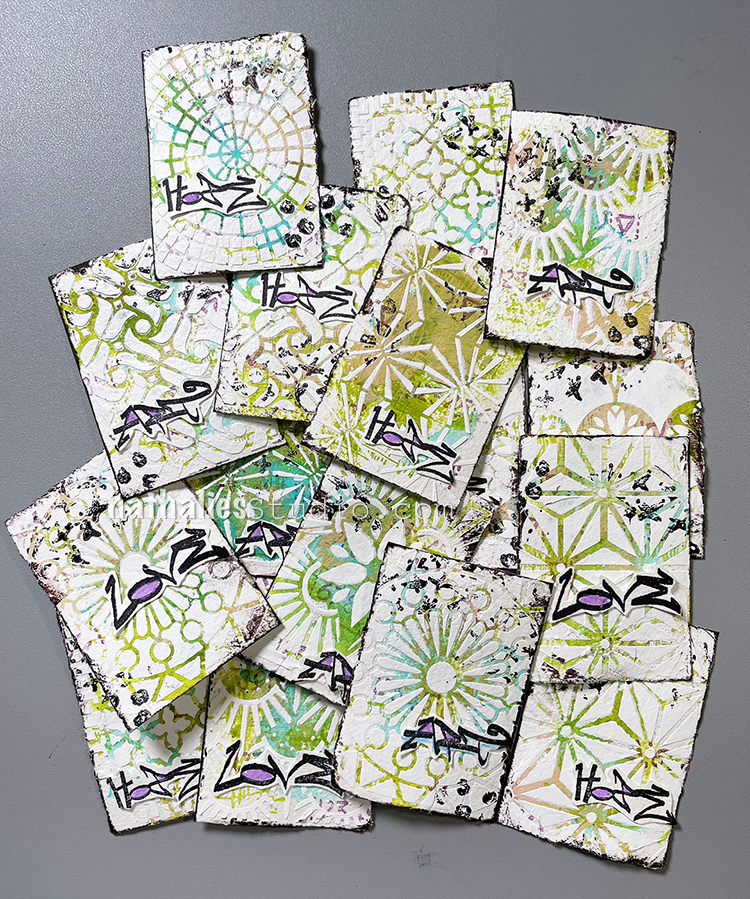 Do you trade ATCs with your artist friends? Even if you don't, the ATC Mixup stencil is also excellent for churning out cards (tis the season, right?) and in your art journal when you want just a hint of pattern here and there. I was playing with it and liked the versatility all in one sheet: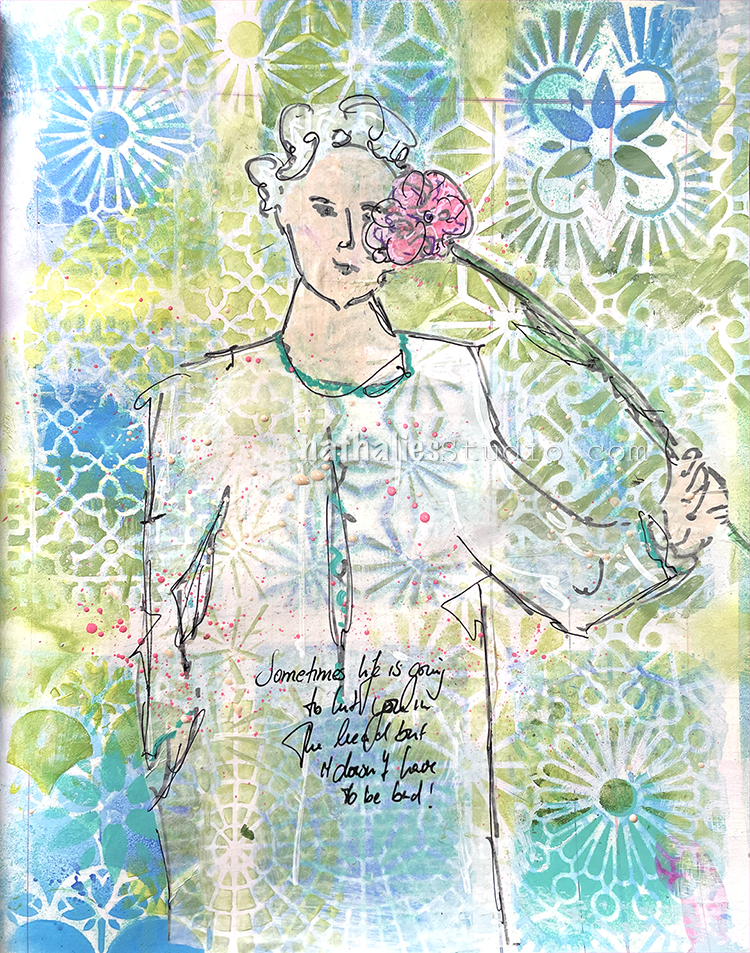 You can pick up one of these new ATC Mixup stencils here in my shop and I hope you share what you've created online with me – just tag #natkalbach!