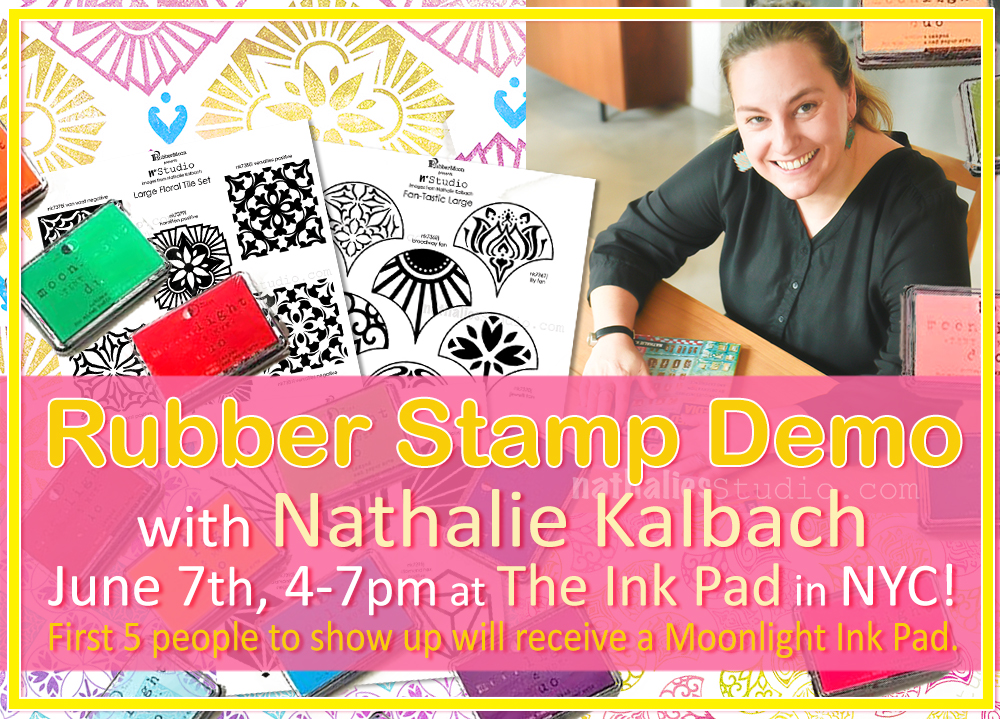 Join me Friday June 7th from 4-7pm at The Ink Pad in NYC! I'm super excited to be able to drop into this amazing store – right in the heart of New York City and so close to my own hood.
And The Ink Pad is making the event even more fun: The first 5 people to show up will receive a Moonlight Ink Pad.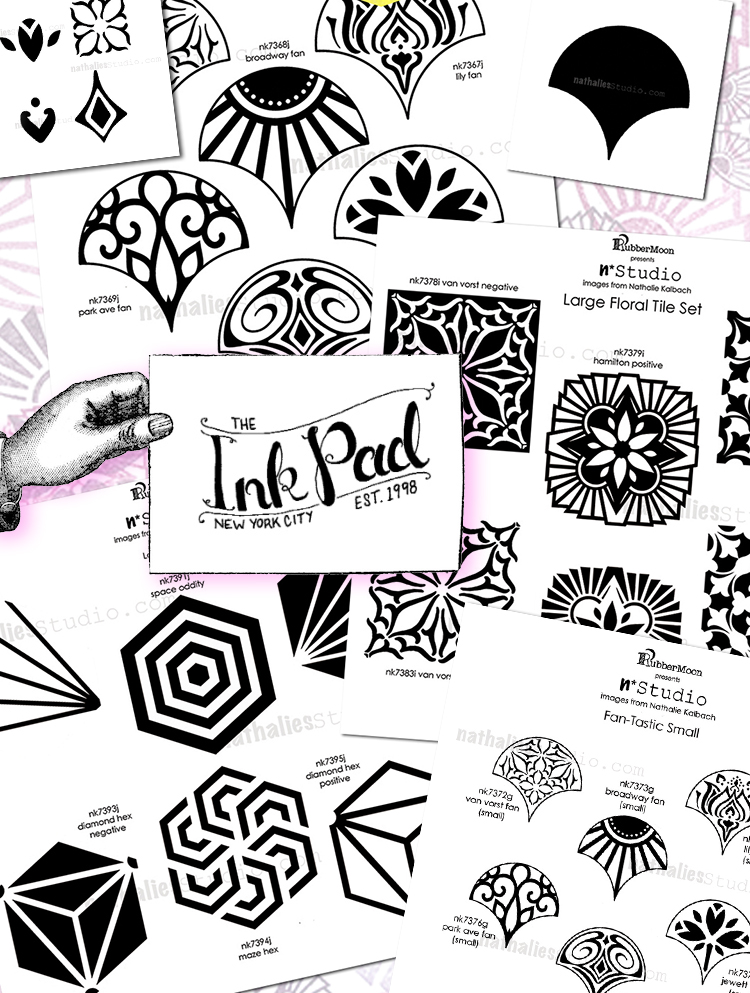 I'll be demoing my new rubber stamp sets. Maybe there will be some pattern demos and layering demos. I learned so much about these stamps just by playing with them myself. Join me and see for yourself.
The Ink Pad is located at 37 7th Ave, between 12th and 13th Streets. Drop in and say Hi! :)