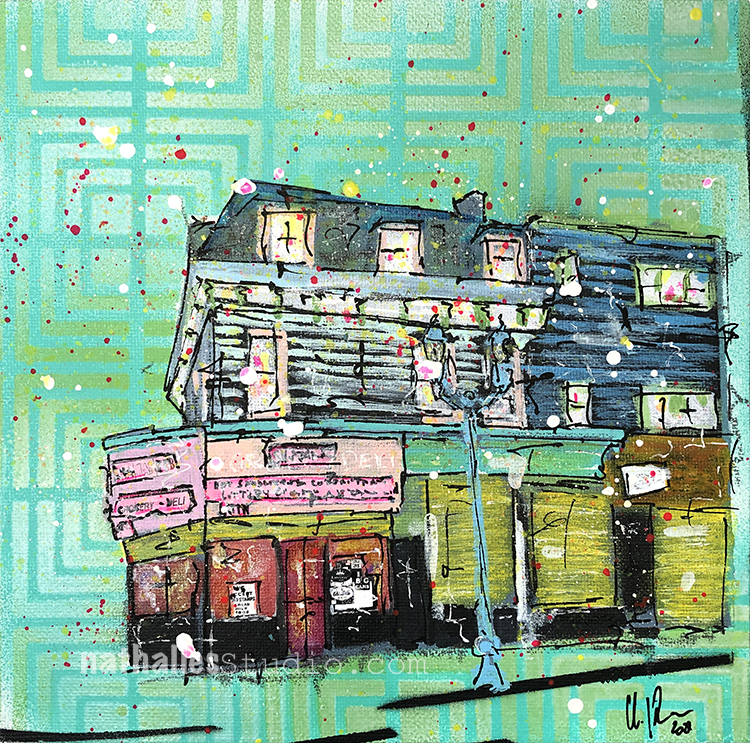 Corner Store is a new small painting inspired by my Strolls Through the Hood.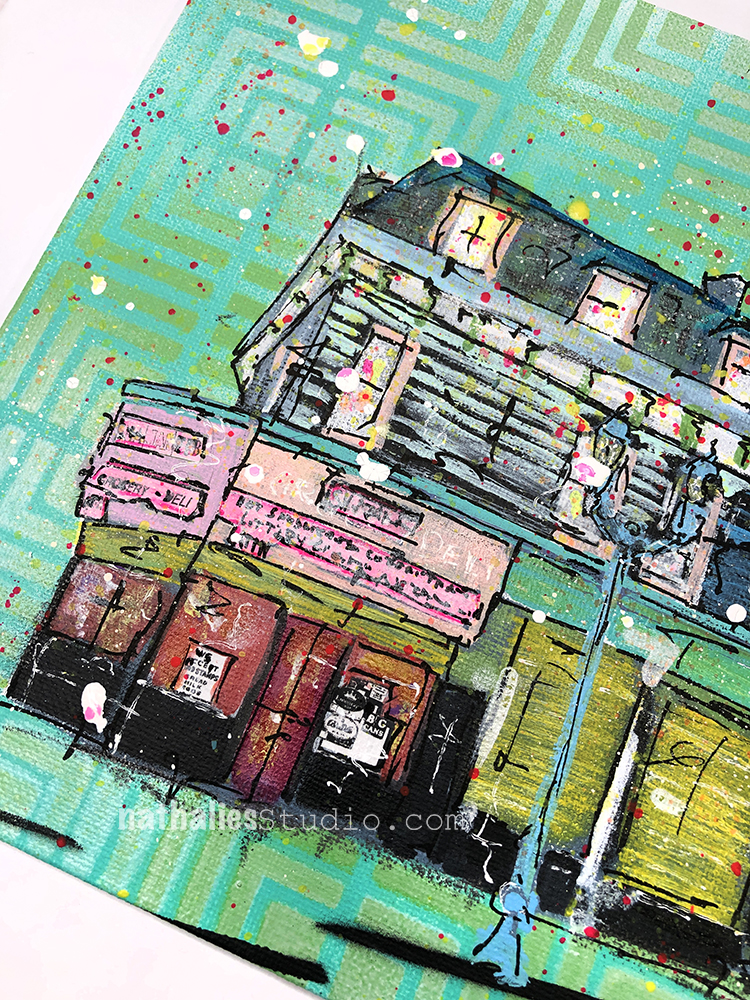 Corner Stores and Bodegas are often a lifeline in our communities- there are many people that depend on them. Whether it be to get some small grocery items, the newspaper, a cup of coffee, have packages delivered there or a listening owner to the worries of someone who lives in the neighborhood they are essential to every city neighborhood.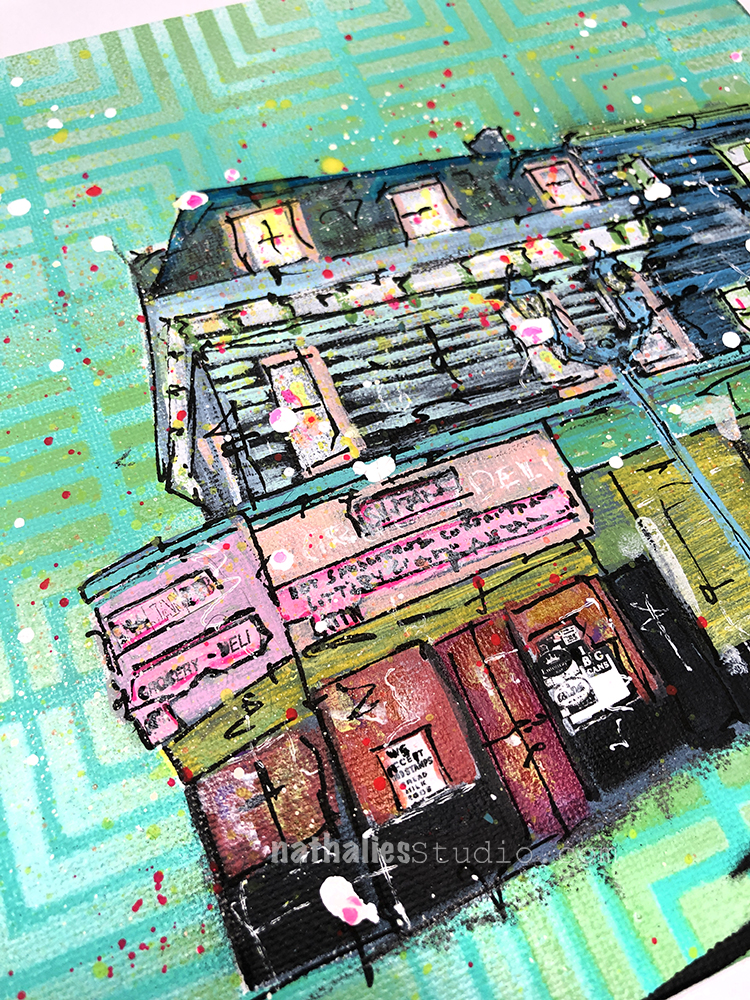 This particular corner store used to be a bakery selling bread and rolls , what is it about corner businesses that offer the most essential items?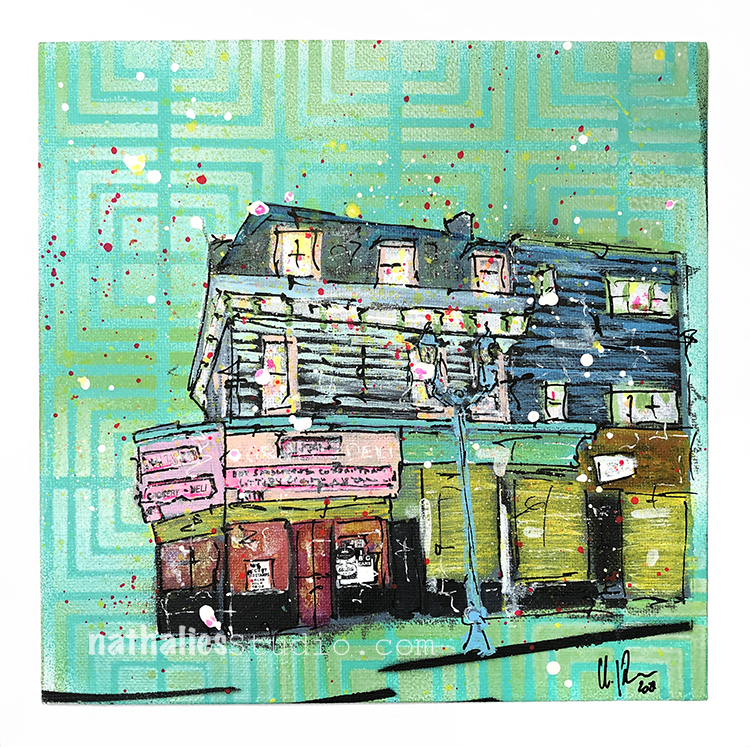 Corner Store measures 8×8 inches on canvas board and would love to find a new home !