Finally I finished up this canvas which some of you might remember seeing me working on in the Liquitex video. And that is how long this canvas took me – about four months. Boy it just didn't wanna come along and play with me …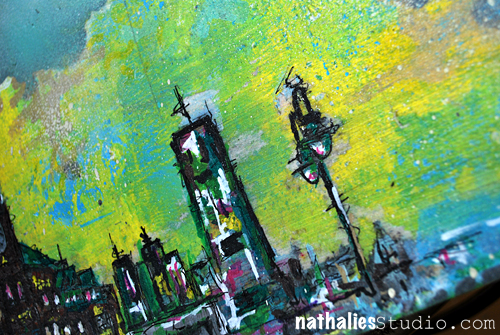 The scene on the canvas is from Liberty State Park – at the historical Ellis Island Train Station, where hopeful immigrants not going to NYC would go on a train ride to start their new lives somewhere in the U.S. The train station is pretty much in shambles though seems to get restored somewhat. From this spot you have an amazing view of the sparkling finance world of Manhattan across the Hudson River …if you actually heave your eyes over the totally destroyed historic ferry landing area  …remains of Hurricane Sandy. You can also see the skyline of Jersey City – behind the New Jersey 9/11 Memorial .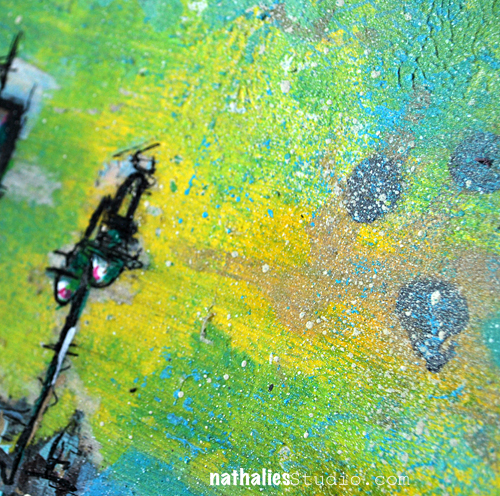 For me this spots represents a very powerful and symbolic place in America.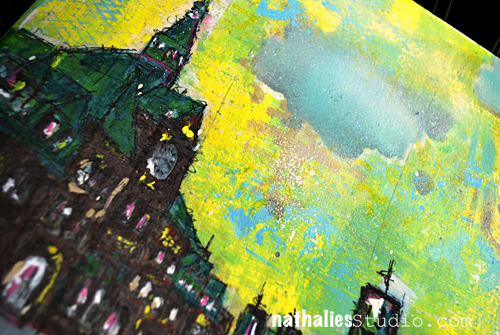 I used lot's of acrylic media on this 12 x 14 inch Canvas of course :)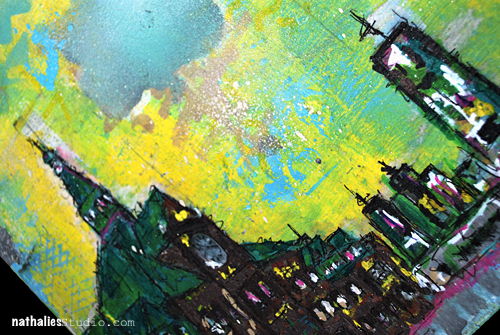 Here is a list of what I used

Have a wonderful day