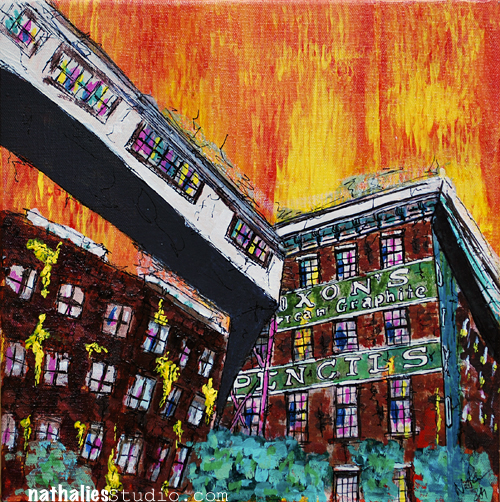 I love living in this old Pencil Factory. There is always something new to discover when you walk around here. You see old chimneys, walkways that connect the buildings, old safes in the basement, screws and bolds, and traces of times long forgotten. Recently I found some old office chatter  publications from 1927  from the old factory in the Public Library. You wouldn't believe the things they used to write about colleagues and bosses . Pretty Mean – I am glad that doing this in print is not acceptable anymore.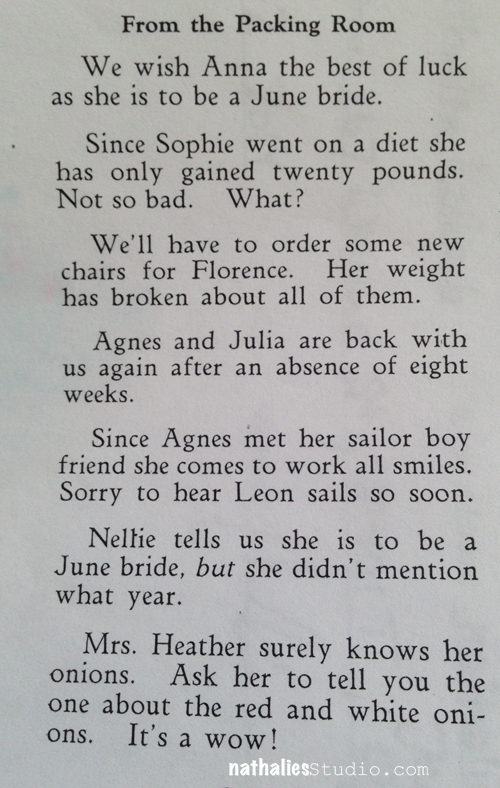 I wish I could ask Mrs Heather about the red and white onions though…I have no idea what the wow-factor could possibly be.
Reading these things make me always wander off in my thoughts- all the stories that are part of these buildings. I find it fascinating.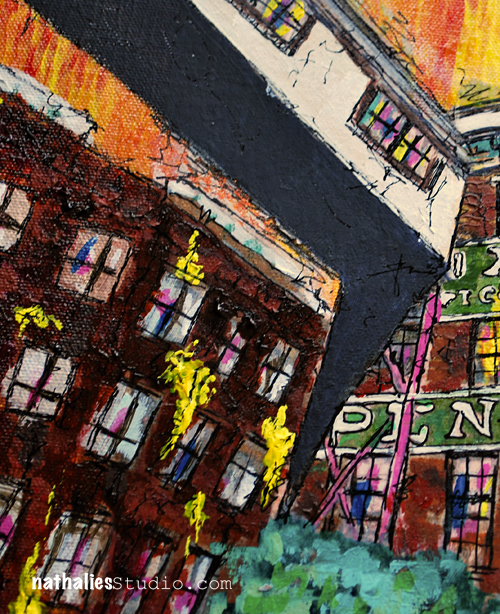 These and my own stories that I connect with those buildings go through my head while I am painting. It makes me feel connected with them.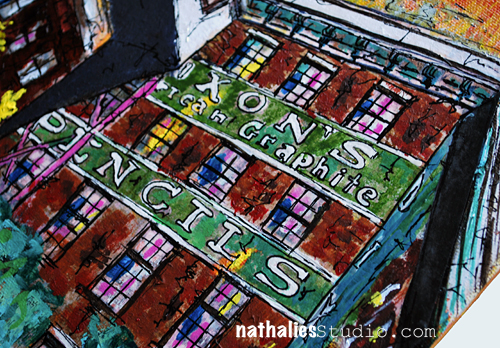 Here is a supply list of what I used in the painting:

Wishing you a day that is filled with awesome stories :)