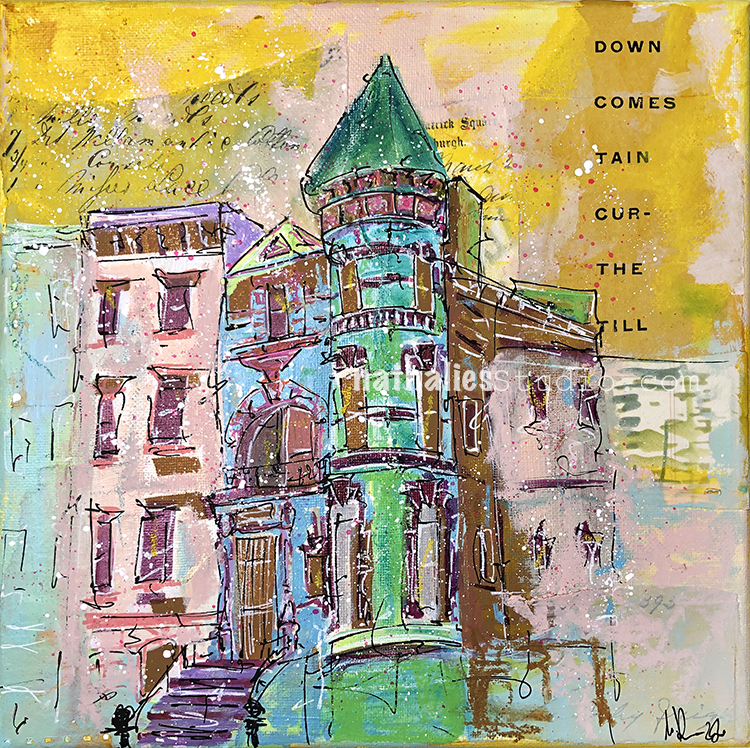 "Till the Curtain Comes Down" is another painting on canvas inspired by my Strolls through the Hood in Jersey City . I love this beautiful brick building from 1887.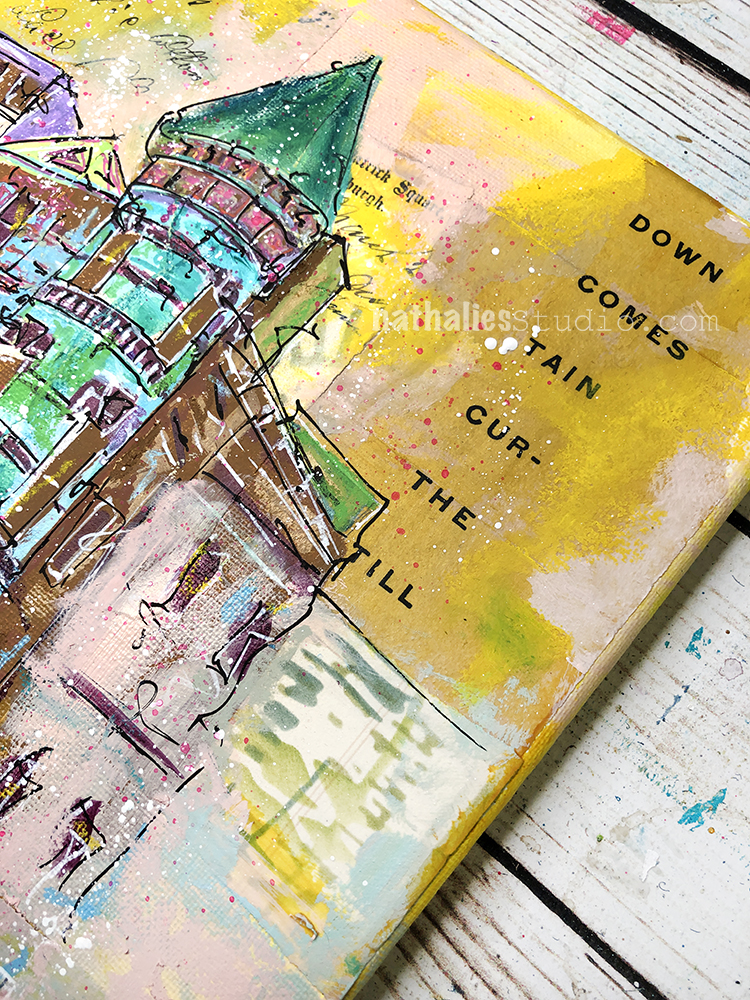 I used spray paint, acrylic paint, gouache, collage, wax bars, and markers. The house was built by a descendant of one of the oldest Dutch familes of Jersey City, Wilhelm Brinkerhoff. He was a state senator who died in 1931. After his death, the building was a christian mission with a radio station on the roof.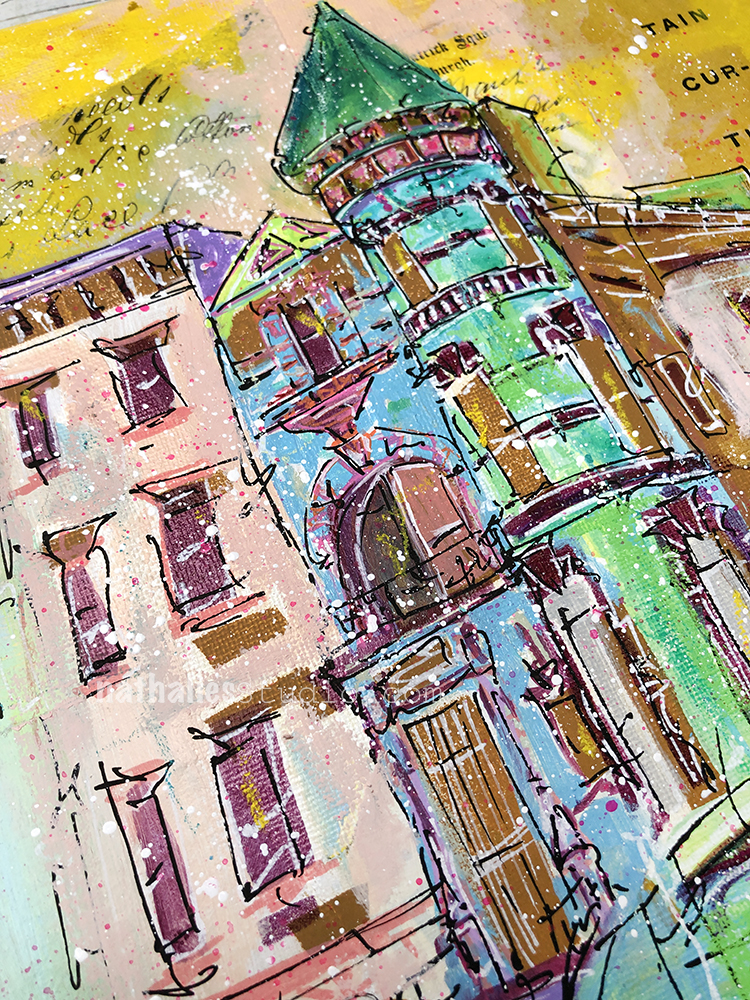 It has a bit of a Rapunzel Tower feel for me as the building is a little bit overgrown by plants and even though someone lives here it seems to be mysterious. I picked up some piano player roll paper and the first thing that happened was I saw the wording "till the curtain comes down" and that my friends is how the title was born ….I mean …it was just meant to be .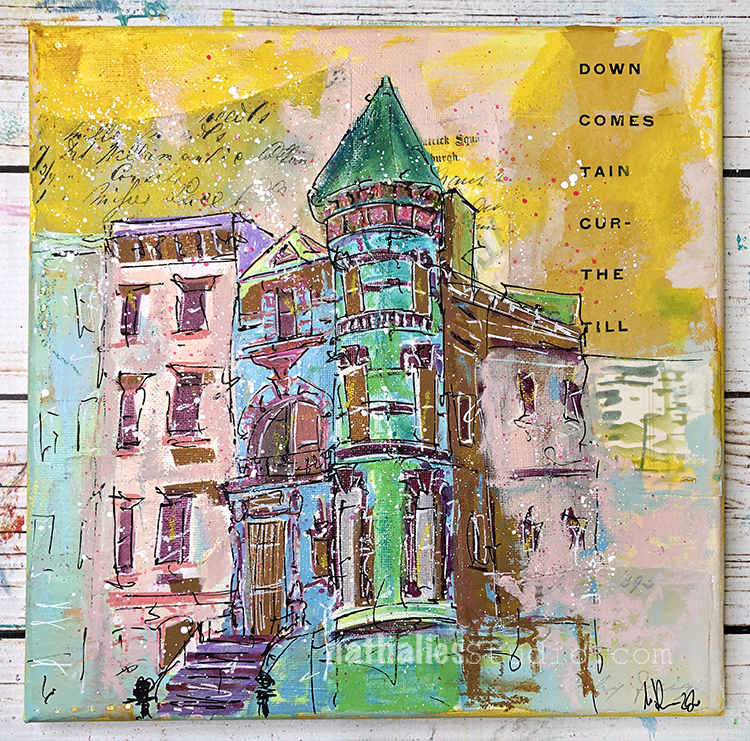 Till the Curtain comes down is looking for a new home. You can find it here. The canvas measures 10×10″.