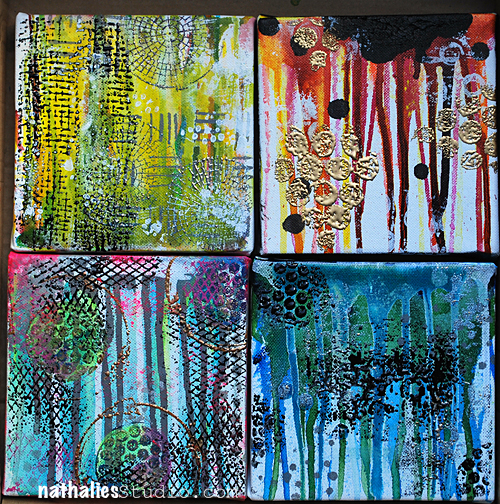 I am on my way to NAMTA Art Materials World in Pittsburgh today. Stampendous! will have a booth there too and these are some mini canvases I created using my Stampendous! Signature stamps.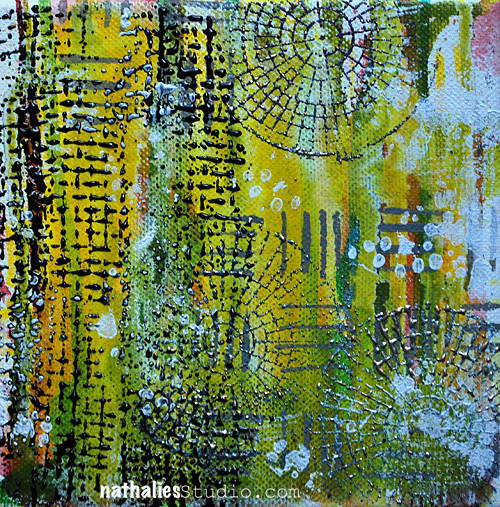 Basically I created a background for each canvas with different color combinations using Acrylic Inks or Soft Body Acrylic Paint – having some fun dripping and dropping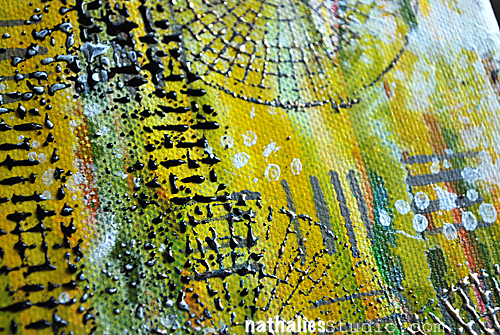 Using the templates that are included in my stamp packages with Soft Body and/or Heavy Body Acrylic Paints I added another layer.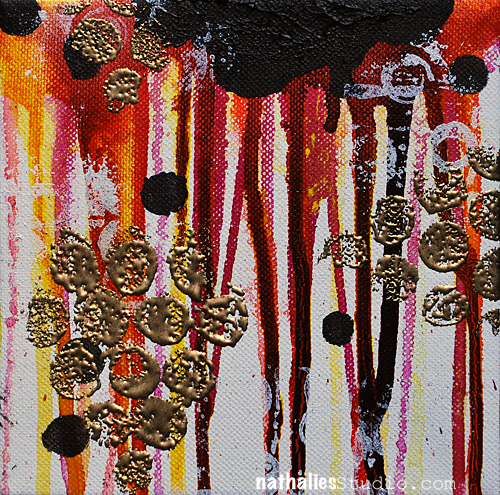 For the third layer I used the Stamps with an Embossing Pad and added various Aged Embossing Powders on top of it.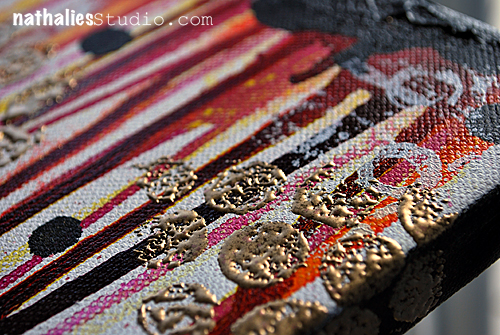 Carefully heat embossed it as to not burn canvas and/or acrylic paints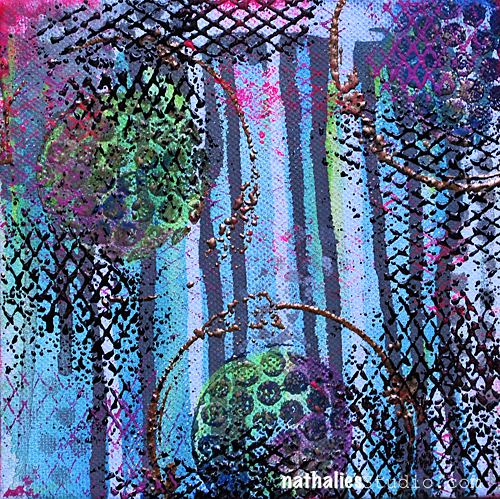 I love the texture this creates
I then used the stamps with acrylic paints and added some colors here and there and tied some elements together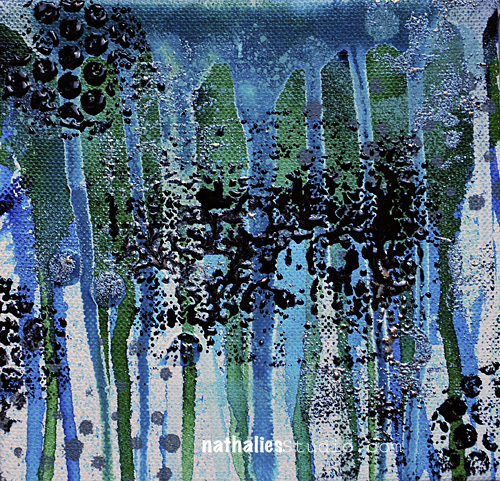 I had loads of fun with those canvases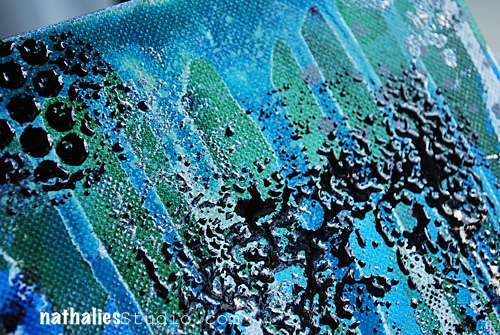 Here are all the supplies I used:

have a wonderful day – I am sure that I will share some photos of the convention next week – I am looking forward seeing inspiring stuff and meeting some artist friends.
Nat