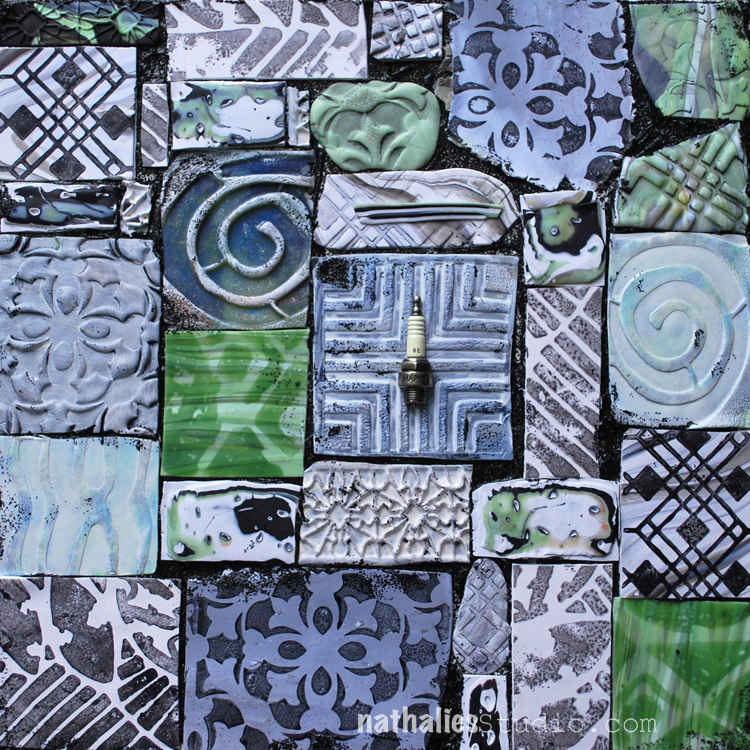 I made this piece for the ArtFoamies booth at Creativation (a Craft and Hobby Convention). Additional to my Foam Stamp Designs as you know them, ArtFoamies just released my designs also in a more sturdy and harder foam form so that they can also be used for pottery and clay. What a great excuse to try those and have a play date with  my friend and neighbor Donna Greenberg who is an amazing Polymer Clay Artist. What a lucky ducky I am with such a great teacher! Check her amazing work out!!!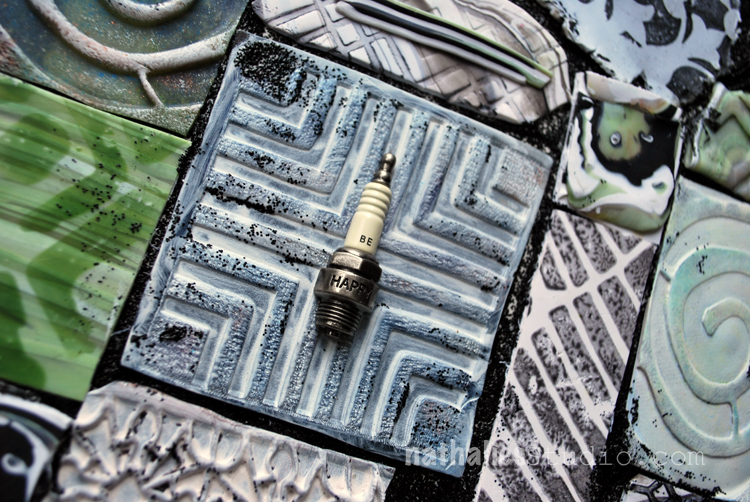 While those stamps work very well with paper clay, Donna showed me that for Polymer Clay I would have to use some softer versions to get a nice impression. I played around with all kinds of fun and new to me stuff. I made impressions directly into the polymer clay, for example here with the Manhattan Foam Stamp for Clay.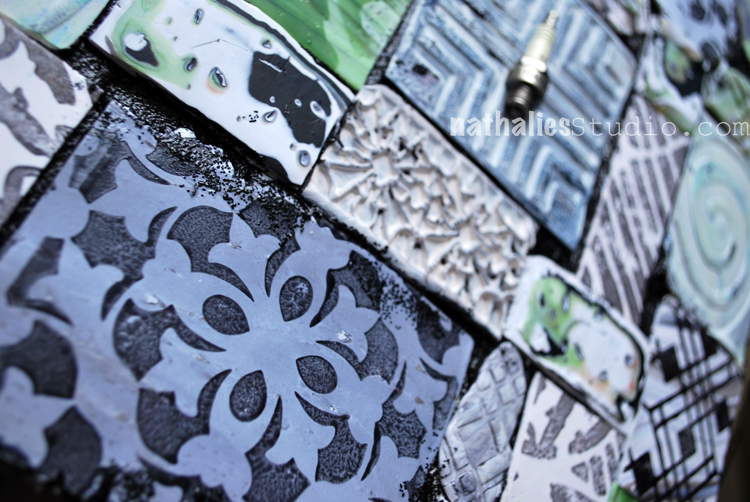 I stamped with some liquid polymer clay on top of polymer clay- ohhhh I love this! See the Versailles Stamp on the bottom.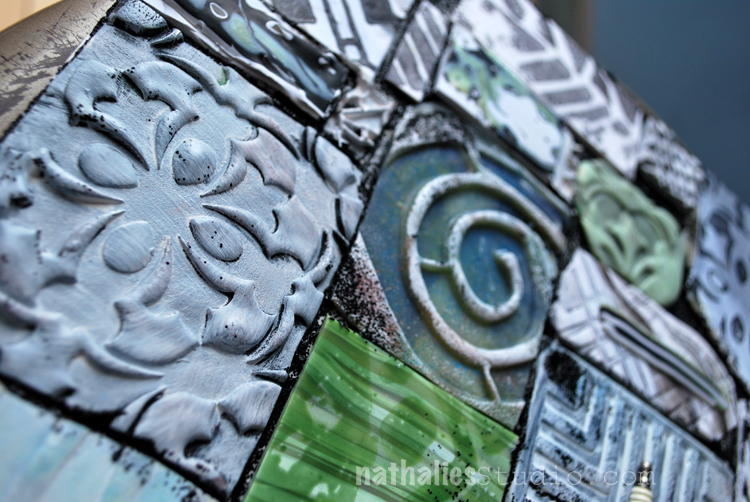 Here are some more varieties of impressions with Versailles and the Batik Stamp.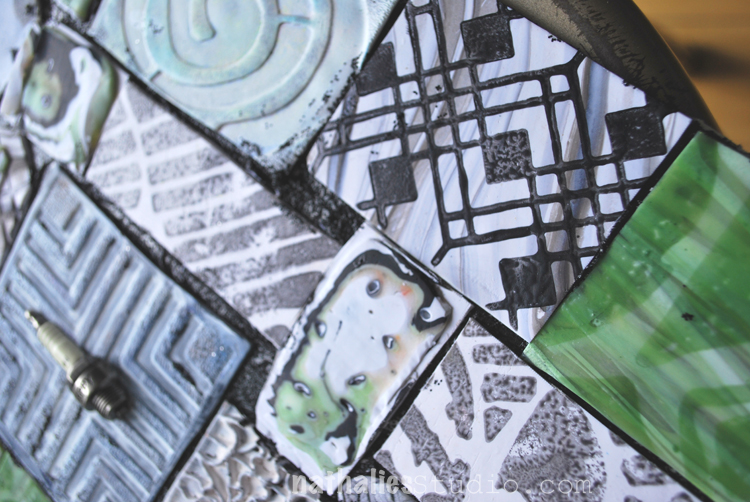 On the top right you can see the Chicago stamp stamped with liquid Polymer Clay.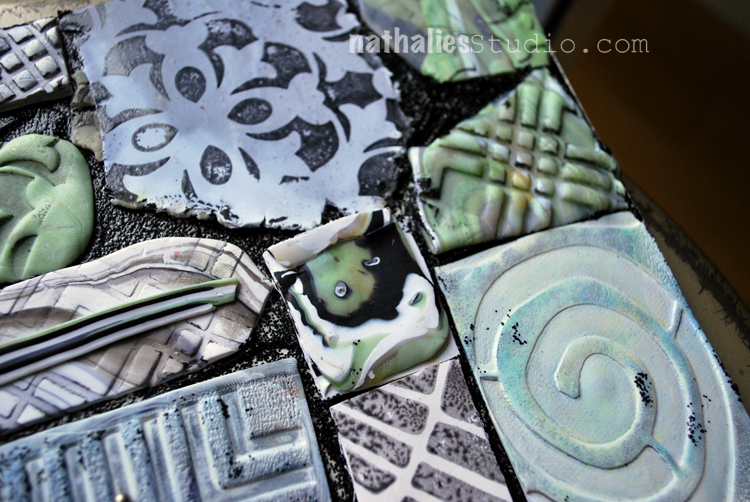 I cut the pieces and mounted them with Black Lava onto a board. I totally love all the texture and the outcome. One of my favorite pieces and a big stretch for me working with a material I have never worked with before. You can buy the Clay versions of my stamps directly at ArtFoamies – I carry all the normal Foam Stamps as well :) I cannot wait to play a bit more with those – next up is paper clay.
Are you working with Clay, Polymer Clay or Pottery and would you use those?