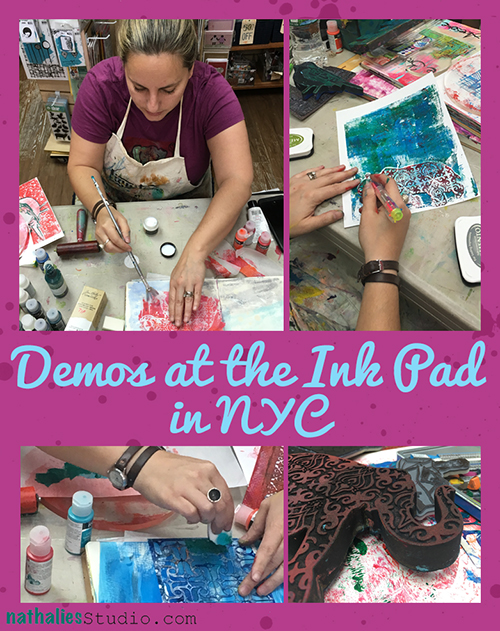 Last month I had a fun afternoon demoing with my stamps at one of my favorite stores – The Ink Pad in New York.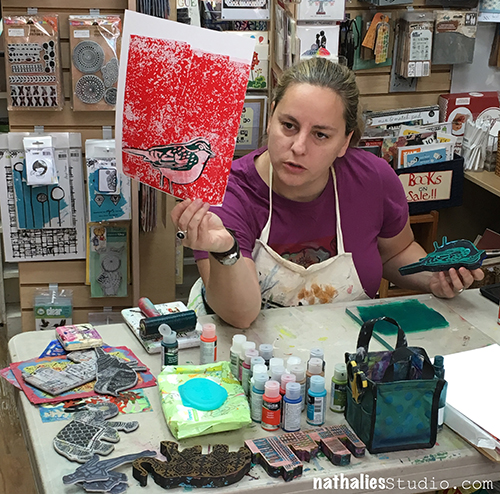 I showed some easy and fun Gelli-Printing tricks with acrylic paints and foam stamps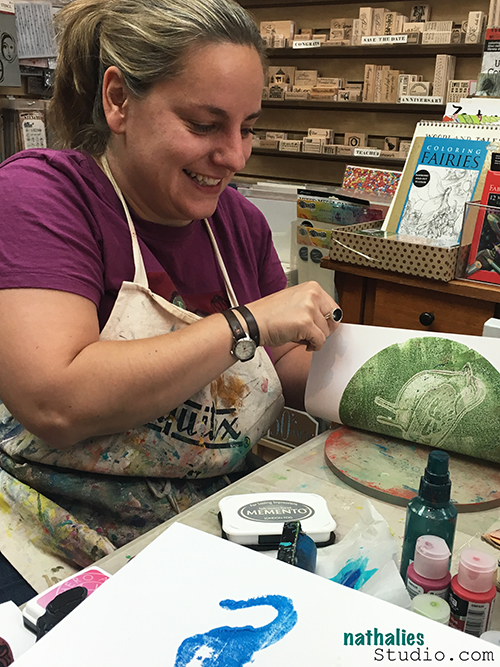 having lot's of fun with a round plate and using dye inks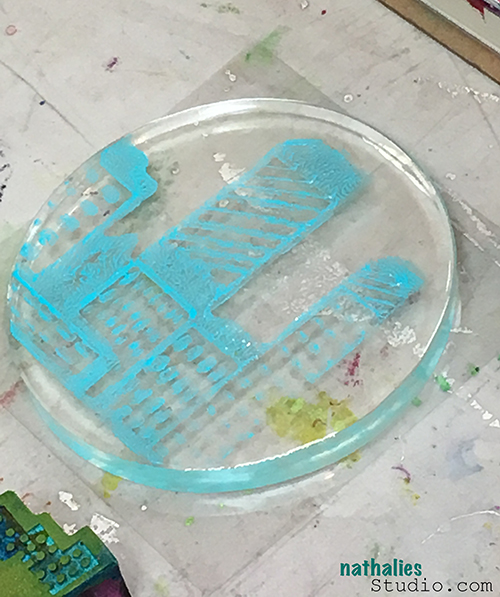 playing with small round printing plates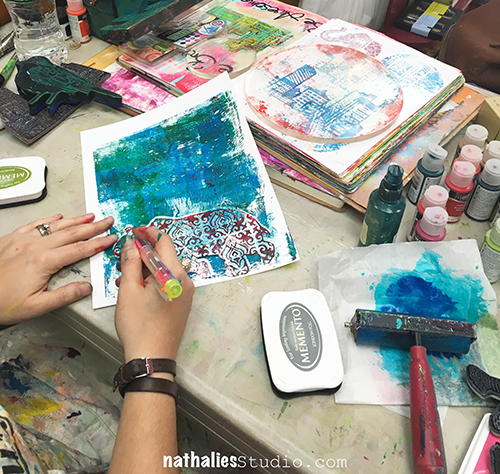 having an Elephant in the room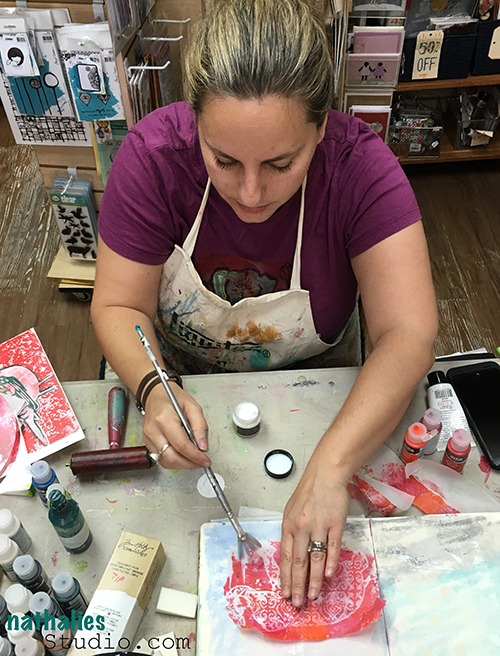 doing some collage fun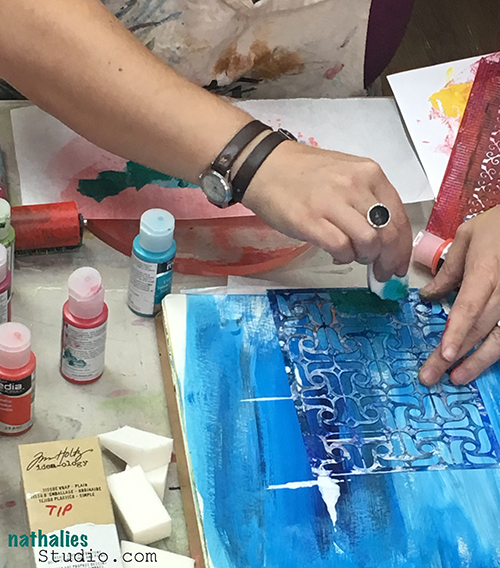 and stenciling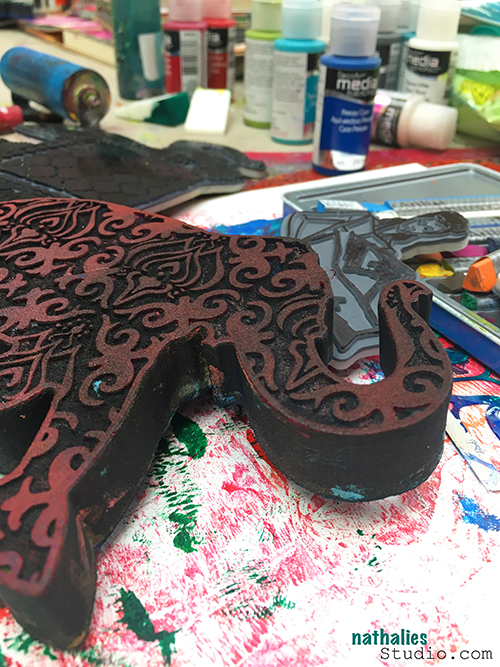 and of course taking over the whole store and making a big mess :)

We did a FB Live Stream right from the store on my Facebook Page of some fun techniques – you can see the store, some wonderful people and the store in action if you want :) It was a lot of fun and thank you to all that came, the people who watched the video and joined and Anna and Jane from the InkPad!!!