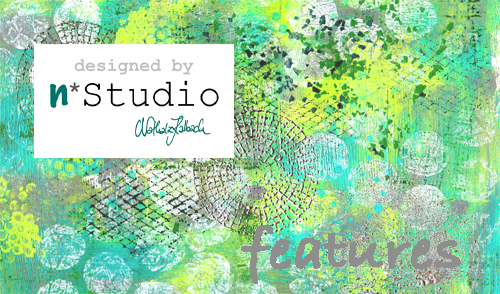 Last week I was surprised by Sandy and Judi with two amazing projects using my StencilGirl Products Elephant Stencils.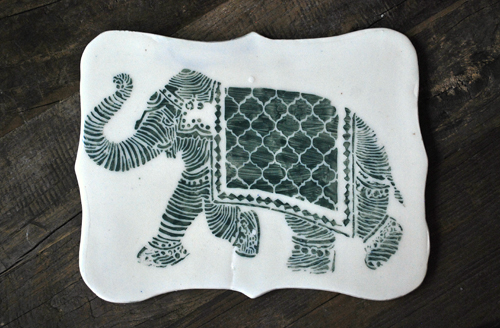 Sandy came to my class at The Inkpad on Friday and had this amazing piece of pottery as a present for me in her hand. She used my Elephant March Stencil with it. I love love love it. She burned it in the Kiln and it can be used as a cutting board or hot plate or just as an amazing home decor item . Here is Sandy  – thank you Sandy- you made me so happy- I smile every time I see it on the table!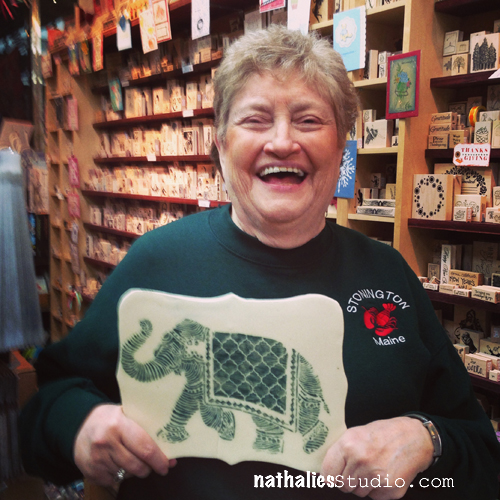 And here is an amazing Wooden Canvas that Judi Kauffman created with my Elephant Parade and Batik Stencil. LOOOVEEE it!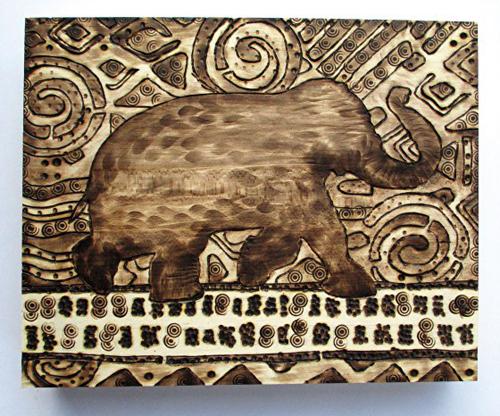 Judi wrote a great instruction on how to create this canvas. Judi you are just amazing!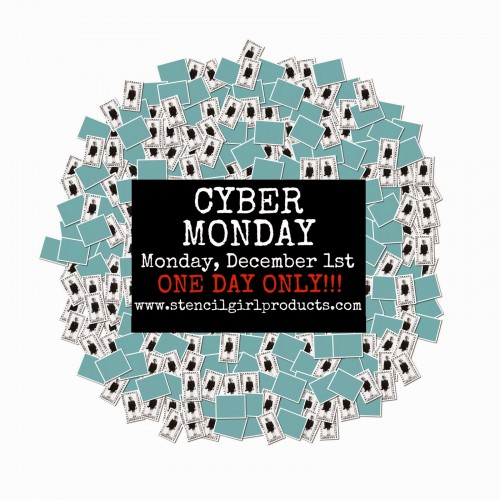 Speaking of Stencils :) Don't miss out on the awesome Cyber Monday Deals December 1st on StencilGirl Products Stencils including all of my Nathalie Kalbach stencils !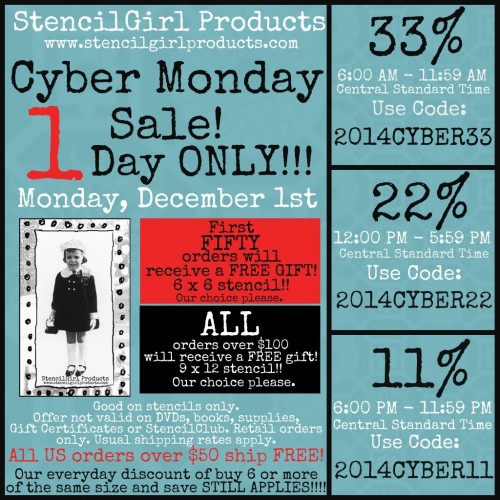 And speaking of Cyber Monday December 1st! There will be a big announcement coming on Monday on my blog :) So do not miss out on it – HINT: a lot of people asked me already if there will be something coming this year ;)
Have a gorgeous weekend!