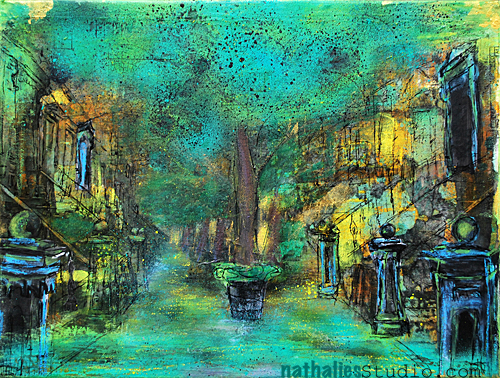 I was working on this canvas for quite a while- I had a love-hate relation ship with it while I was working on it- it was a very demanding project.
The street is partly what you see when you go out on my street, a neighborhood in Jersey City which years ago was a totally different neighborhood. Jersey City has not the best reputation …which reminds me on my old hood in Hamburg, Germany. When I  moved there my family would call me every time something bad was shown about it on the news (about every other day) worried if I was ok. Today it is a thriving and gentrified area, unfortunately driving the "old" people out of the neighborhood as they cannot afford it anymore. People like me are part of the problem. Jersey City reminds me a lot of my old hood how it was 15-20 years ago.
I think about these things a lot when I do my art – I love to create projects showing houses or neighborhoods. Things change…for the better and for the worse- there is no black and white.
Deep eh? Oh well…LOL – take a closer look then at the canvas ;)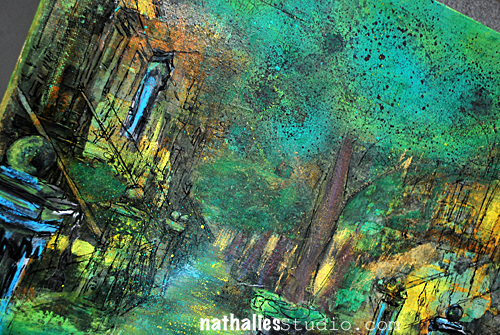 I want to create a couple more of those canvases in a series.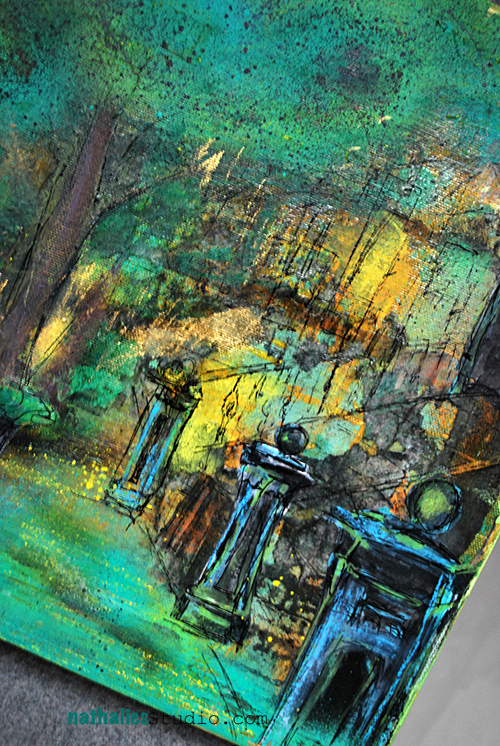 I mostly worked with Liquitex Acrylic Media and touched it up here and there with Derwent Artbars. Here is a small list of come of the supplies I used for this Mixed Media Canvas.

Wishing you a wonderful day :)
Nat