I hope you had a chance to tune into my Instagram Thursday and Friday for a takeover from the super talented printmaker, book artist, and artfoamies designer Sarah Matthews!
When Sarah and I talked about the process and got to know each other we decided we would want to challenge each other by sending each other a background which then the receiving artist would finish up – A real Collaboration …passing the brush so to speak. Here is what Sarah sent me!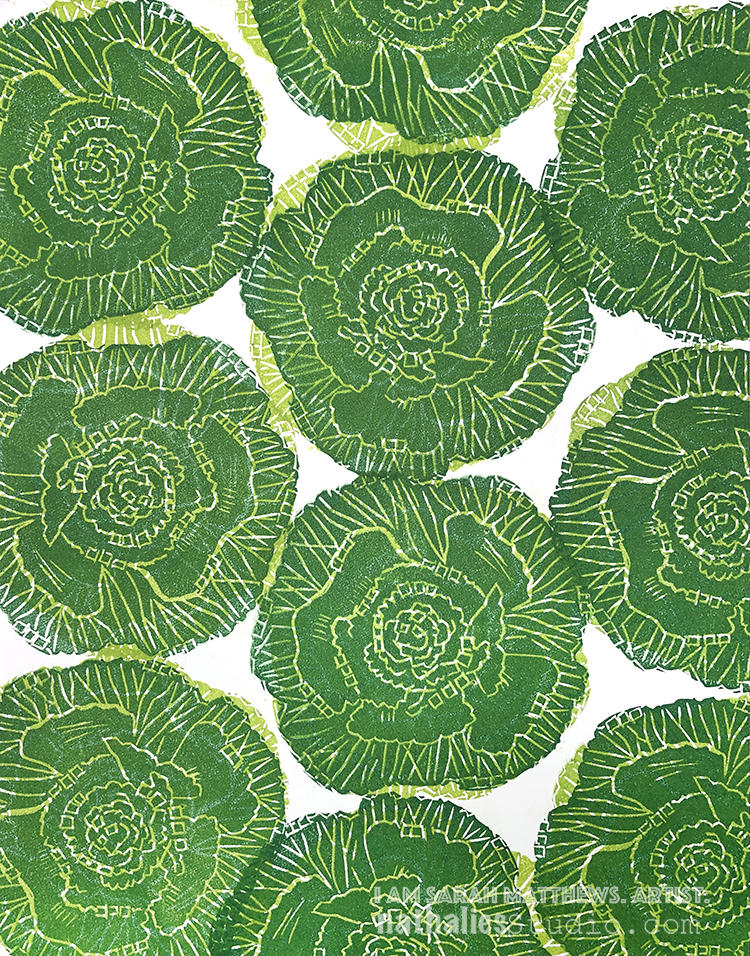 I loved it right away – in one of our conversations I had mentioned that I had a garden and some lettuce and she thought of her carved lettuce stamp.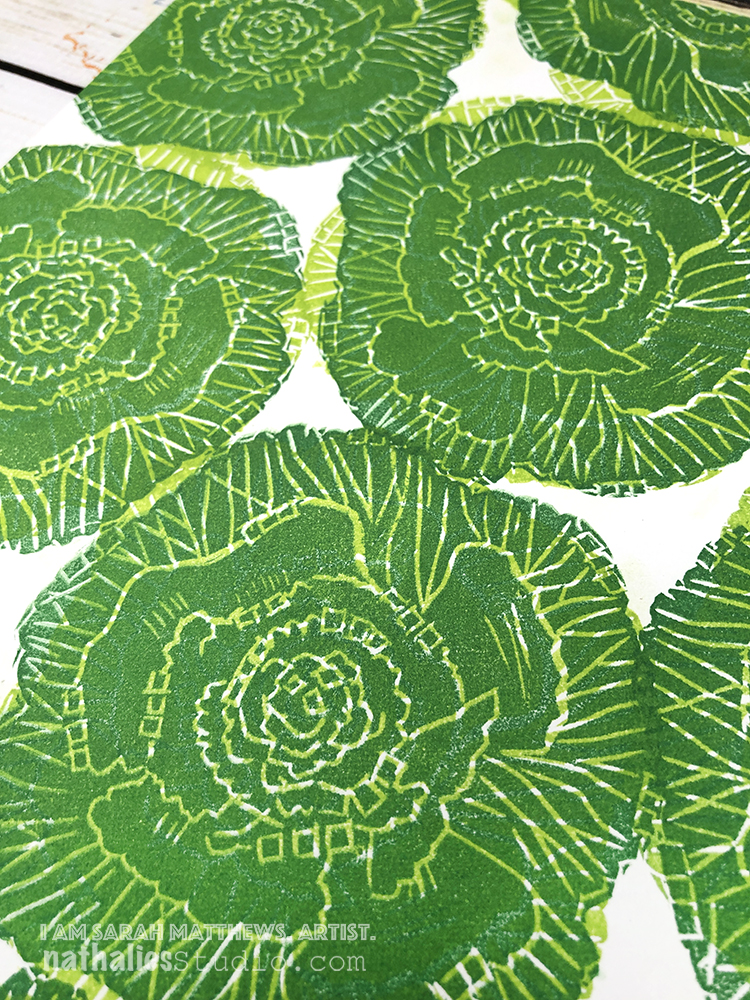 I love the background and cool layering – It was sooo precious- But then I got to work.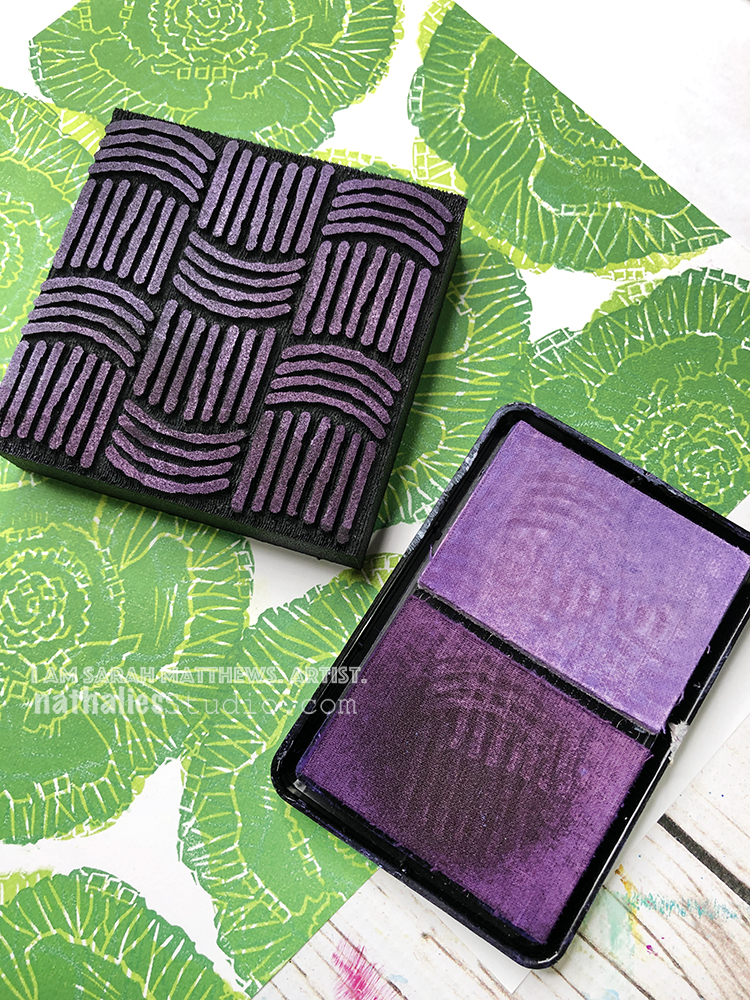 I started layering with some Moonlight Duo Ink and my Weave Art Foamie stamp.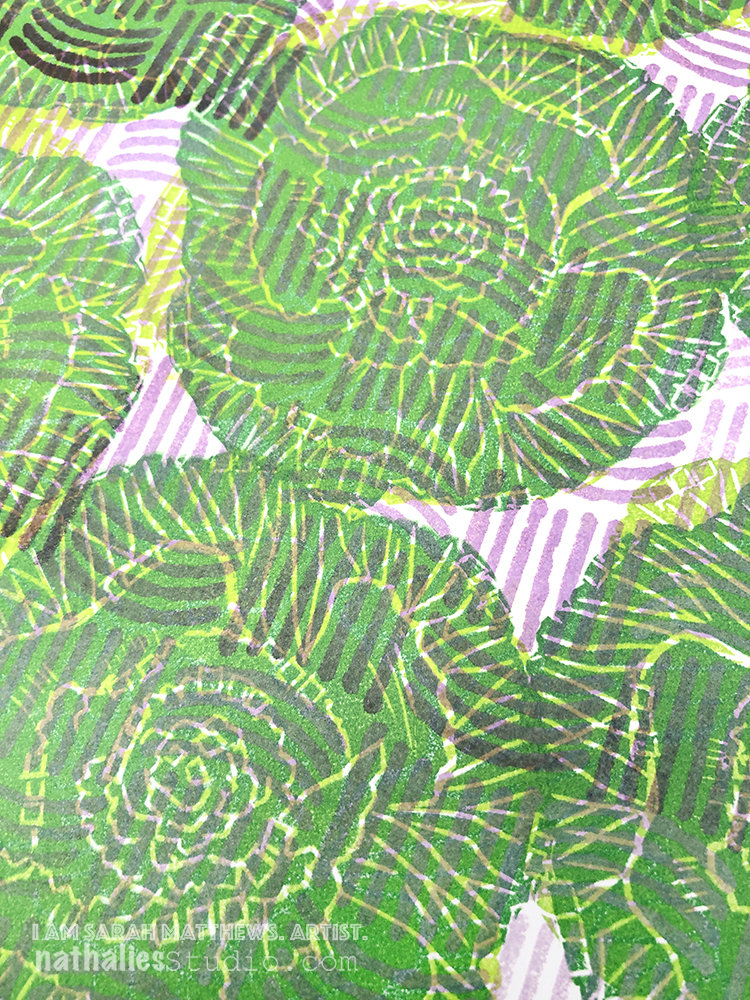 I felt I needed to add just a little bit more and thought the intersections of the lettuces make a fun triangle area …and well …a garden has flowers…sometimes …if you do not forget to water them ;)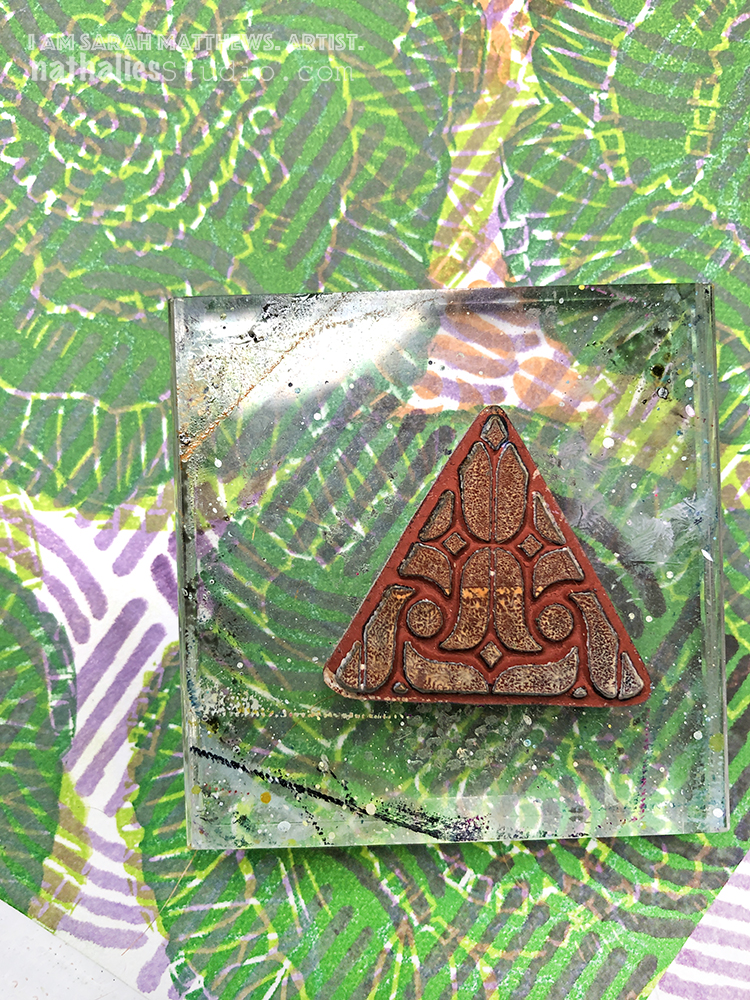 so I used the Tulip Triangle from my Triangle Love Set and added this to the print.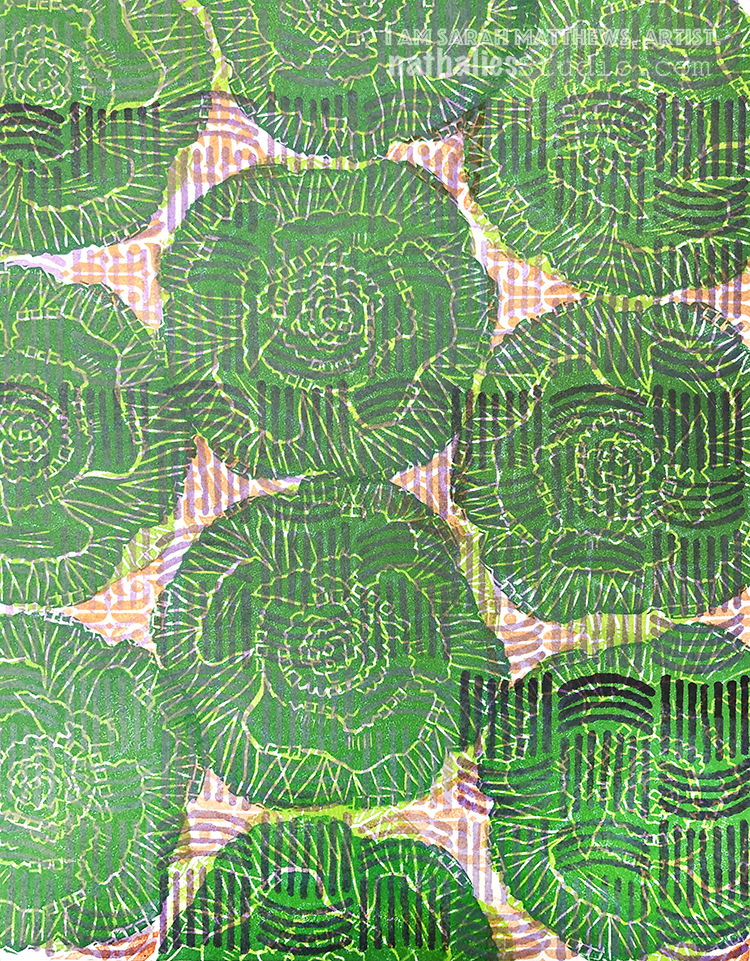 And then I felt I would really not want to cover it more as I wanted to keep Sarah's background alive and so I went for a final addition of adding some text.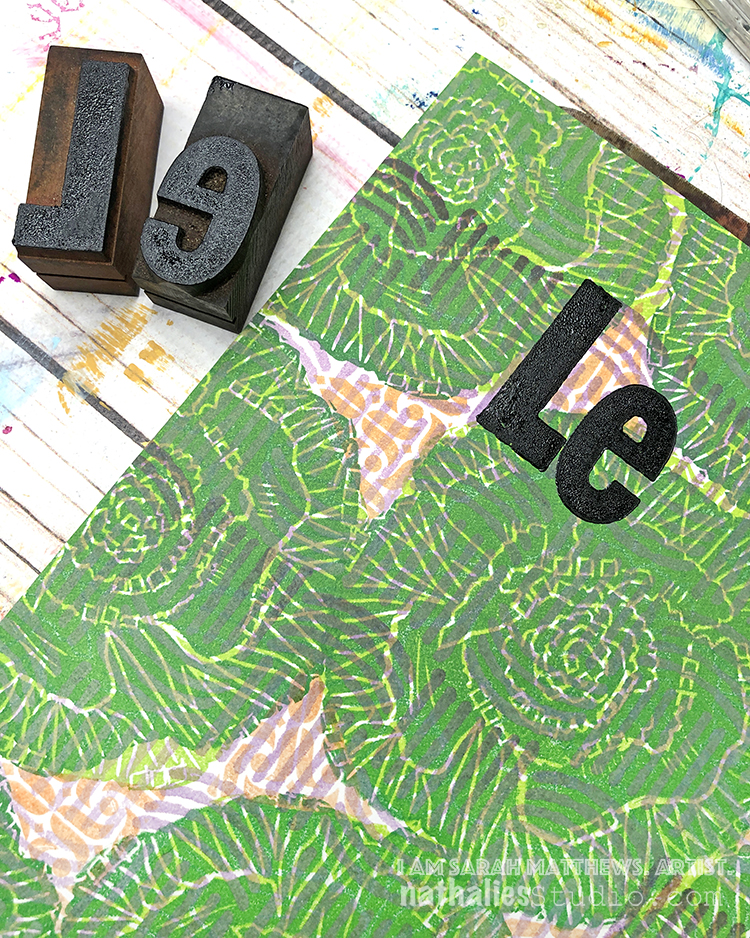 I pulled out my woodblocks and some Speedball inks and added this …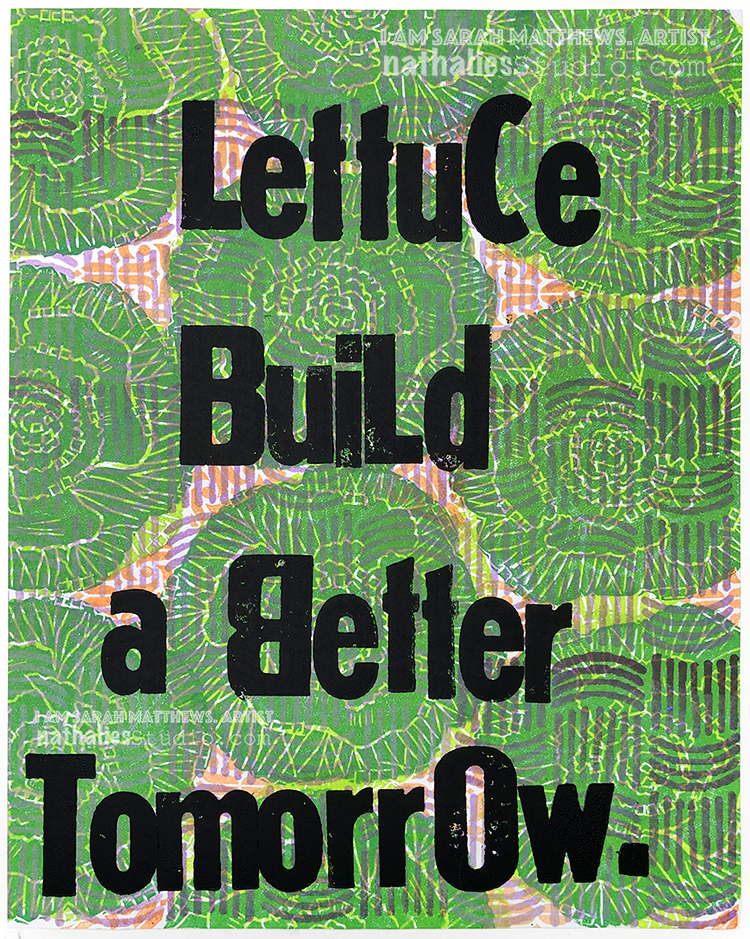 I am quite in love with our collaborative piece. And if you want to see her take on my background -she will share it with a video on Monday. I do hope we get to make more art together in the future and as I said Lettuce build a better tomorrow.