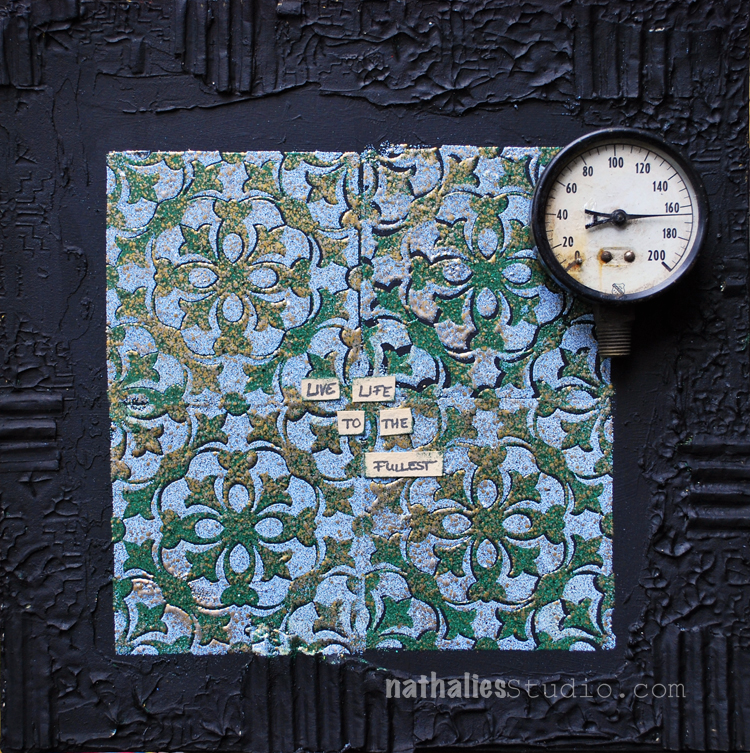 This is another project I did for the ArtFoamies booth at Creativation. For this project I used a square piece of hard board and glued down some corrugated cardboard here and there around the edges. (I just used pieces from an old shipping box). Then I painted the whole board over with black gesso and let it dry.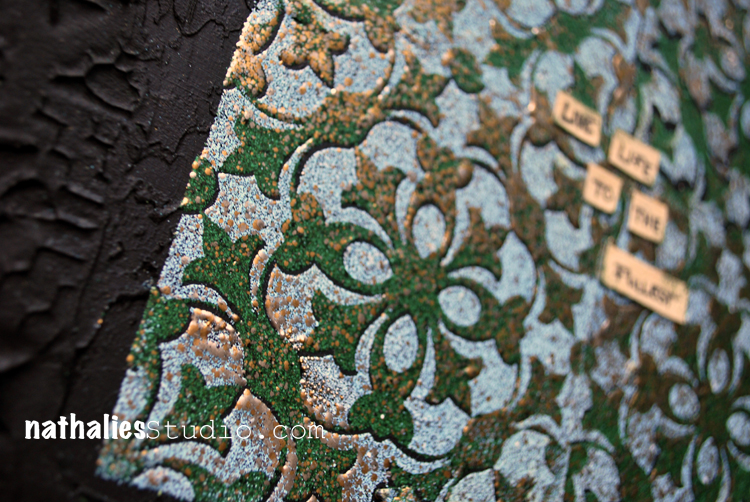 Using my Versailles Negative and Positive Foam Stamps I stamped first one pattern with Embossing Ink onto the middle of the background , sprinkled some Aged Embossing Powder on top, heated it up until it was molten and then repeated the same with the same Stamp until a tile pattern was created. Next I used the other Versailles Stamp Set and stamped also with Embossing Ink on top of the already embossed areas, repeating all stamps but this time with a different color of Embossing Powder. Oh my ….do I love this crusty, textured outcome !!!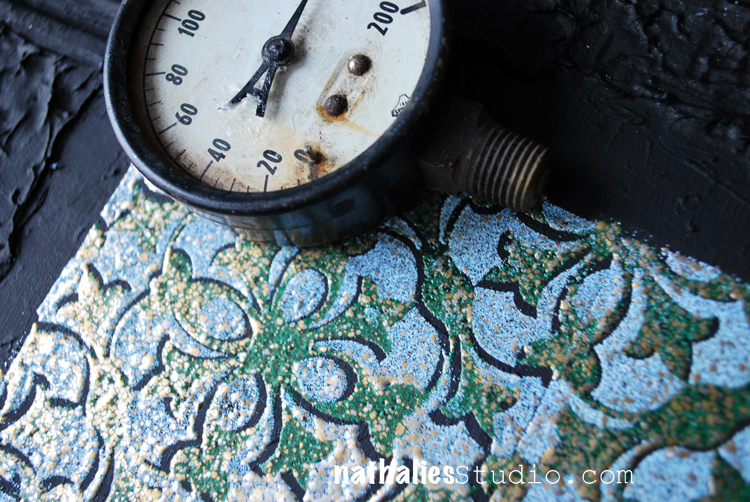 It feels really good and it looks even better in person. I used a gauge which I had found a couple years ago at a flea market and saved for a special project and mounted it to the board with Extra Heavy Gel Medium.
I really love how the Positive and Negative Stamps work with Embossing Powder- definitely something I will play more with .
Here is a little list of the supplies I used -some links are affiliate links:

Have a gorgeous day!
Nat