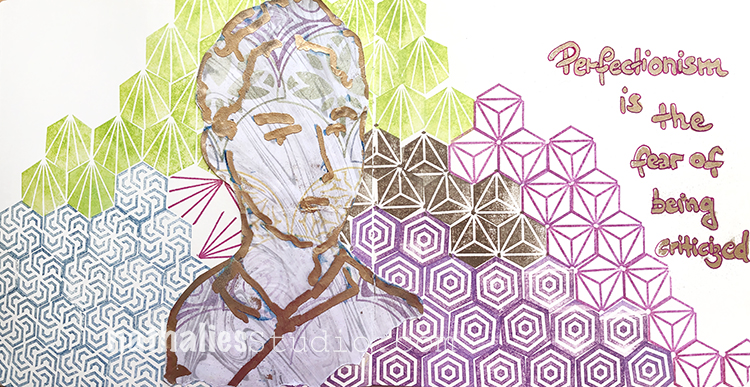 "Perfectionism is the fear of being criticized."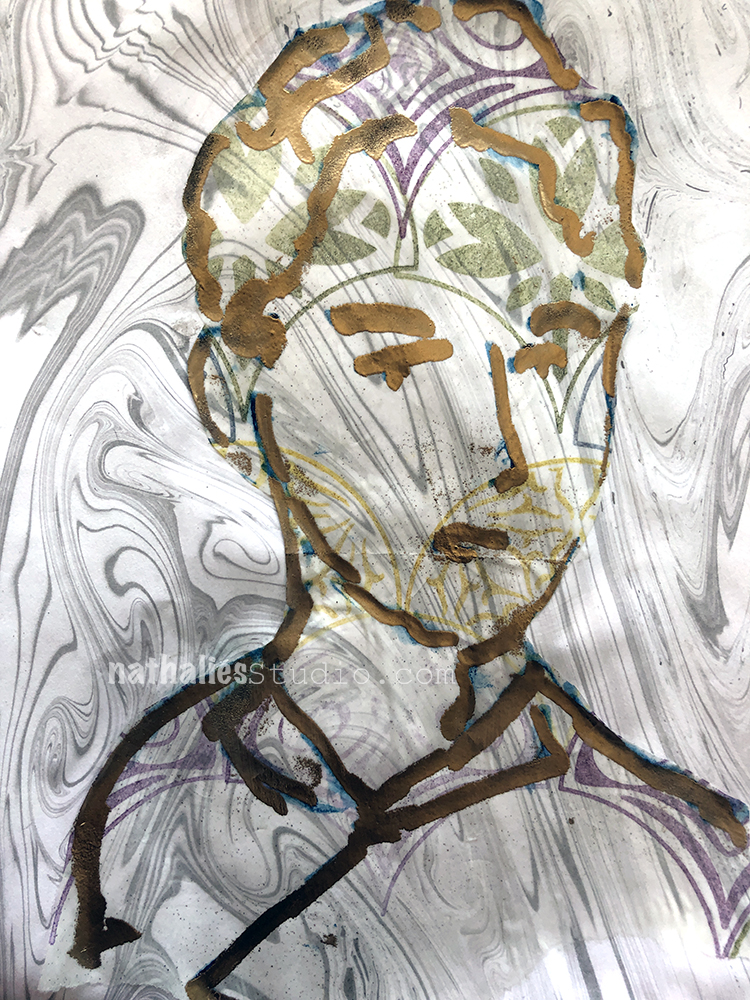 I used some suminagashi collage paper and embossed a sketch that I mounted on top of the paper.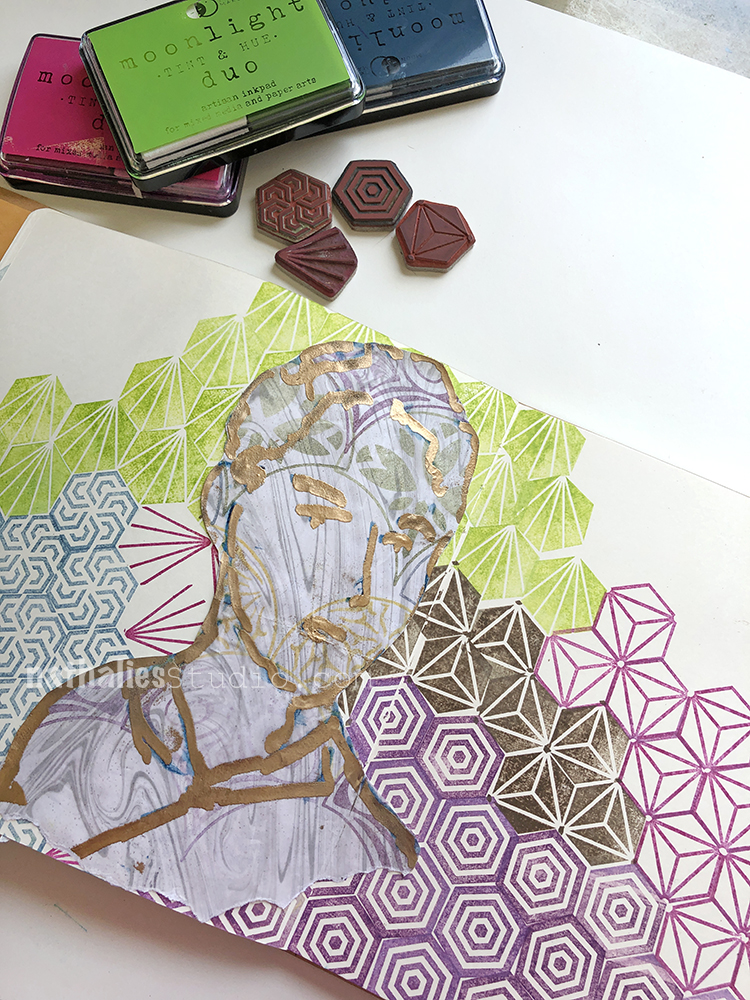 I built a patterned background using the stamps from my Hex Set Small and Moonlight Duo ink pads.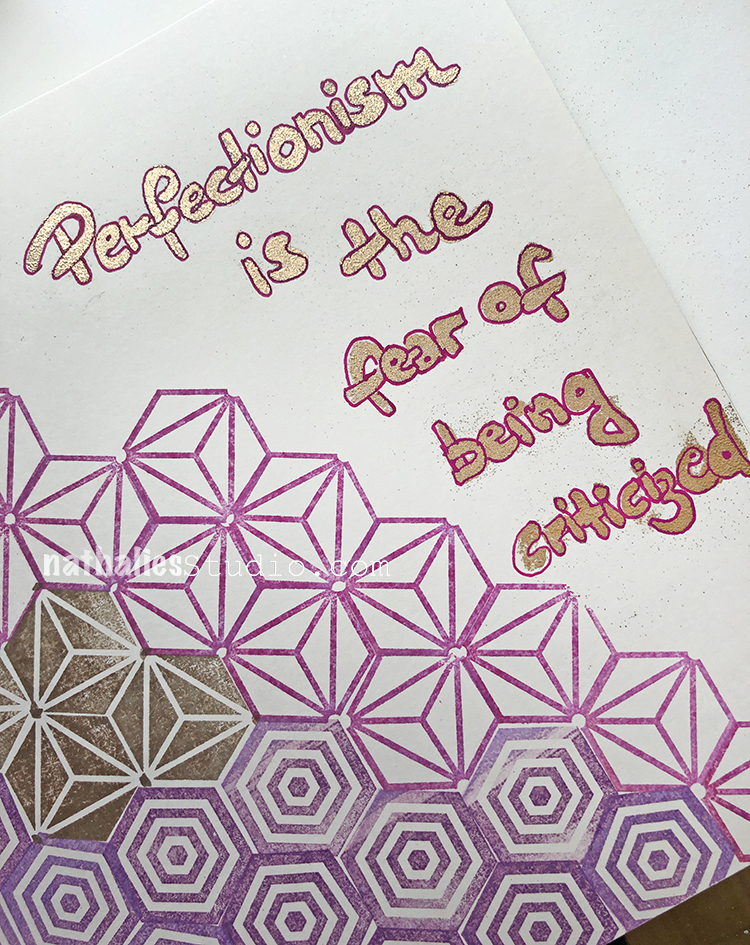 Then I wrote the quote with embossing ink and embossed that as well.
Here are some of the supplies I used: