CHA and Paperworld left me with a couple of things to play – nothing more fun then putting some of those things together- including a really bad quality – nevertheless-cracking-me-up-photo of Anna and me.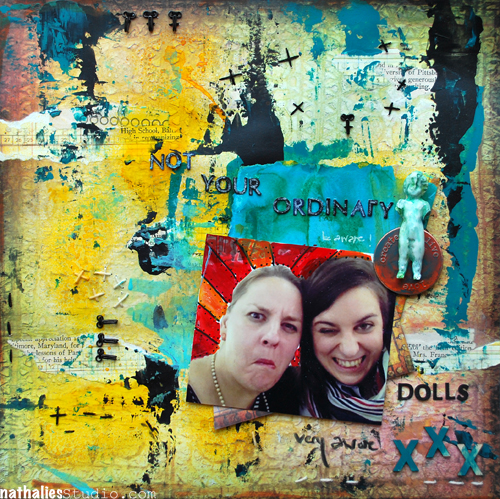 I wanted the background look like an old club/poster wall – grungy and all :) …I think I succeeded LOL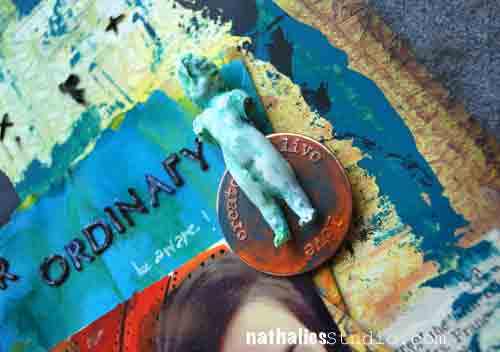 The Dresden Doll is actually my first mold with Resin – I do have to redo the mold as there is a slight crease right on the face- but I wanted to use the first one anyway and I like it a lot. I had saved my little Dresden Doll FOREVER hoarding it for the best possible occasion and now…HARHAR – I just make more ….insert evil scientist laugh.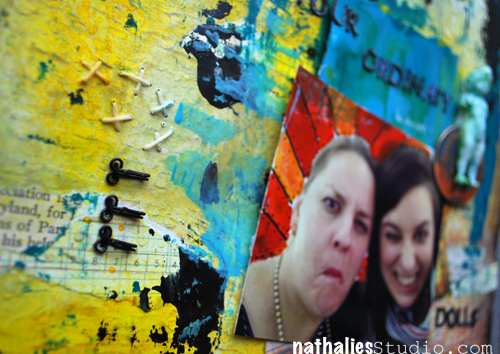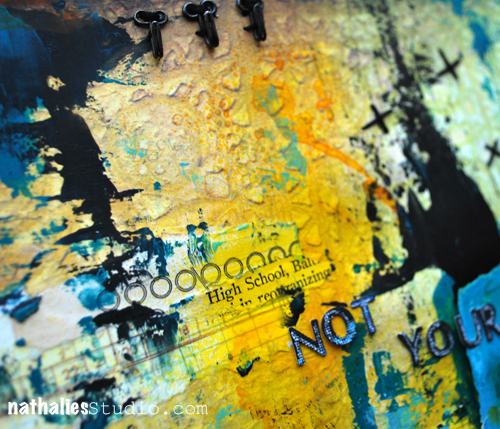 So that's it…I got my grunge on :)
Other than that- working on a brand new Über*Media Online Workshop right now- actually two :) So stay tuned.
Have an awesome day!
Nat