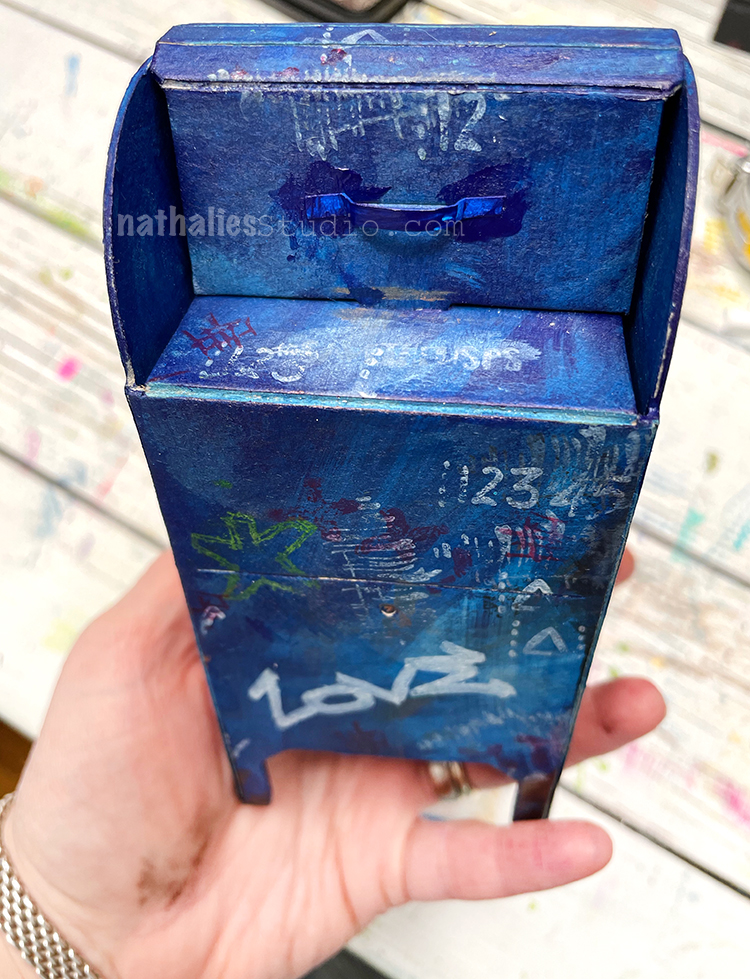 Since I was a child I have always been obsessed with anything miniature and so I had to have this mailbox and some other stuff you can see here. These adorable model kits are super fun to build and then personalize with some mixed media supplies.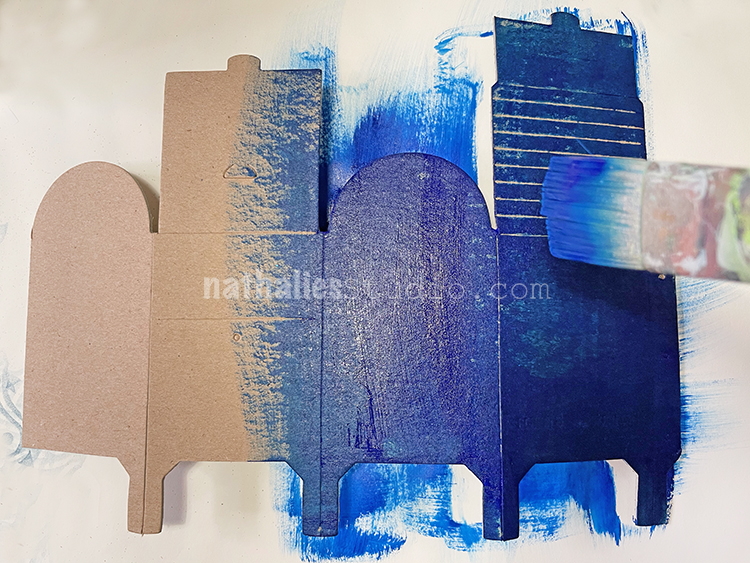 I painted the kit with acrylic paint – it arrives flat and includes glue dots for easy assembly.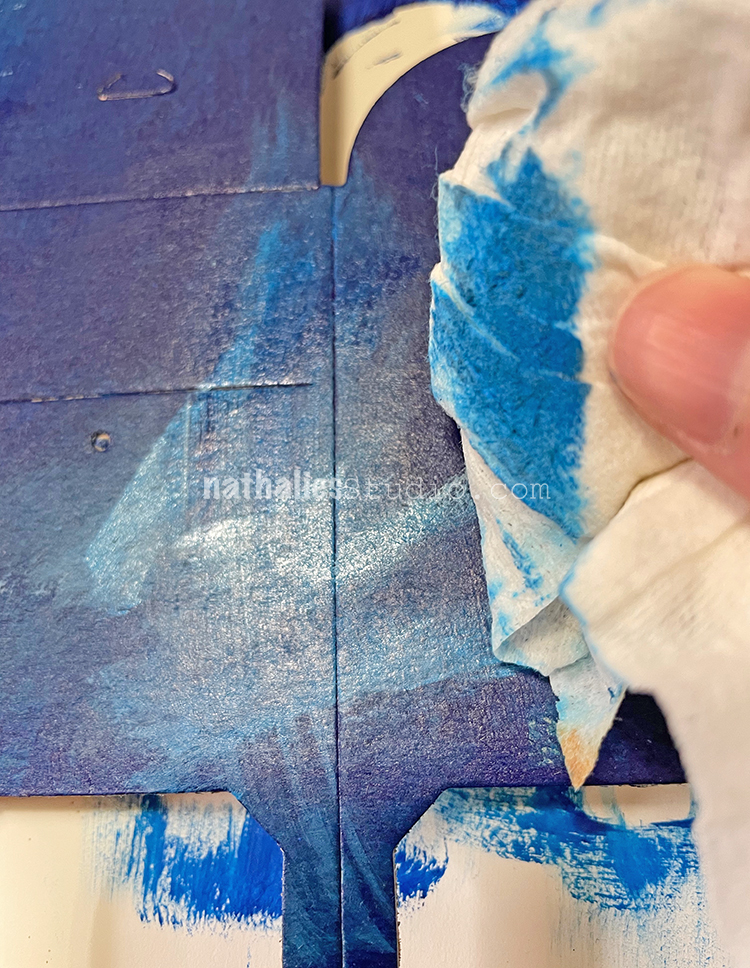 I added some lighter blue and brown with a babywipe to make it more weathered looking.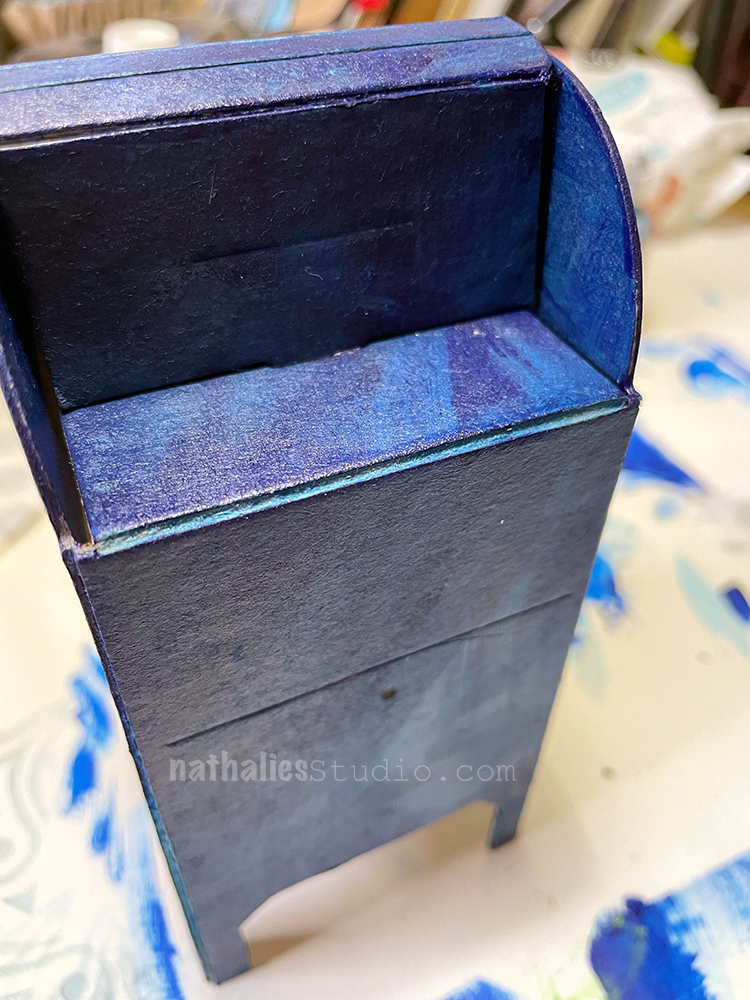 Then I pulled the form together and secured with the glue dots. Looking pretty awesome already – just like the real USPS mailboxes you see on street corners in towns and cities all over the US!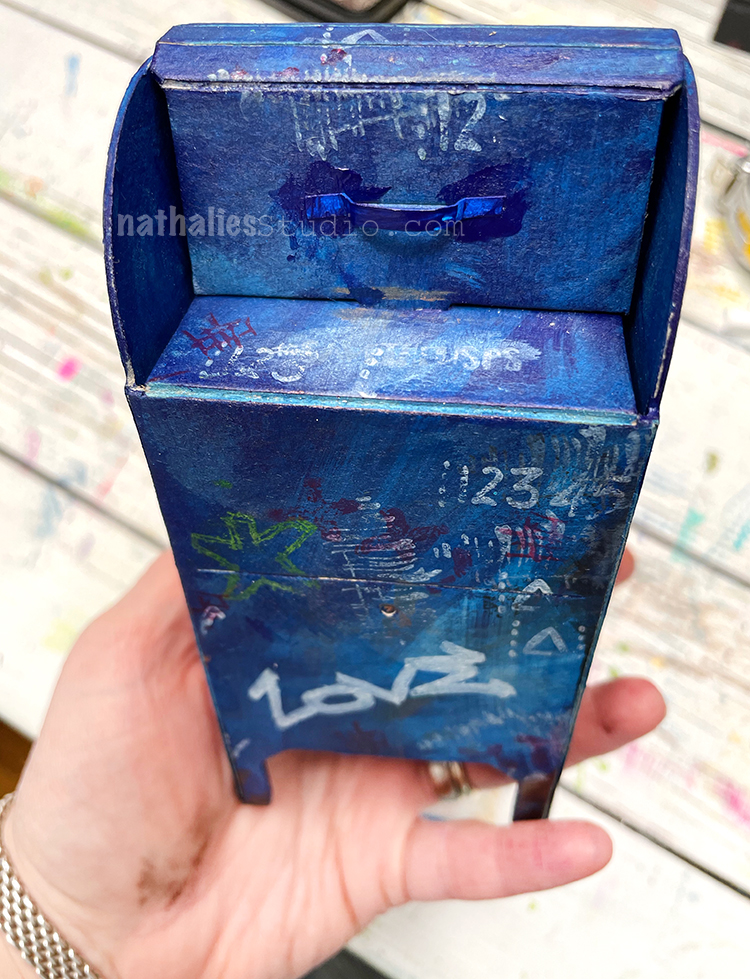 Next I spiffed it up with my Love Tag, Star Tag, Numerals, and some of my other rubber stamps and different inks – more layers to give it that real feel with graffiti and just general grunge. In my hand you can get a feel for the size – I can't get over how cute this little Mailbox is :)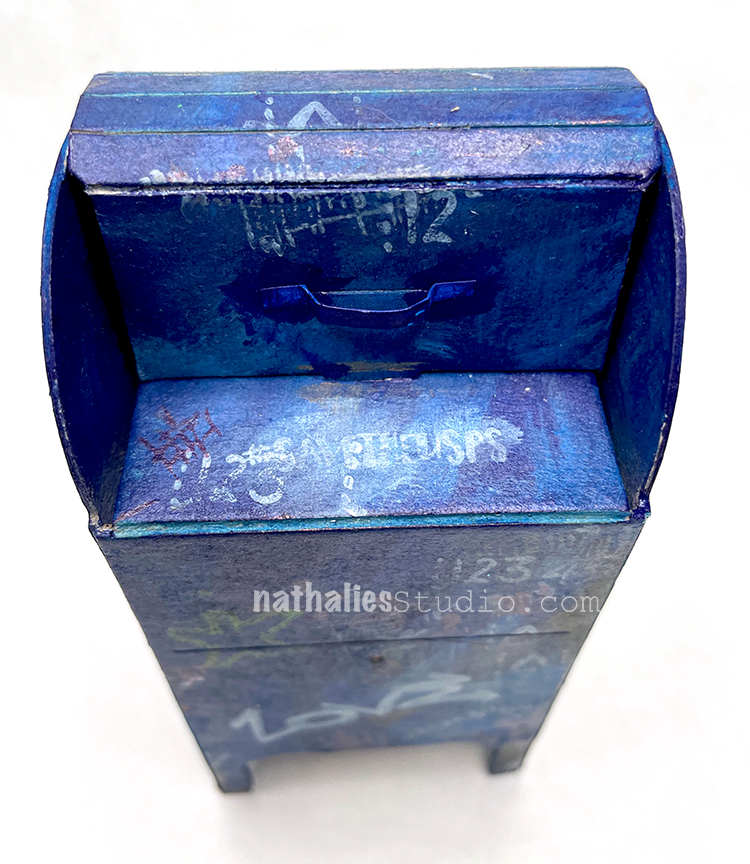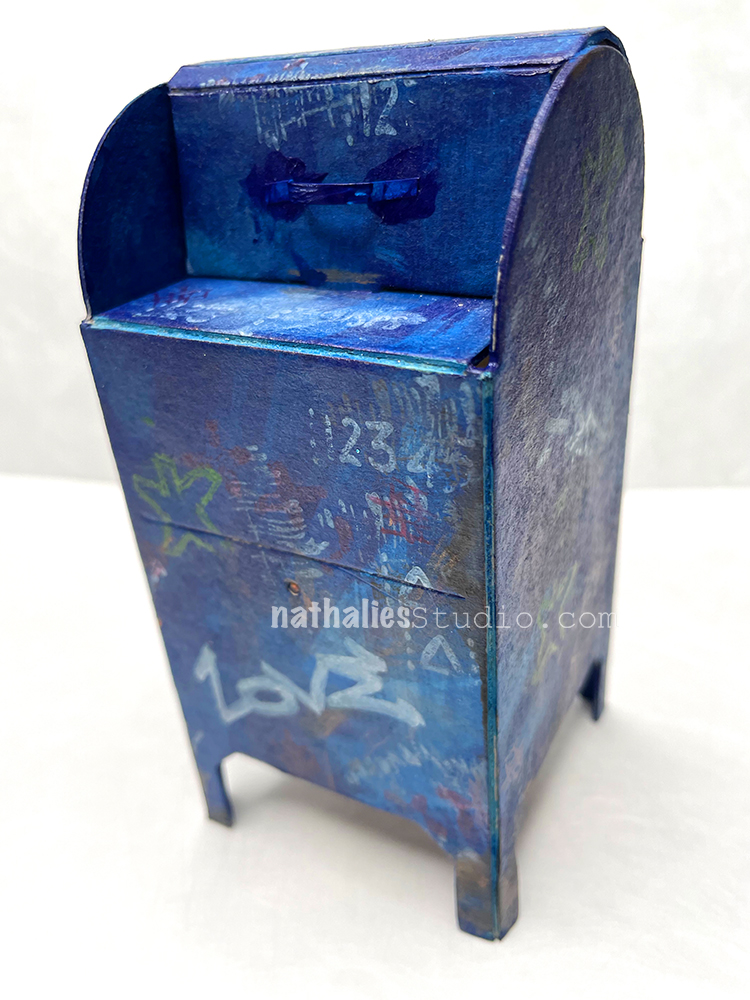 You could of course go with whatever color or stamp and stencil decoration that suits you.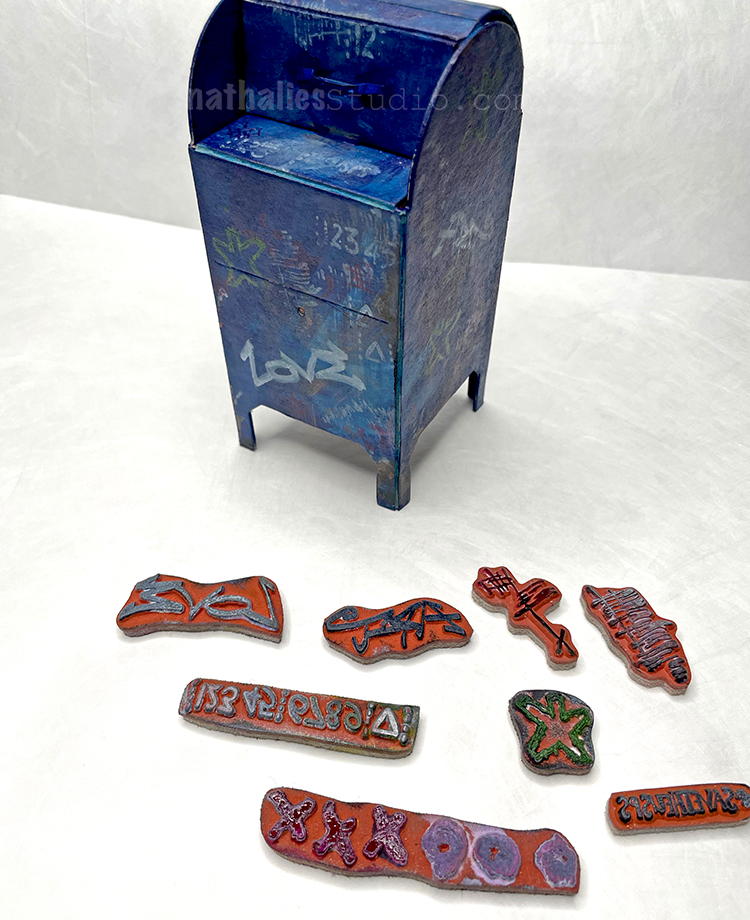 Do you like this mini version of a mail box? I could build a hole city if you let me ;)  LOL. 
Here are some of the supples I used: