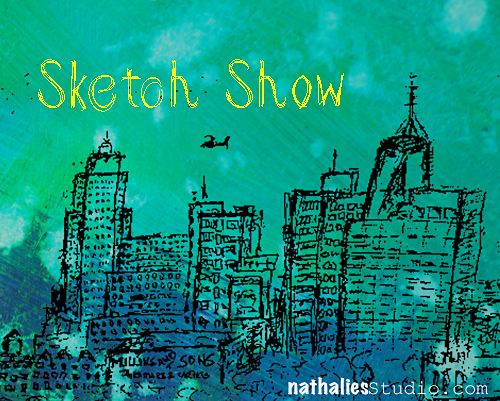 Time to show my last tries on sketching. I really enjoy doing this as a little part of creative time .
Here I tried to capture our fire place- I guess sketching a fire is a bit difficult especially if you try to sketch and watercolor in candle light…and..ahem…our fireplace is actually not crooked ;)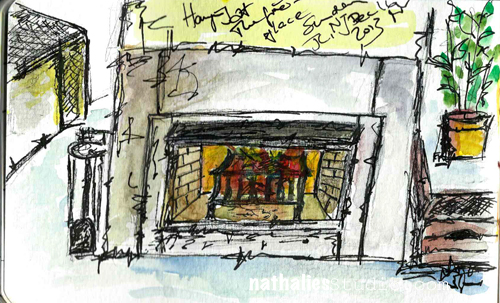 And then the next try was to sketch our christmas tree. It was funny- first I was going nuts on the little details…and then I just kind of went with the shape of the tree and I mean…yes to you it might look like just an ordinary attempt to sketch a tree- but this is pretty much the shape and look of our tree …well kind of….well…who cares… I had fun and I love how a few scribbles can show a lot.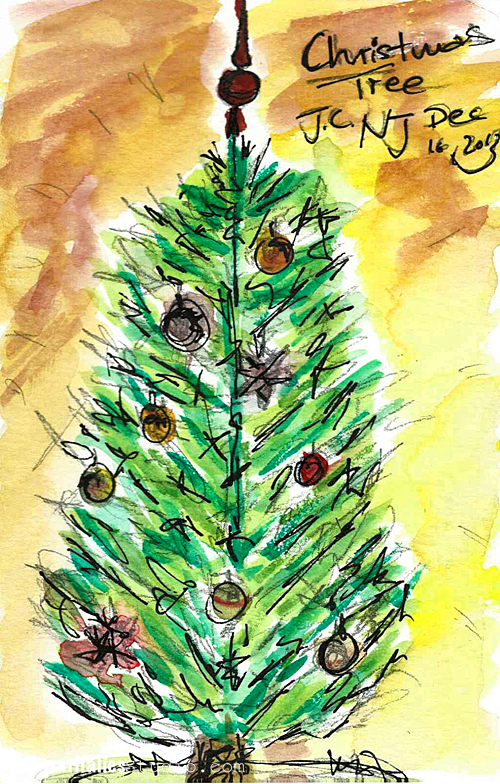 I will keep on going with my sketching – it is good to go out of my comfort zone when being creative and I realize it is a good way to get an better eye to details around me.
Have a wonderful day
Huge hugs
nat