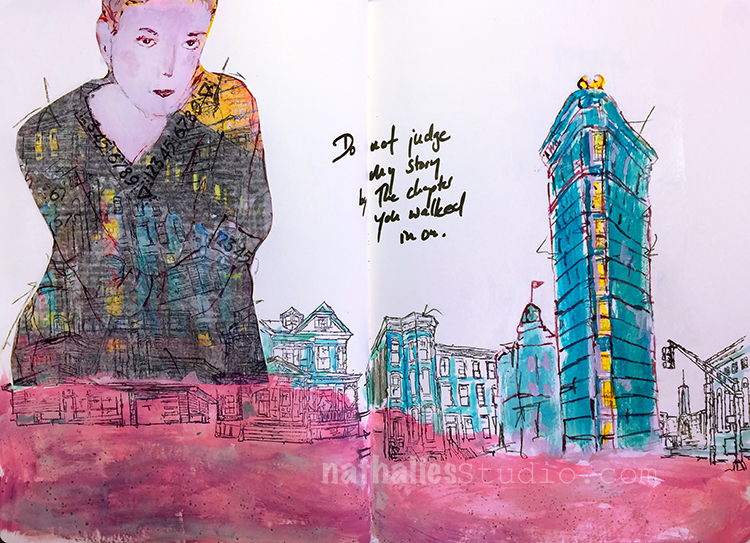 "Do not judge my story by the chapter you walked in on "
Love the quote. So true!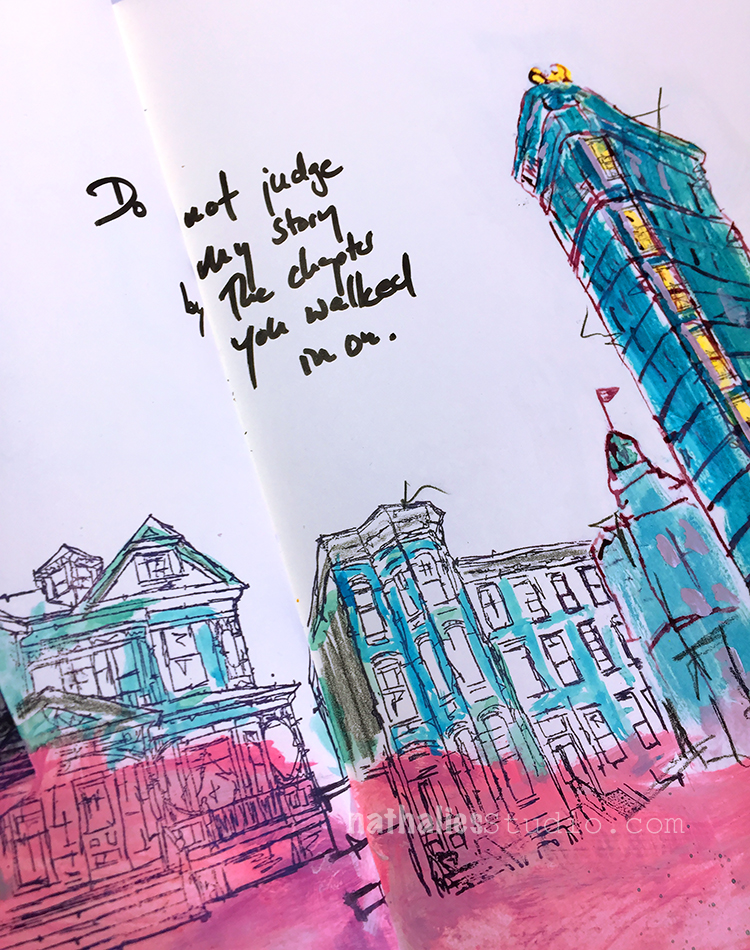 For this art journal spread I combined a sketch of the flat iron building with some of my urban building stamps. I painted parts of them in the same color to make them look more cohesive.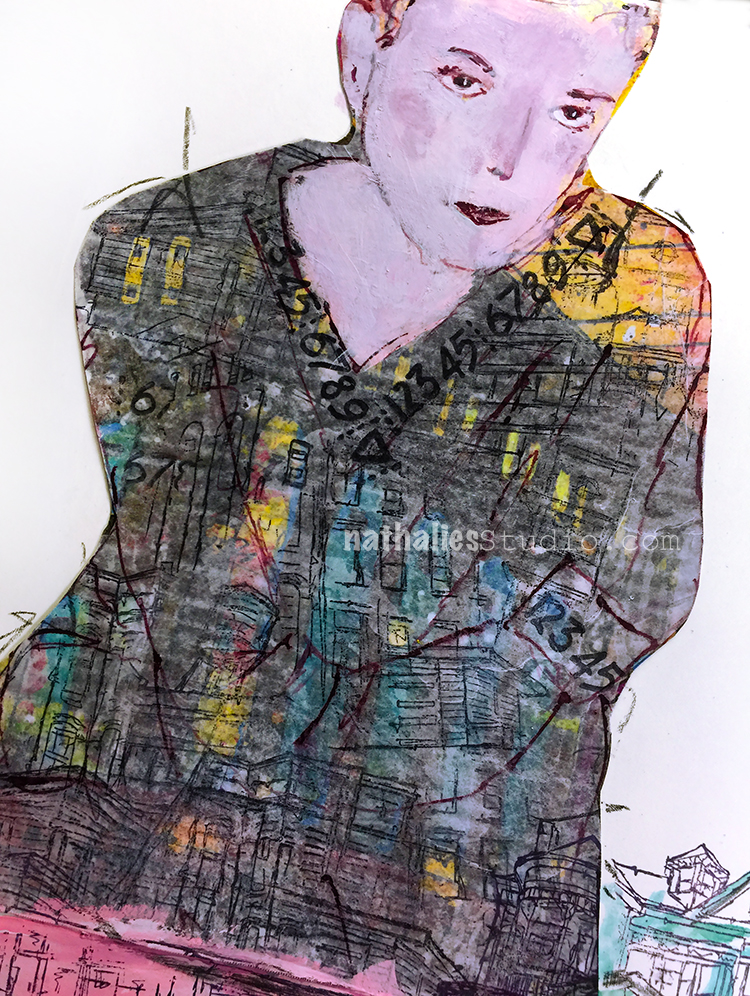 For the collaged woman, I used a print of one of my paintings -unfortunately I chose a too dark print and the lines of my sketch get a bit lost here. I stamped on top of deli paper and mounted it on the print. I like the look. but again – I need to use light ink on dark backgrounds in order to make this work :)
Here are some of the supplies I used for this spread: