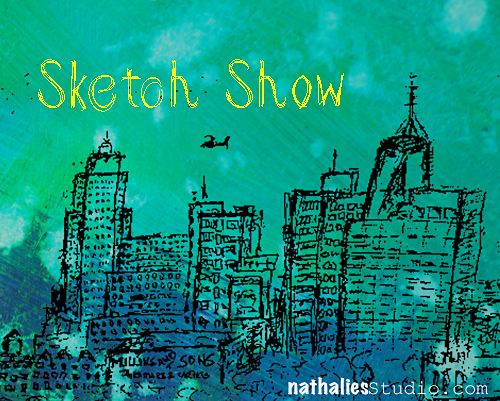 It's been a while since I last did some sketching- so it was good to have the chance to attend a sketching class of my friend Julie Fei-Fan Balzer in NYC last weekend to get me going again. I love it. Here is what I sketched while we were sitting outside …I sketched sketchers ;)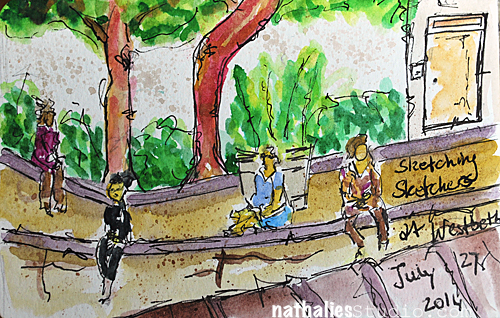 BTW- I would love to recommend a book by Felix Scheinberger to you if you are interested in sketching and watercolor. I have two of his books for a while and I just found out that his first one: Urban Watercolor Sketching: A Guide to Drawing, Painting and Storytelling in Color  was finally translated from German to English. His style is super inspiring and his tips are gold. It is  one of my most loved art books I have.
Scheinberger has a very loose style which makes it easy for me to enjoy my own sketching – Take a peek inside the book- you will see what I mean .
Have a wonderful day