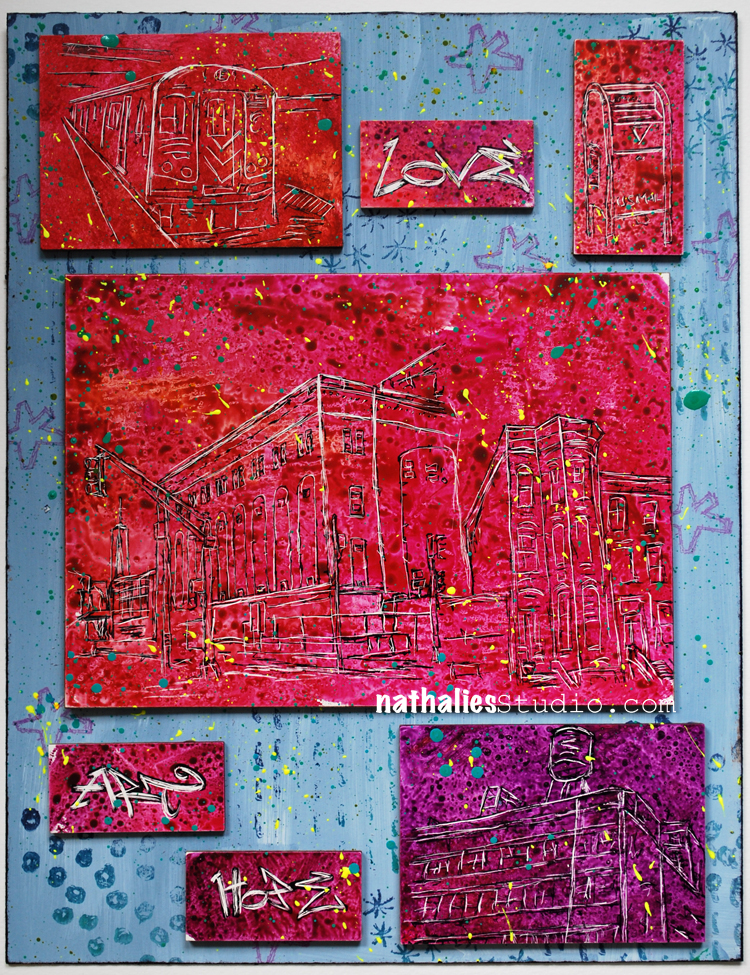 I wanted to create something for my studio wall and played around with some of my favorite art tools at the moment :) I painted a grey cardboard with a mix of gesso, grey and blue. After the cardboard dried, I stamped with different inkpads and  with some of my Embroidery Stamps as well as with the Star Stamp on top of it.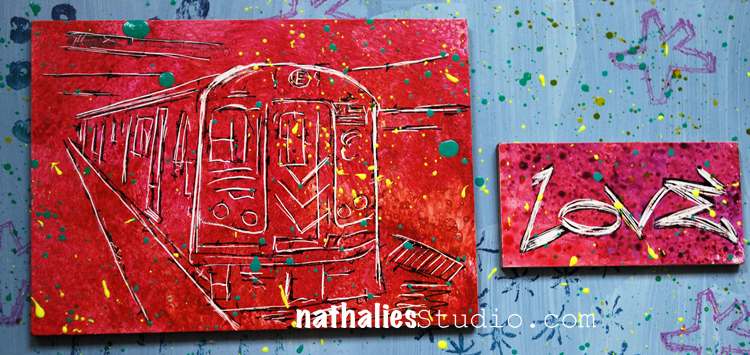 I took some different Ampersand Scratchboards or also called Clayboards (depending on where you look for them) and using a cosmetic sponge I dabbed on different colors of acrylic ink. I love the texture the sponge creates and how vibrant the inks pop up from the clayboards. After the inks dried I stamped with some of my Stroll Through the Hood stamps and Staz on on top. I waited a couple minutes to make sure all was dry and then used the Ampersand scratching tools following the lines of the stamps – sometimes offset – and scratched lightly to reveal the white clay surface underneath again. This is so much fun to do – and very addicting!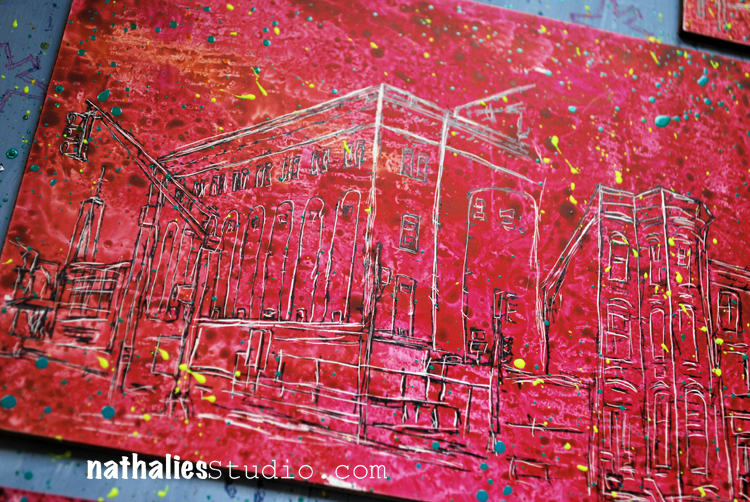 I mounted the Ampersand boards on top of the cardboard with some Gel Medium and then splattered some acrylic paint over all of this to tie everything together …and because I love splattering – after working so tightly on the scratching I need to let go a bit again ;)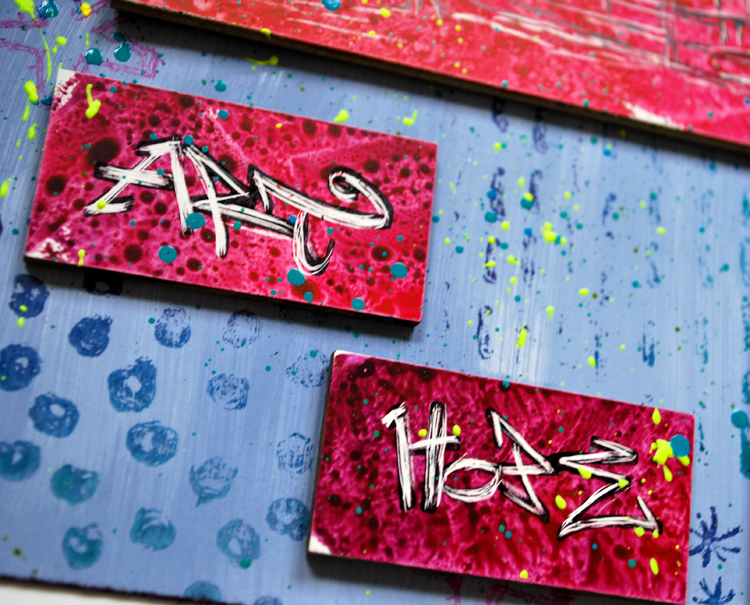 I love how this came out – and I am already thinking of other possibilities with those clayboards.
Here are some of the supplies I used for the wallhanger- some links are affiliate links:

Have you worked with Clay-/Scratchboard before and if yes, what have you done with it?