As mentioned in my post about my workshops in Sweden, I found K-Designs who creates some beautiful papers. So I was looking forward to start playing with them and I was actually inspired to create this layout by the design of the paper.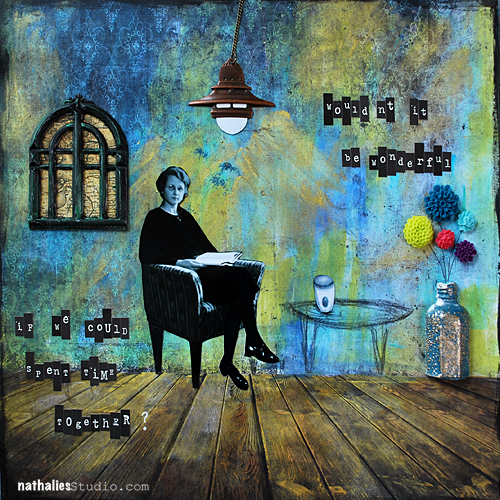 The photo shows my grandmother who I never had the chance to meet. She suffered from depressions and she committed suicide when my mother was only 10 years old. I often think "Wouldn't it be wonderful if we could spent time together?" as to what my great-aunt Margot,  her sister, tells me she was a wonderful person.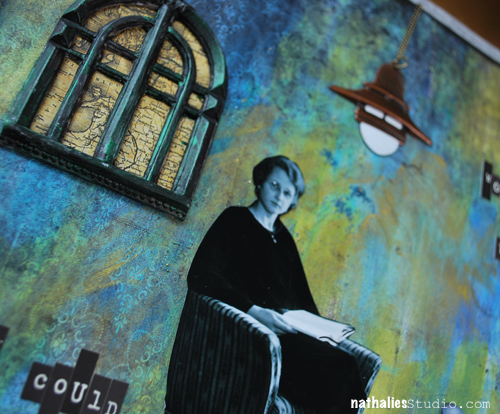 I loved the black and grey paper which gives so much possibility to add paint to it. I used a couple different LuminArte Silks on the background as well as Twinkling H2Os. The Silks are Acrylic Glazes with a wonderful shine and they create a gorgeous resist . I also used the Silks on the window frame. The vase that you see on the right hand corner, is actually one of the molds that I created in this video about How To Create Your Own Molds. The bottle was actually white resin and so I added some Embossing Ink and used Stampendious Embossing Powder to make it work with the layout. I love the result.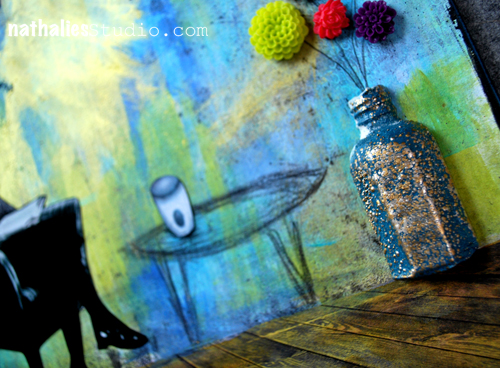 I loved creating this – even thought the topic made me feel a bit blue…well at least I spent some time with her, right? ;)

Huge hugs and have an amazing day
Nat
Related articles