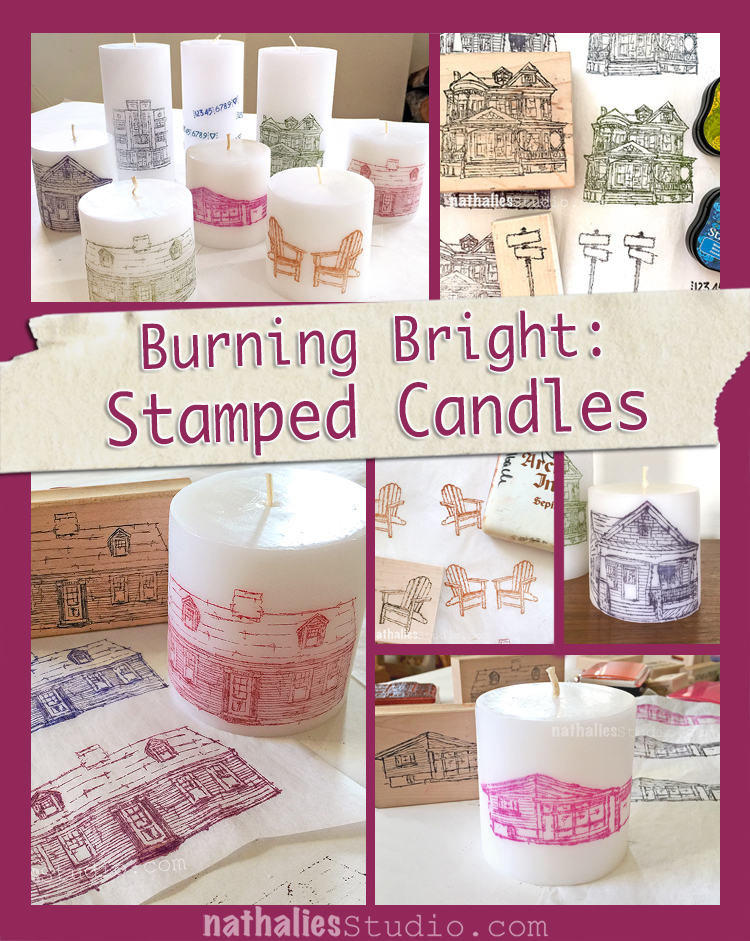 Kim and I had so much fun again at our monthly Craft Play Date. This time we made some candles and it was so easy and ohhhh I love them !
All you need are some stamps, some ink pads (try different ones as some might bleed) some tissue paper, wax candles and a craft heat tool.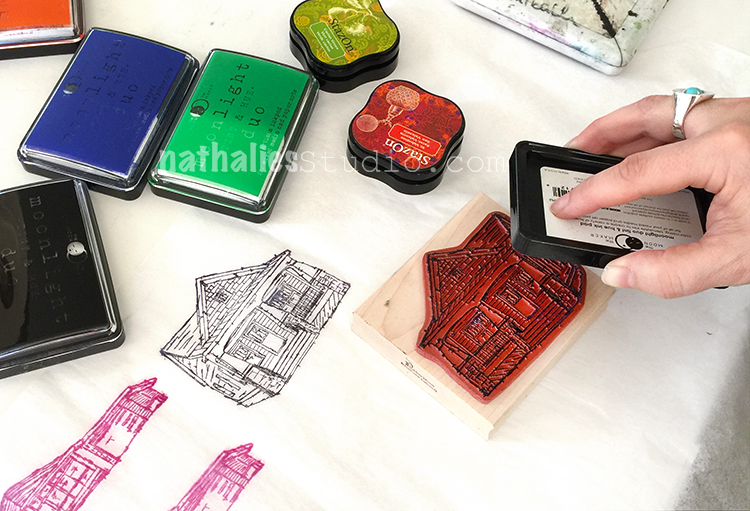 We used my new RubberMoon Stroll Around the Block and My Home is My Castle Stamp Set.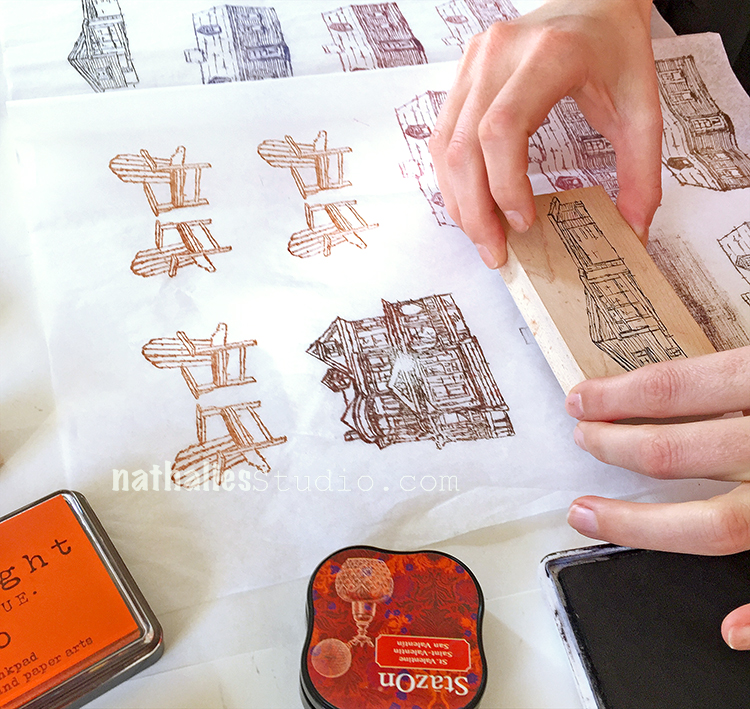 We just stamped along on the tissue paper with different colors and brands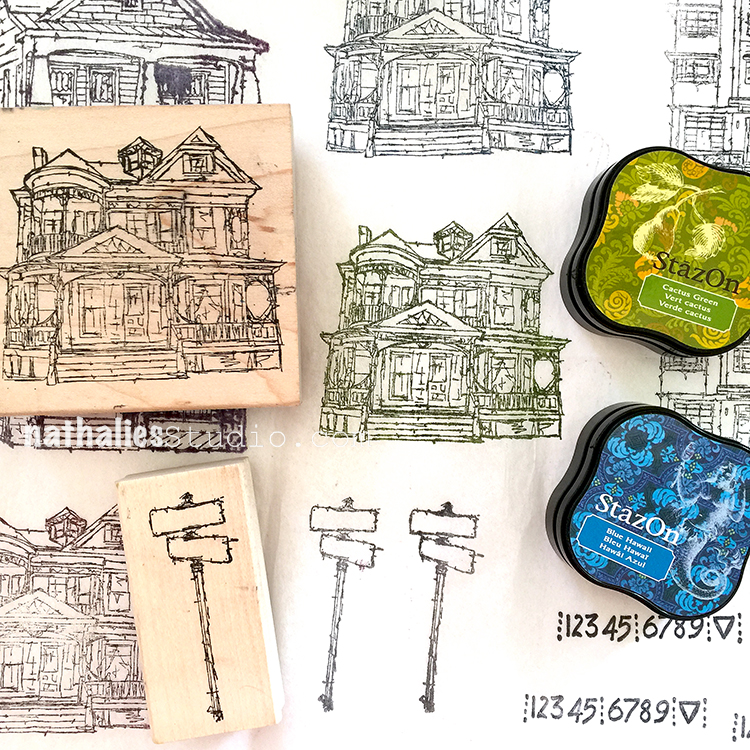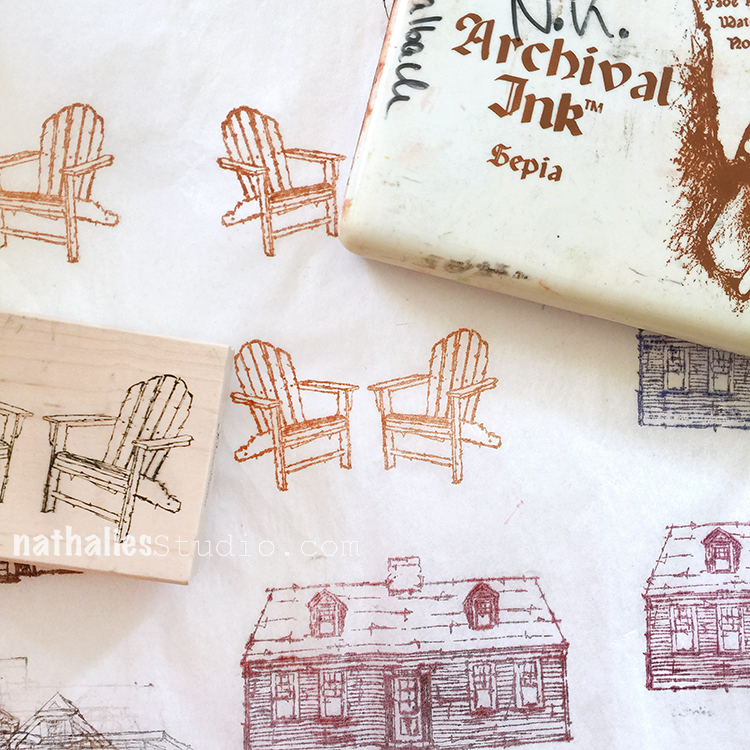 the less juicy the ink pad the less it was bleeding into the tissue but I also liked the bit of a painterly look a little ink bleed would give.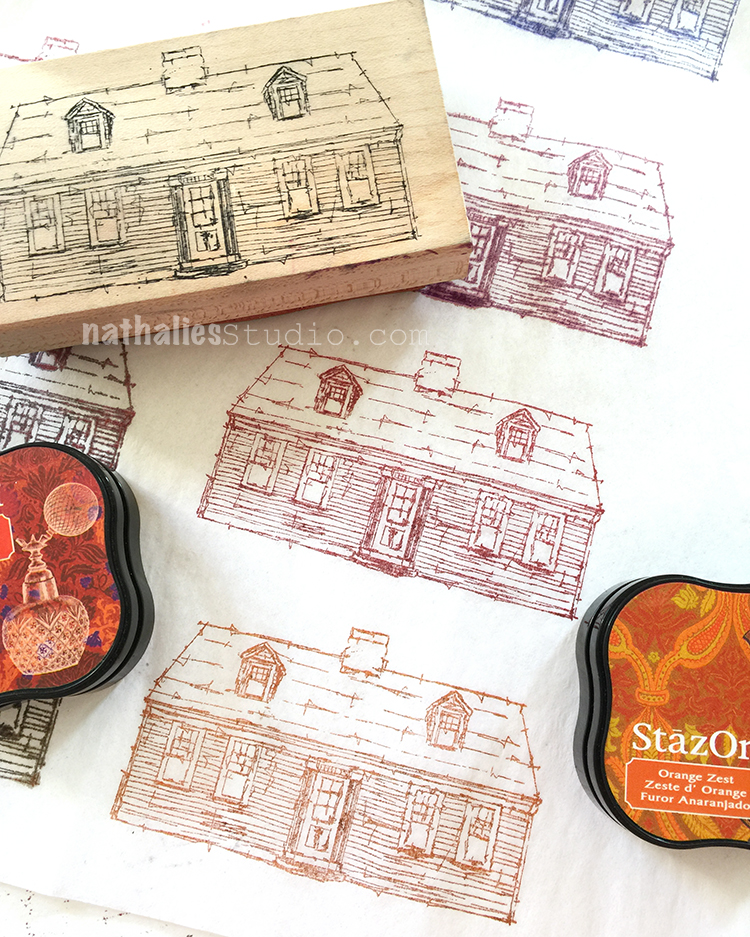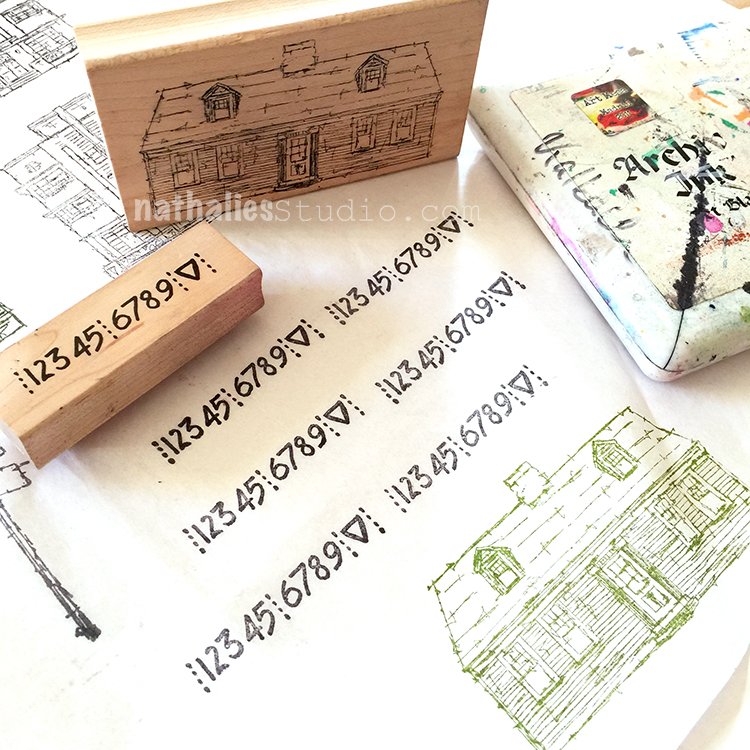 Then we just cut out the stamped images very close to the edges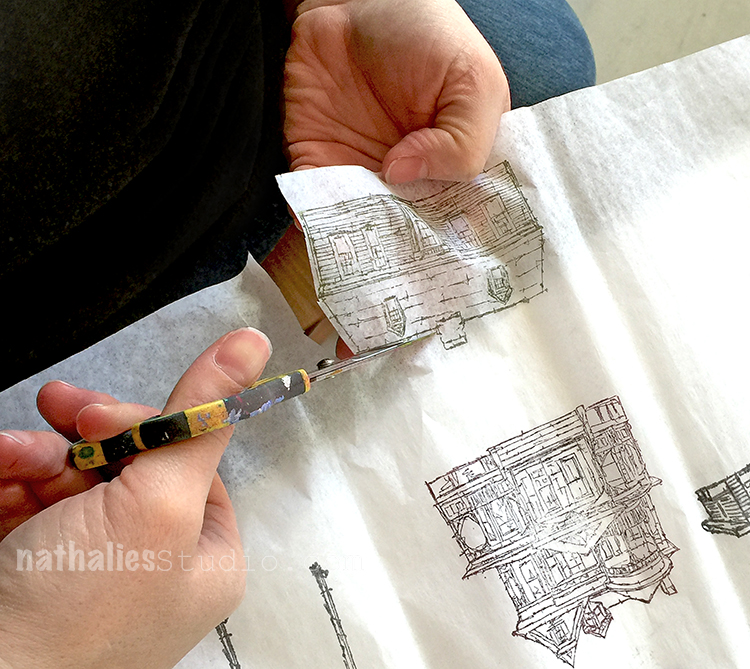 and smoothed it out on the candle.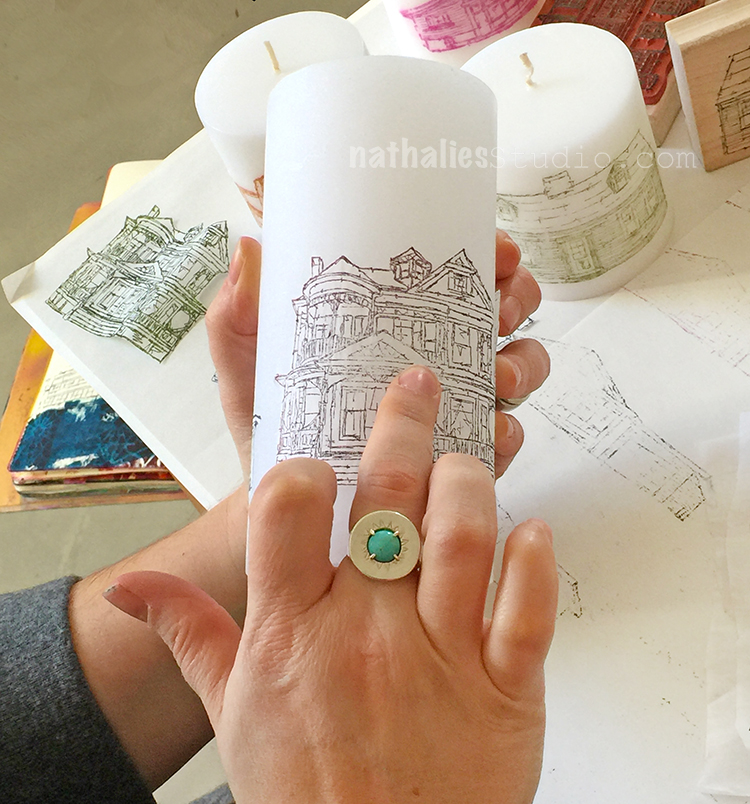 With a heat tool place on some deli paper(or non stick paper) we placed the candle and carefully heated it up – once the wax is molten the stamped tissue paper fuses right into the wax.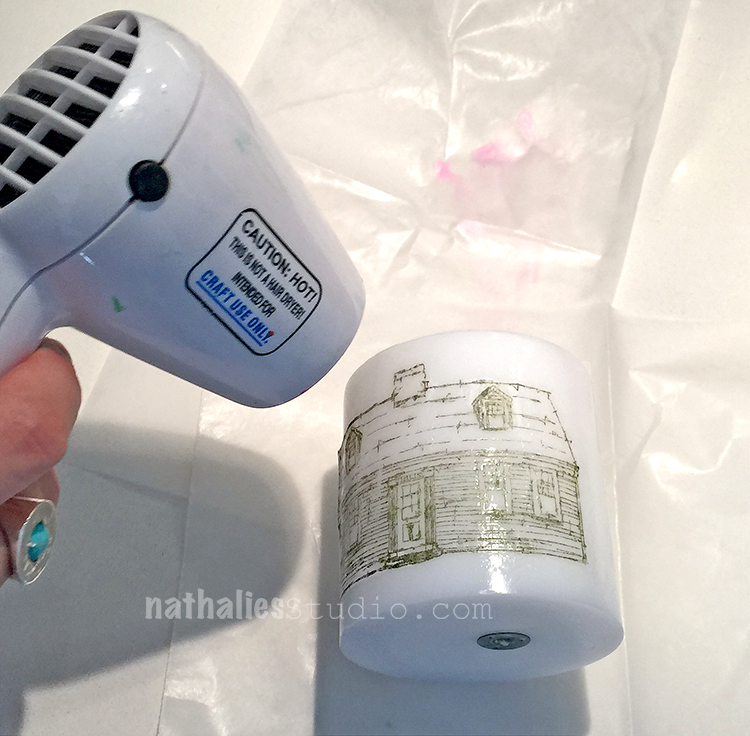 I used the deli paper while the wax was still warm and smoothed out any wrinkles. Make sure to be careful and not burn yourself !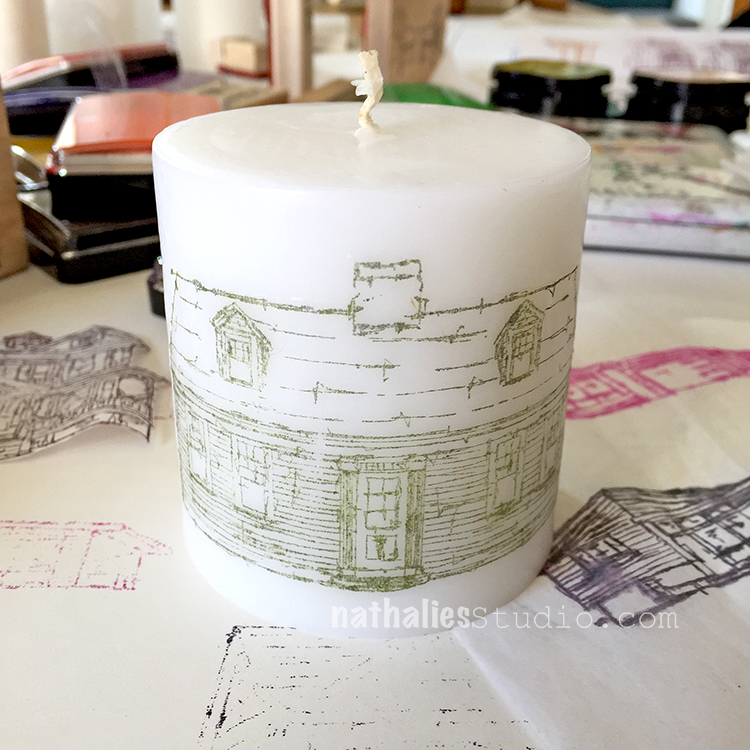 I love this so much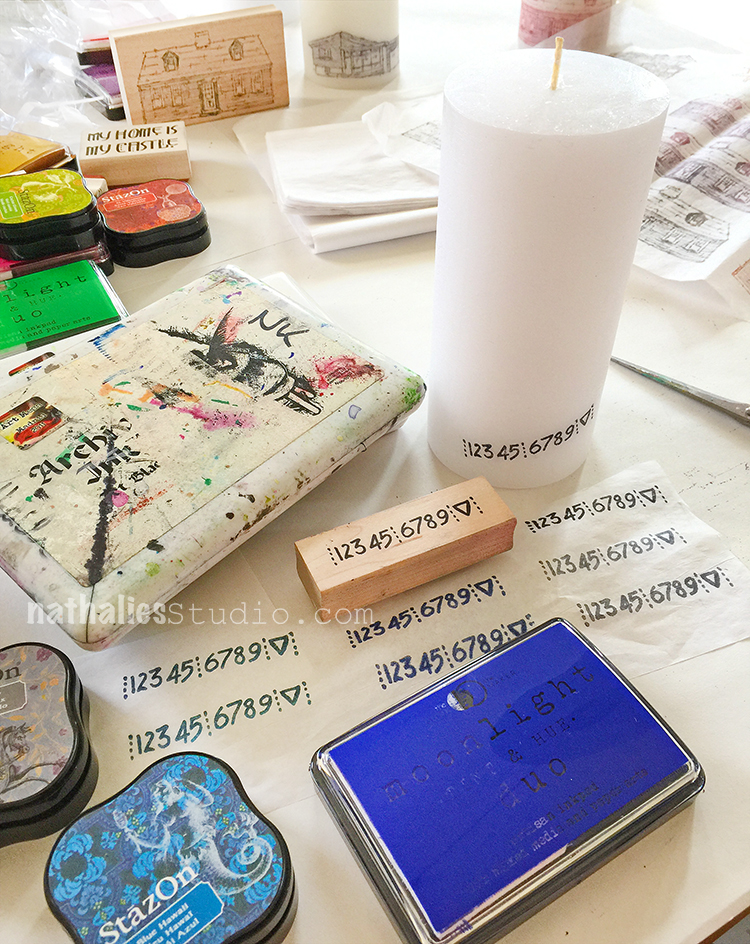 We just couldn't stop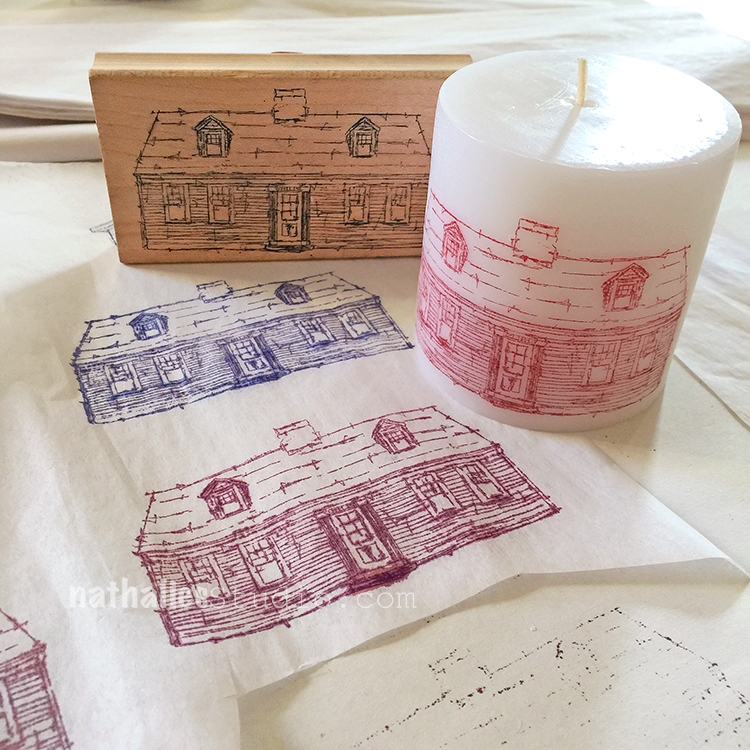 but there were only so many candles- LOL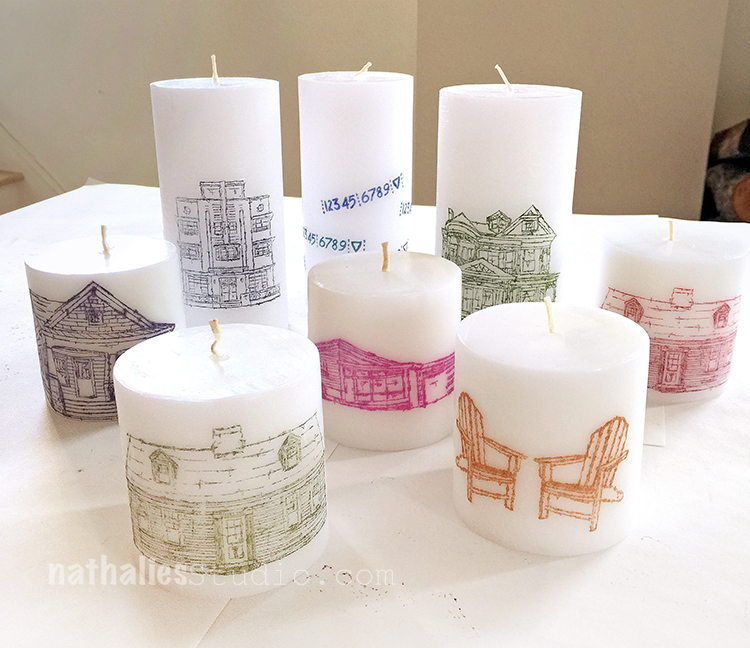 I love them with different houses and different sizes like below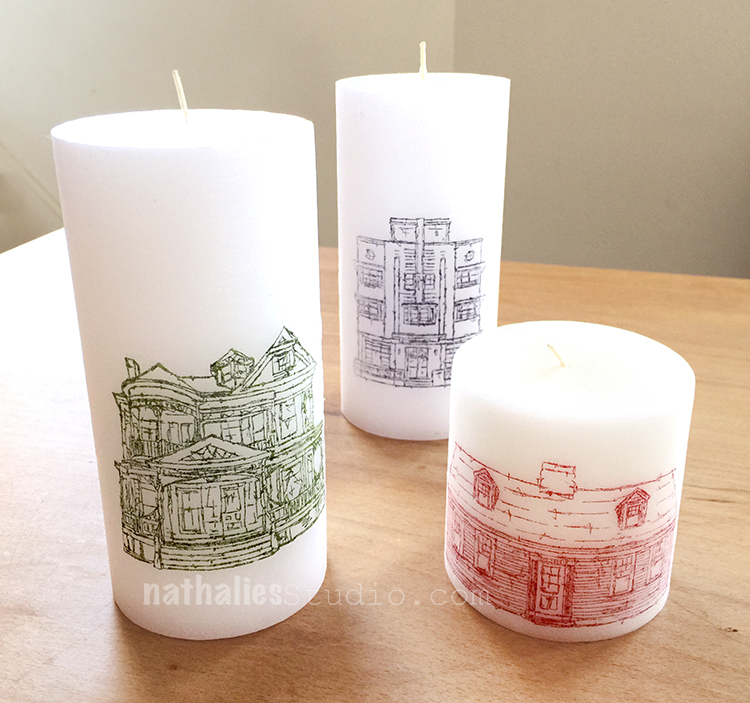 I love Kim' Number Candle as well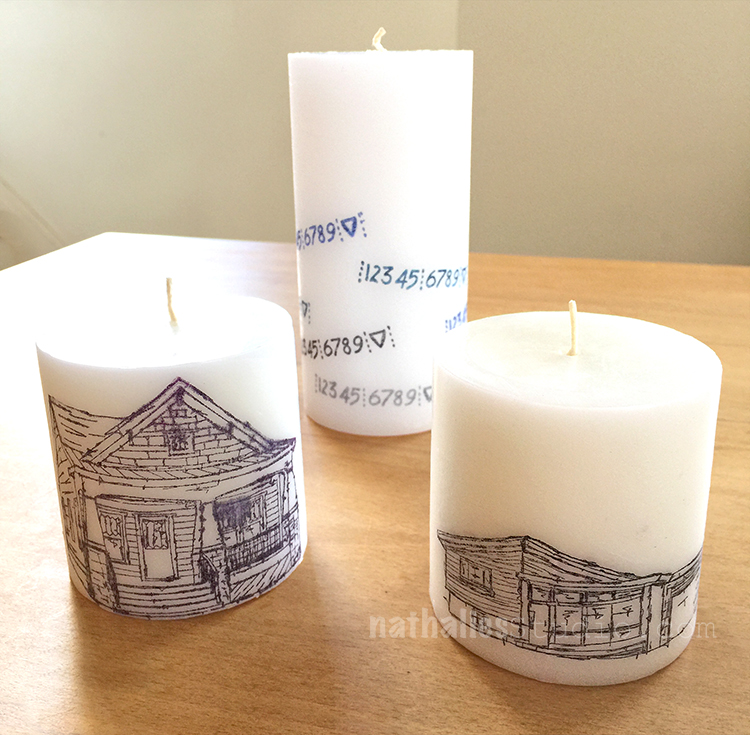 And the Adirondack chair candle on the right makes me want to gather some sand dollars and sea shells and set up a beach themed plate for the candle in the center.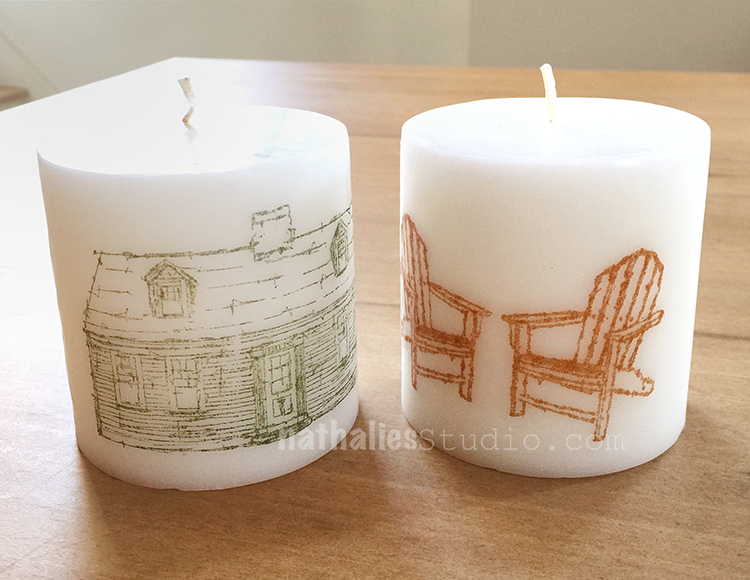 And …I still want the Mid Century House that would host the candle below … I mean…for myself- LOL- One can dream, right?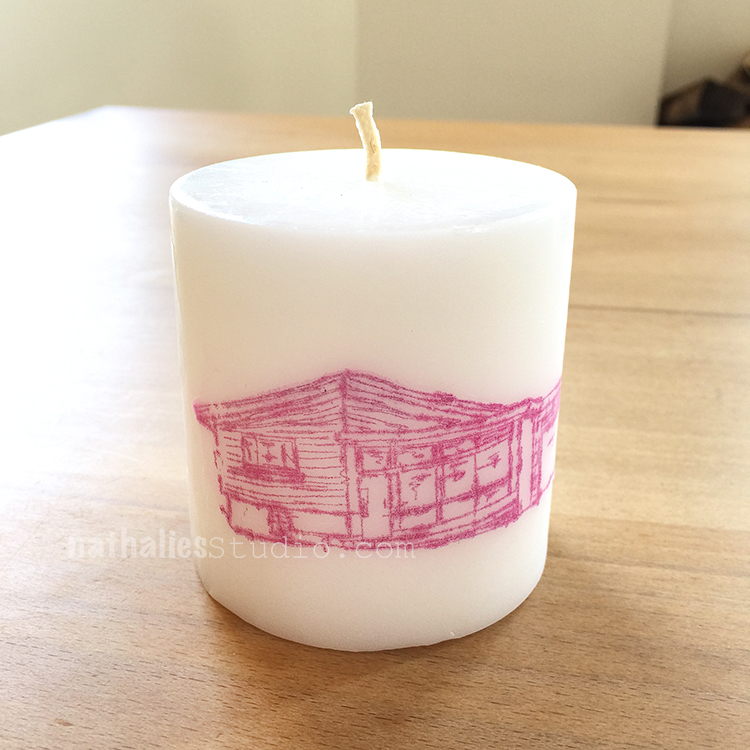 Hope you liked it and give it a try- guess what everyone is getting for next birthdays- LOL.
Here are some supplies we used  – of course you do not need a huge amount of ink pads
Can't wait for our next play date- always love getting creative with Kim :)