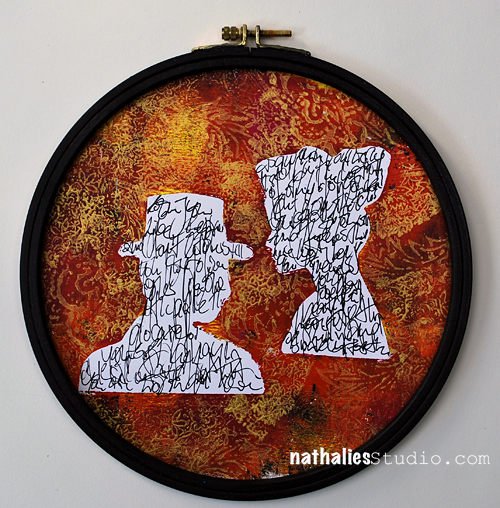 When I was looking at my new Fiesta Stamp Set I all of a sudden was thinking of those paper cut silhouette wall decors of the 18th century and I started thinking about how this could be translated into a modern form.
Here is how the stencil and the masks look like :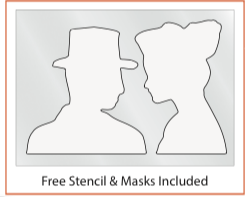 And the idea was born for this Hipster Version ;) I mono printed the background by placing the two masks that are included in my Fiesta Stamp Set on top of the Mono Printing Plate and then rolled different colors on top and printed several times also imprinting the stamps themselves to give some texture.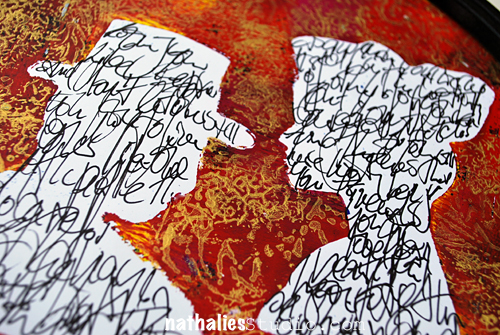 using Liquitex Iridescence Gold Acrylic Paint I stamped the Fiesta Stamps over the masks.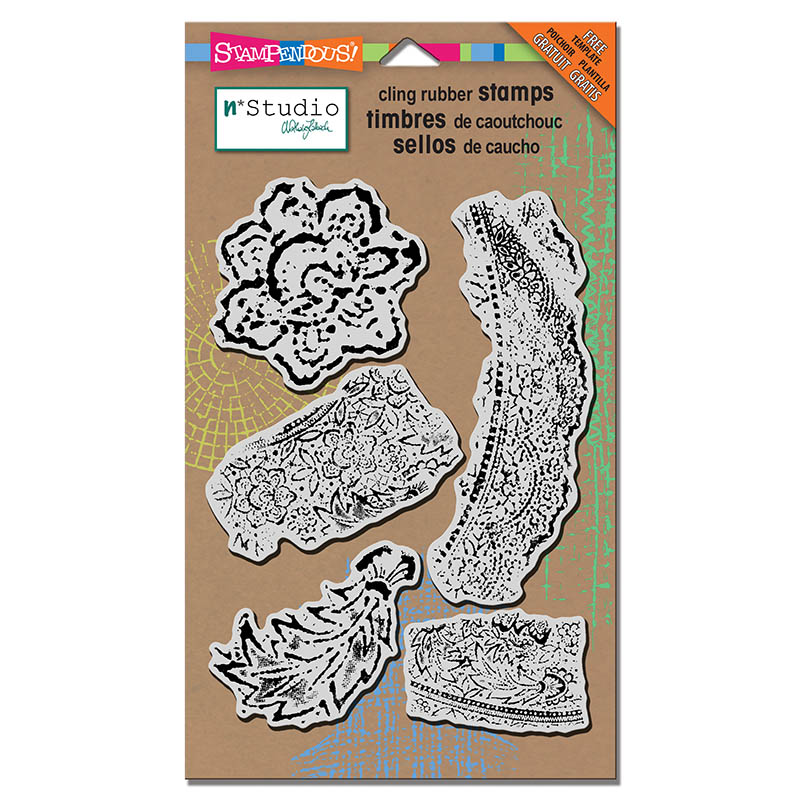 I spray painted the embroidery hoop in black – which was easy peasy and fast and then cut out the paper so it would fit to the back of the hoop. Using a Journaling Pen I started loosely writing text into the silhouette figures. To make sure that I would really write loosely but not overwrite the edges I placed the stencil for the men and the woman on top to protect the background.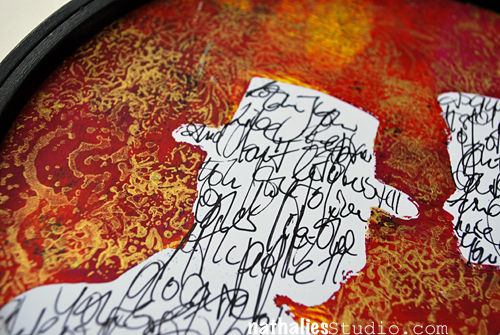 I adhered the Paper to the hoop with double sided tape and voila ….done :) That was fun.
Here are the supplies I used


hope you like the Hipster Wall Decor :) 
Have a gorgeous day