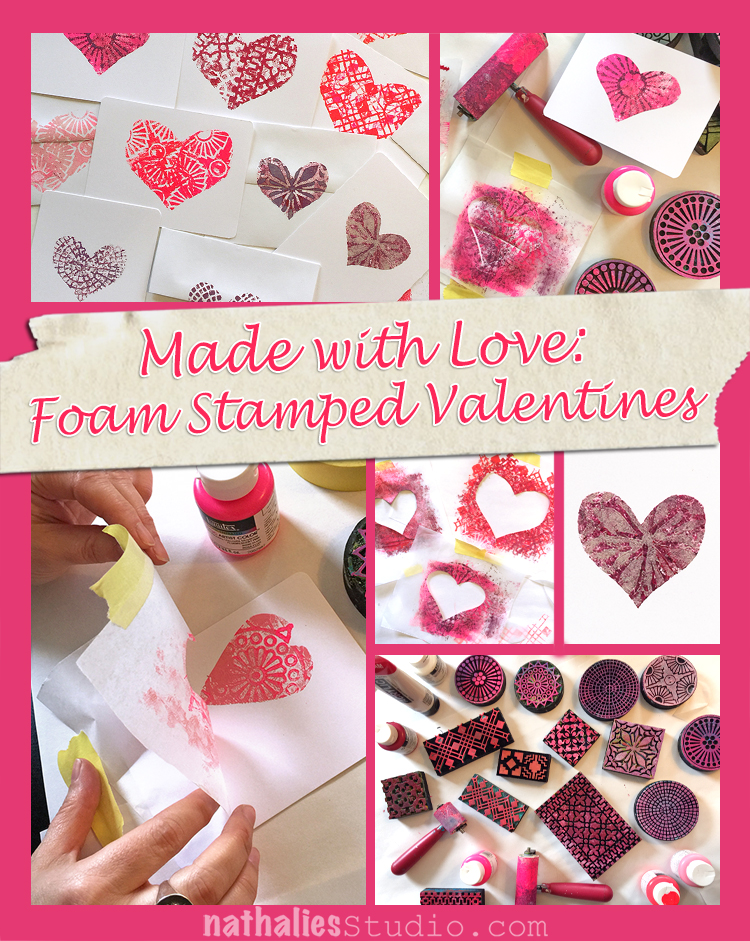 Last week Kim and I had another Craft Play Date, this time to make some Valentines. We pulled out my ArtFoamies and stamped all morning. It was super fun and easy and a very relaxing break from all the other deadlines I am chasing.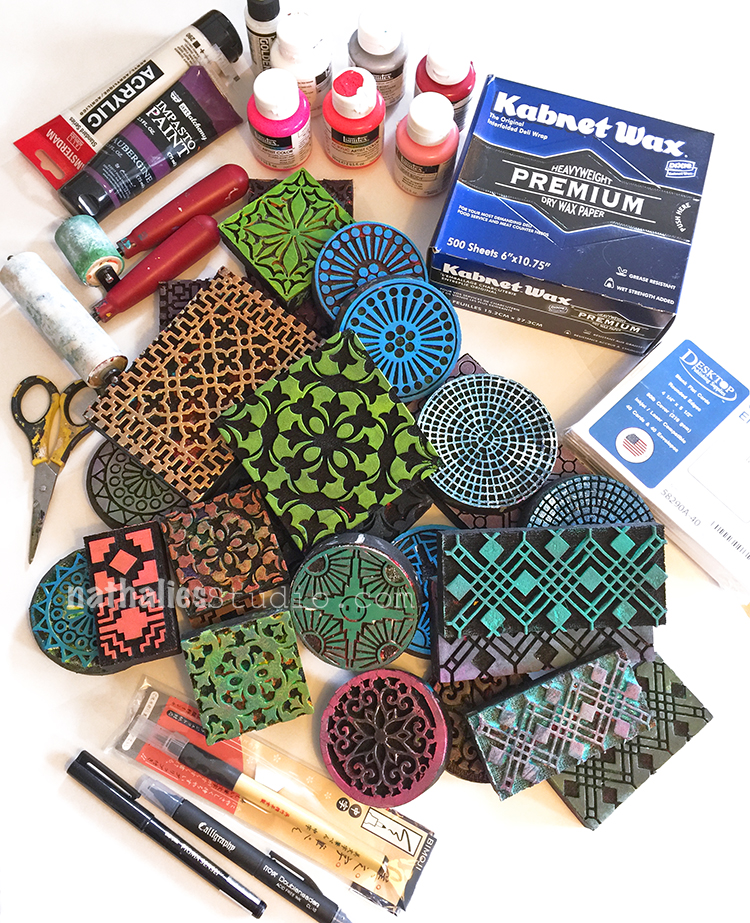 We used deli paper to make some simple heart shaped stencils for the cards.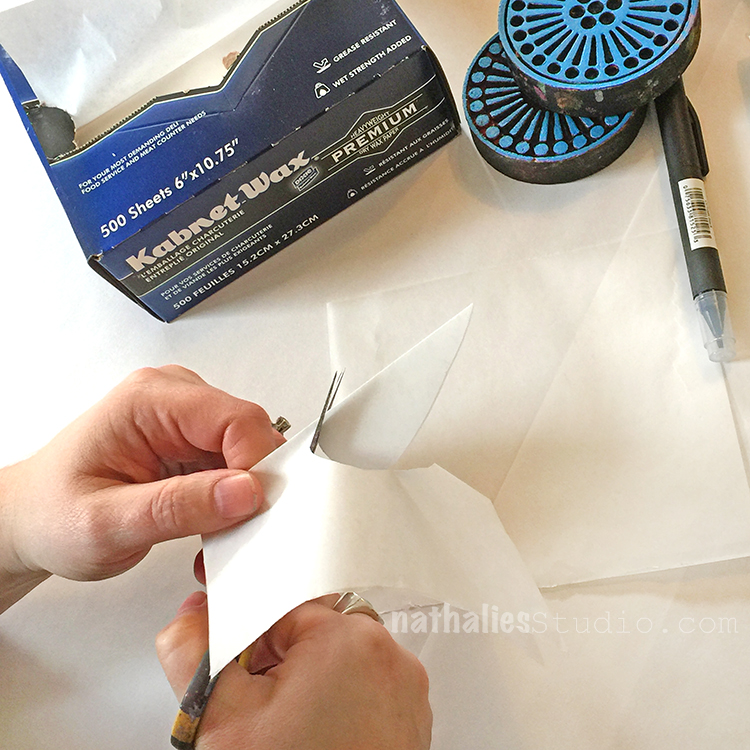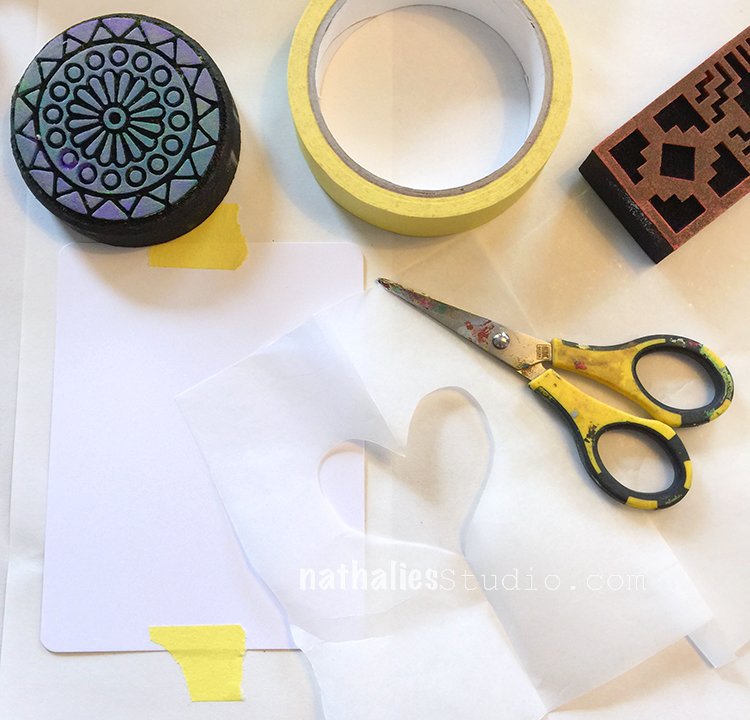 Then we secured them over the cards with masking tape and started stamping.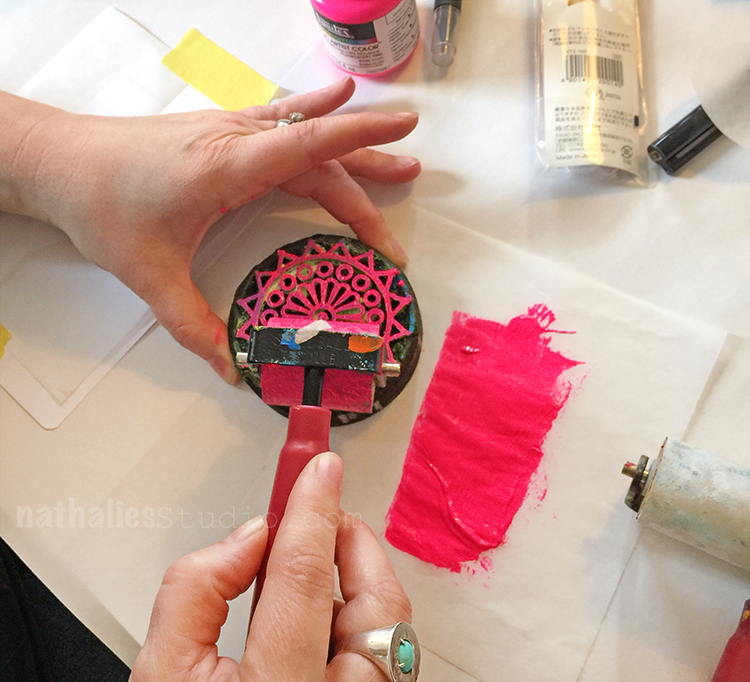 I began with hot pink paint and a brayer on my Valley Road foam stamp.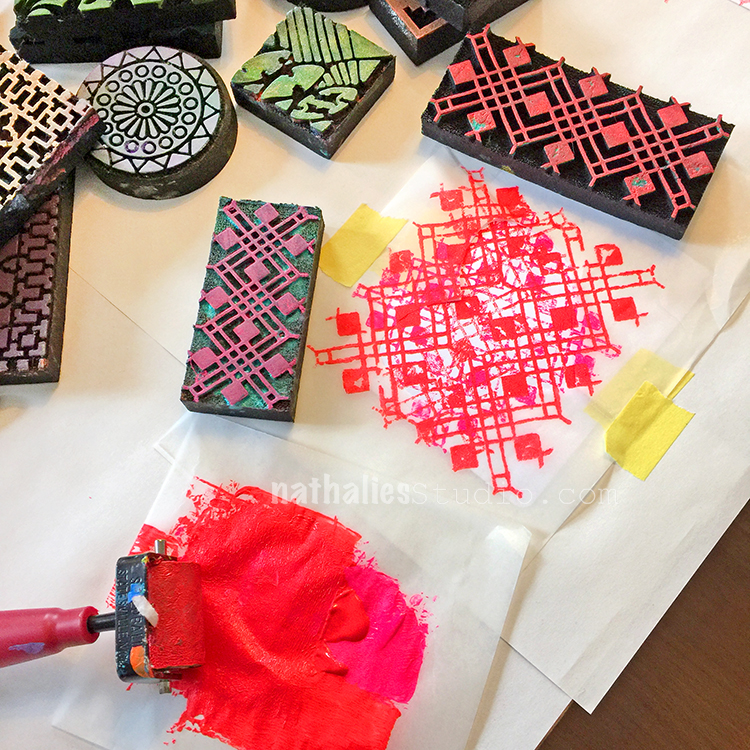 Kim chose my Chicago and Chicago Mini stamps and some hot pink and red paints. She layered them all over her heart stencil.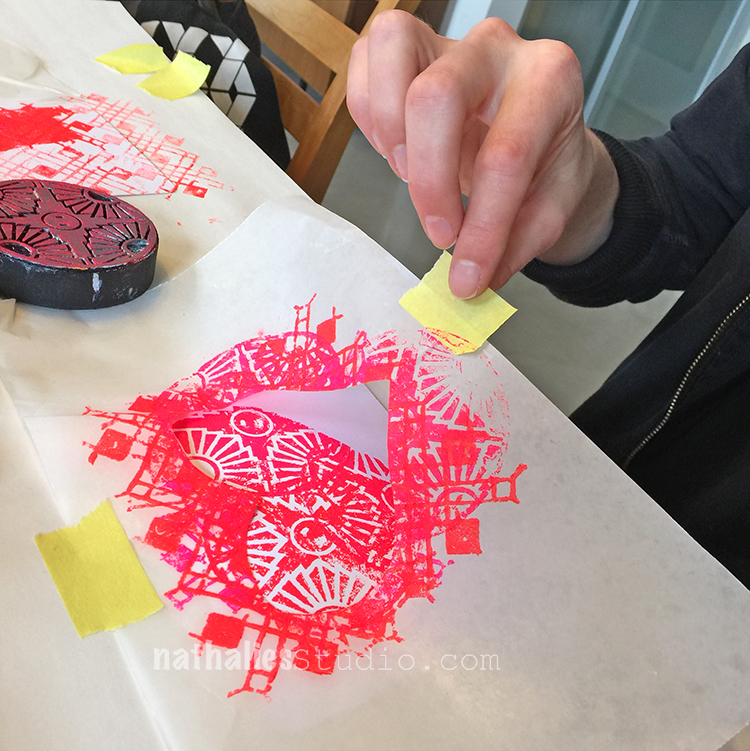 It was fun to see the big reveal when we pulled off the stencil. Here is my Broadway foam stamp layered up.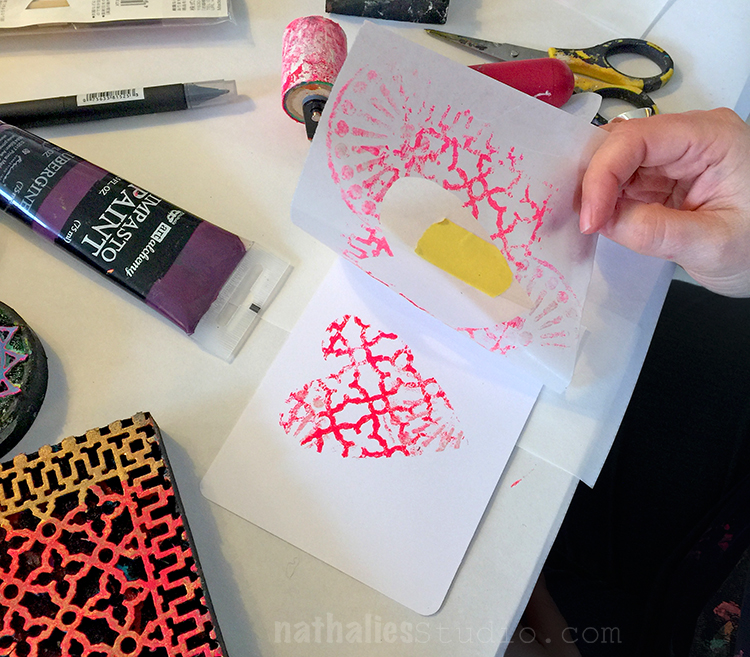 We made some simple knowing that we'd add some more to them a bit later… Here is my Downtown foam stamp and a little bit of Grove Street in the pale pink.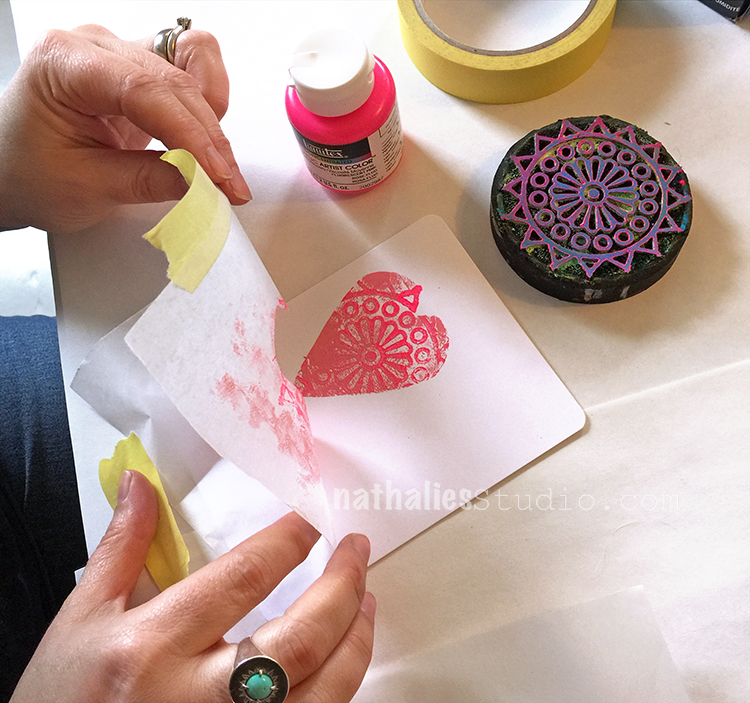 Next we tried layering solids with the stamps…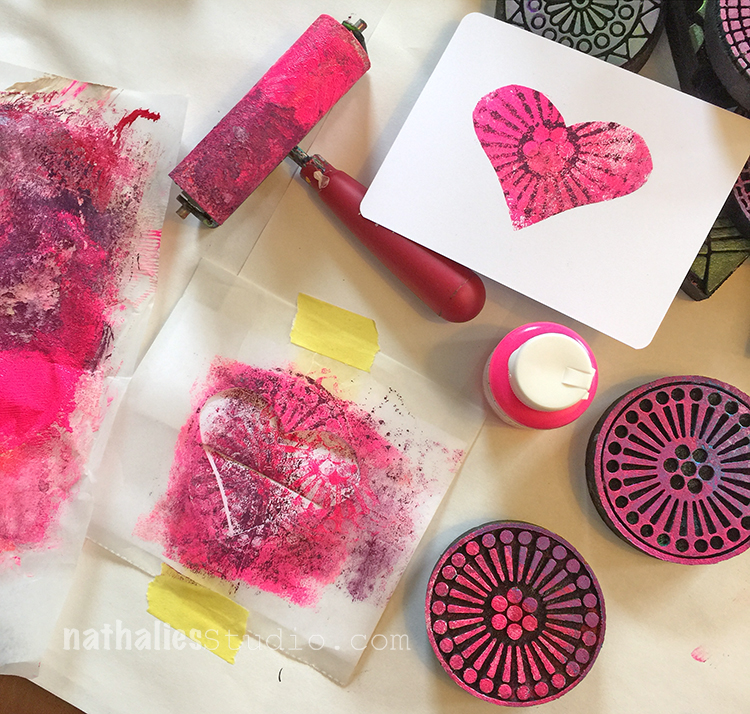 And just played with lots of yummy layers and texture.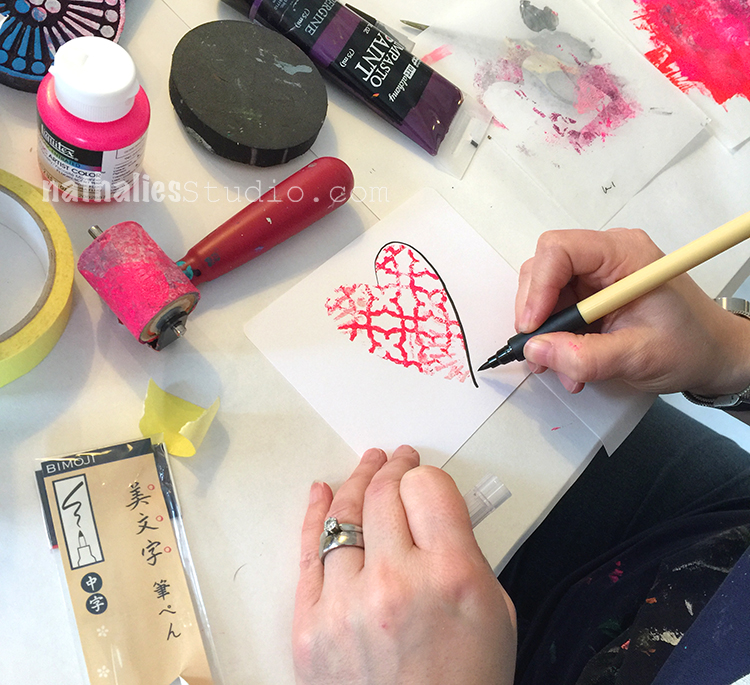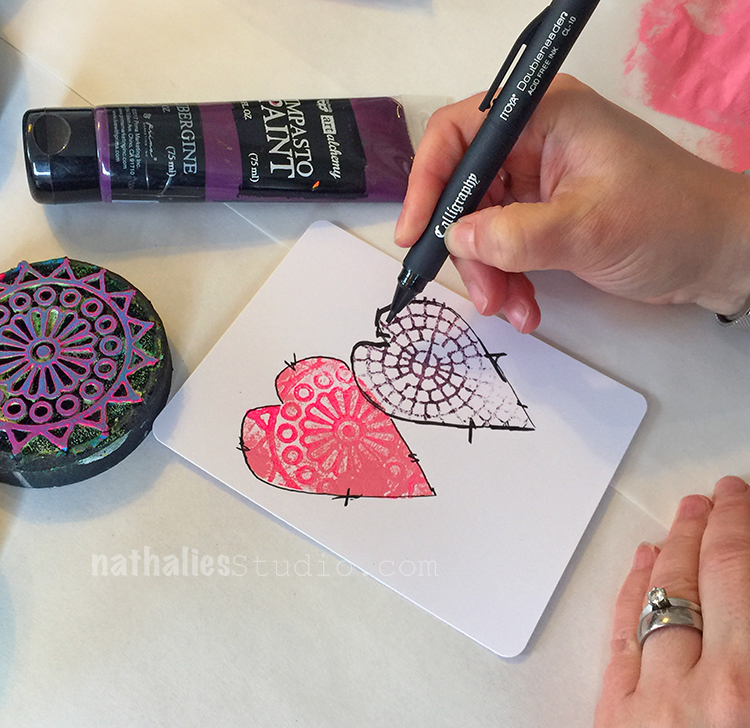 I added outlines and some scribbly stuff with a couple calligraphy pens…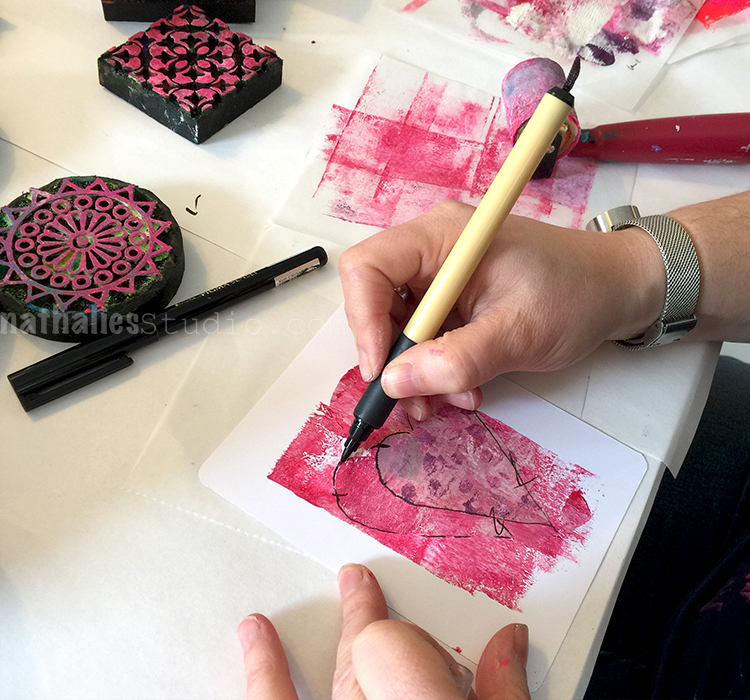 Including this new Kuretake Bimoji brush pen that has a nice firm tip.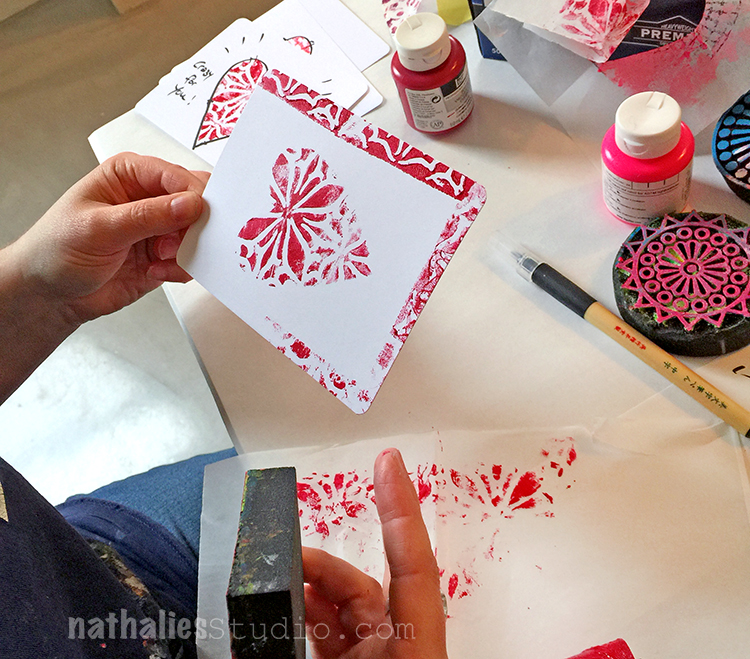 We stamped the edges…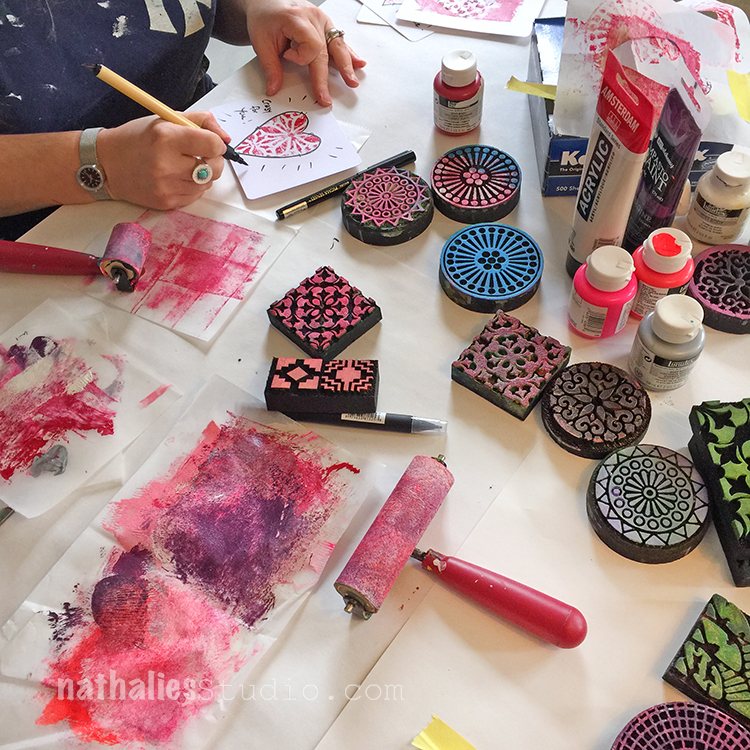 …and just had fun with it.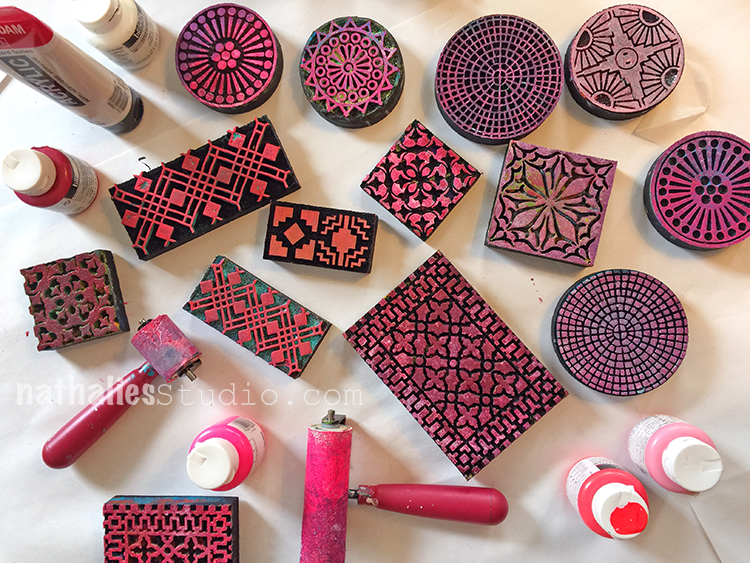 We turned my ArtFoamies all shades of pink and red for Valentines Day.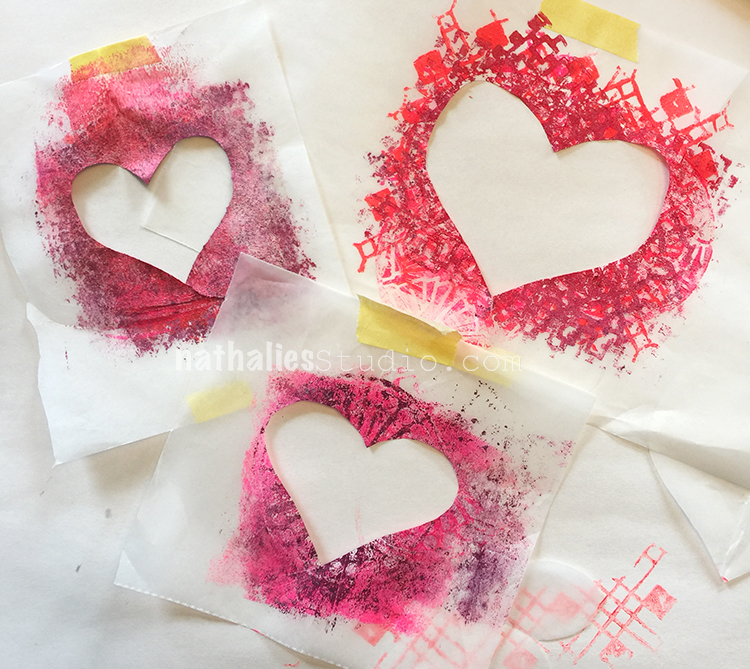 Here are some of the deli paper stencils afterwards – they look pretty cool too!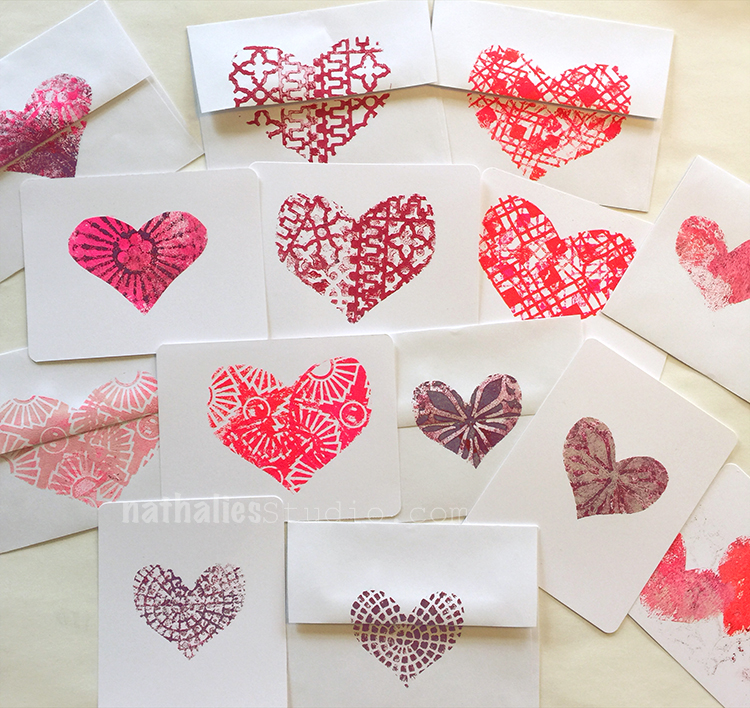 And a big variety of Valentines (and of course matching envelopes) for all our sweethearts :)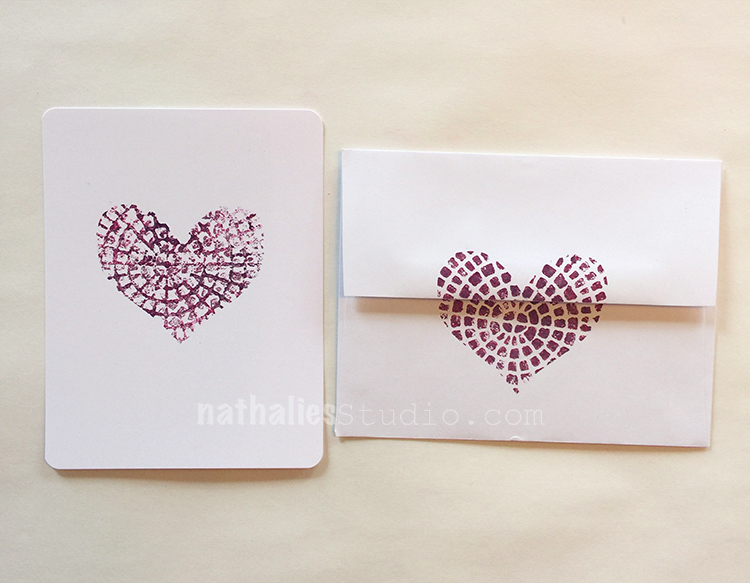 Some simple – this one just the two Central Avenue foam stamps…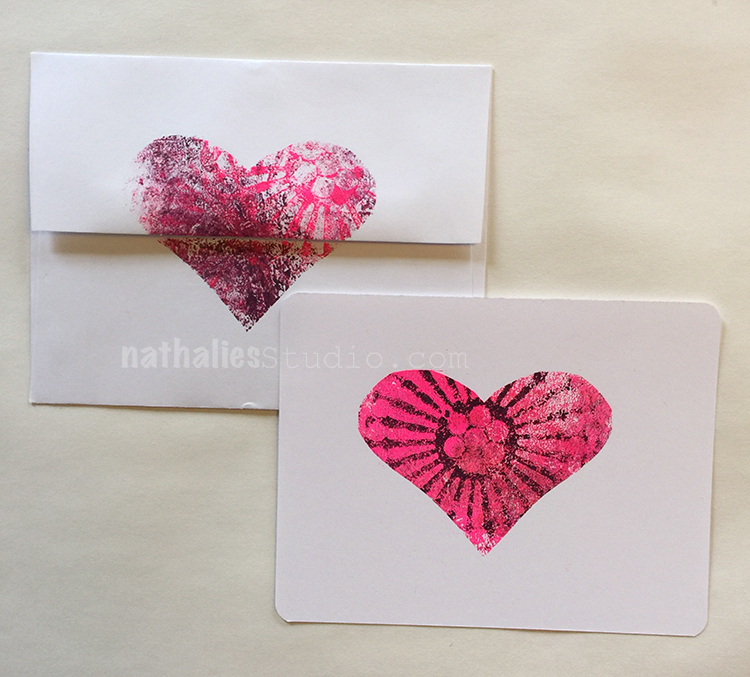 Some on the wild side with all kinds of yummy layering with my Grove Street stamp…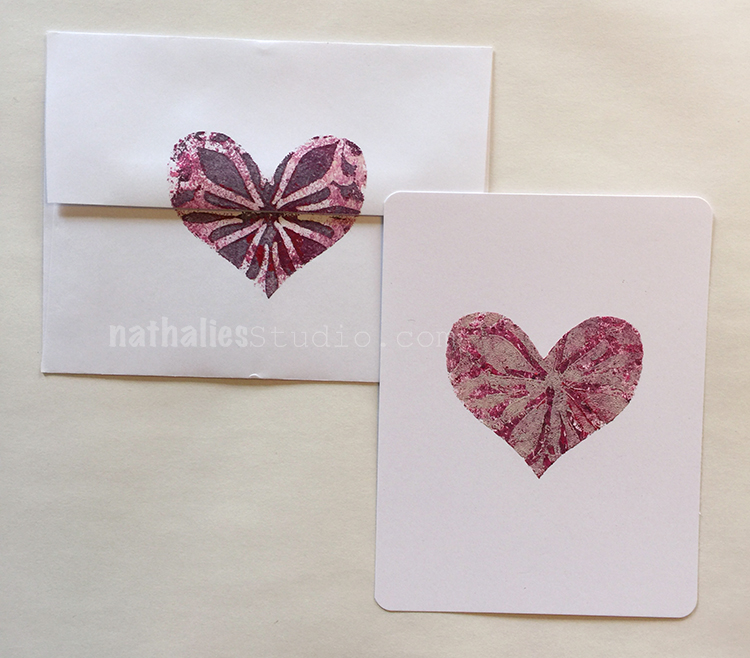 … and some just beautiful happy accidents (with my Van Vorst stamps) that just occur when you let loose and have fun with the process!
Here are some of the supplies we used:
I hope you are now inspired to try some foam stamped cards for your Valentines this year :)
SaveSave
SaveSave
SaveSave
SaveSave
SaveSave
SaveSaveSaveSave