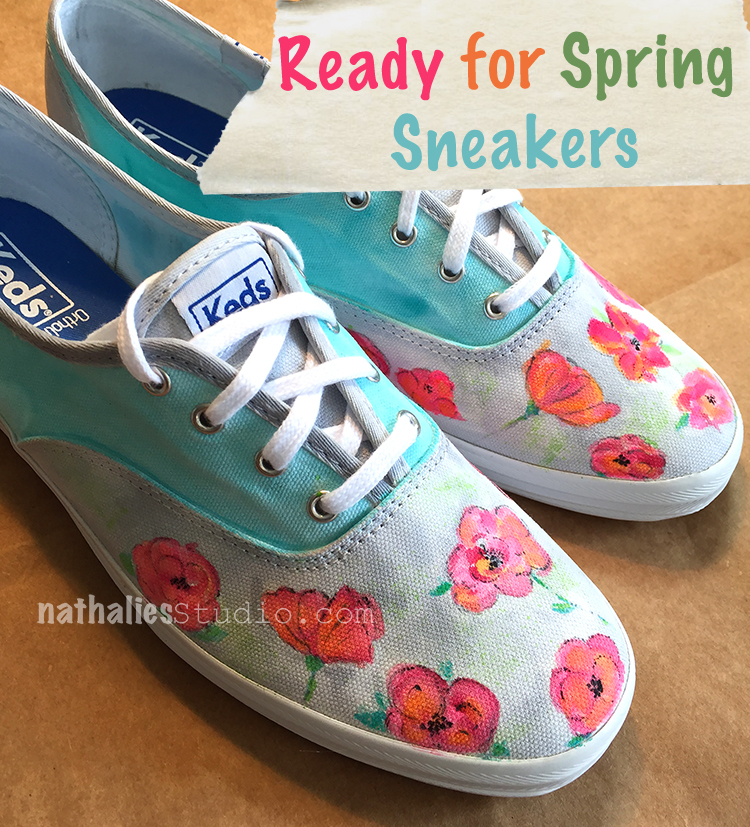 I am telling you, I am longing for spring!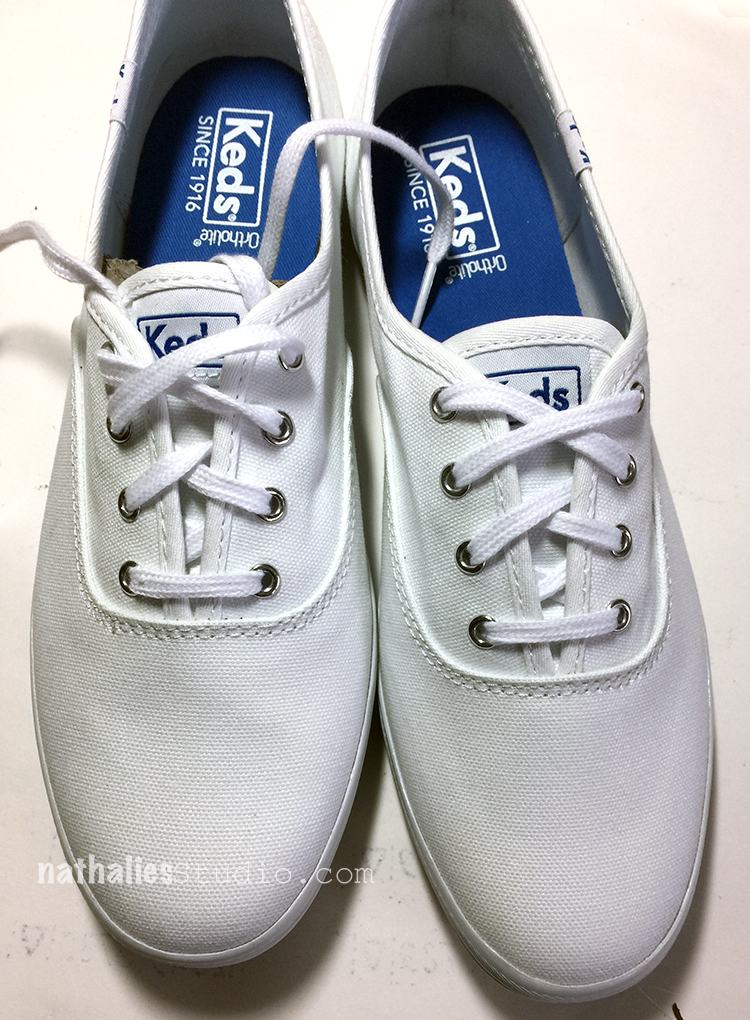 I painted two pairs of plain white sneakers a couple weeks ago with basically the same colors but different designs.
I removed the shoe laces and taped off the rims of the soles and then started painting. I used acrylic paint and ink and I dipped the brush instead of into water into Flow Aid between every paint application.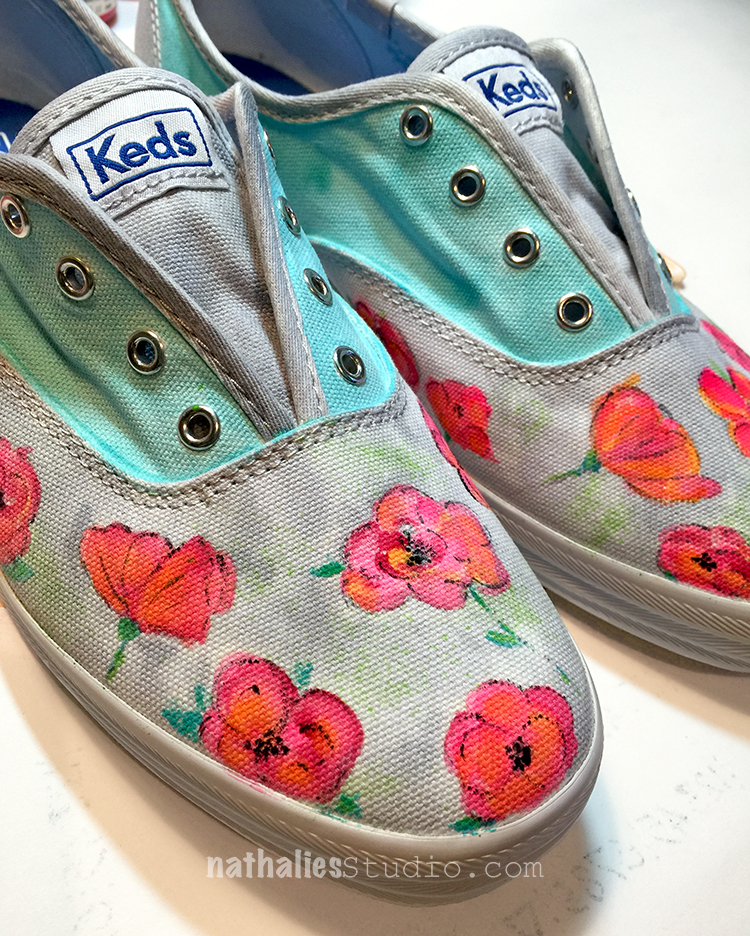 The Flow Aid serves two purposes, it makes the acrylic paints react more like watercolor and it also keeps the canvas of the shoes soft.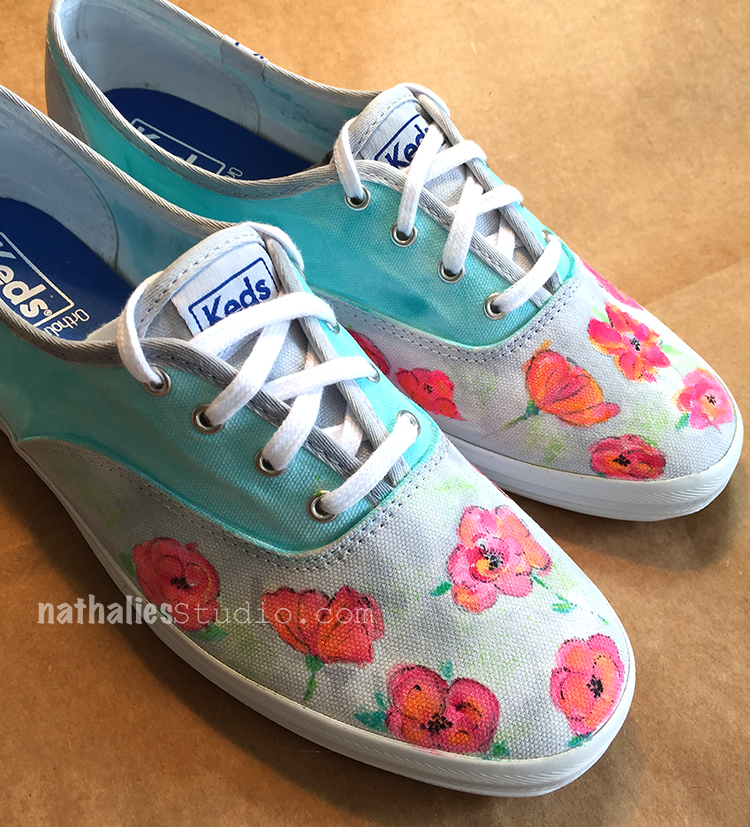 Since the are painted with acrylic paint, the paint is permanent, so there is no further step for setting the paint needed. It was easy to paint on the shoes- and I have to say the Keds fabric was also nice because the paint didn't bleed crazily and I felt I was in control (and no I am not affiliated with Keds nor did they sponsor this post :) )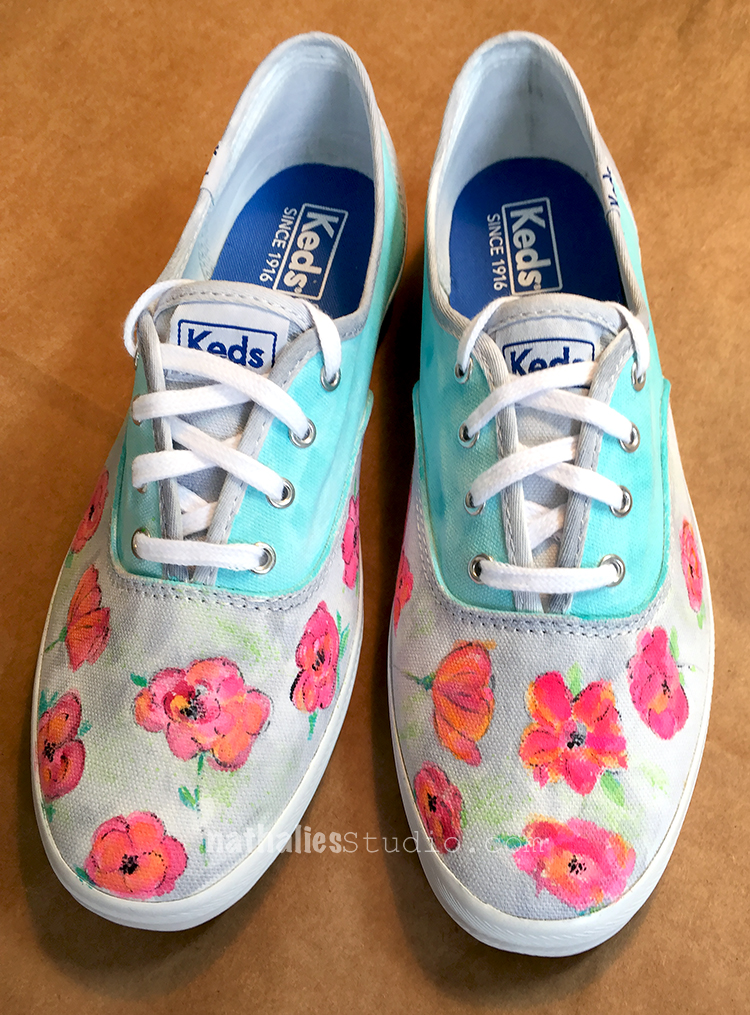 For the second pair I used the same colors but since they are a different design, I chose a different flower design as well.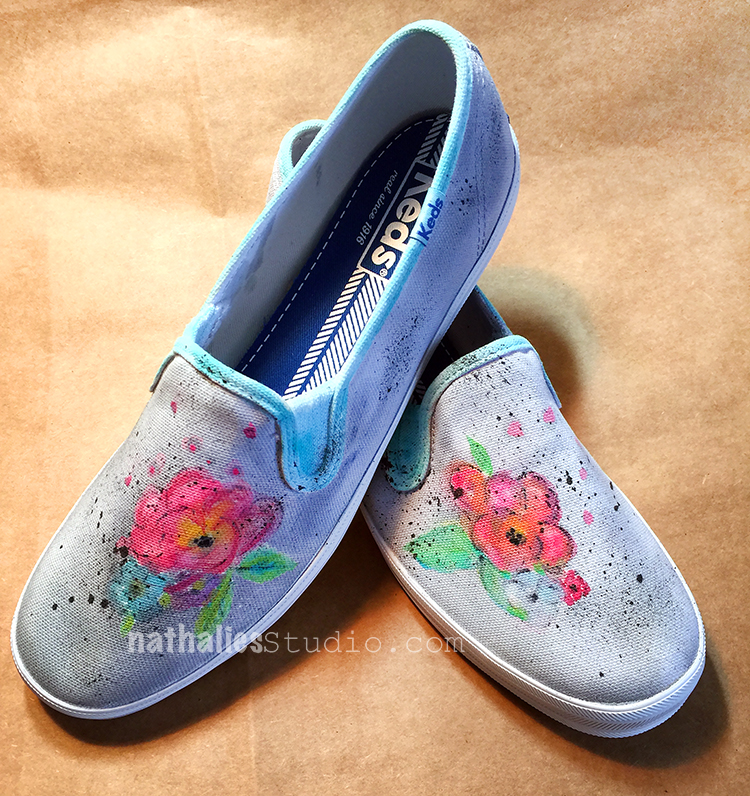 I personally like the second pair better, while Kim likes the first pair better, and so those shall be hers when I get them back (they were for an assignement) :)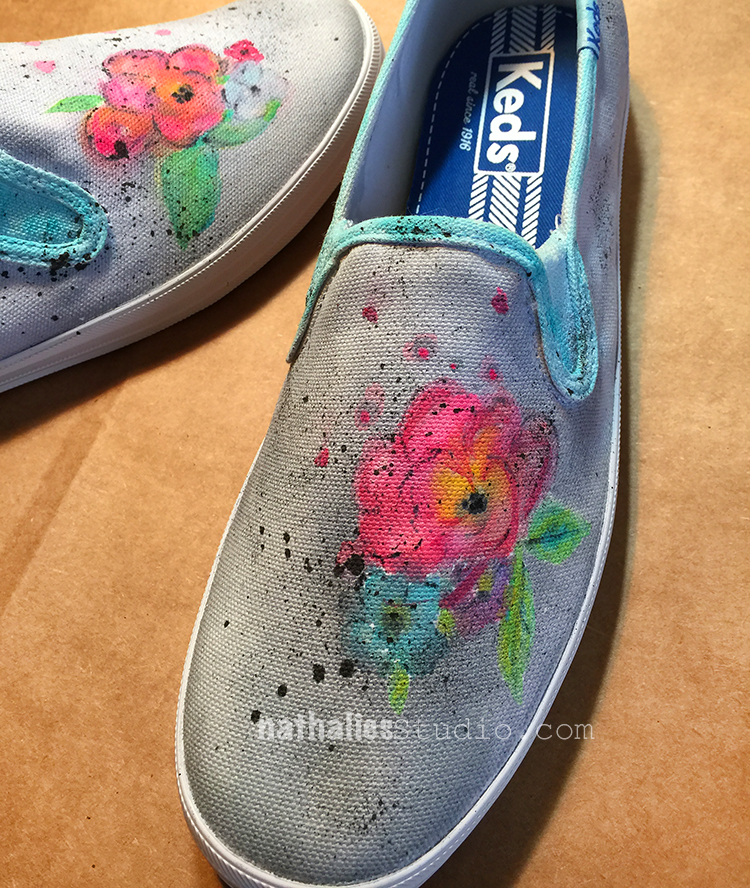 It was actually less difficult when I thought it would be – I was a bit intimidated starting to paint on those pristine white sneakers but then I just kept on going. I figured worse case scenario I will paint them over with a really dark color and stencil white on them- LOL. Which pair of spring sneakers do you like better, the first one or the second one?
Spring can come now – I am ready :)
Here is what I used to paint those sneakers: