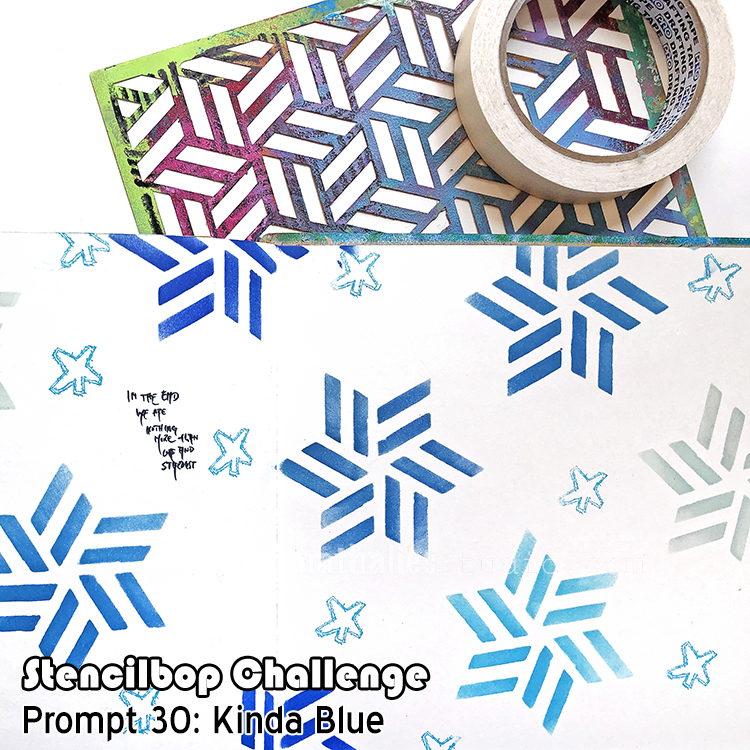 Here is your recap for the Stencilbop Challenge prompt for today, August 30 – Kinda Blue
While I love using my stencils in it's entirety I also love looking at parts of the stencil that make up a shape or pattern.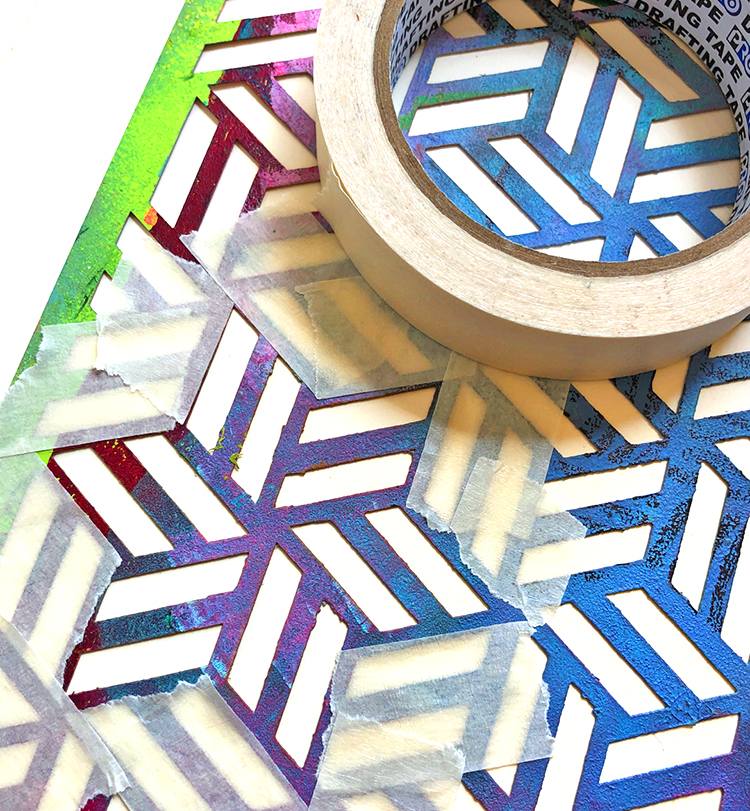 I often use masking tape to define the area I want to stencil – Like here the star shape I masked off in my Kassel Stencil.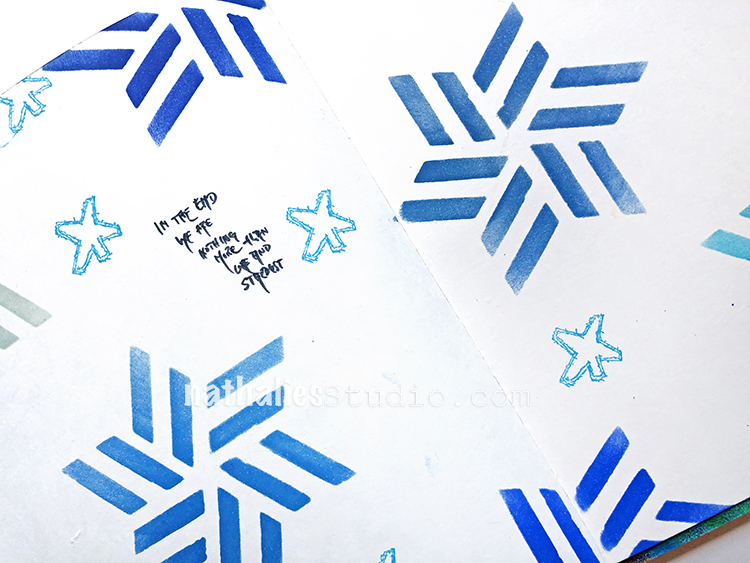 I used different blue ink pads and a blending tool to add the star to my art journal background. I filled in with my little Star Tag rubber stamp too.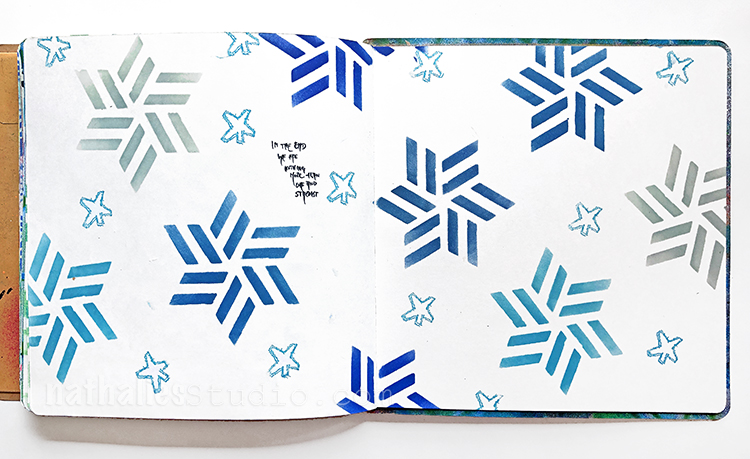 Here are some of the supplies I used:
Join us for the final day of the Stencilbop Challenge on Instagram! Here is the prompt list: