Yeah so excited for the #stencilbop challenge that got started yesterday. I cannot wait to see what you do with stencils throughout the month! If you want to play along with us check out my prompt in my insta feed and join us to let your stencils bop!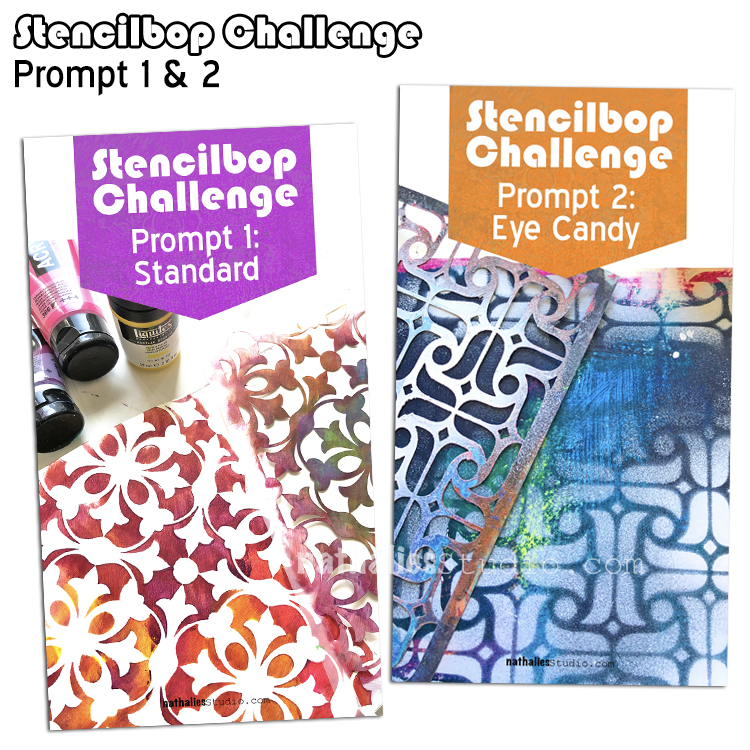 Here is an overview of Prompts 1 and 2: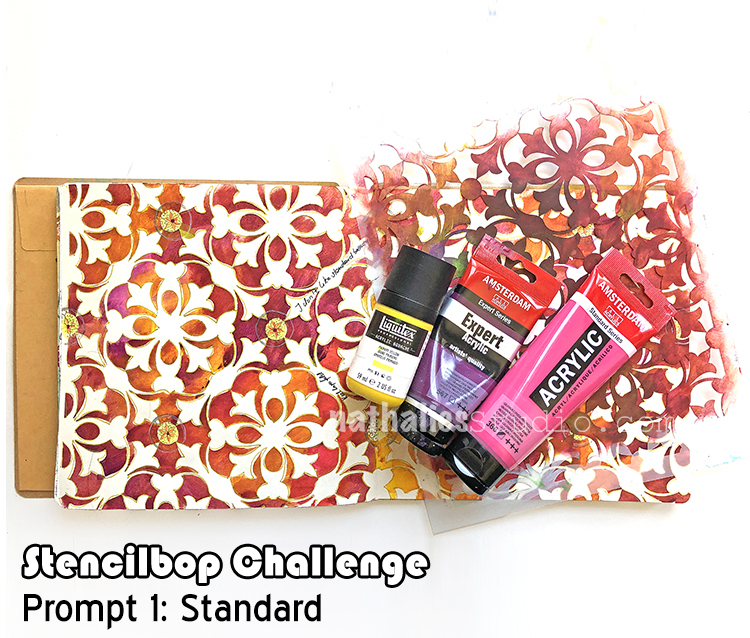 Day 1 – Standard
Let's start with my standard way to use my stencils – with acrylic paints. The reason I love using acrylic paints is that there are so many fun ways to apply different colors and blend them or mix them up making for some awesome backgrounds or even just small stenciled areas of a page.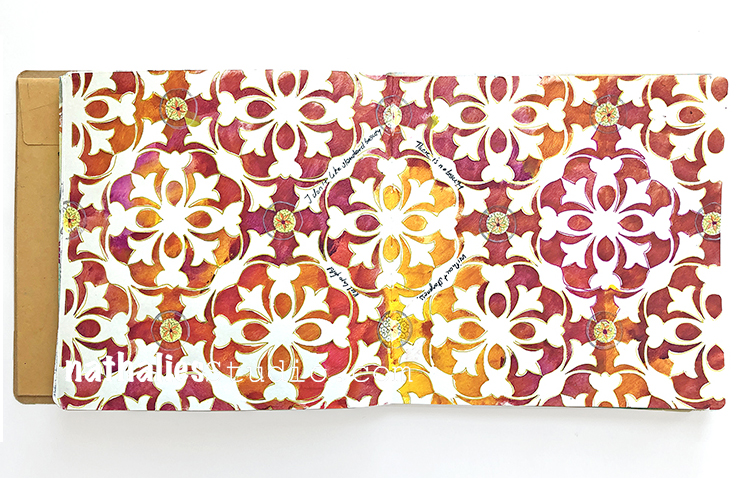 My preferred way to apply acrylic paint is using a soft cosmetic sponge or a foam wedge and dab into the paint, then dab off the excess paint and dab over the stencil. The trick is to not have too much paint on your applicator otherwise you won't get crisp lines and the paint just seeps underneath your stencil.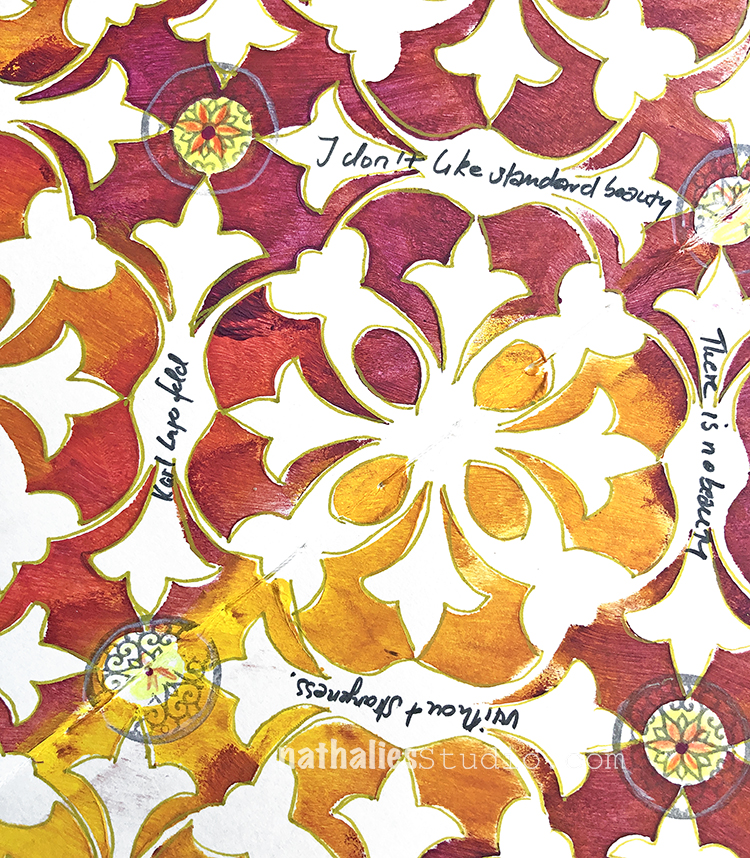 For the art journal spread here I used three different colors and lined them up next to each other and mixed them up through my Versailles Stencil. Since the application is quite thin it also doesn't become too muddy and I love how this pops and came out. I just added a little bit of journaling and some of my circle stamps and there you go – an easy peasy art journaling page.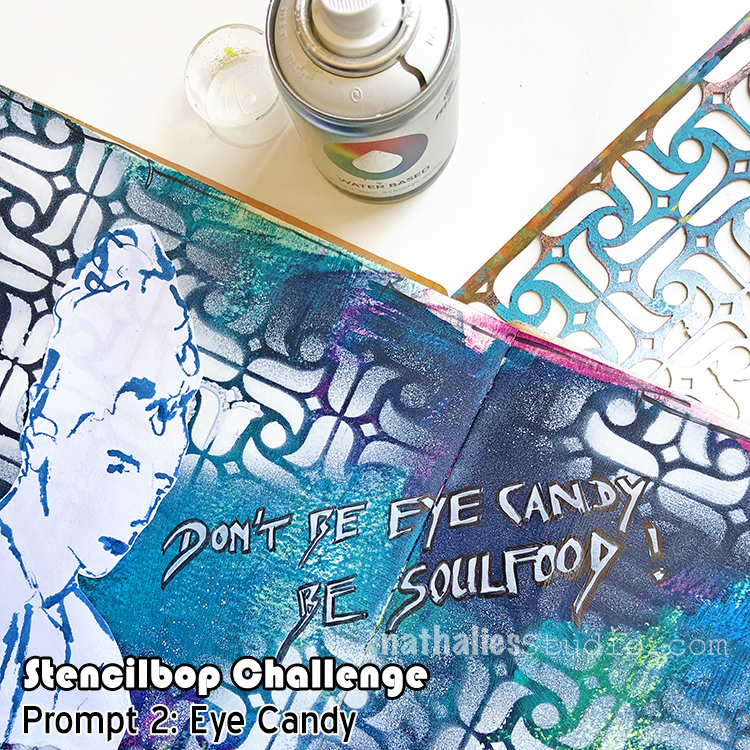 August 2 – Eye Candy
Well to be honest I think anything with stencils looks like eye candy – LOL- but I especially love the way how spray paints applied of stencils look like and how you can apply different colors in different areas.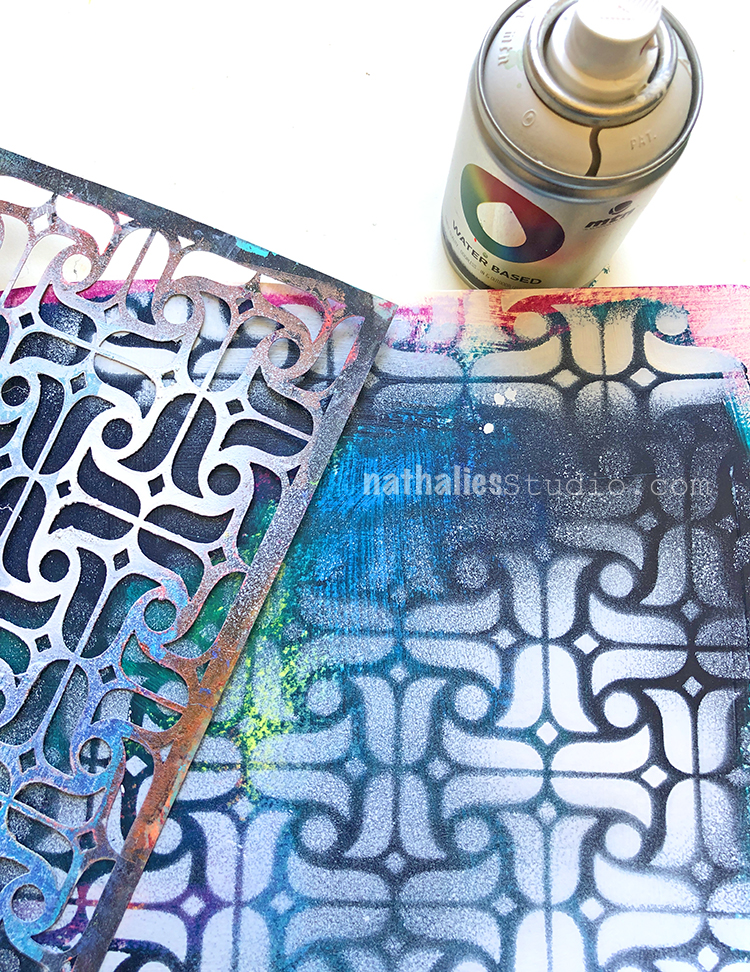 Since I spray a lot inside I mostly use low odor acrylic spray paints in a well-ventilated room. If I spray a lot I actually wear a mask. The trick is to hold the stencil nice and firmly down – sometimes I use different brush ends to add extra fingers and hold down my stencil and then spray evenly and not too close. Always start spraying off the page to make sure the cap is not clocked or weird things are happening.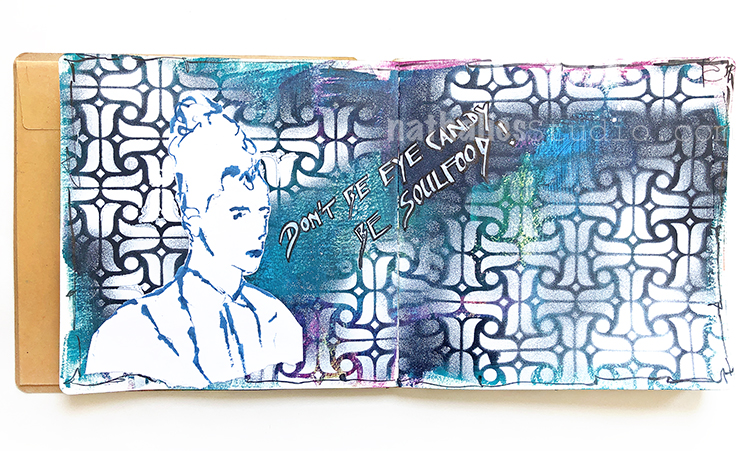 Here I used white with my Amsterdam Stencil on a background I had painted with acrylic paint- I love how the the white makes everything pop.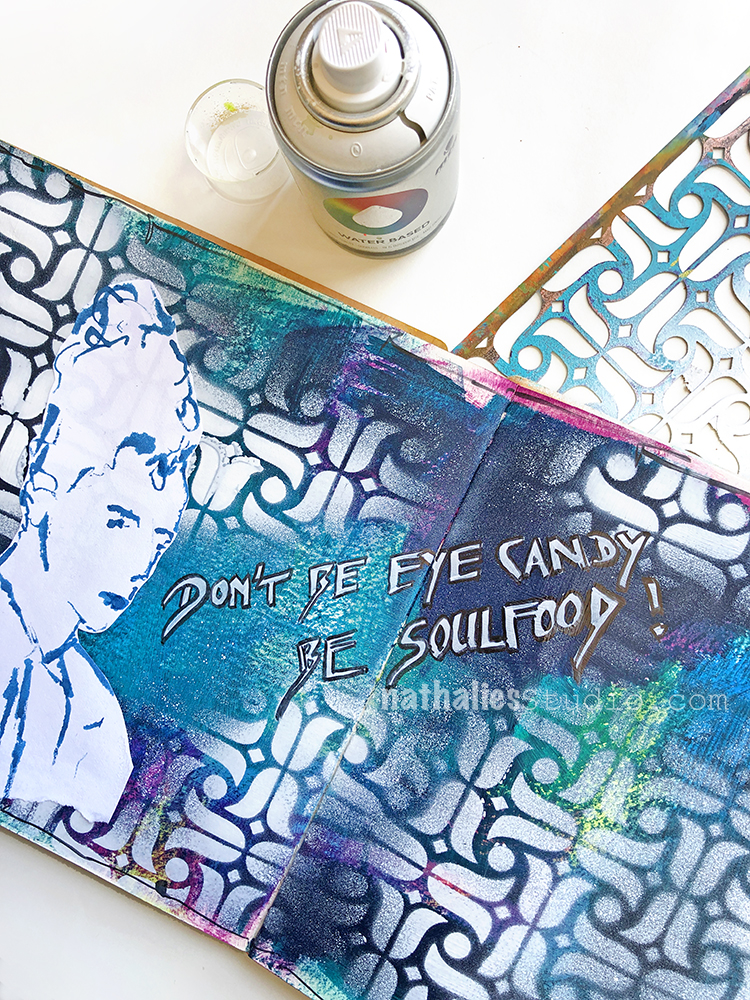 Here are some of the supplies that I used in these prompts: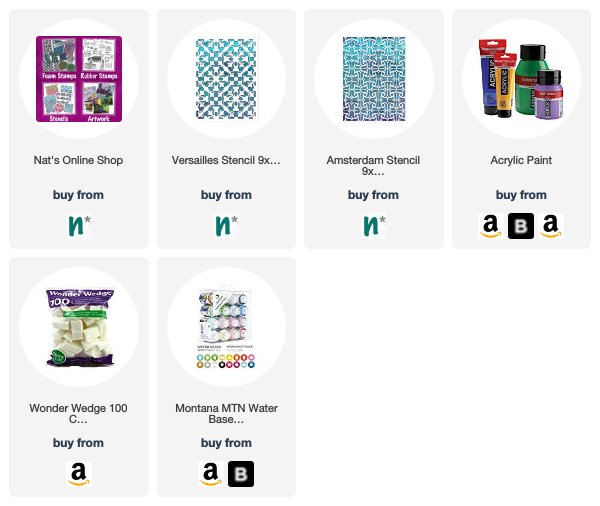 And here is the prompt list so you can play along too! Follow the daily prompts on Instagram and tag your creations with #stencilbop