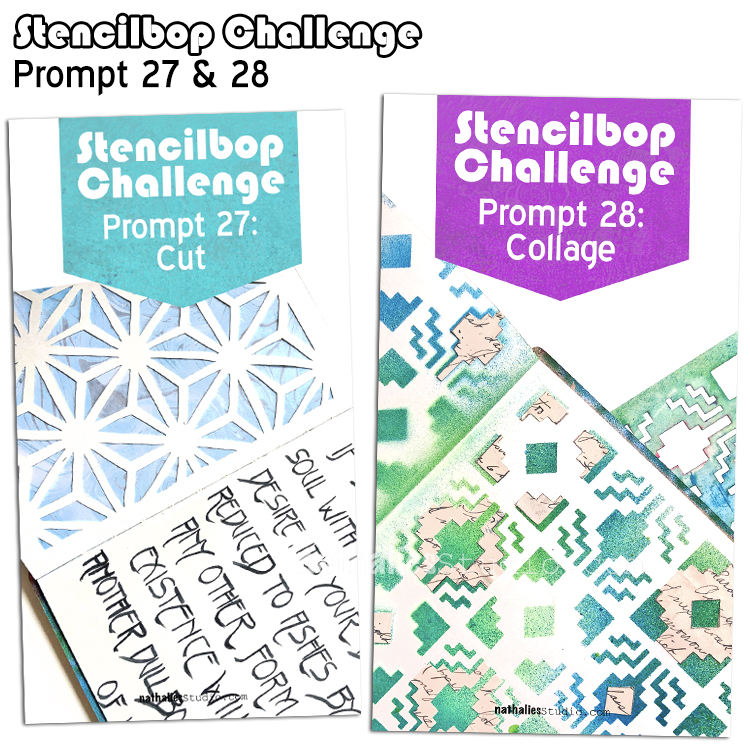 Here is your recap for Stencilbop prompts 27 and 28: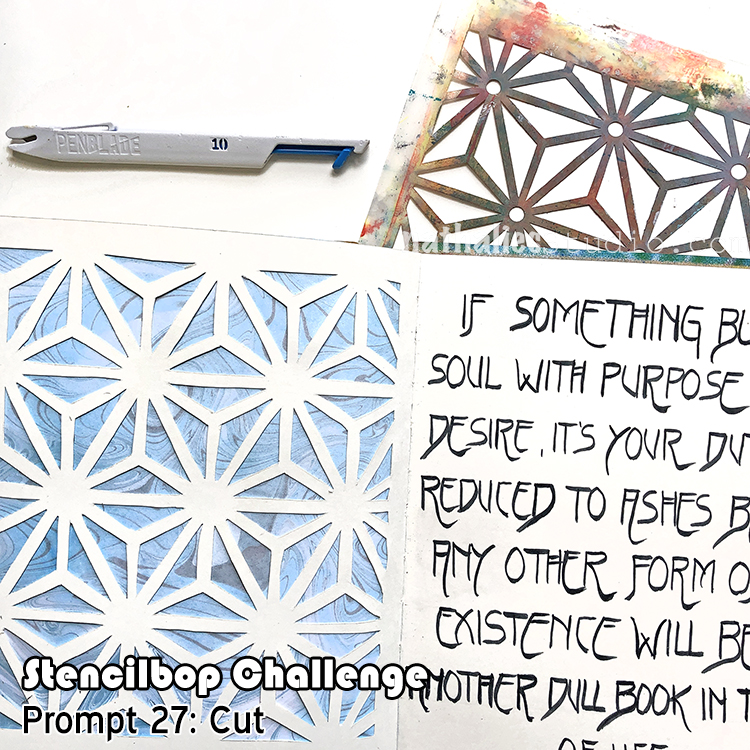 August 27 – Cut
It's so much fun to use Stencils as a cutting template in your art journal.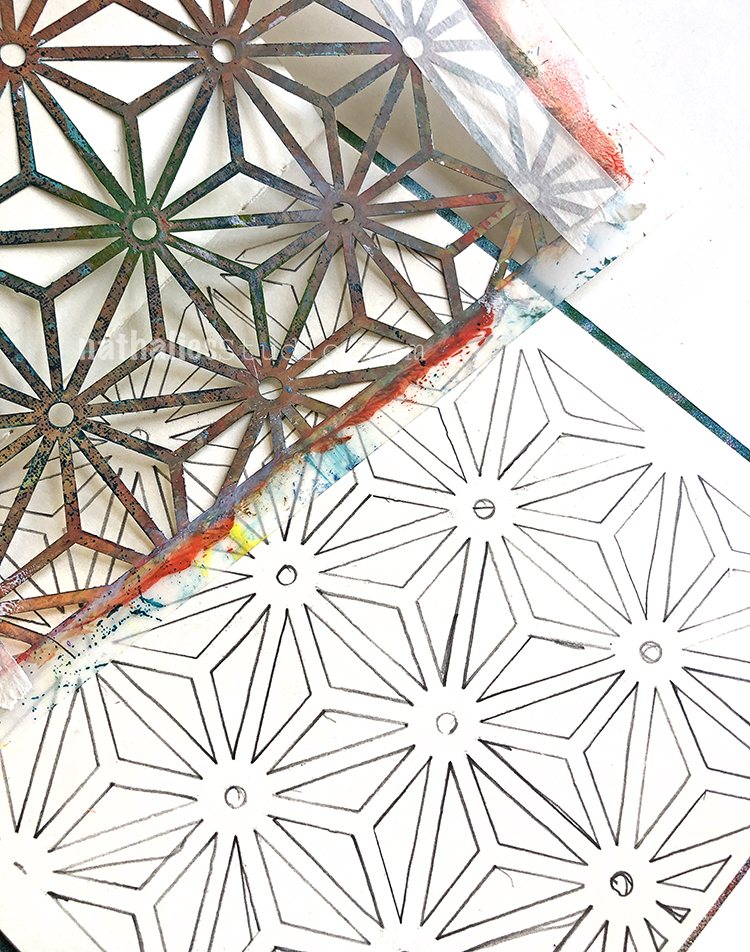 For this art journal spread I used my Star Struck Stencil and traced it into my journal.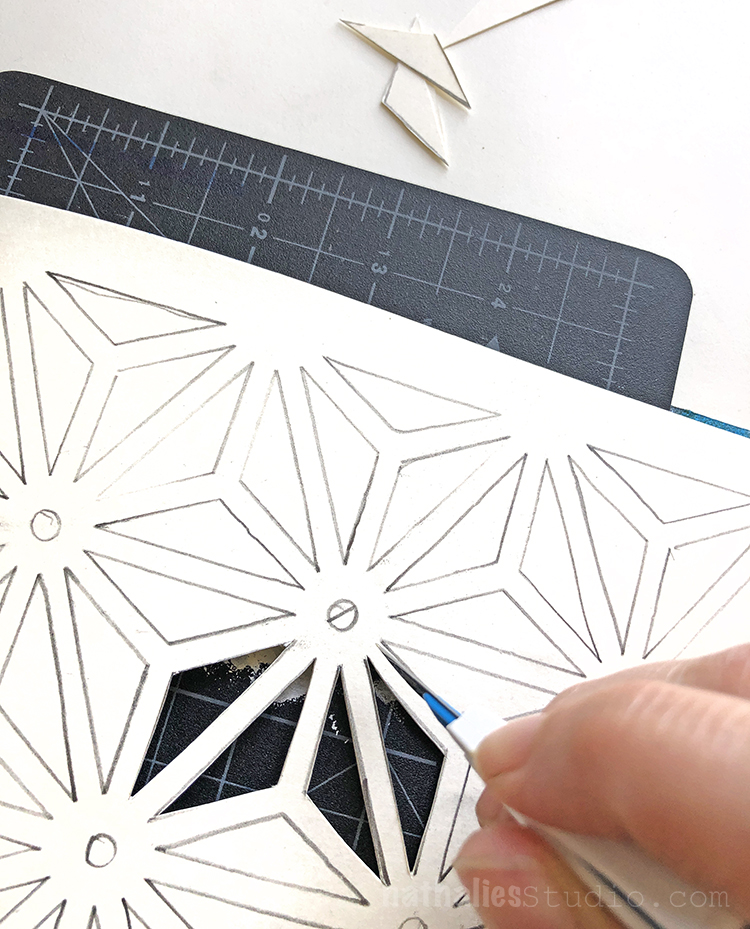 Then I cut the openings out of the paper with a craft knife…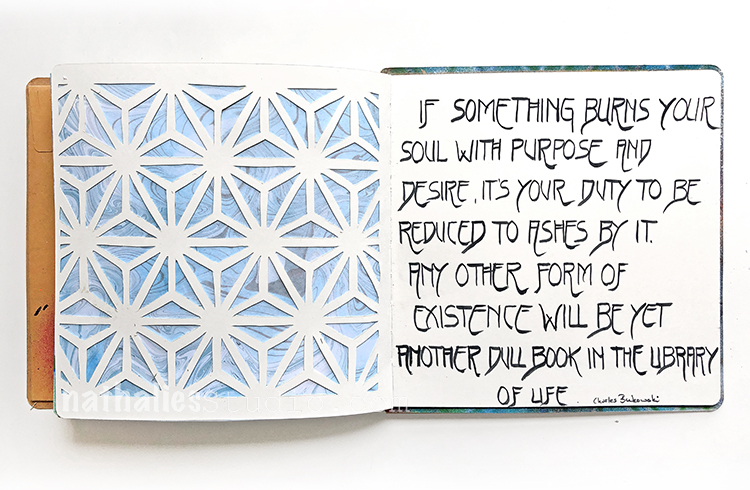 …and mounted one of the Suminagashi papers that I printed a while ago behind it.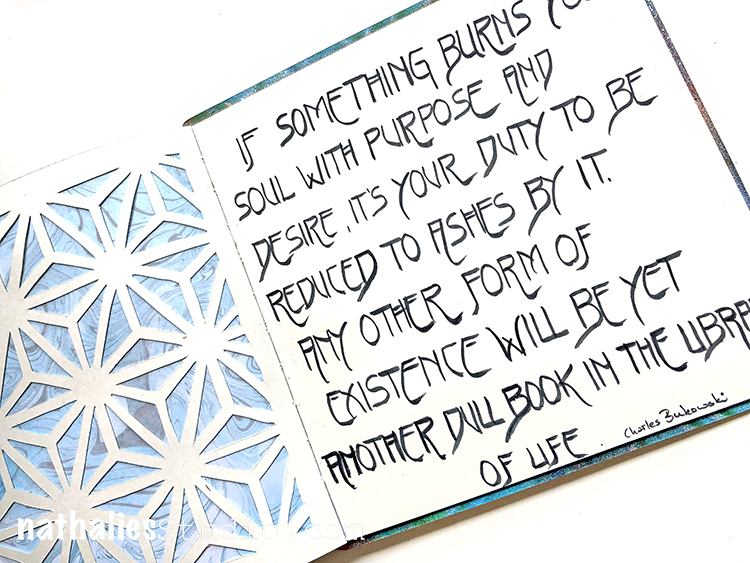 I really like the simple look of this.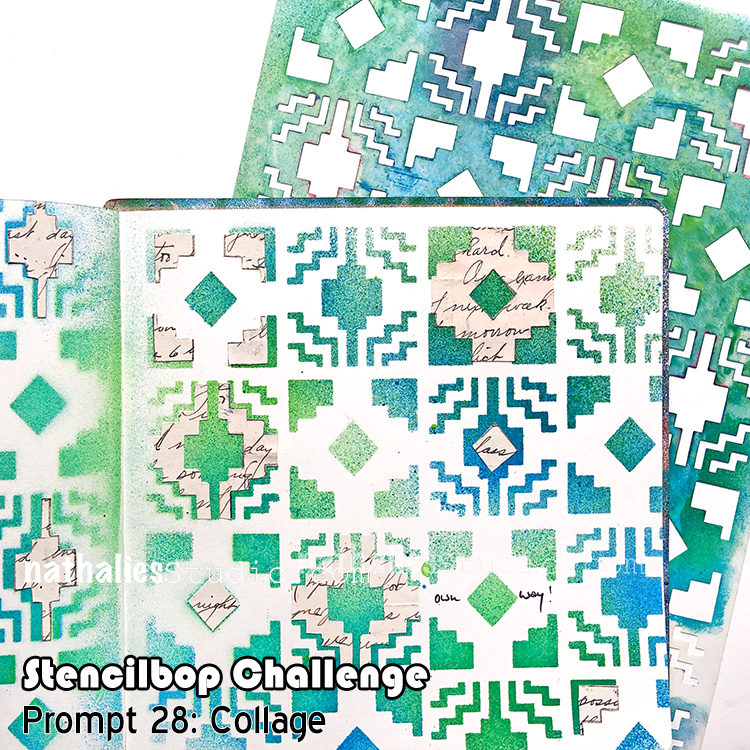 August 28 – Collage
Collage is such a classic artmaking technique. I wanted to combine it with the use of stencils.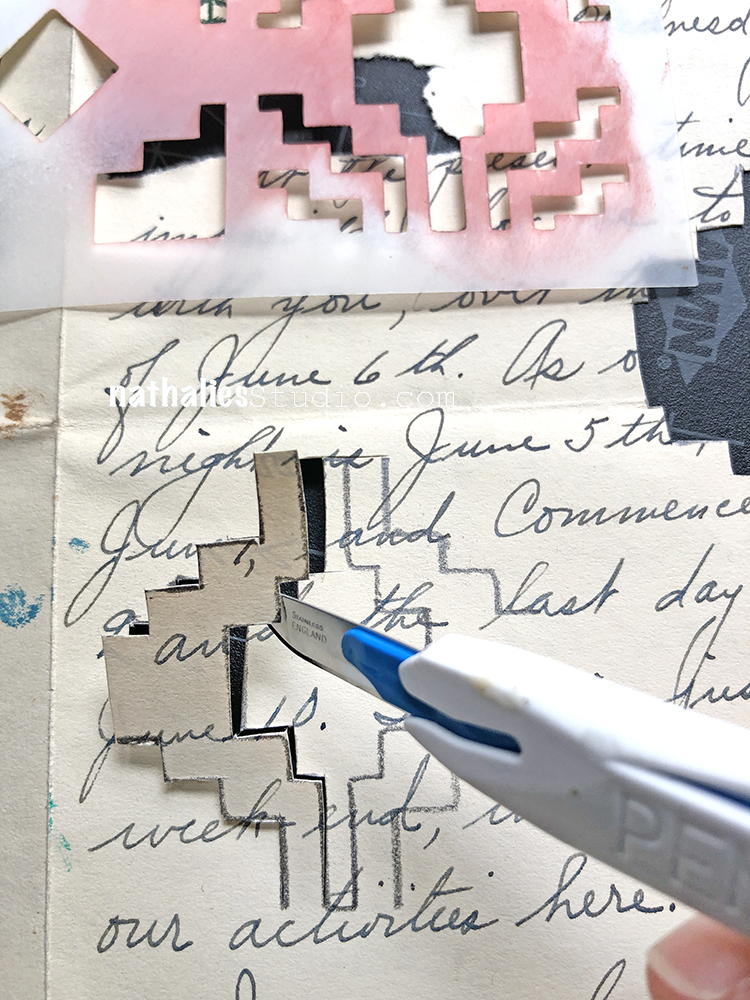 For this art journal spread I used some spraypaint through my Santa Fe stencil and then traced some of the elements of the stencil onto an old letter that I had found in an antique store.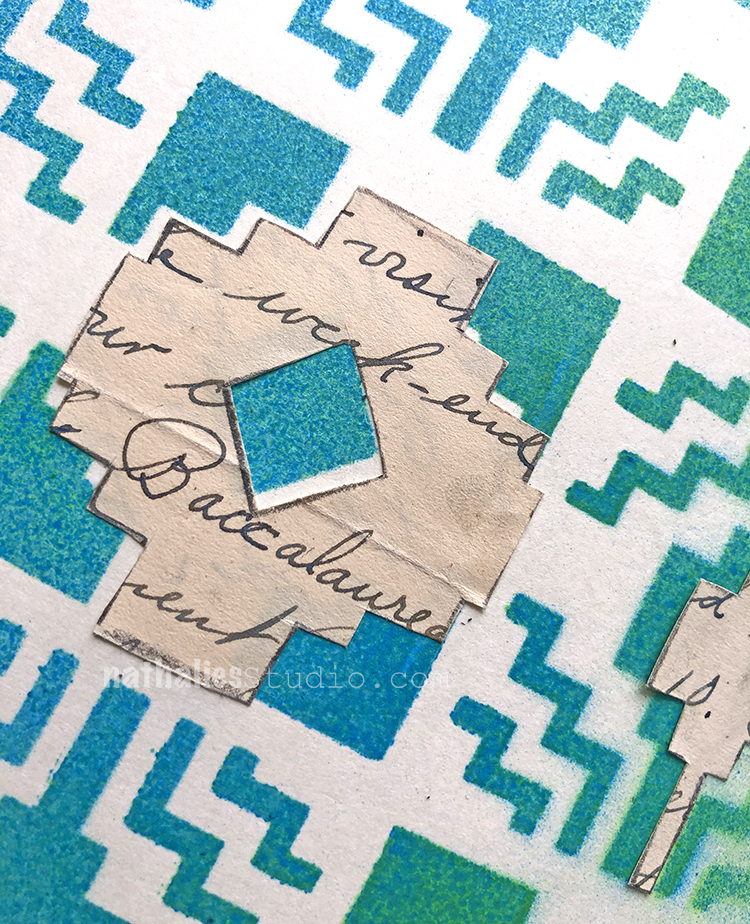 I cut the pattern elements out and applied them- sometimes offset with a glue stick to the spraypainted pattern.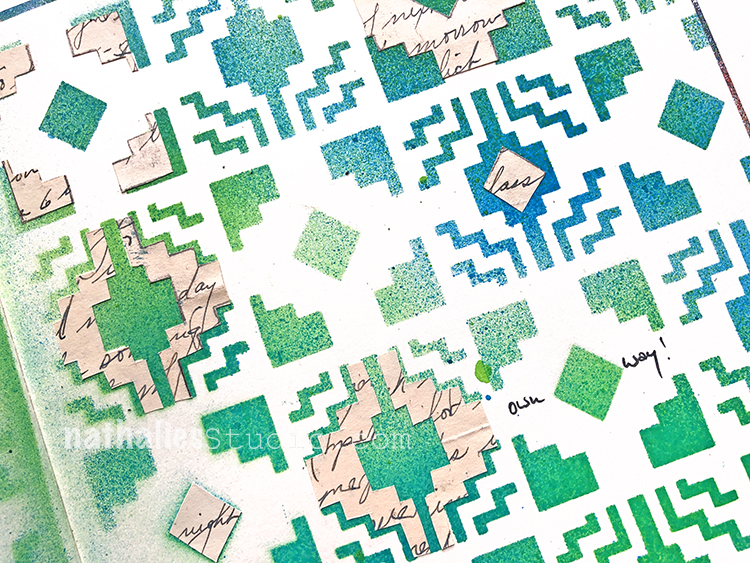 Another fun and easy way to use stencils.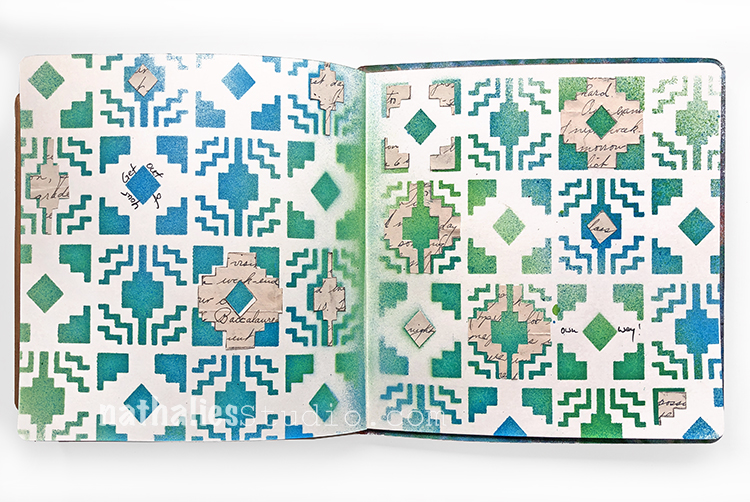 Here are some of the supplies I used for these prompts: