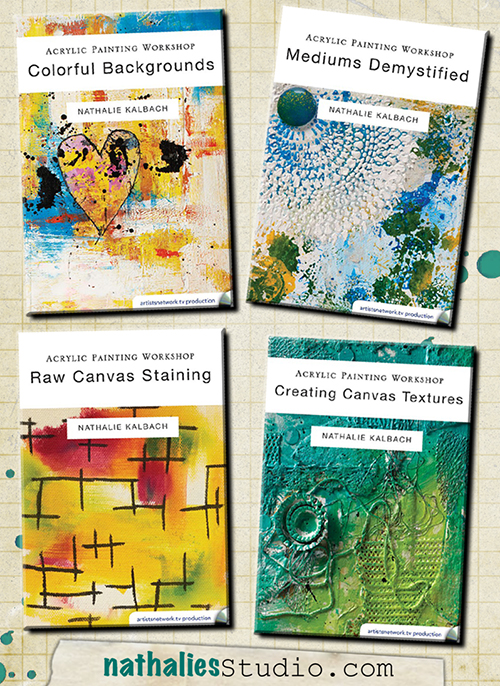 My new Acrylic Painting Workshop Videos: Colorful Backgrounds, Acrylics Demystified, Raw Canvas Staining and Creating Canvas Texture are out now and I am super excited. It was so  much fun to make them and I love how they came out. They are loaded with techniques, tips and fun things. Here is a preview for all four videos:
You can purchase the videos as DVD's but also download them. Here are the links:
Which one sounds the most interesting to you?
Have a wonderful day!