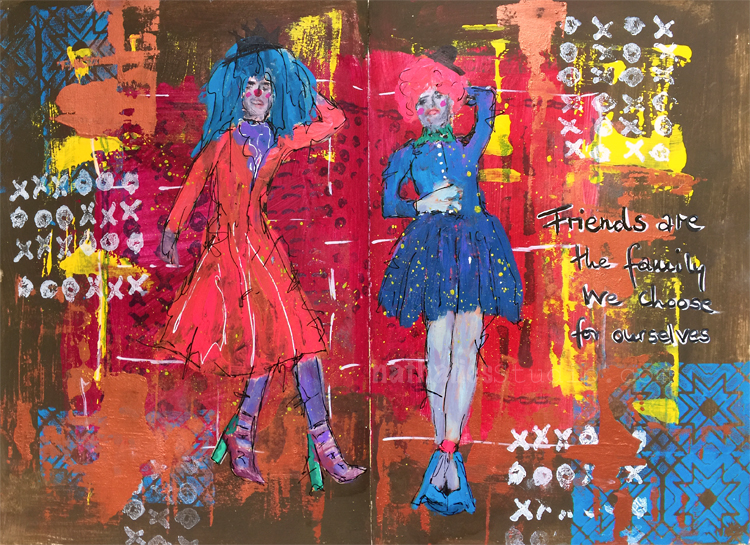 "Friends are the family we choose for ourselves" – I love this! I was just talking to a friend how amazing it is nowadays that distance is not the biggest obstacle in friendships anymore as there are so many ways to stay connected. I love when I get a text message out of nowhere from one of my friends in Germany with just a picture because something they saw made them think of me.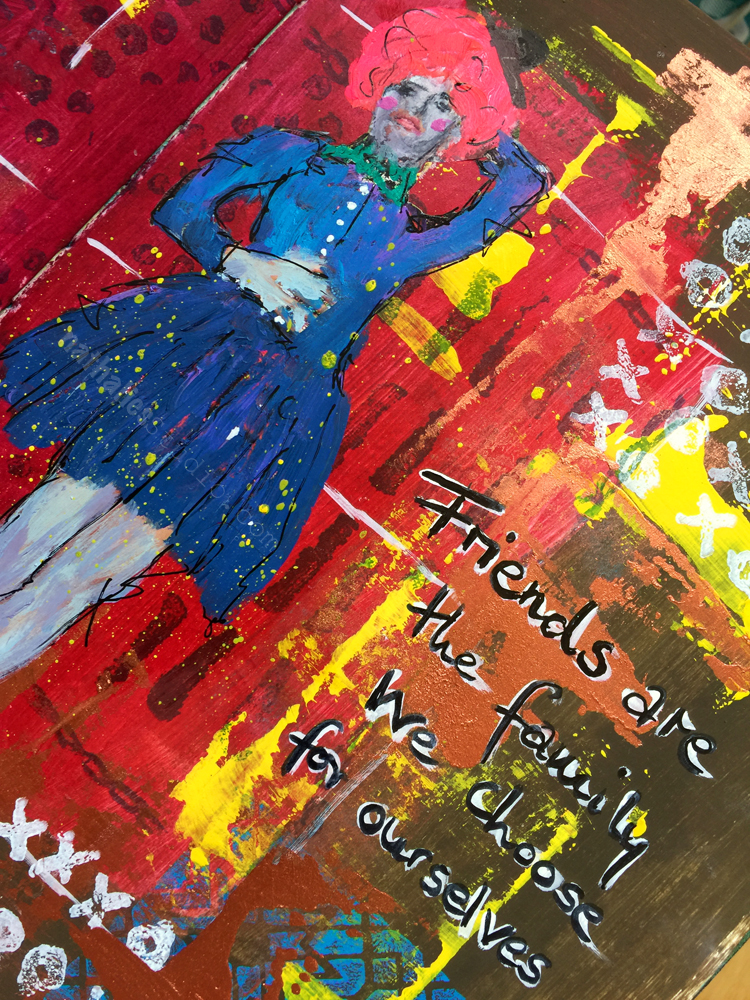 For this journal spread I used the acrylic paints I made in my workshop at Kremer Pigment- I am still so much in love with them especially the copper and the yellow. I used some blue paint with my Mini Toledo Foam Stamp – I love that stamp.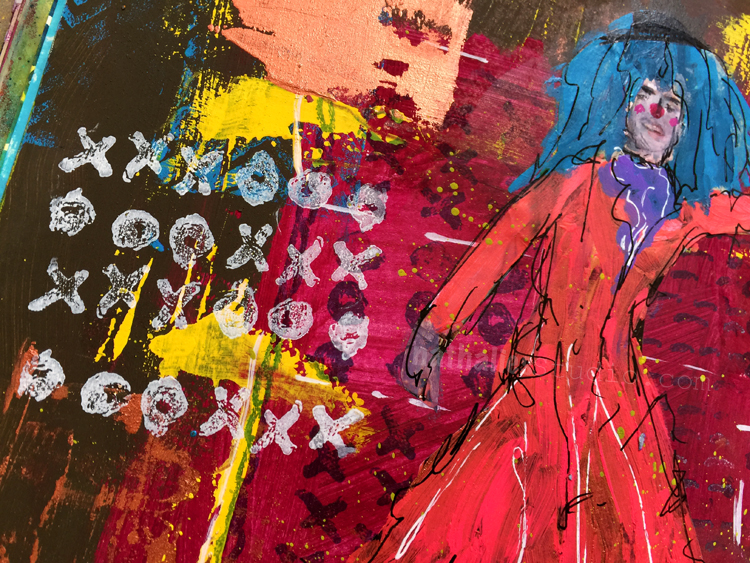 I stamped with the Embroidery Stamp Set  and a white pigment ink pad as well as with a darker archival ink pad -love how the textures pops off the page.
Hug a friend today – even if just virtually – will you? It will make their day – promised ;)
Here are some of the supplies I used for this spread