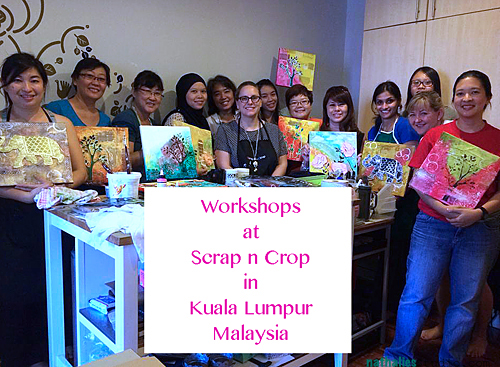 I had a wonderful time teaching at Scrap n Crop in Kuala Lumpur, Malaysia. I taught my Über*Media Acrylic Paint with loads of techniques around making your own background papers, as well as a Texture Season Canvas and a PanPastel Class. Here are some pictures of the class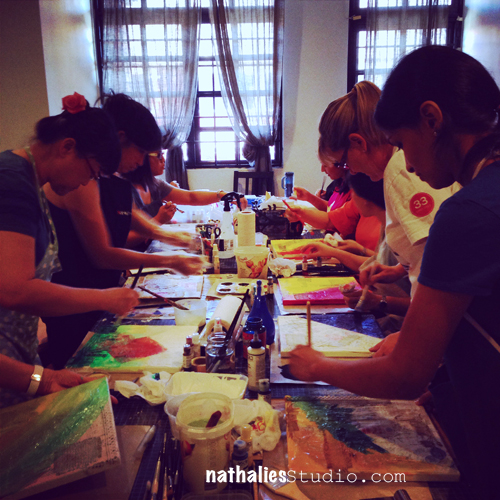 Scrap n Crop is an amazing store. A two story house filled to the brim with awesome products and a nice workshop room. It is massive. The coolest- not only awesome new product- but also older out of stock products that are still on high demand. If you wonder where all the cool Hambly Transparencies went…you can sniff those beautiful screenprinted beauties right there…and yes, some of them fell into my suitcase. With all the mixed media supplies and special treasures…makes your heart beat a bit faster!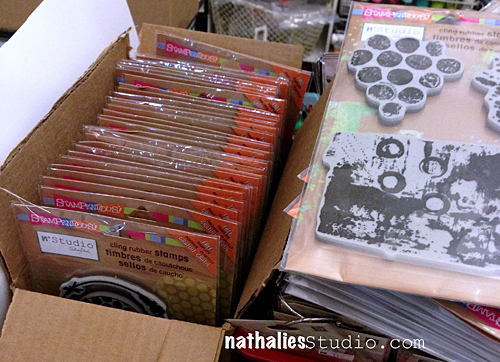 Of course seeing my Stampendous! signature Stamps and my StencilGirl Products Stencils in the store made my heart beat faster too. It is kind of unreal to see those things so far away from home – pretty pretty cool. And oh we used them all in the classes too.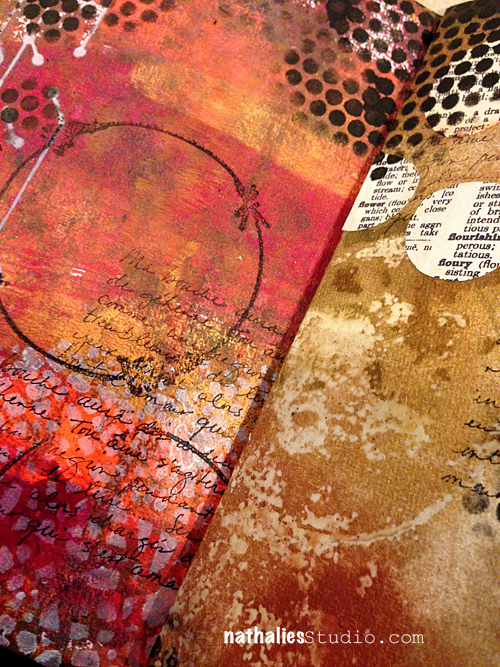 The first thing I learned myself on the first day was…you cannot talk to long when you have the acrylic paint laid out already. The paint dries so quick in this climate…unbelievable. Without a Slow Dri Medium it is really really hard to get anywhere. I have taught in pretty hot weather …unforgettable is Israel and Greece and one summer day in Spain makes me still faint, but boy this one beat it all. I had to change my teaching style instantly in order to make the demos work .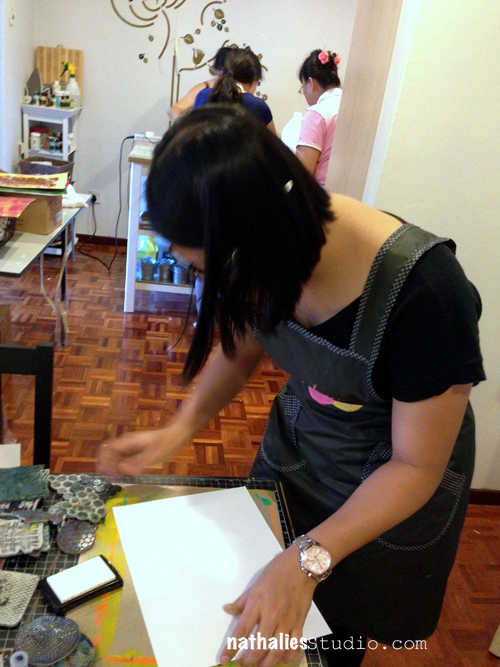 We created a lot of texture with my stamps, stencils and acrylic paint – and stacked loads of papers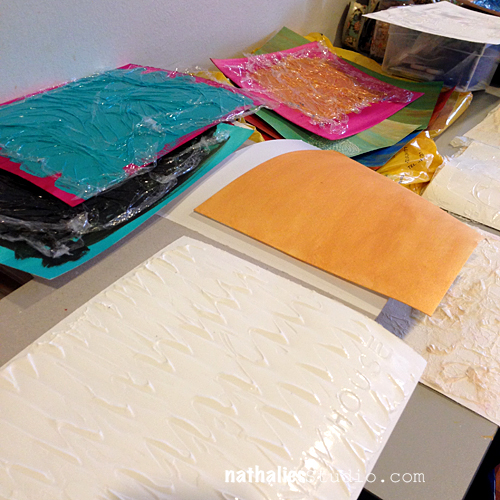 and I loved seeing the results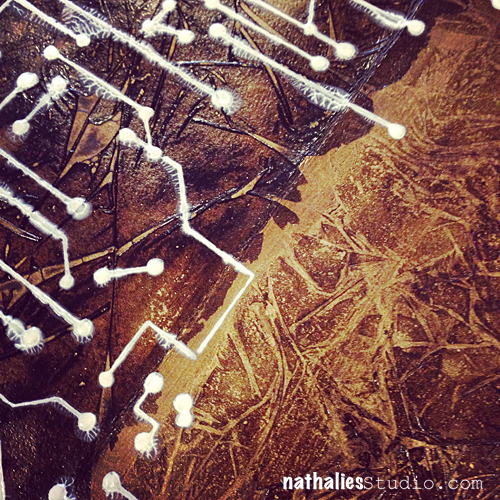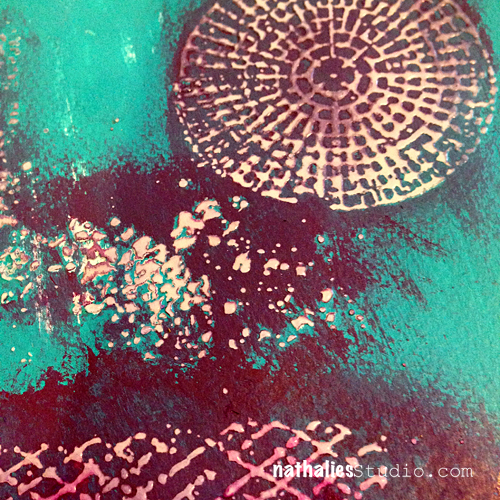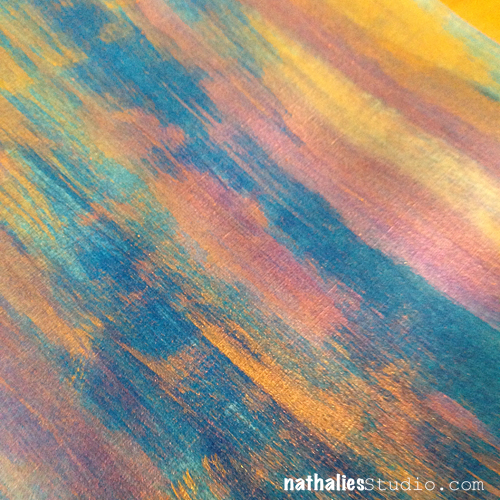 The girls were so talented and it was fun seeing them play with different acrylic media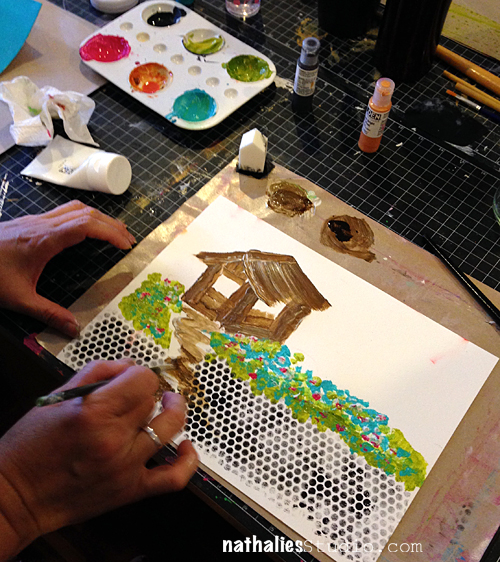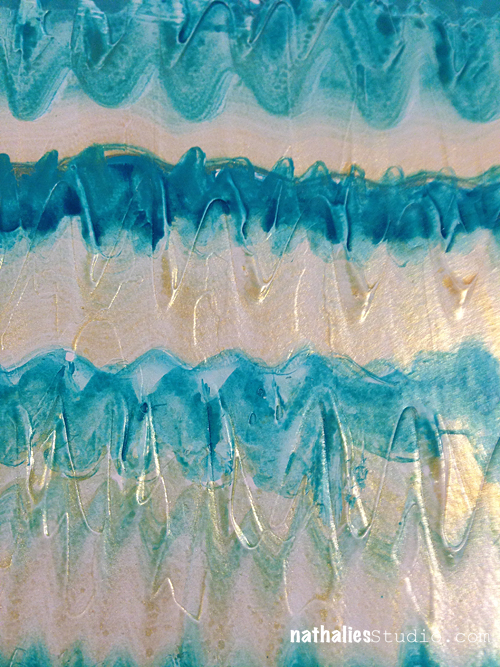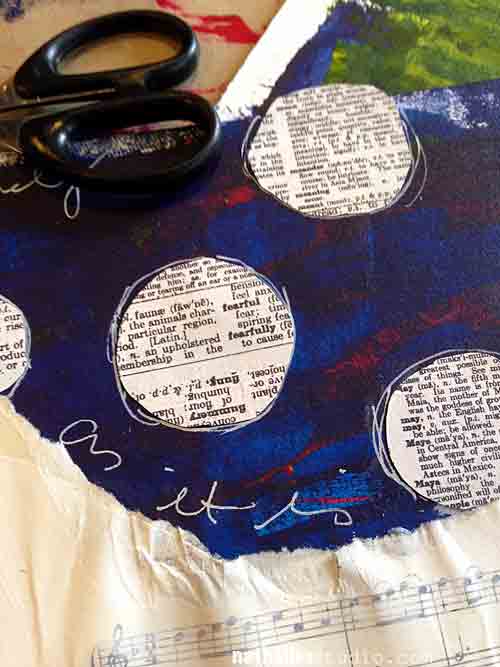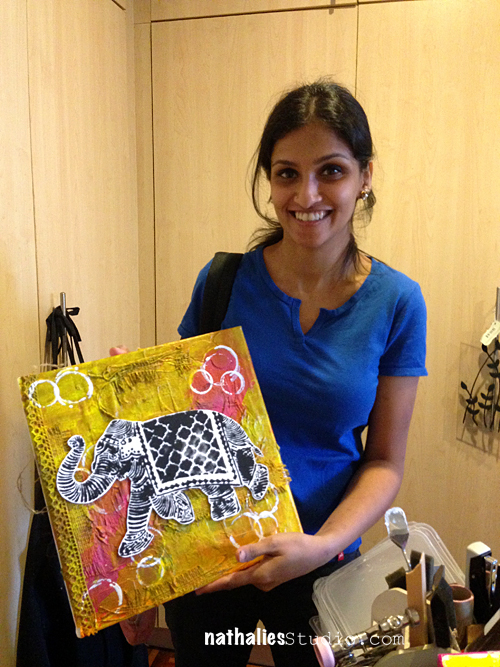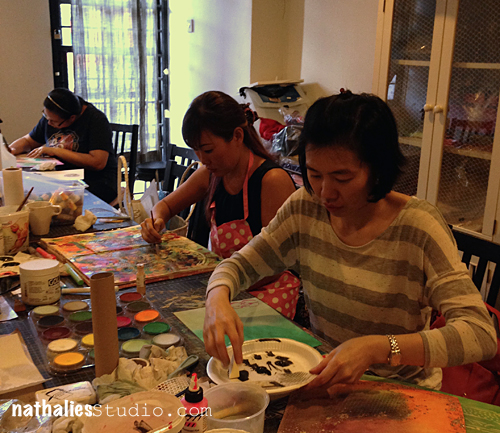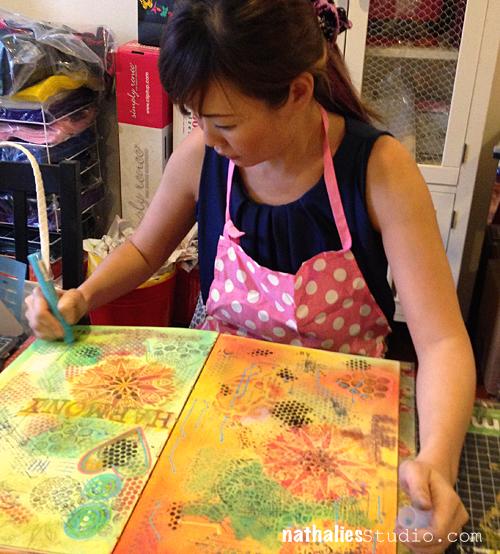 Of course we had to do a photo session the last evening.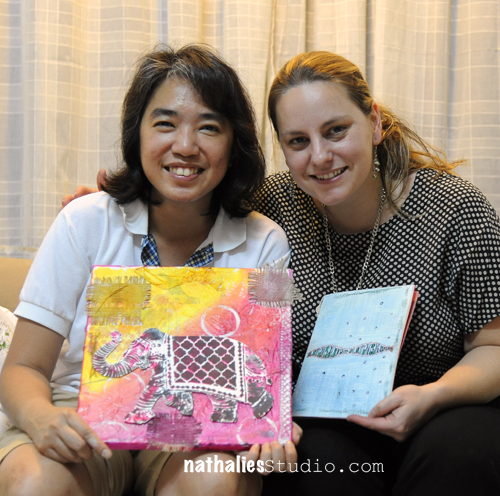 This photo of Val, Penny and me cracks me up…apparently Val too- LOL- she couldn't stop laughing.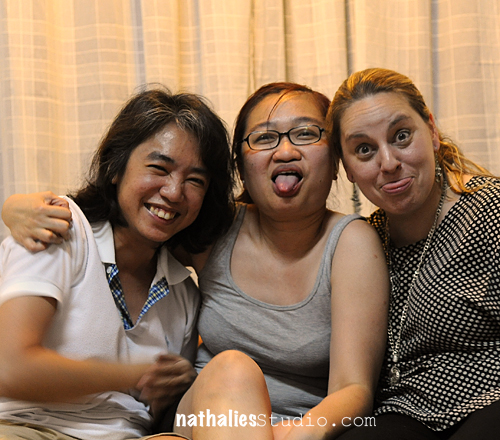 It was sad to say good bye but we were sent of with freshly home made waffles and a loaf of yummie bread to the airport in the crack of the dawn. Thank you to all my wonderful students- it was wonderful to meet you. A special shout out to Saza who had her contractions during my class but was going to finish the first class because she waited so long for it. But then she really had to go…Congratulations to her wonderful baby she gave birth to the next day! I for sure will never forget this ;)
Thank you again to Val and Penny for inviting me to Malaysia for this Mixed Media event- it was awesome! Loves!
And that is it…Asia…so what is next on my teaching agenda? You can check my in-person workshops out here.
Huge hugs and have a gorgeous day
Nat