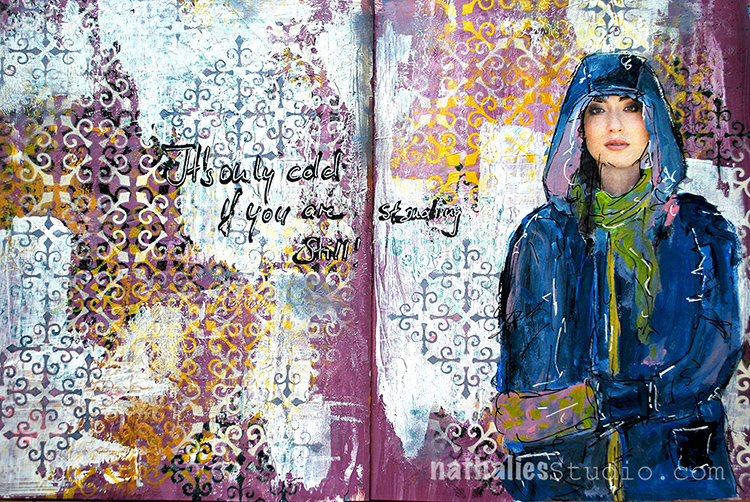 "It's only cold if you are standing still!" – Let's keep on moving :)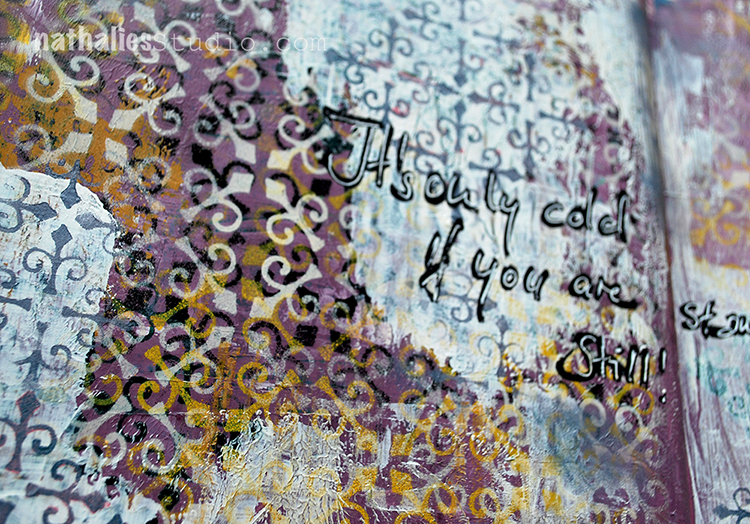 I painted the background with acrylic paint and then layered the New Orleans 9×12 Stencil onto it and moved it around using different colored spray paints. The New Orleans stencils were inspired by the beautiful wrought iron balconies, gates, and fences known as "Iron Lace" in and around the city of New Orleans. New Orleans was one of the cities I visited on my very first trip to the U.S. in 1994 – and I really have to go back – I loved it a lot.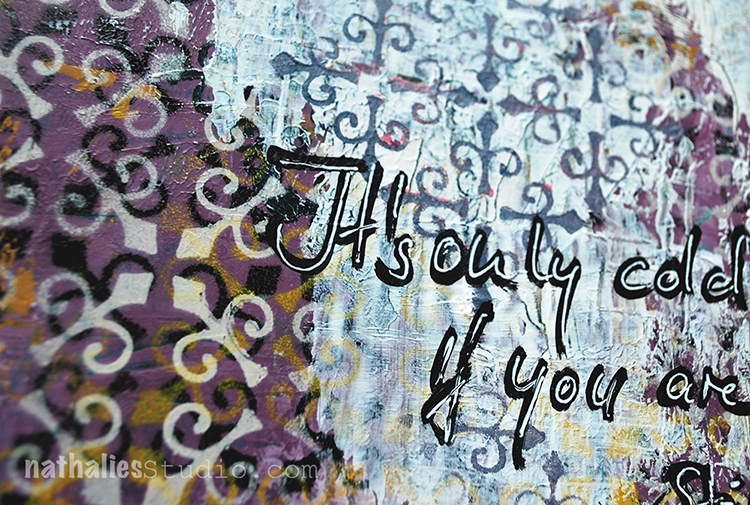 I pushed back the background by scraping some gesso using an old gift card over certain areas of the spread and stenciled over those gesso-ed areas using the New Orleans 4×4 Stencil.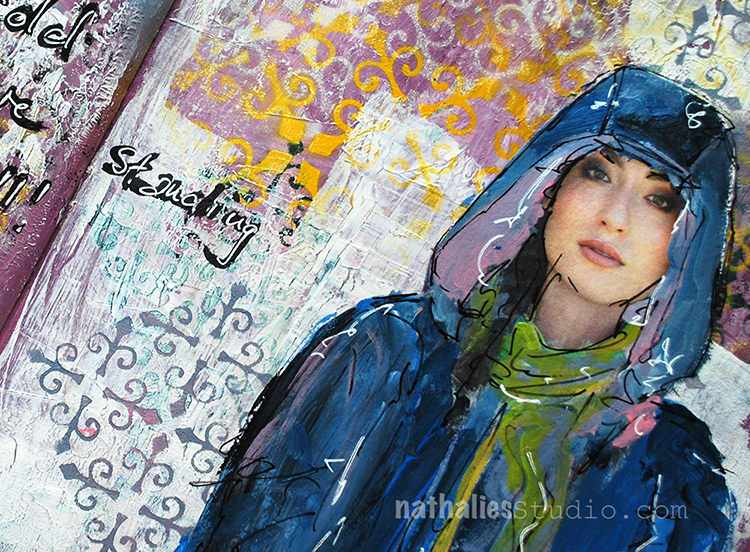 For the catalogue image that I pasted onto the spread I used markers and acrylic paints.
Which city have you been to once and really want to go back to?
Here are some of the supplies I used for the spread – some links are affiliate links

have a wonderful day!