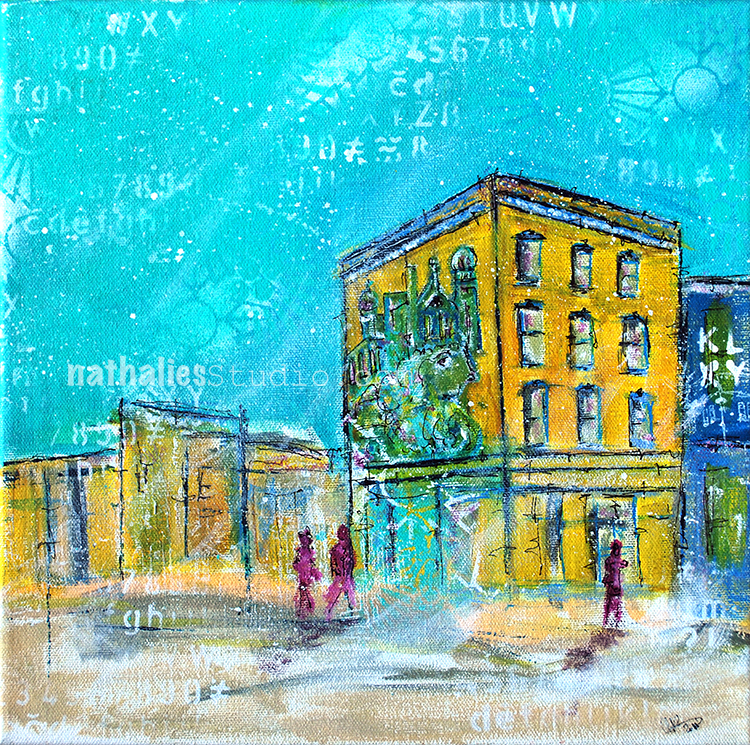 Close by my hood is an area  of Jersey City called "The Village". It used to be Jersey City's own Little Italy and it still has some old Italian Mom and Pop Stores and Restaurants.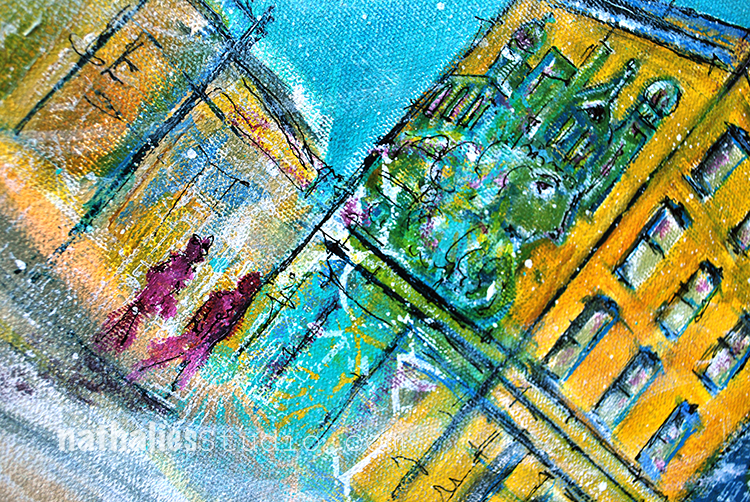 I love the mural by Beau Stanton on one of the Buildings which depicts some of the landmarks of Jersey City.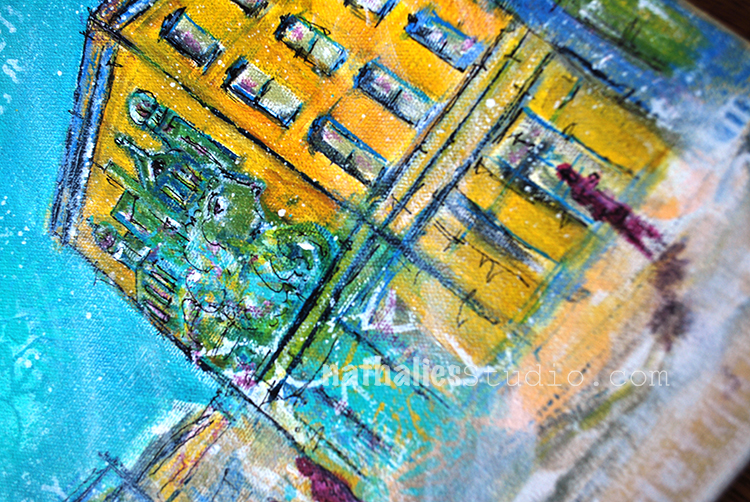 It is one of those weird things where a mural that is created with landmarks creates a landmark.
I am really into the colors I used this time – I already started another canvas with the same yellow gold sienna color for the background …let's see :)
You can find this painting for sale here in my shop.