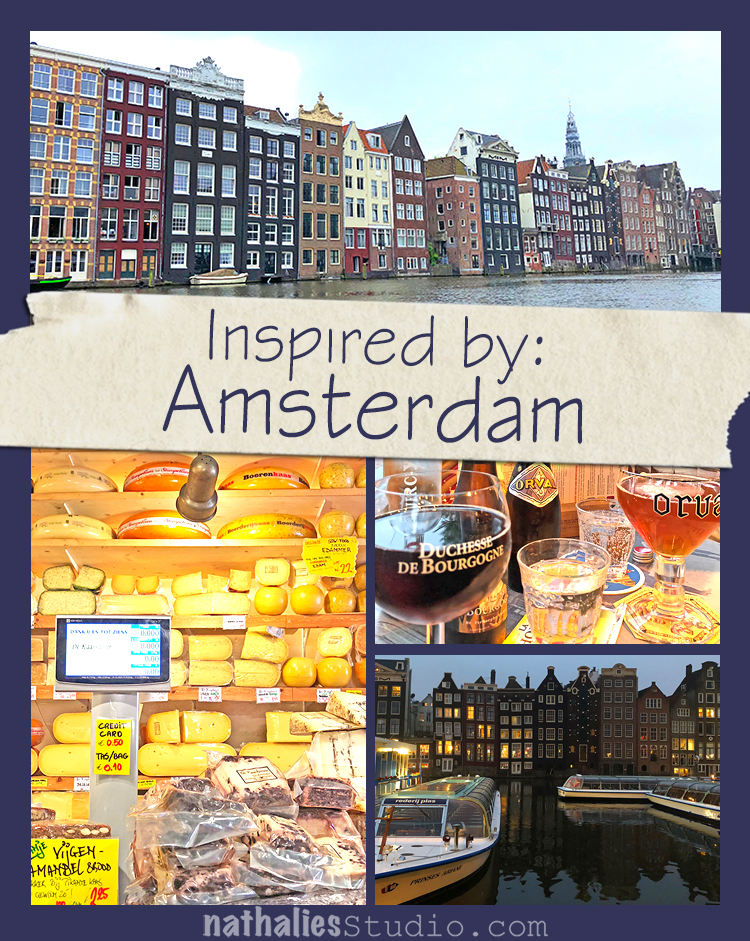 A couple weeks ago my husband and I spent a couple days in Amsterdam. Amsterdam will always hold a special place in my heart, because that is the city my husband and I actually got together :)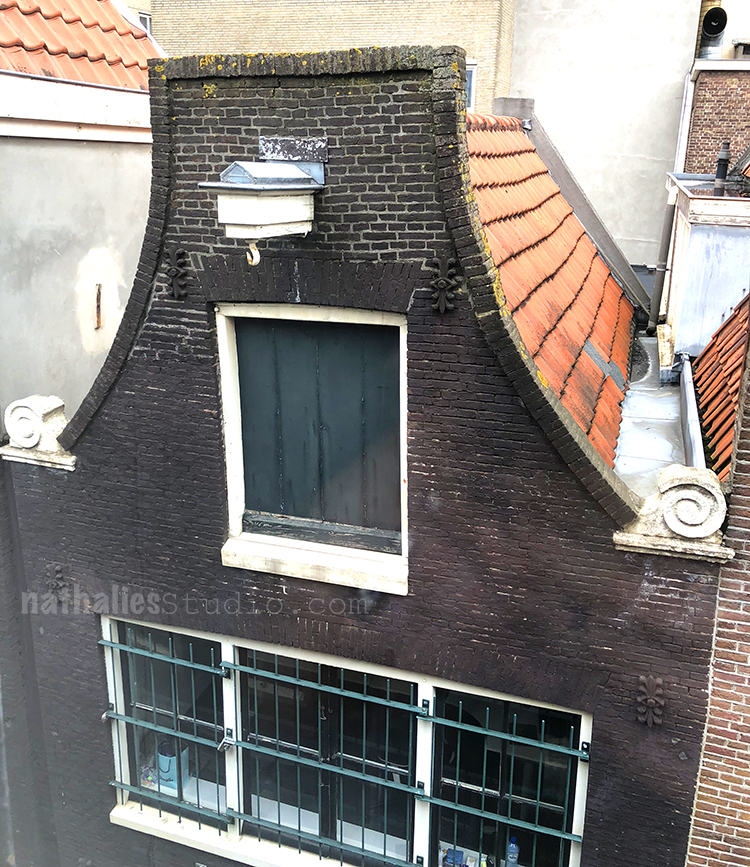 We stayed in an Airbnb apartment which was amazing and in a house from the 15hundreds – the top photo is the view out of the bedroom window – pretty cool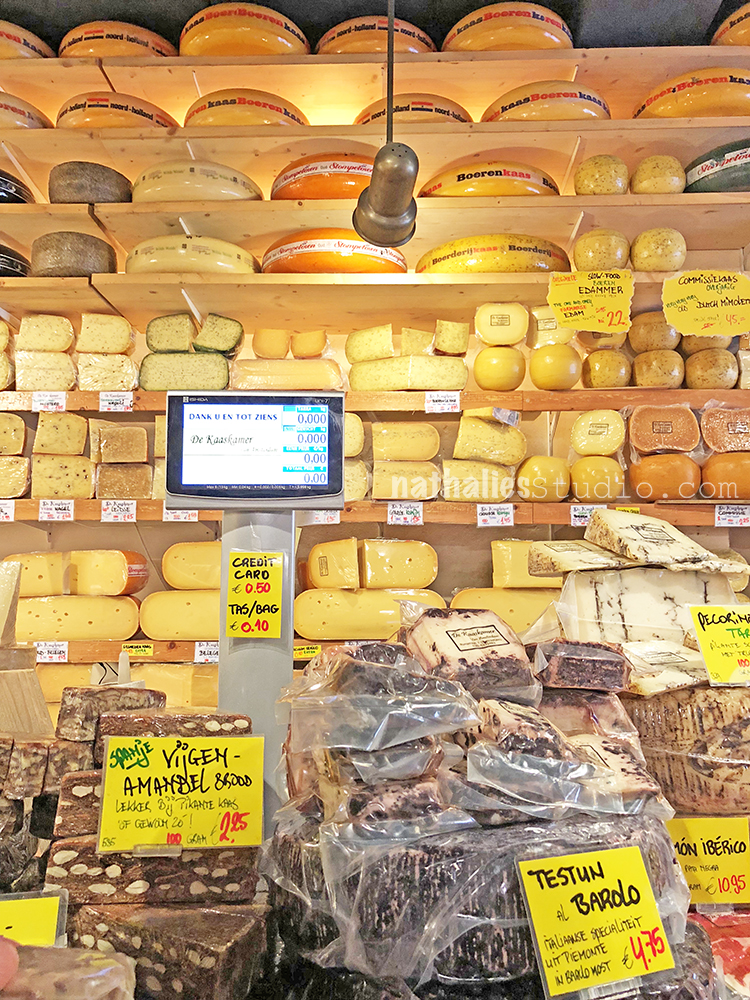 Of course we went straight to a cheese store ..well we had to do some grocery shopping and that includes getting good cheese …Oh man, heaven!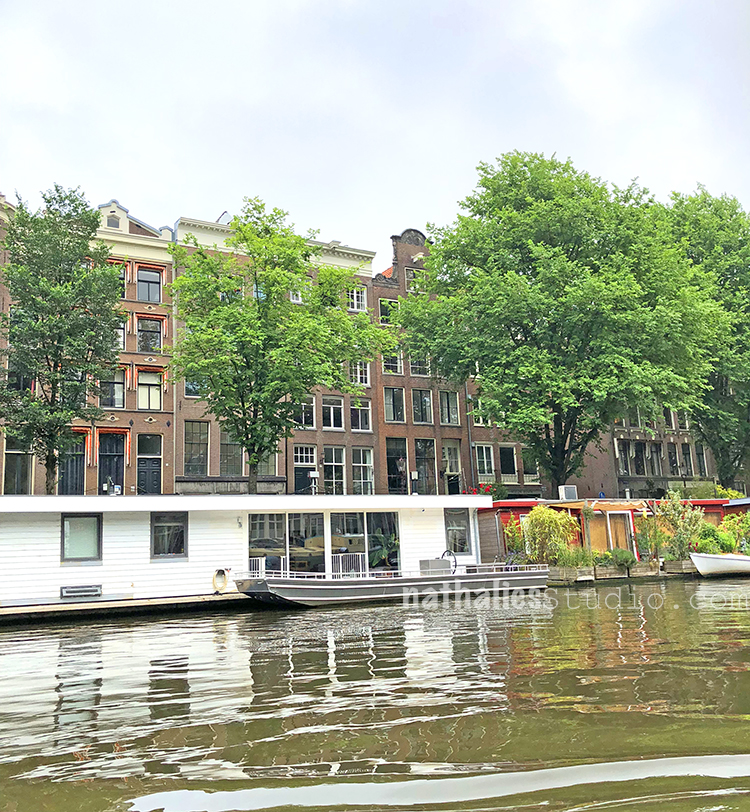 We also took a little Canal tour – for the hundreds time- but it never gets old. Look at those pretty houseboats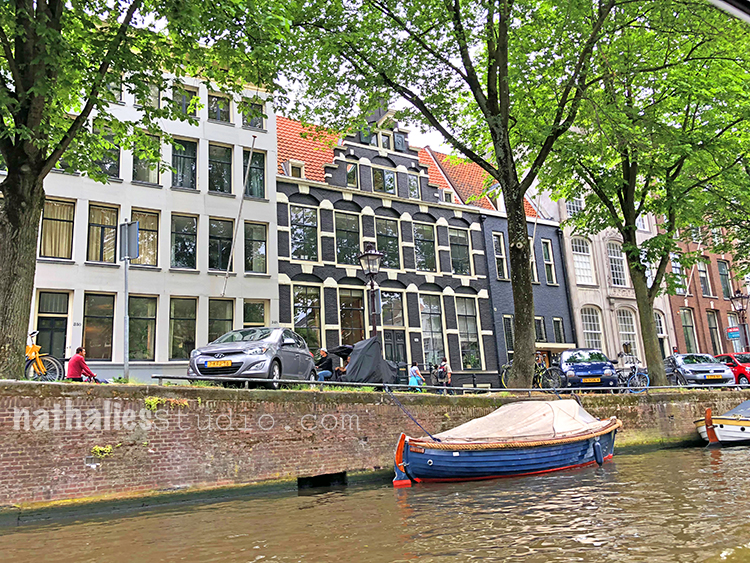 and houses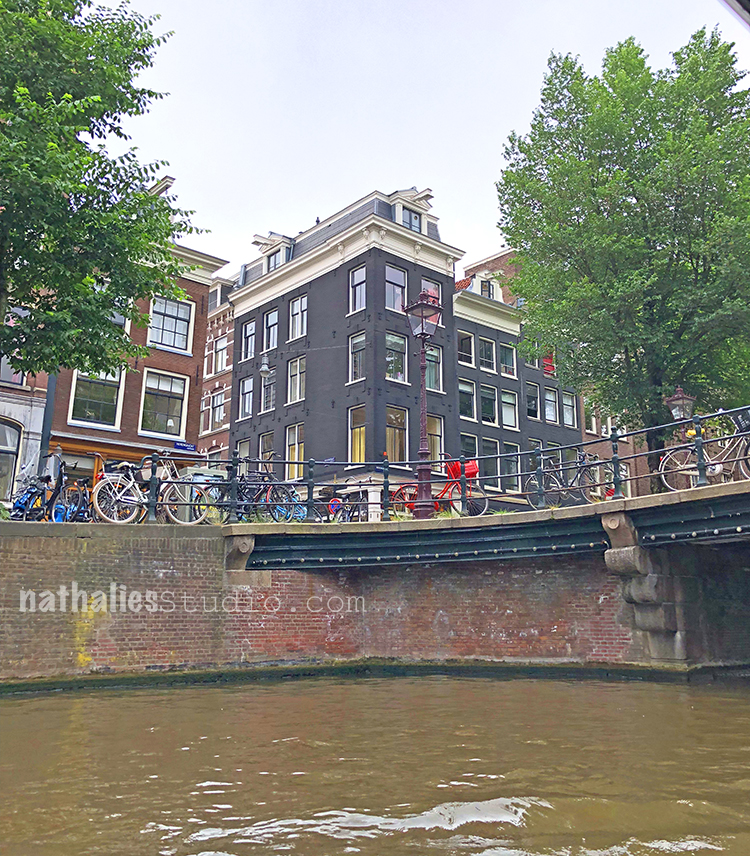 and bridge corners
and did I say houses?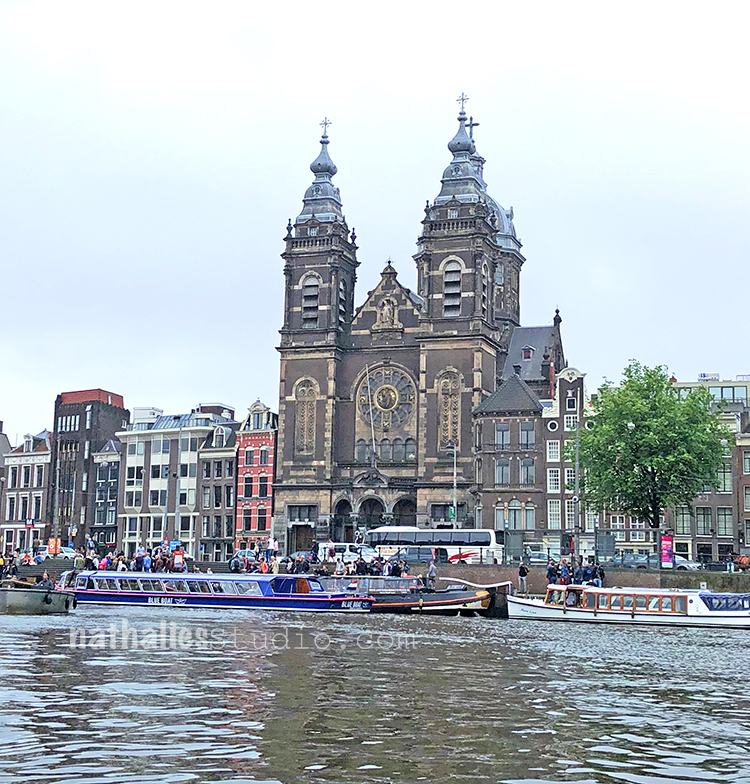 It was a bit of a gloomy day but still nice enough for the tour
I already started painting some of the views – just so beautiful!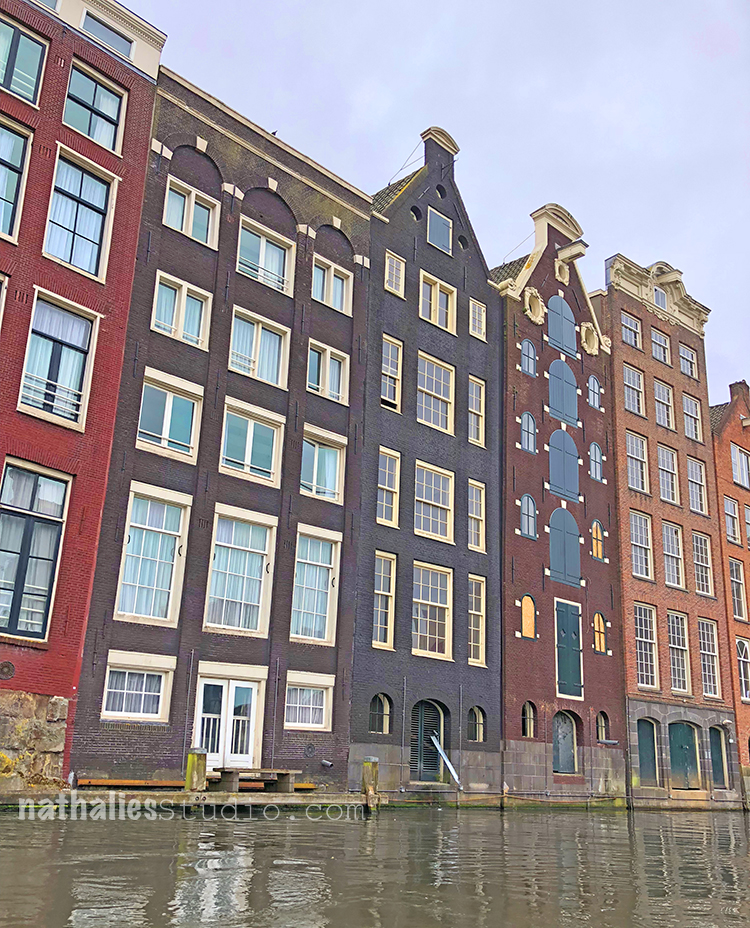 We also walked a lot and that requires some refreshment and people watching at one of our favorite bars for that .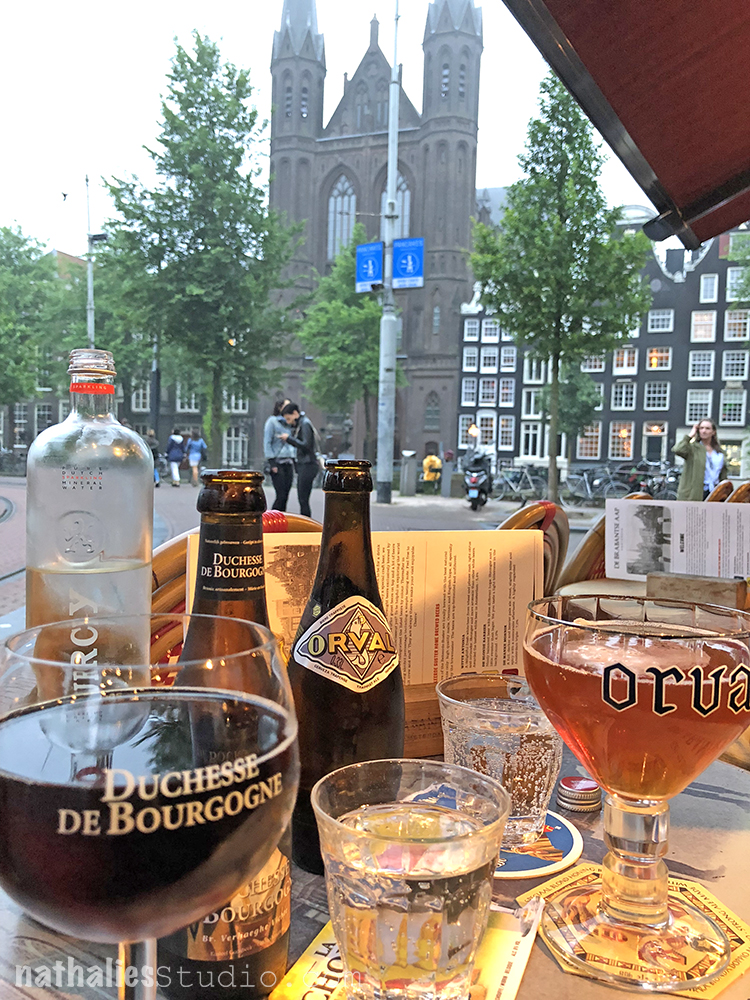 And everything looks even prettier when it gets dark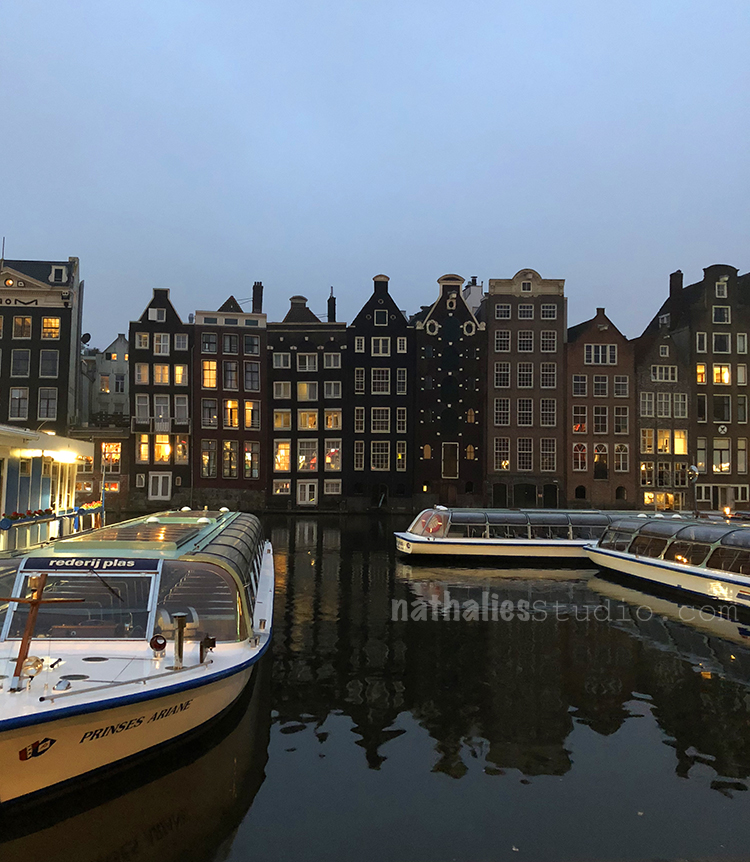 I fell in Love with the houses below while waiting for the tram close to the Rijksmuseum.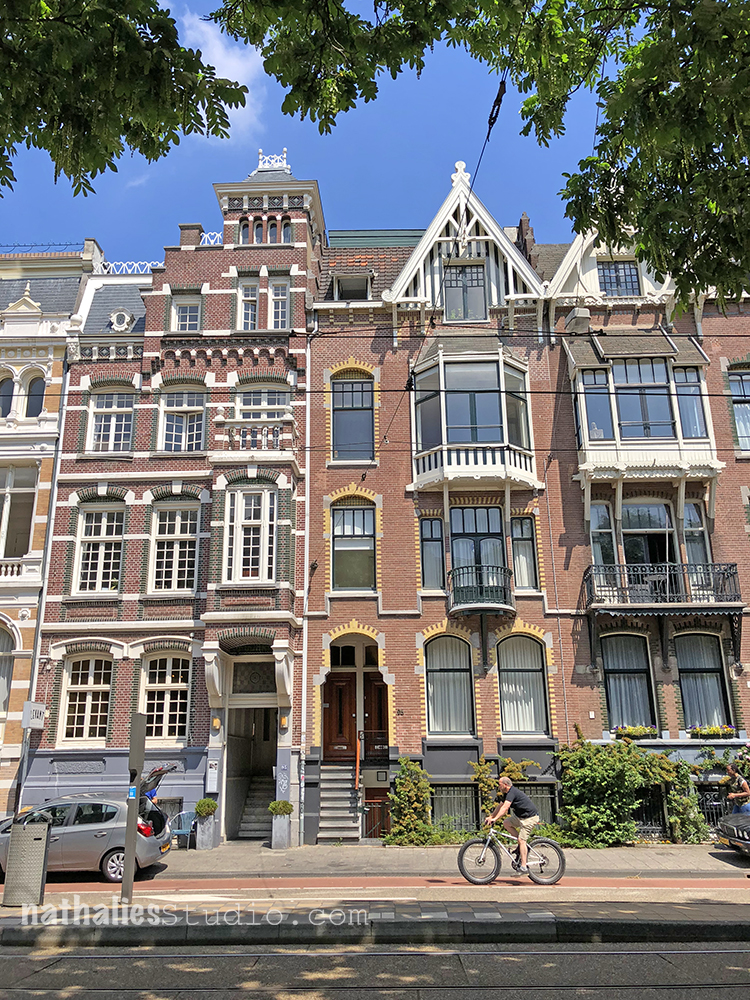 All the details- swoon.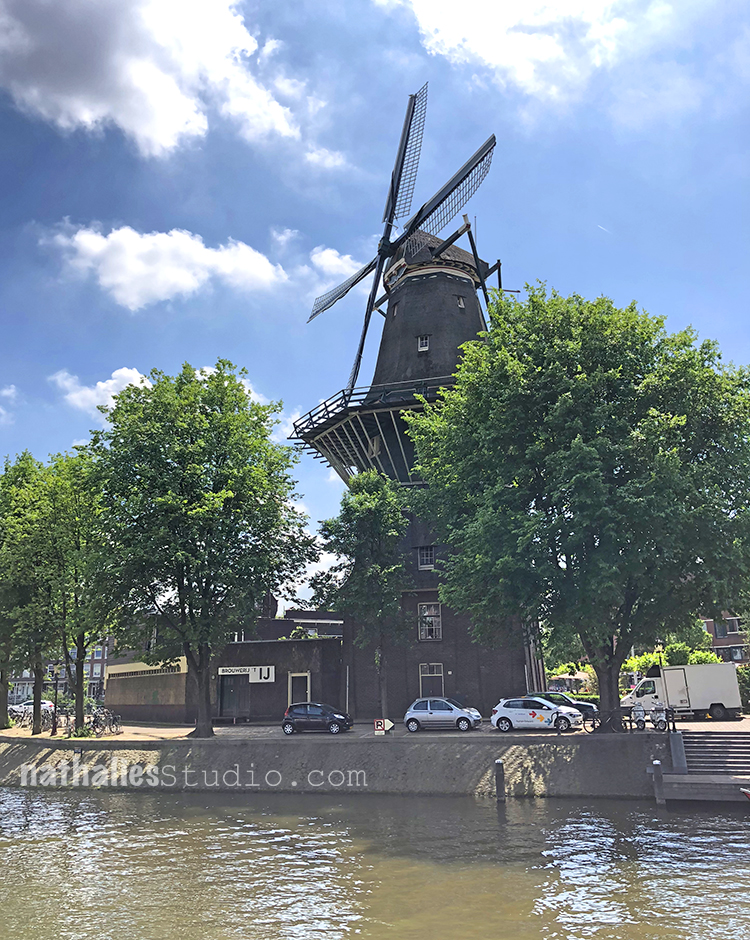 And we went back to the one windmill in Amsterdam – which houses the Brewery I'TIJ' which we have been visiting for 20 years and has changed and hasn't :)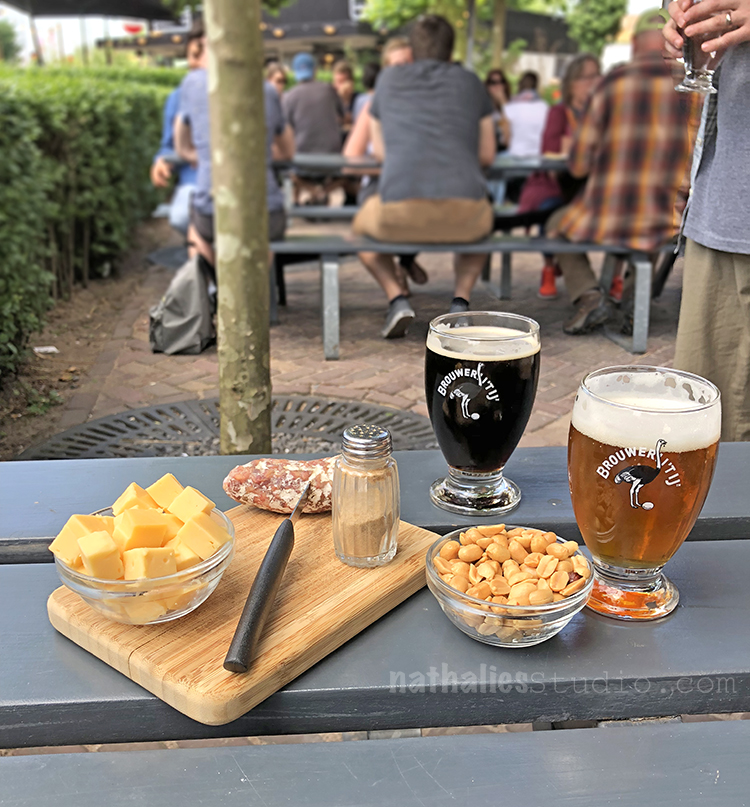 we spent a lovely afternoon there with drinks, cheese with celery salt etc. and some friends. It was a really good short trip. I do miss the possibility of going to a different country by train or plane in just a couple hours, so I am glad we were able to sneak this little trip in when taking care of some matters in Germany :)