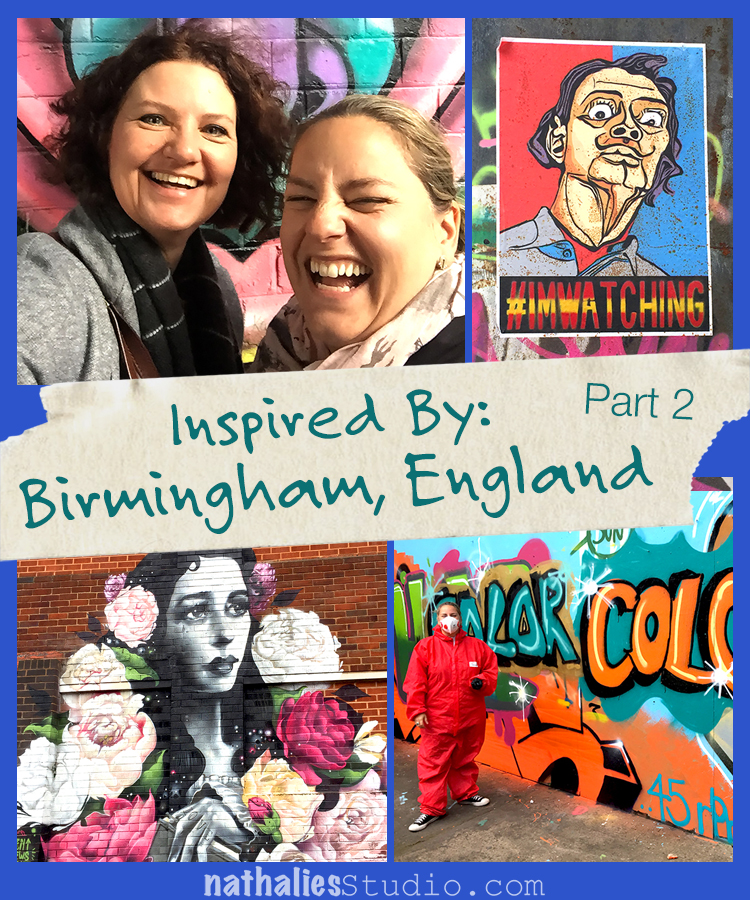 Now- are you ready for my favorite part of the trip with Birgit Koopsen to Birmingham? Well ….lemme show you :)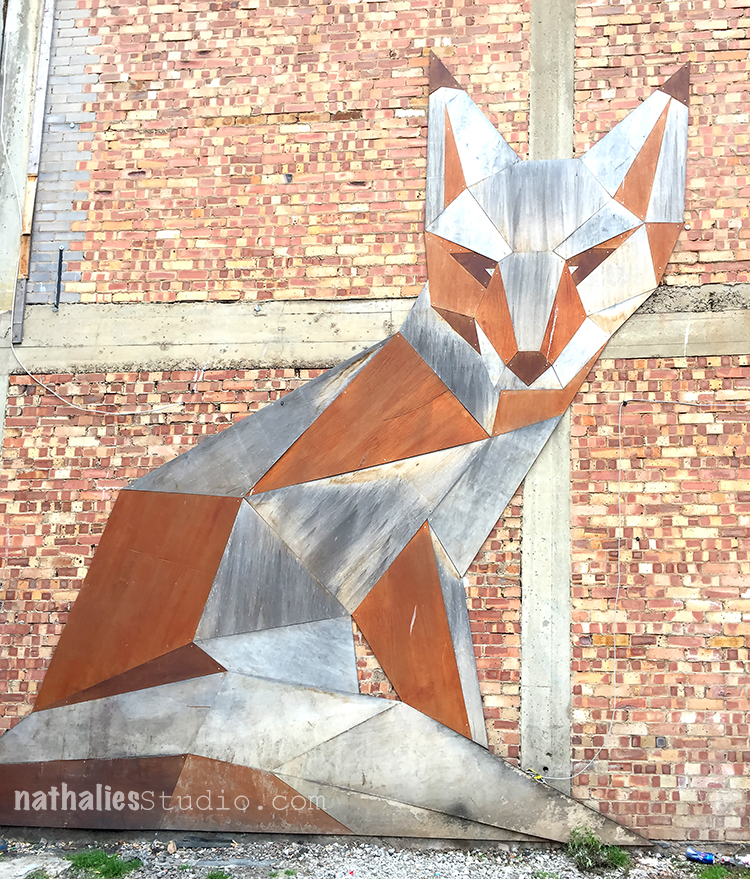 this awesome fox put together with different parts of plywood was around the corner of our AirBnB. We went one of the two days we spent in Birmingham to explore the neighborhood of Digbeth, which we had heard was fun.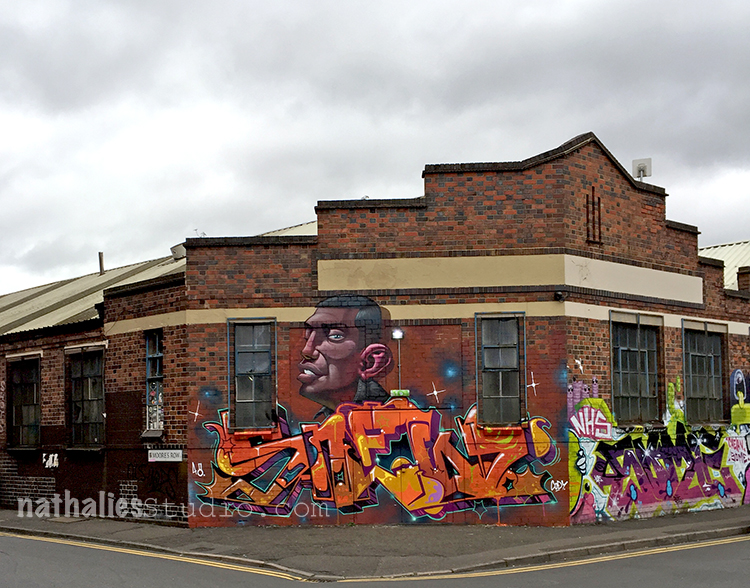 We entered Streetart and Graffiti Heaven – we couldn't believe the many many awesome and different inspiring walls !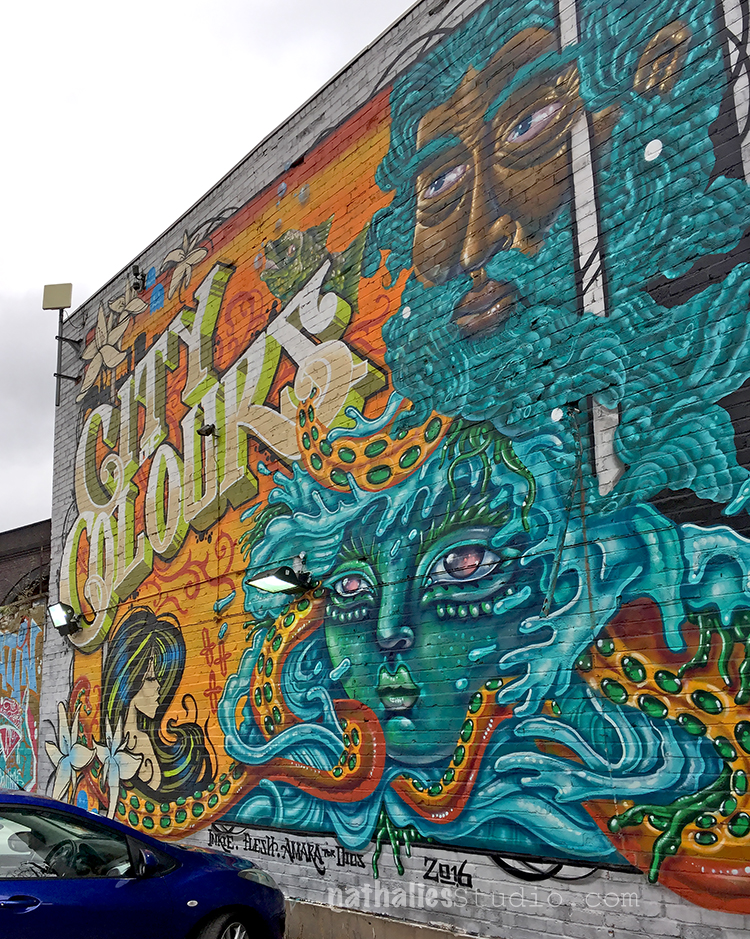 Loving the colors here and the lettering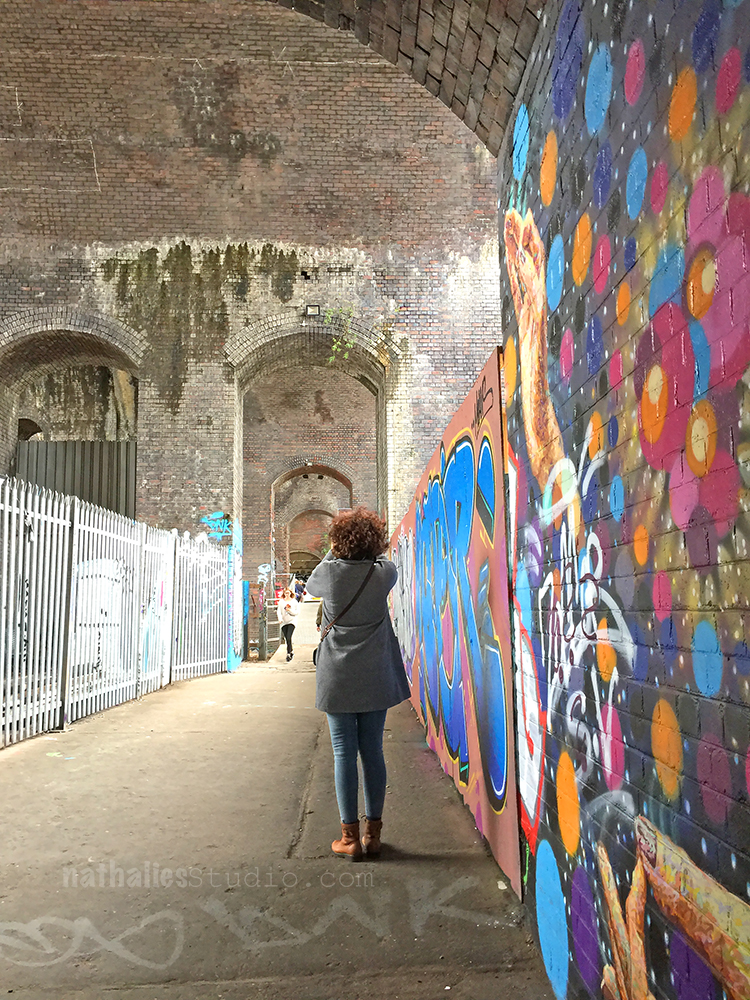 Look at Birgit going :)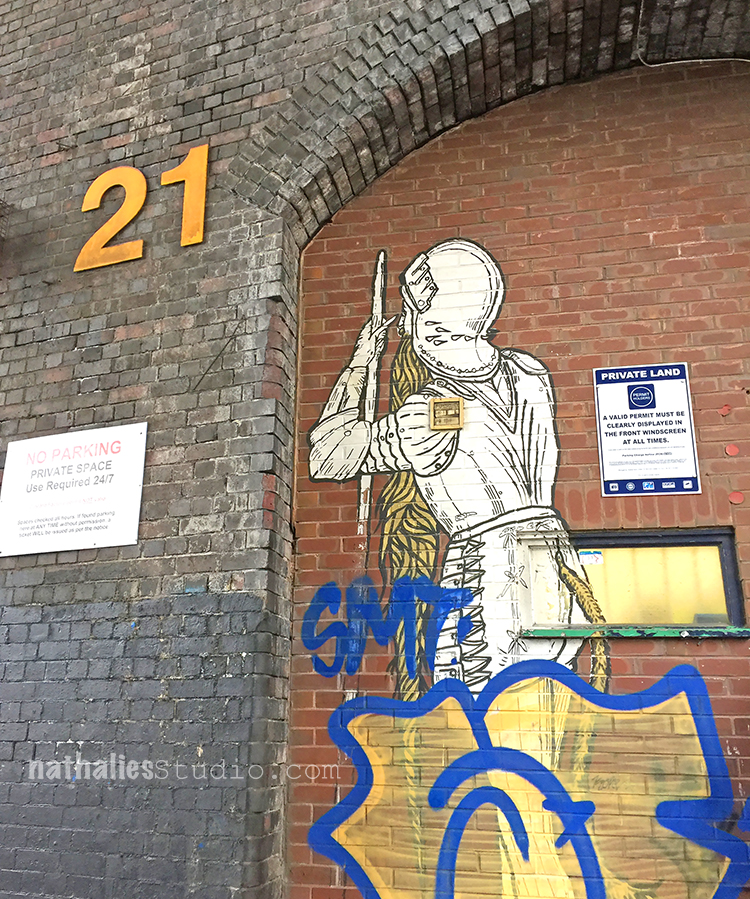 Wherever we turned there was something
This one was ne of my favorites – the colors the background- LOOOOOVEEEE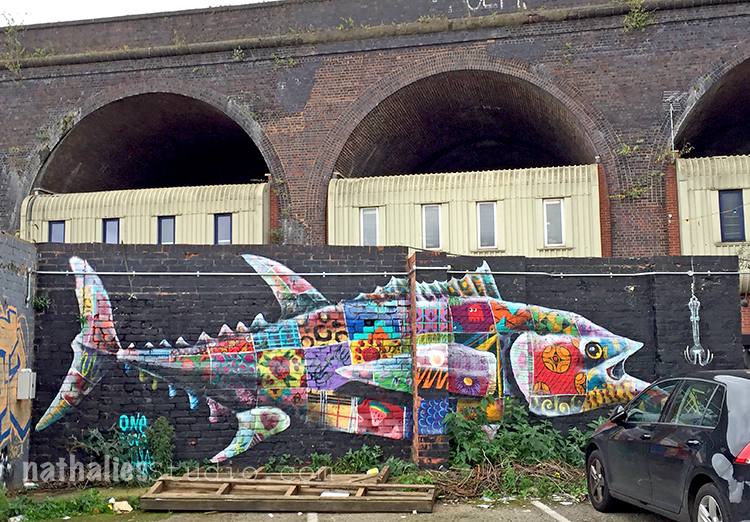 The patchwork fish – such a great inspiration to use collage paper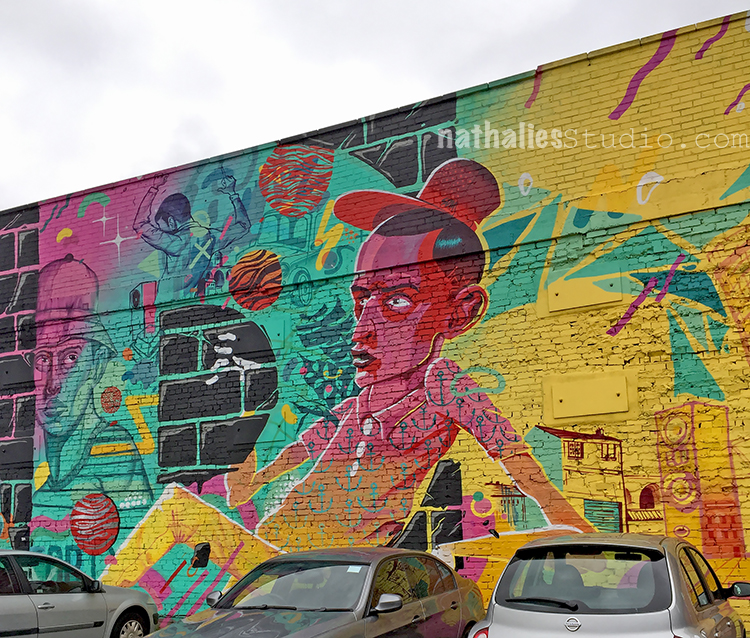 The colors again!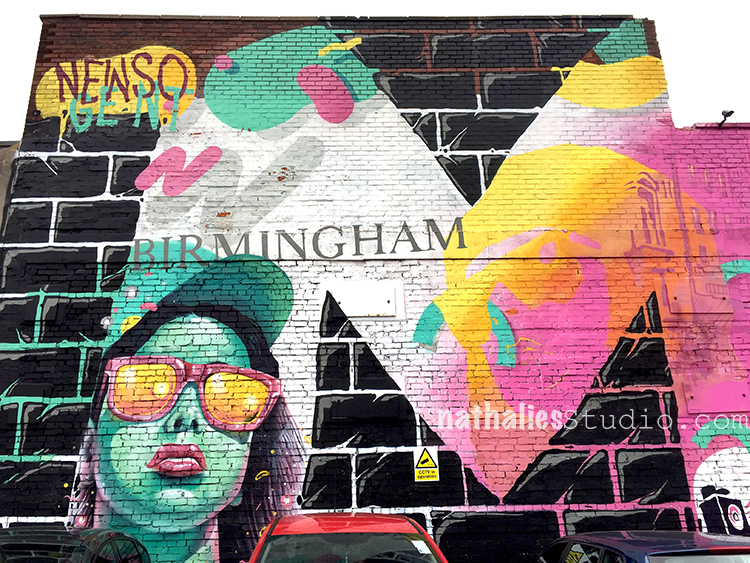 Look at the amazing giant stencil below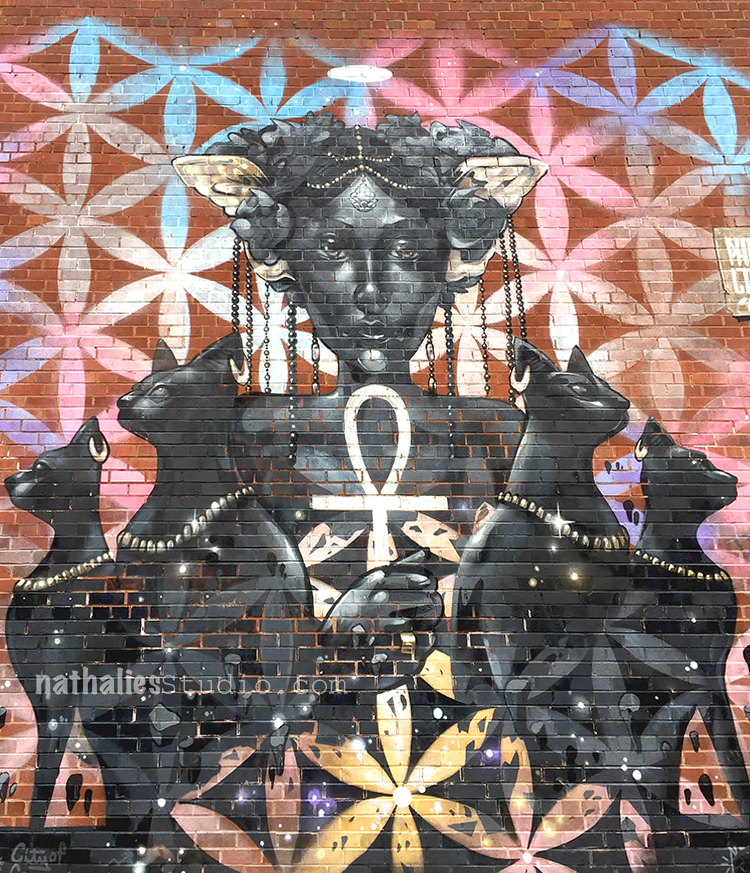 beautiful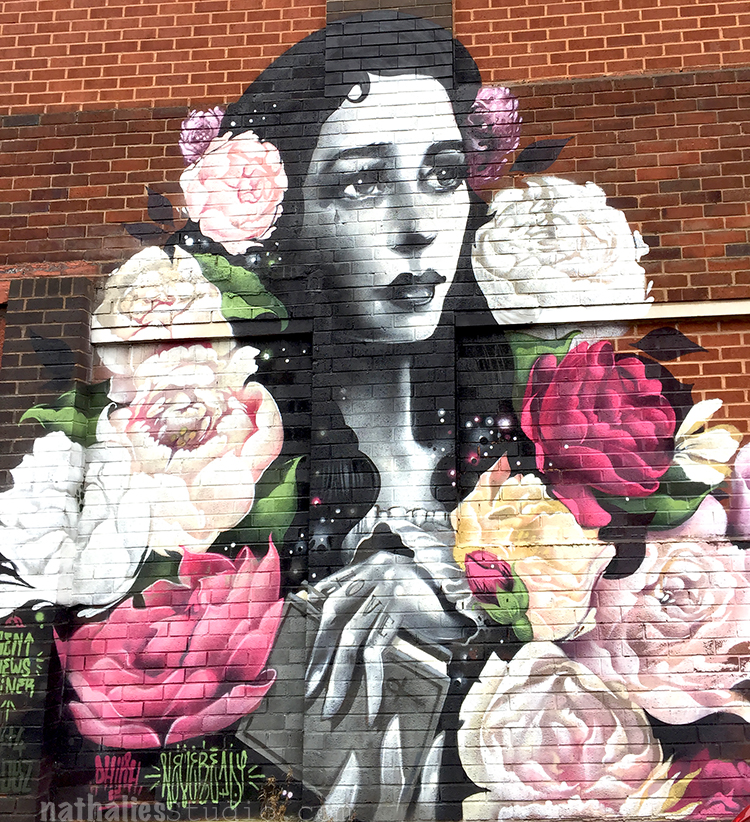 More awesome stencil work!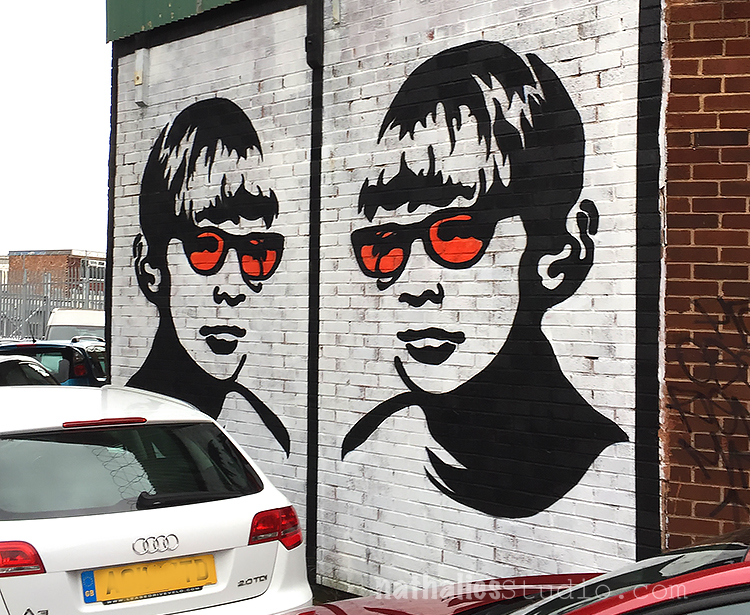 And this one …another patchwork- so so so amazing!!!!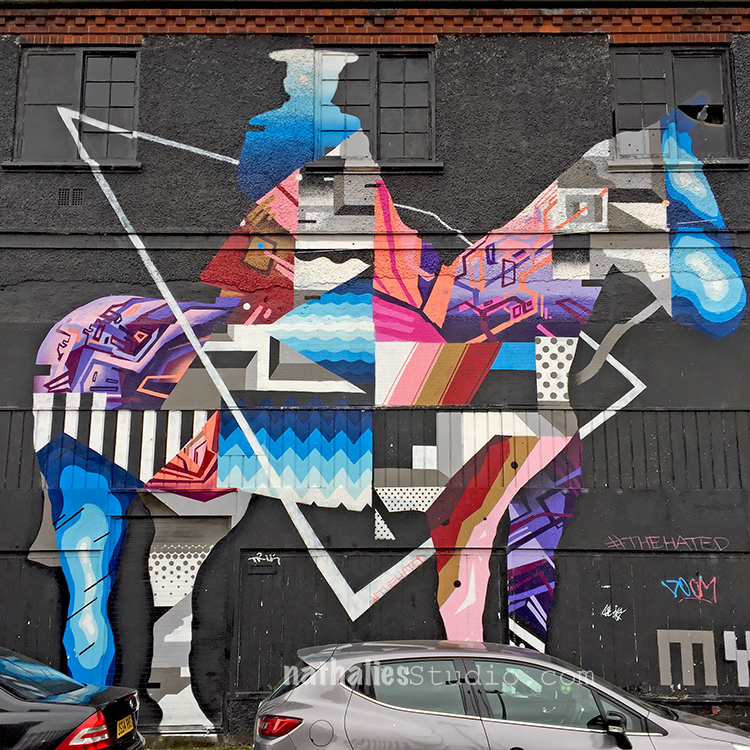 Funky stuff – also very inspiring colorwise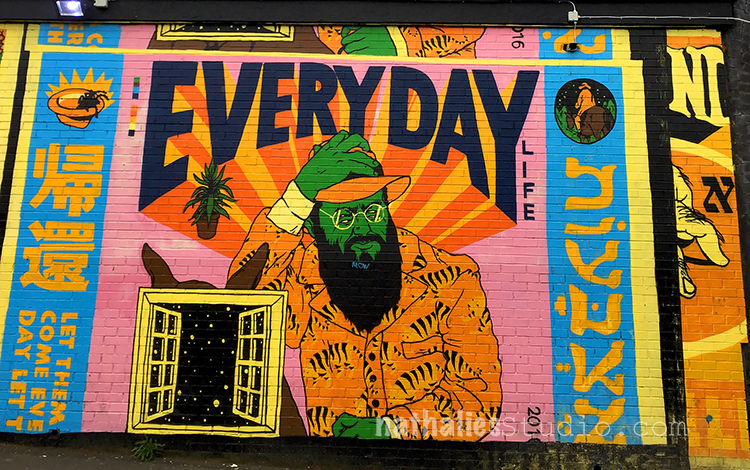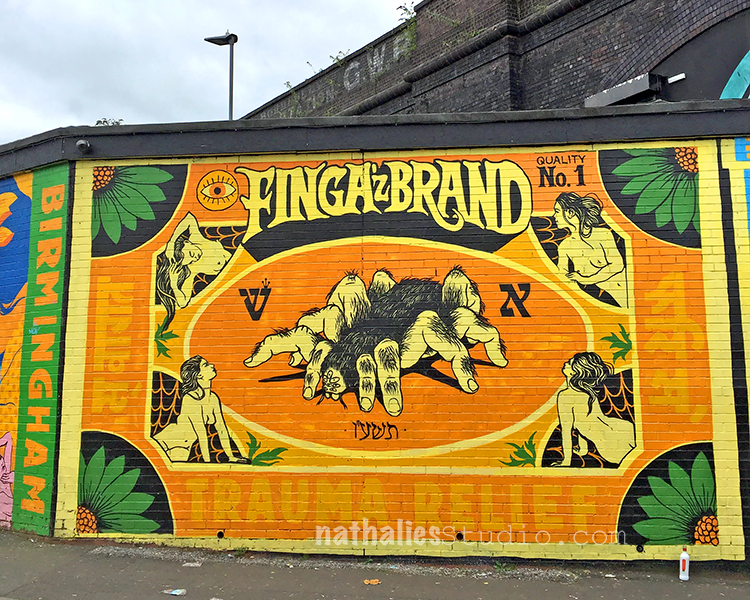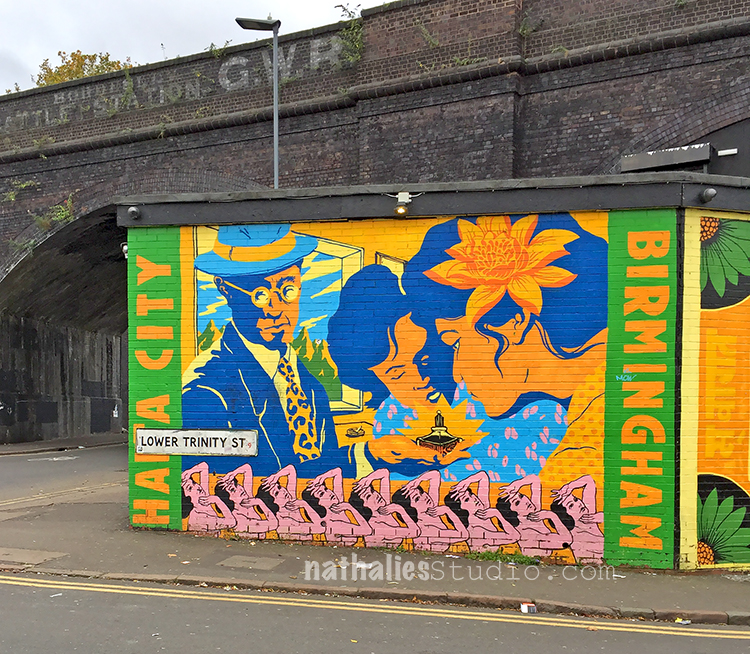 I mean come on…..stooooooopppp it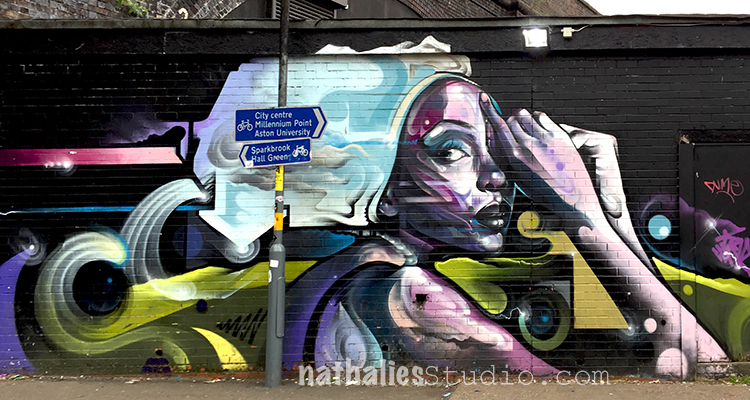 This one in different grey tones and pink and magenta- LOVE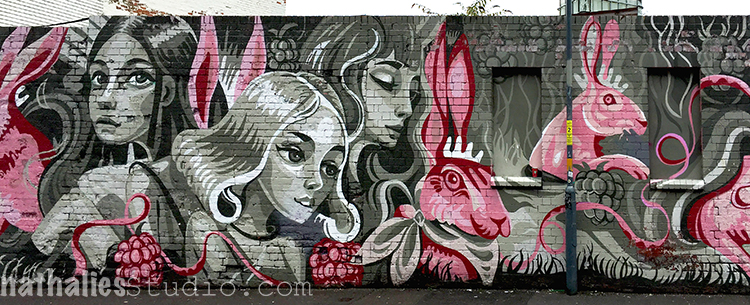 weird attempt of a selfie- but there you go ;)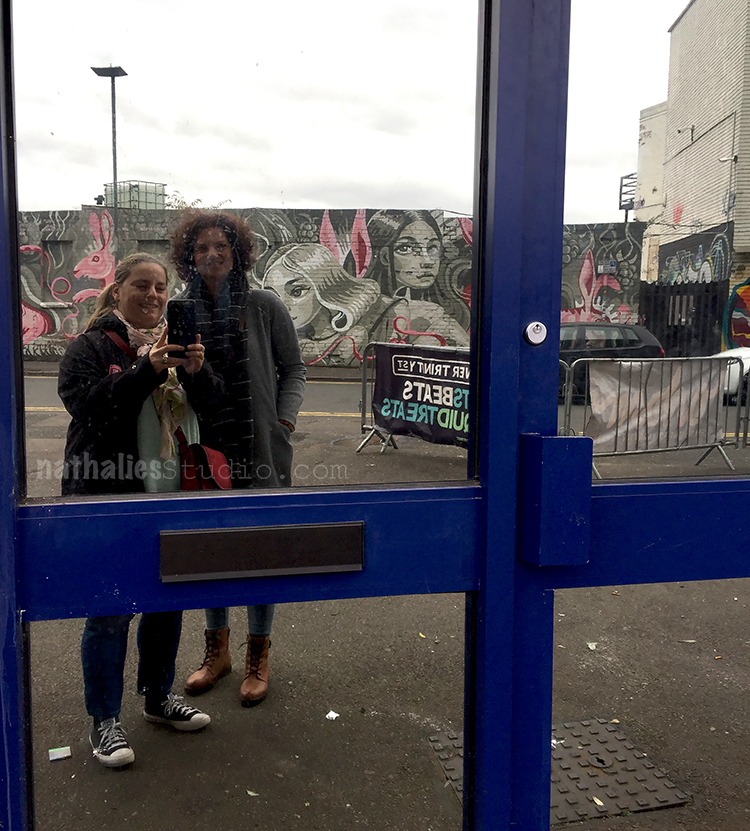 old warehouses and parking lots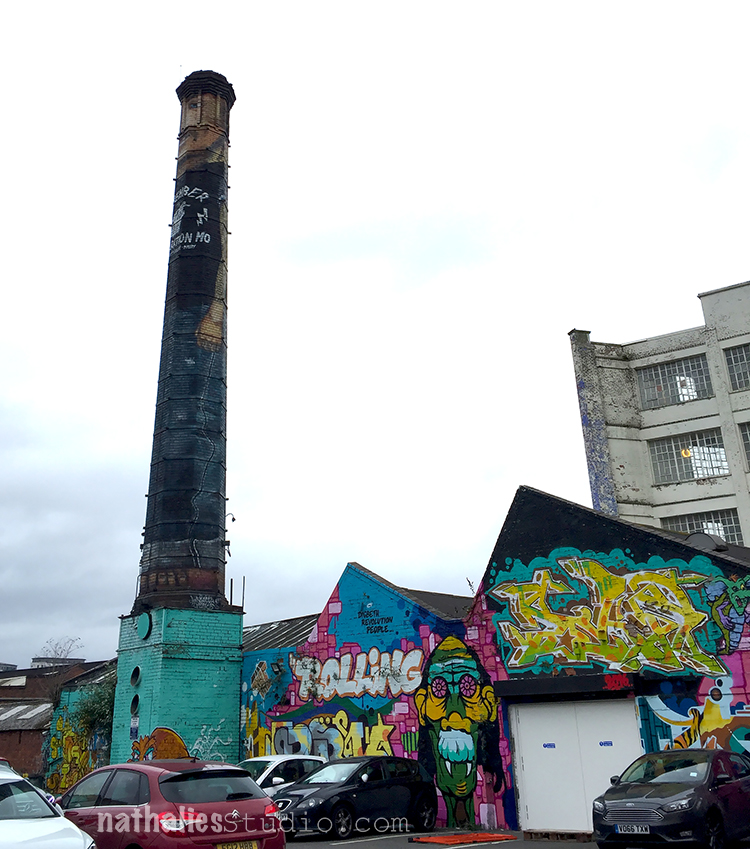 This one is funny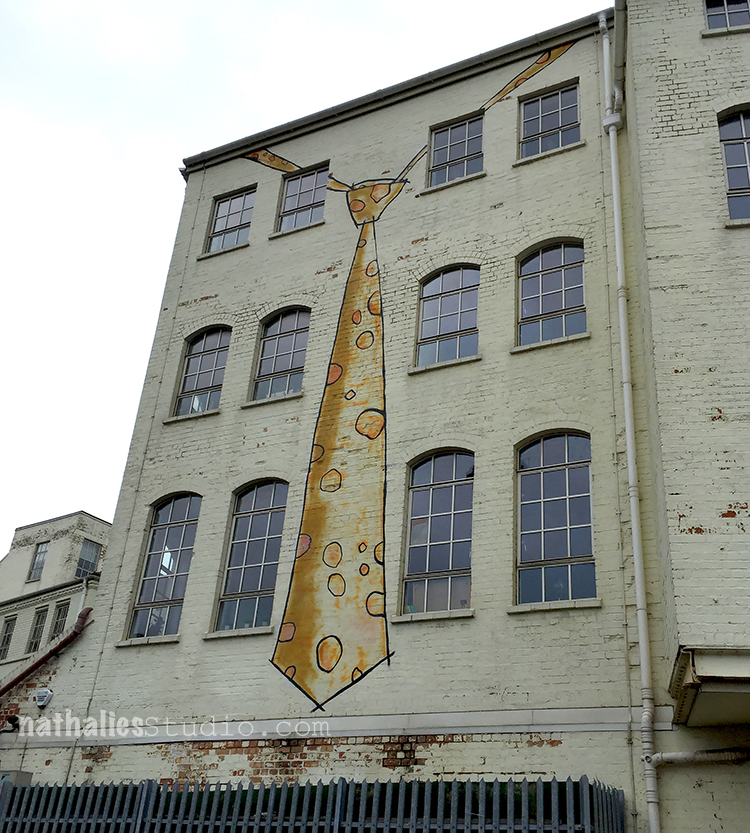 These were everywhere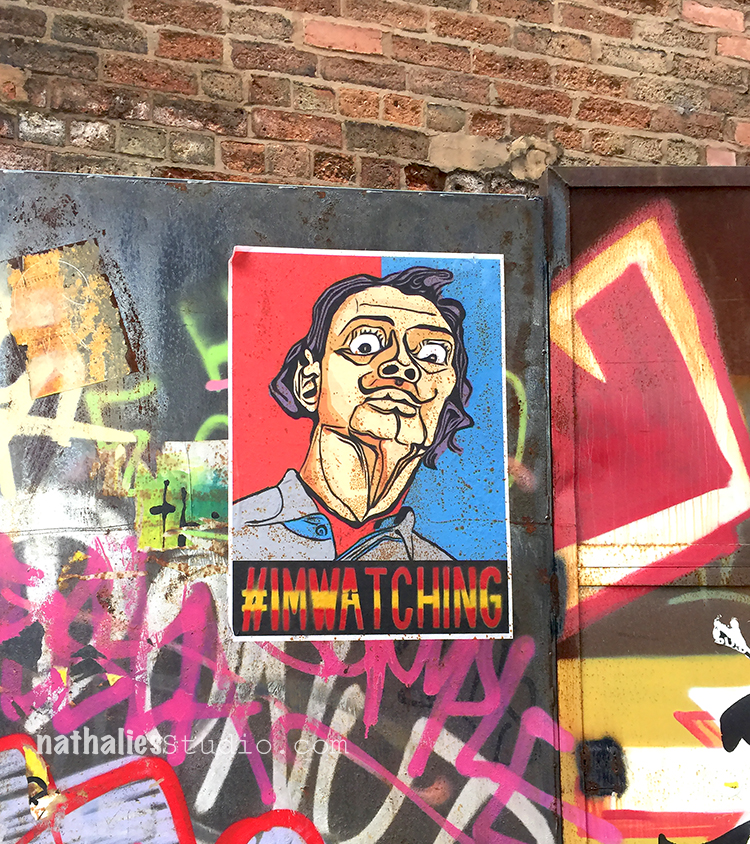 Loe the color blocking and the face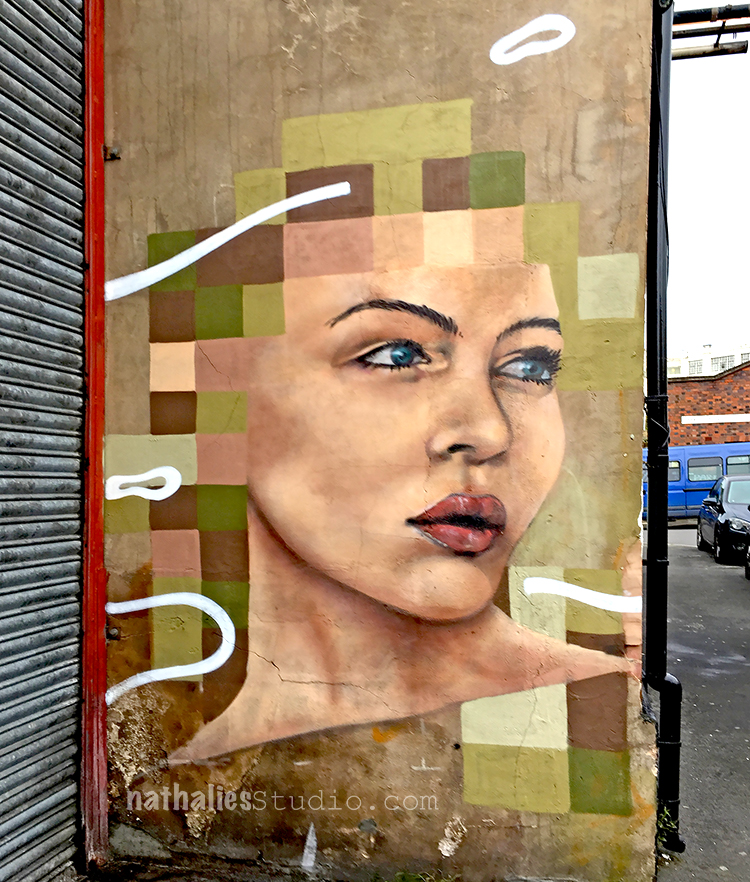 Hilarious with the open door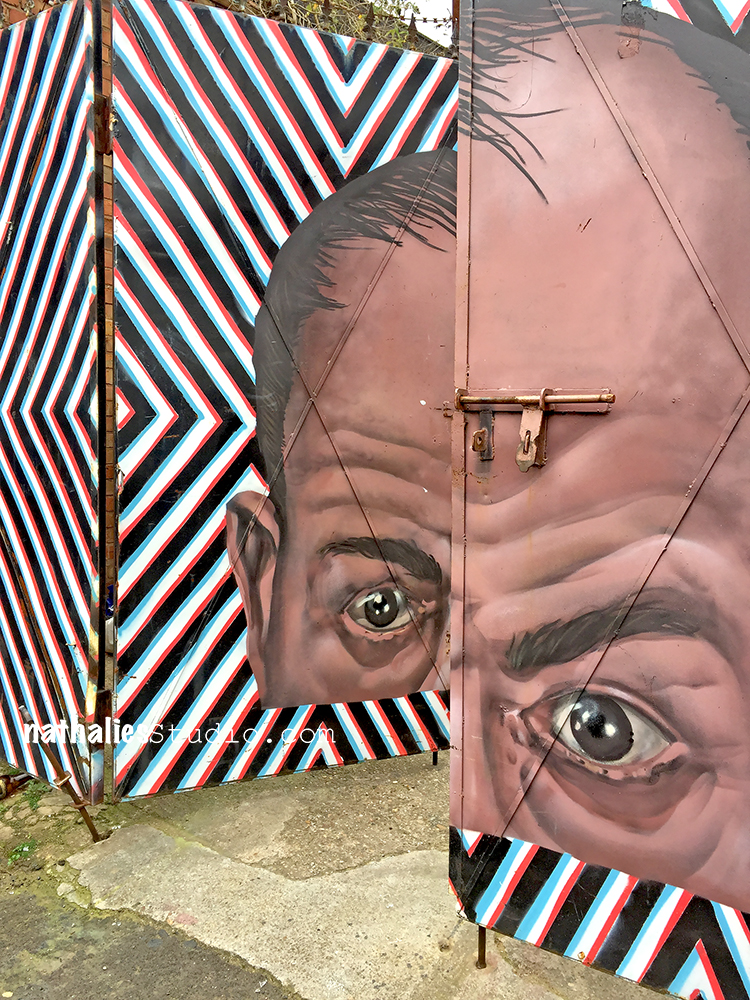 Can you tell we already had fun …but wait
We found this little graffiti store and they offered workshops – so we went in and asked how long in advance you have to book to take a graffiti workshop. The answer was one week. We made a very sad face and told them we were leaving the next day …and so they took pity on us and arranged for us to come back a couple hours later and we slipped into these painting overalls and learned lettering with a spray can ….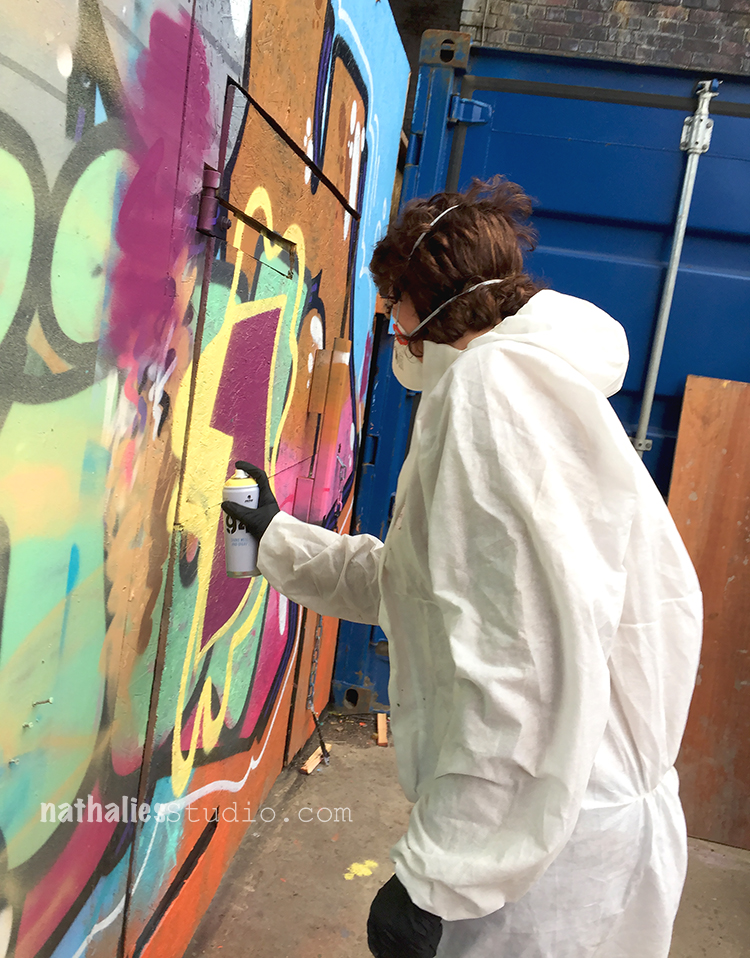 Look at me…I look like a bumble bee hahahaahaha- it was hilarious and so much fun!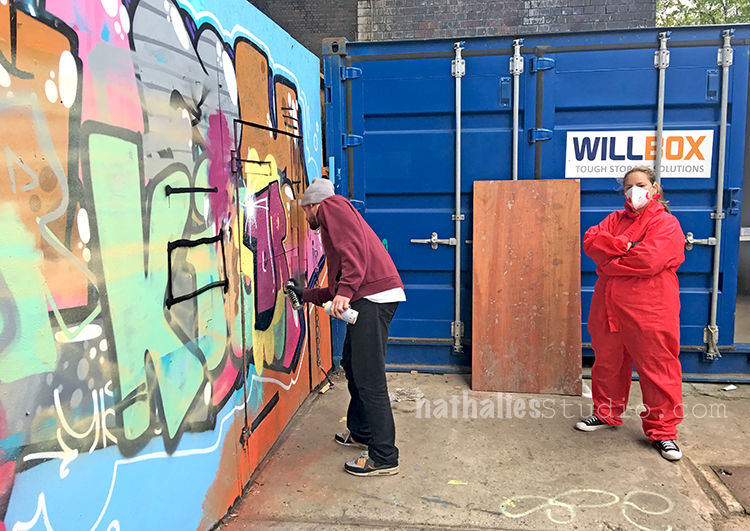 We learned a lot- including that we need a LOOOOOOOOTTT of practice – and that working on a large scale with your spray paint can and trying to control it makes your hands hurt.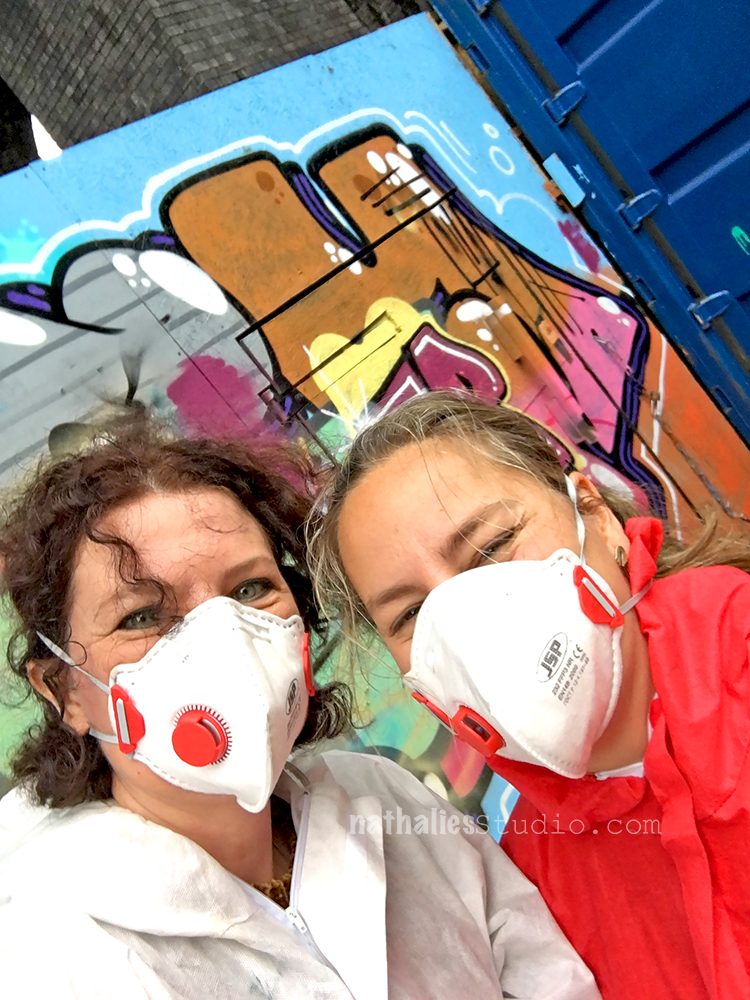 Our teacher had us battle too – we had to both write color in 10 Minutes – we almost lost it laughing because he would yell out "POLICE" every couple minutes. Be assured though, this wasn't an illegal action, we were in a little outside shop that belongs to the store.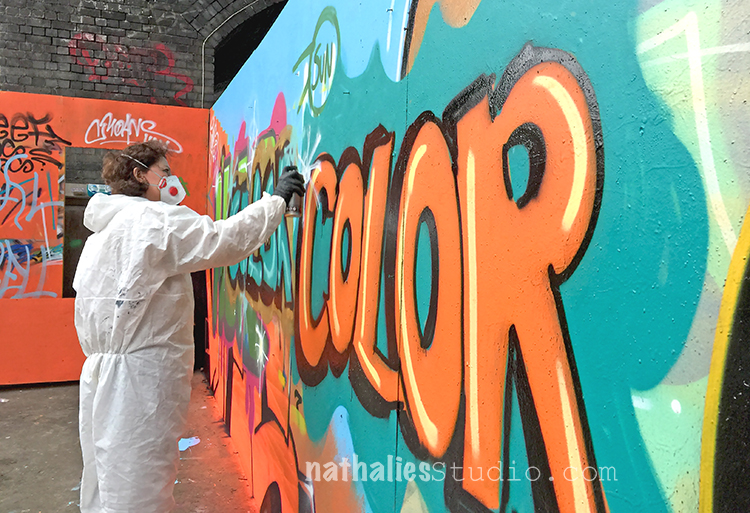 OH man – look how sad this looks LOL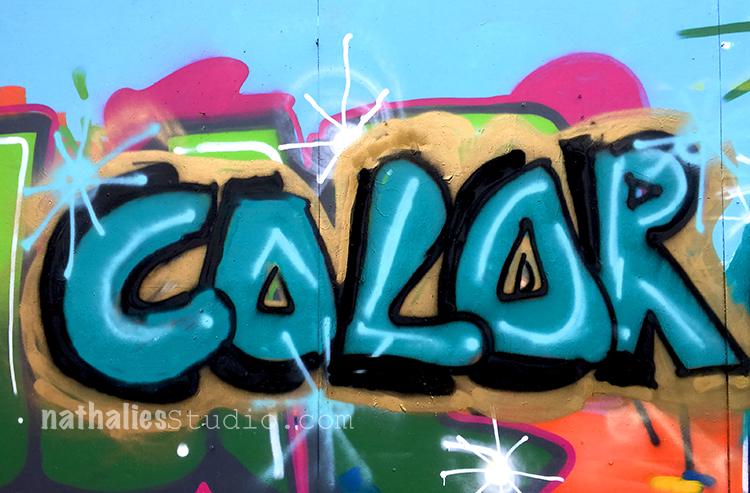 But I still love it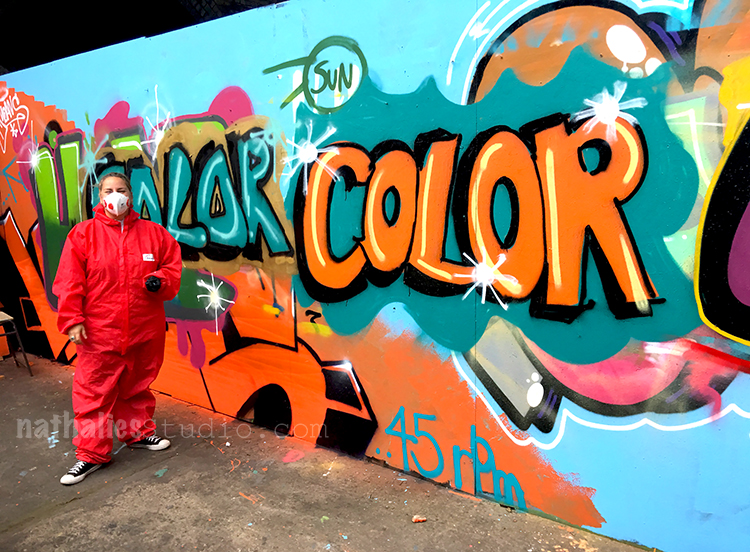 BTW …Birgit cheated she sprayed with two cans – -hahahha- just kidding.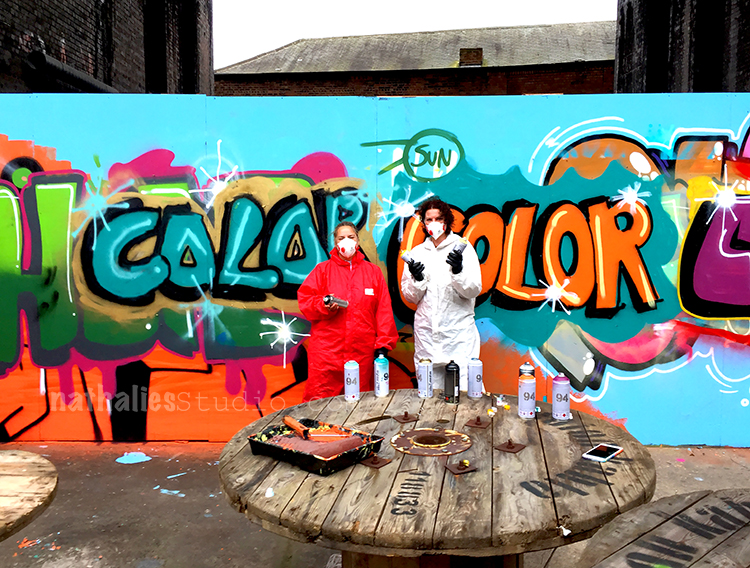 It was such a fun and great afternoon with this spontaneous workshop – I will never forget it. I think you can easily see why this was my favorite day in Birmingham.
Thanks so much for joining me on this little Inspiration trip- hope you enjoyed it :)