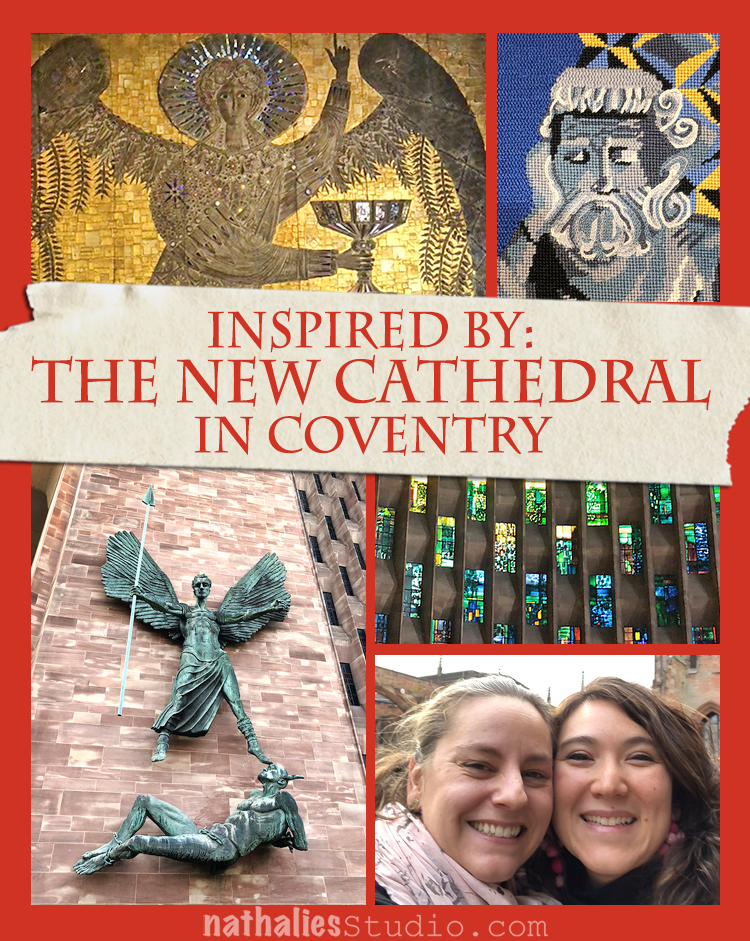 At the beginning of the month I was teaching with my friend Julie in Coventry. I came in on Thursday morning and Thursday afternoon was the only time for some sightseeing – so off we went.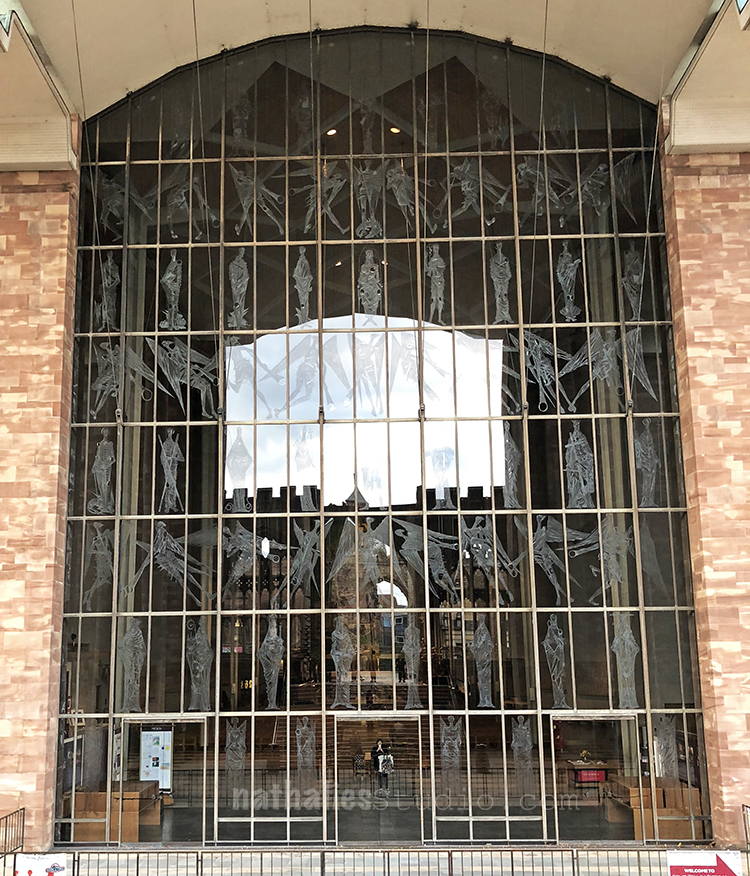 Coventry was devastatingly destroyed during the German Blitz in 1940 during World War II and many people died during the attacks and many lost their homes. Coventry Cathedral was destroyed as well and remains as a ruin in the middle of the city. I posted about the ruins last year – you can find the post here. This year I went also into the New Cathedral – wow!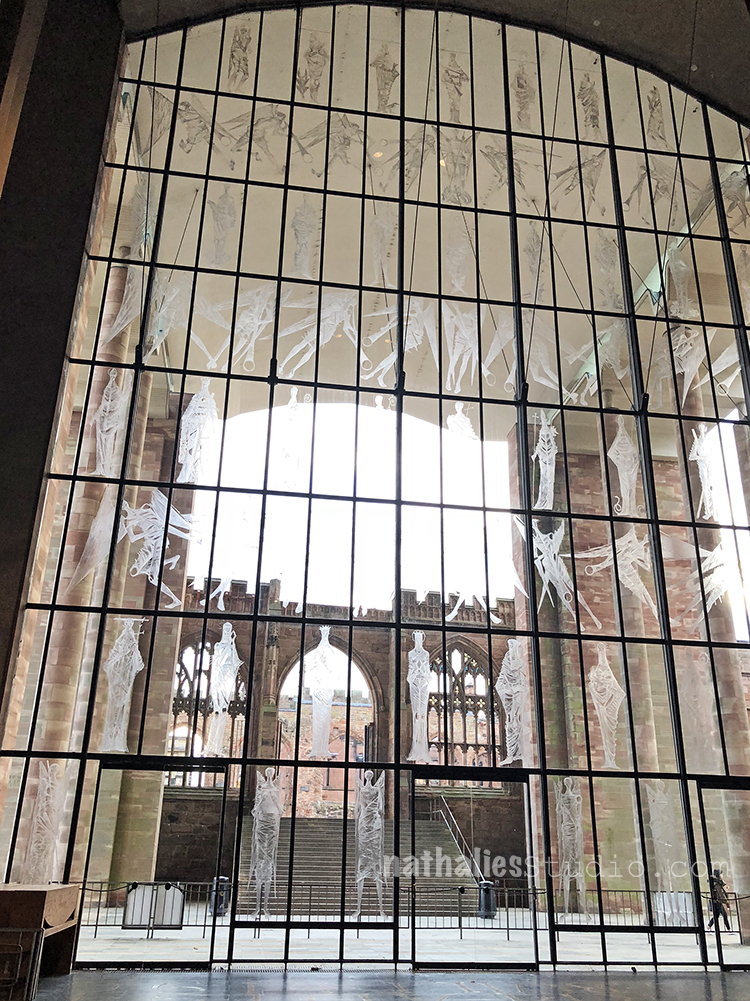 What a beautiful building.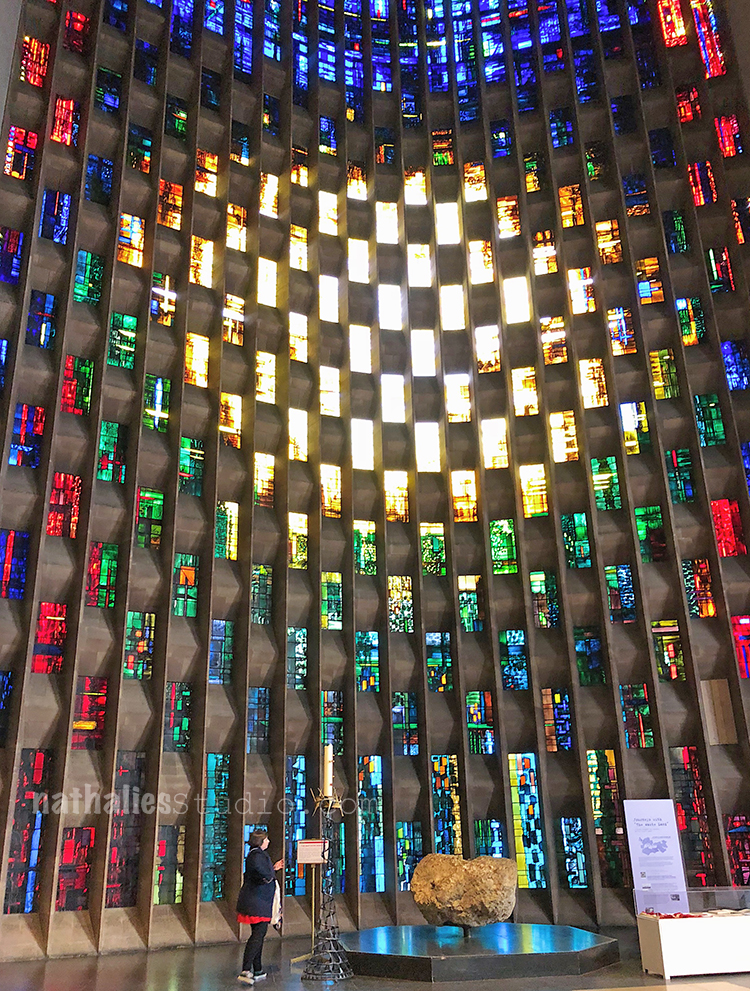 Above is the Baptistery window which you will see right after you go in. The New Cathedral was built next to the remains of the old cathedral. "Spence the architect insisted that instead of re-building the old cathedral it should be kept in ruins as a garden of remembrance and that the new cathedral should be built alongside, the two buildings together effectively forming one church." The cathedral was consecrated on 25 May 1962.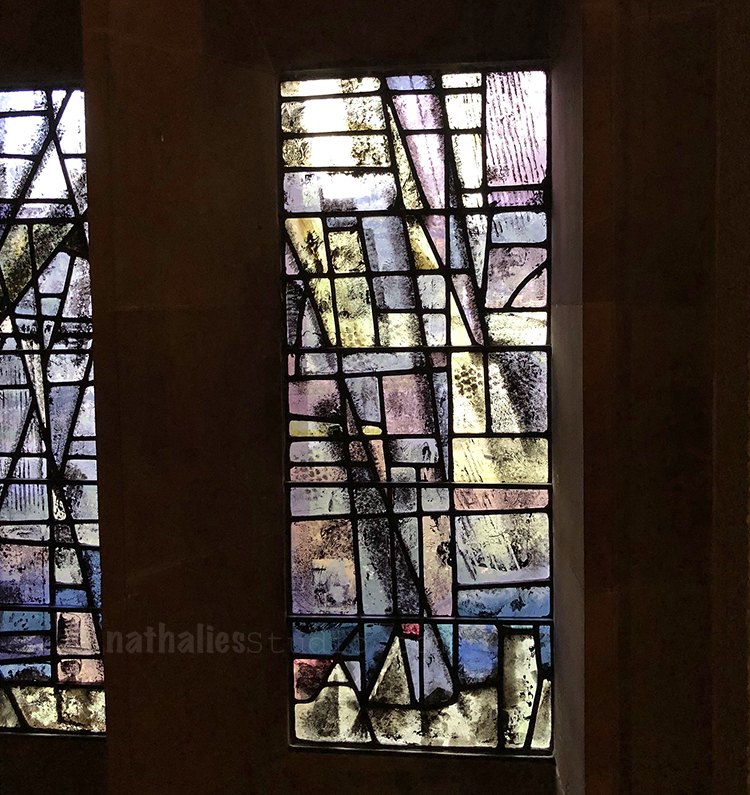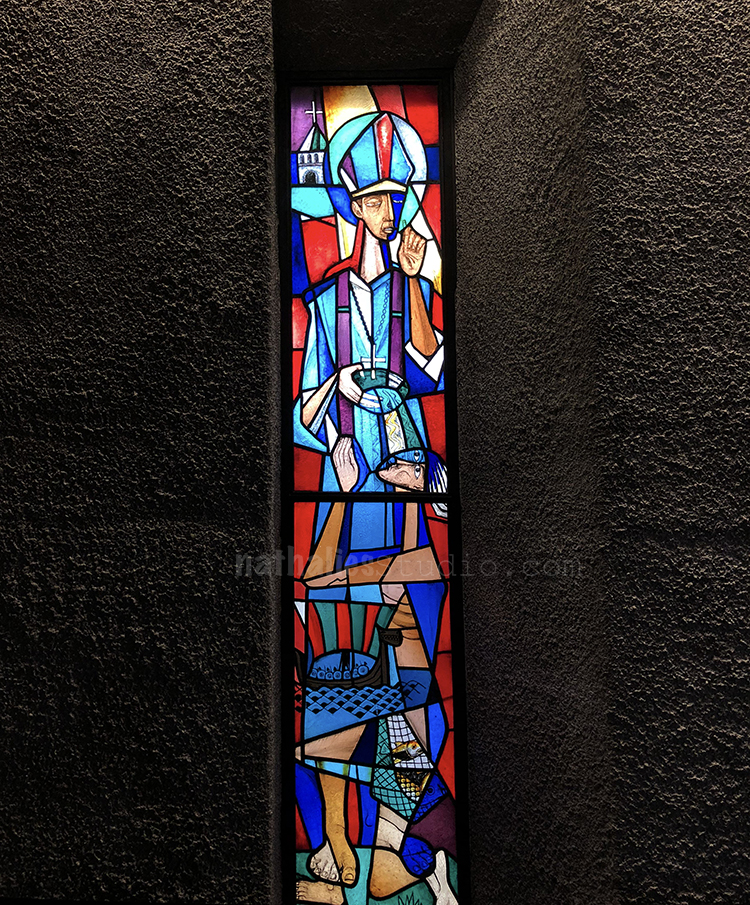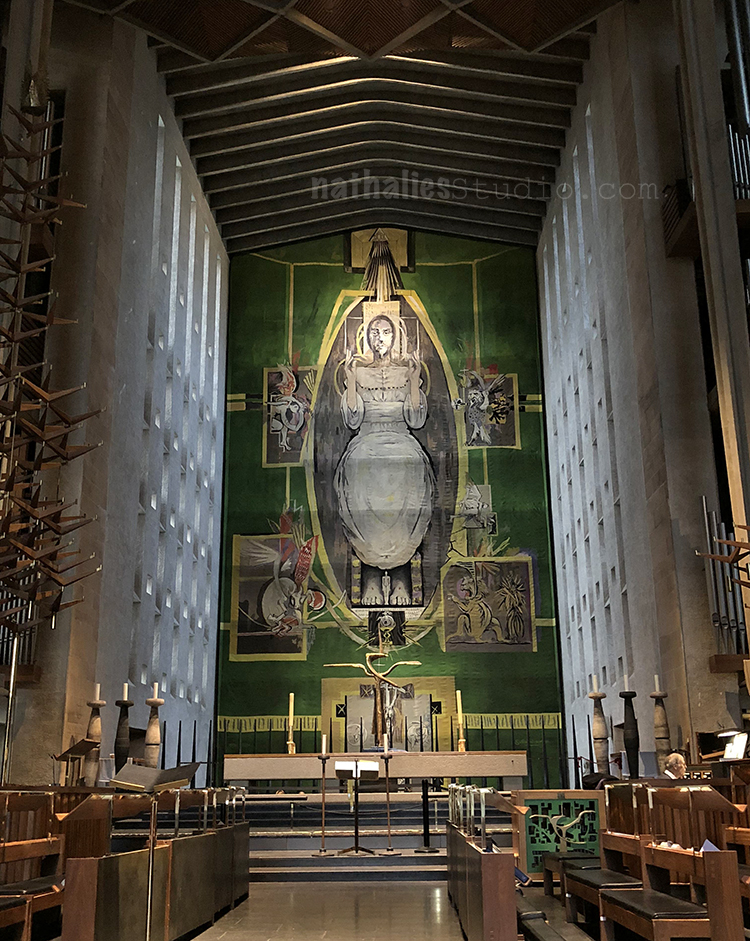 The Christ in Glory tapestry by Graham Sutherland, which is maybe one of the worlds largest, is breath taking!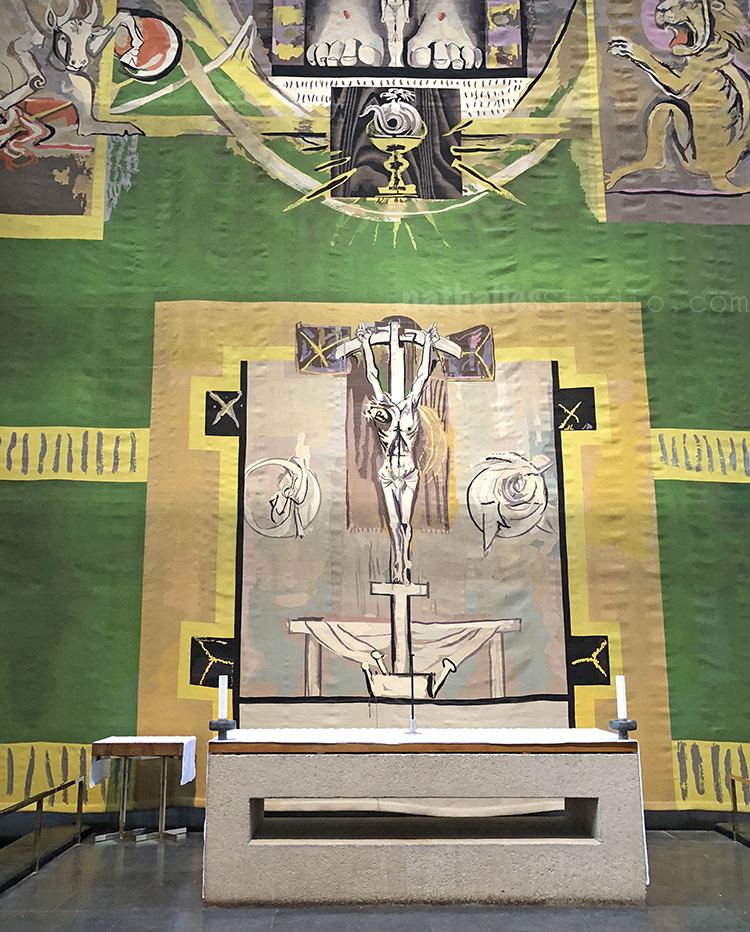 There were also hundreds of seat cushions- little pieces of art!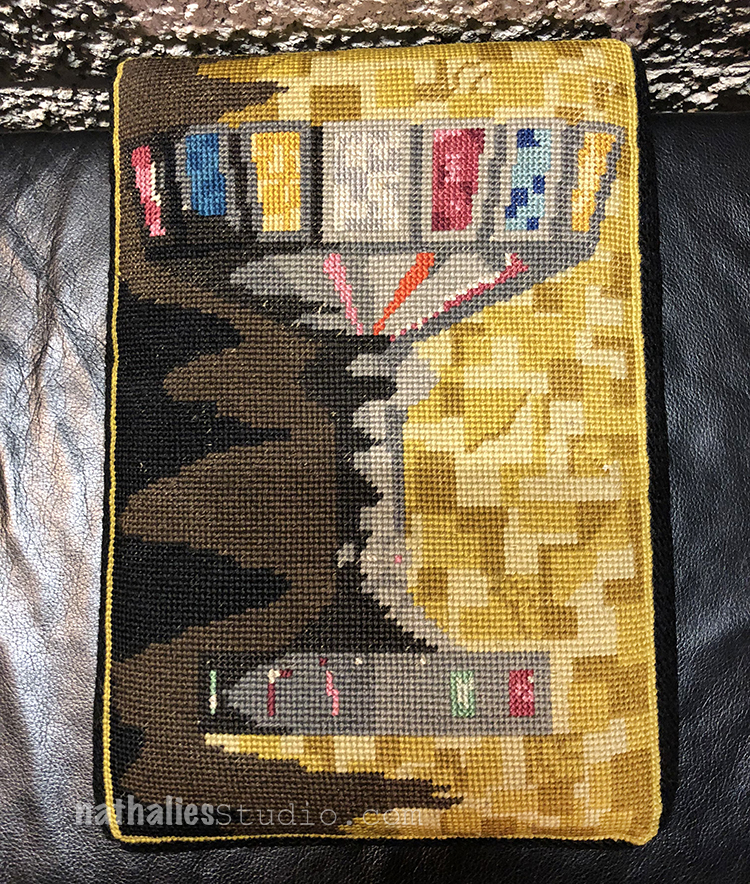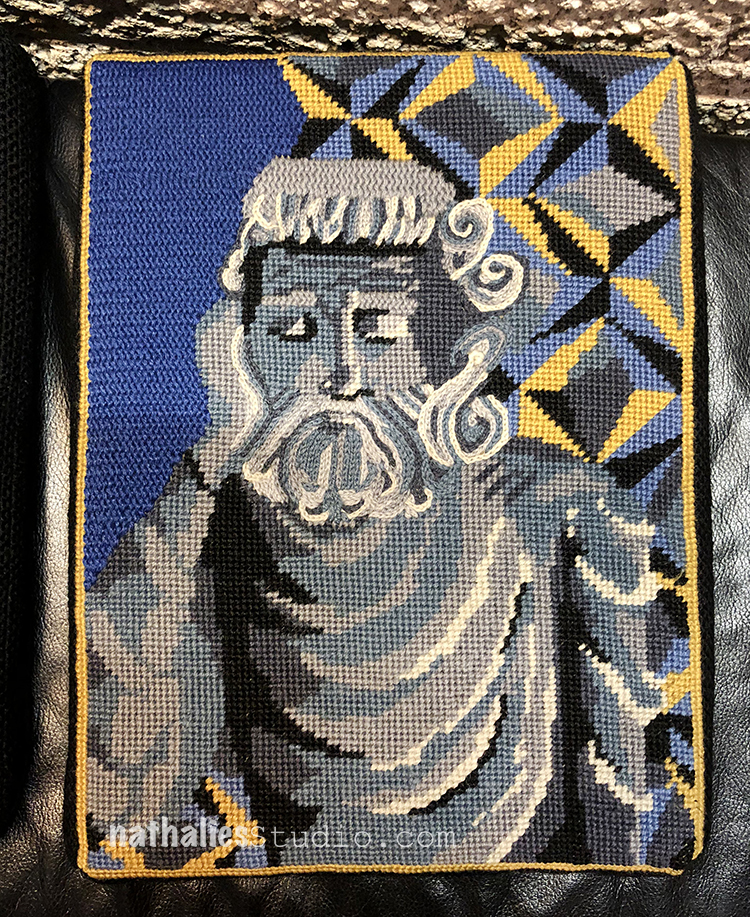 Below is the Chapel of Christ the Servant (also known as the Chapel of Industry). A giant glass building with  a cross and crown of thorns above the altar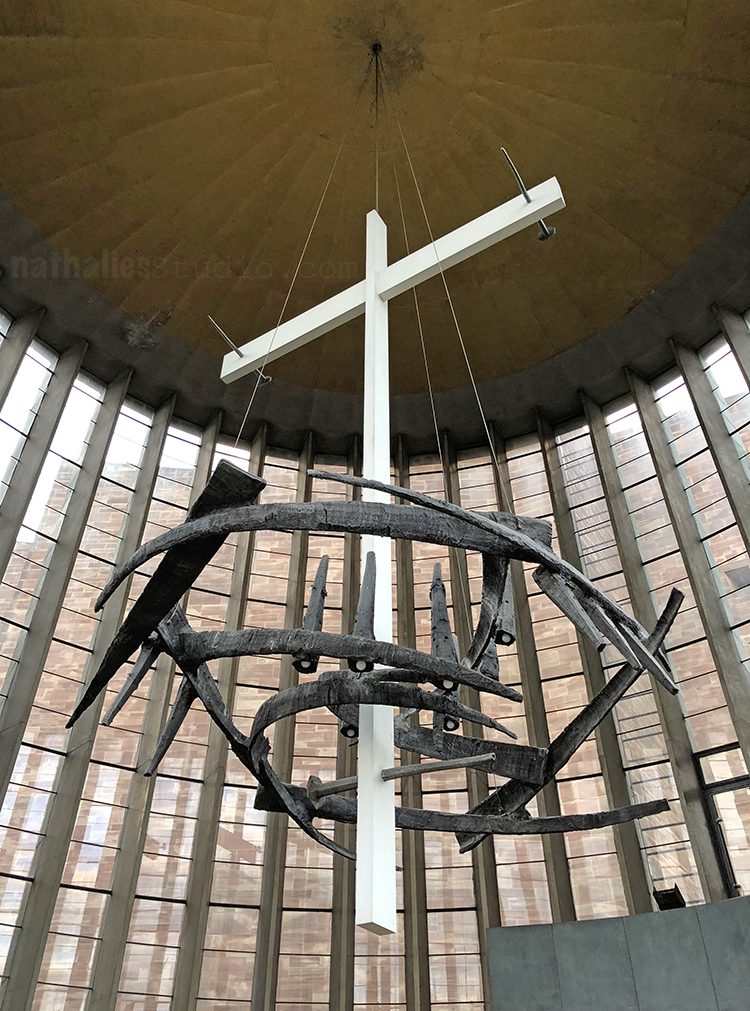 Next to the Chapel of Christ the Servant is the Chapel of Christ in Gethsemane.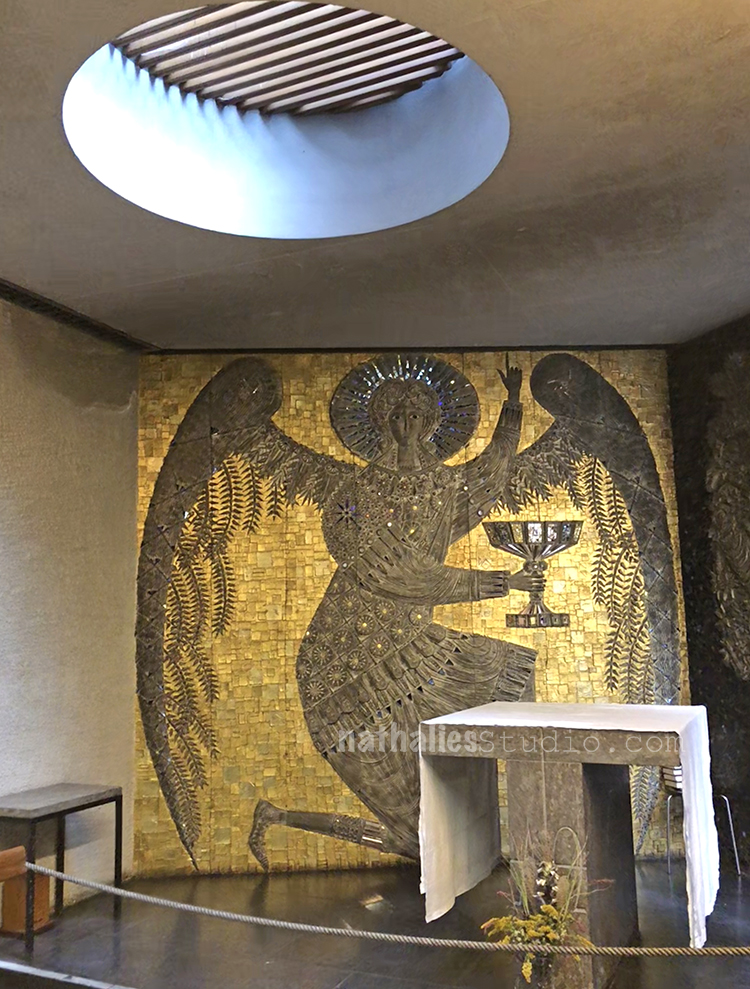 A mosaic of the angel who offers the cup of suffering to Christ as he prayed.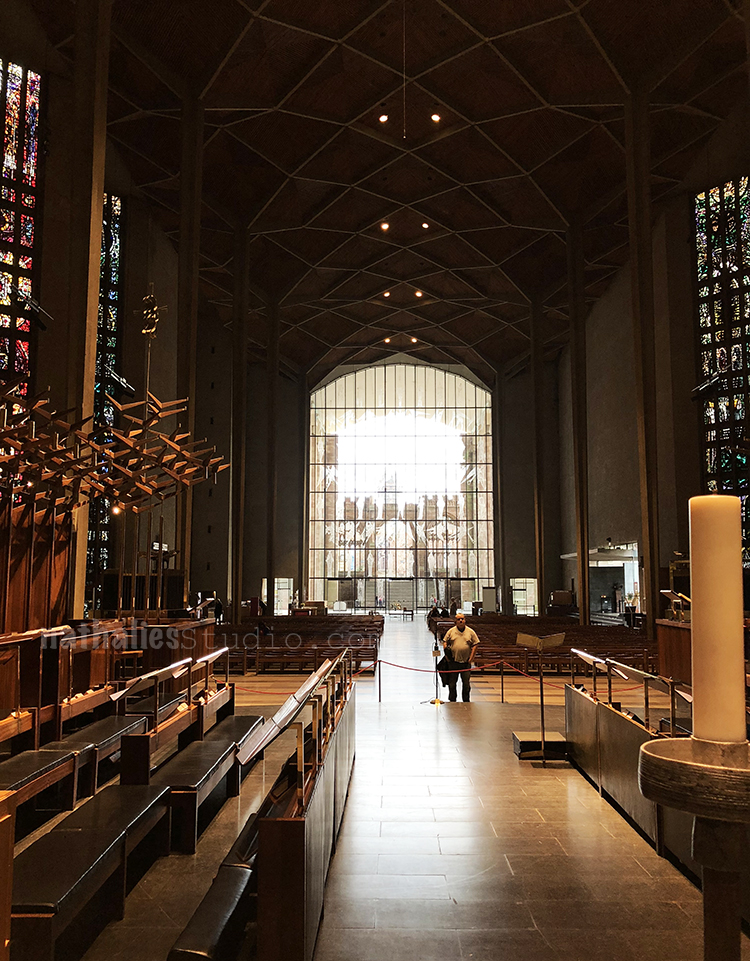 I am so glad I went back to see the New Cathedral as well. I think last year when I was there with Birgit it was closed.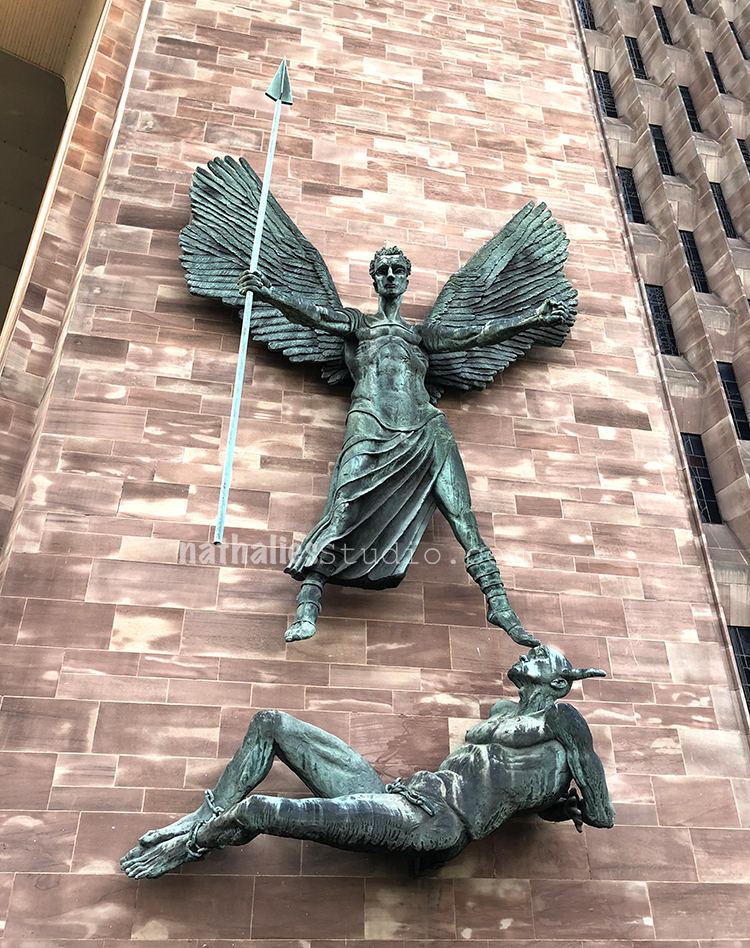 St Michael's Victory over the Devil, a sculpture by Jacob Epstein outside the Chapel.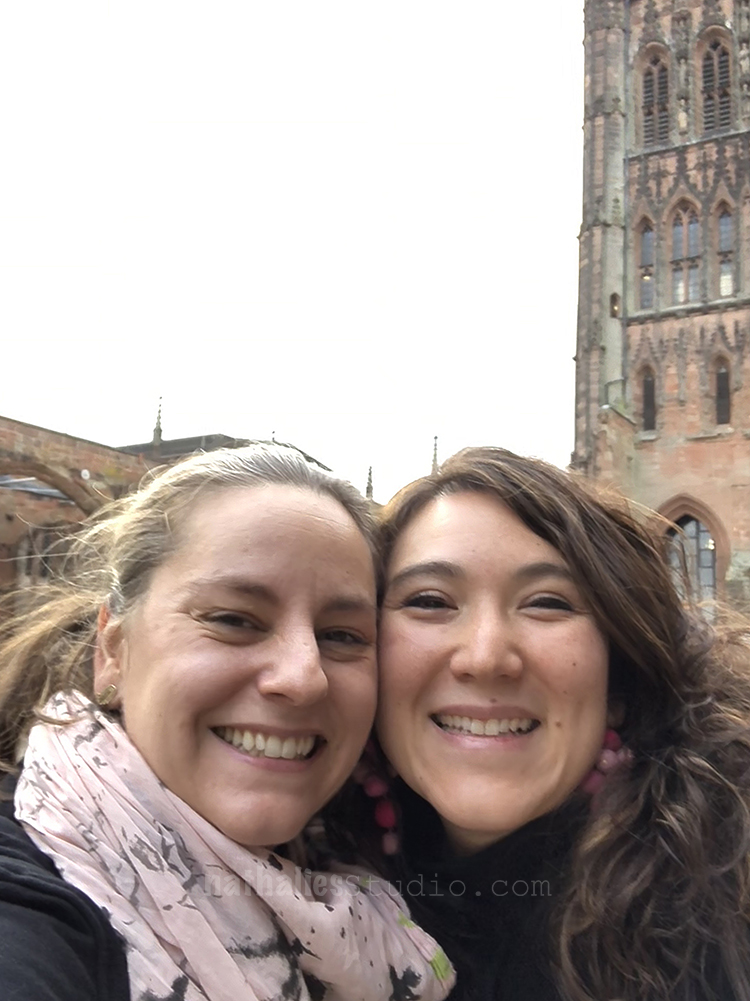 I am glad I could share this little trip with Julie – although- boy was I tired after the red eye flight over the pond ;)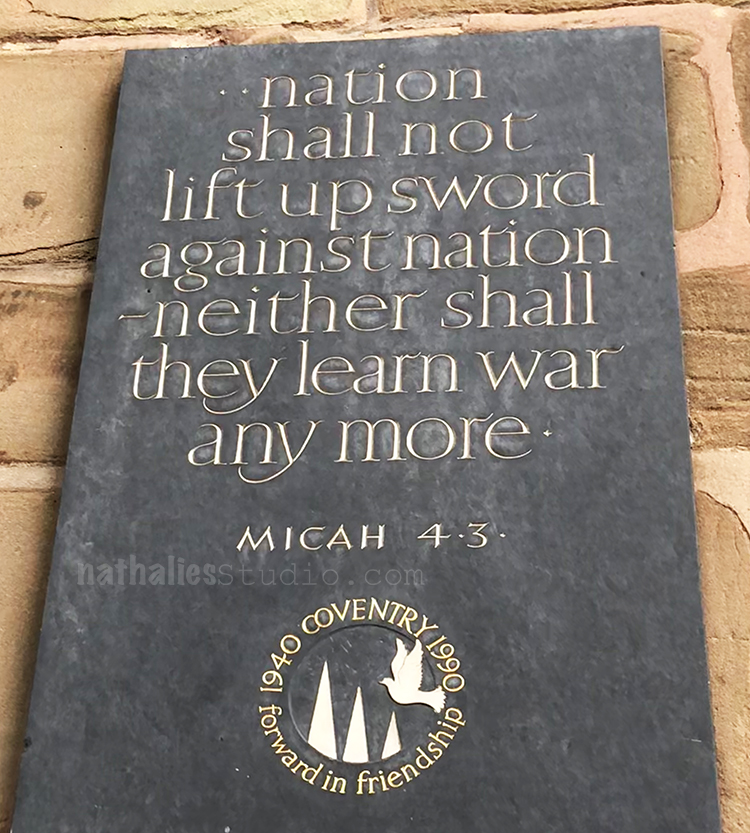 And I leave this post with this plague on the wall of the old cathedral.
Hope this little trip was inspiring for you!