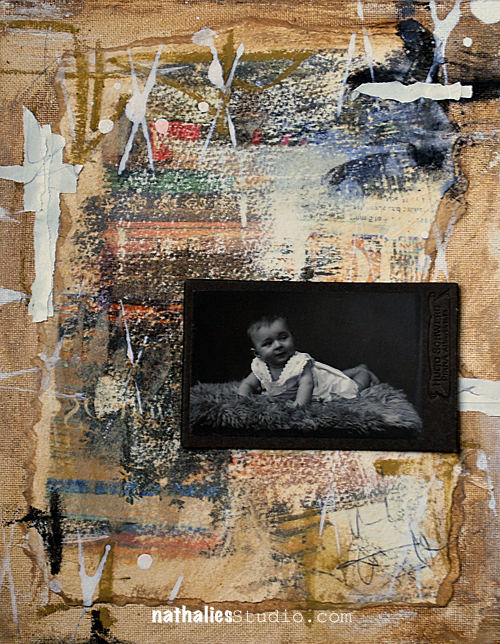 We get the New York Times on the Weekend and I love to read it but every time I put the paper into the recycling I look at the sometimes very colorful pages and think "what a shame" …and so…I came up with this Painting with Newspaper Technique. Basically you use the colors of images in your newspaper to create the background. Apply Liquitex Gloss Medium & Varnish thin onto surface (here water color paper) – press down newspaper image /text and wait for a couple seconds, peel off- repeat several times with different colored images until background is "painted".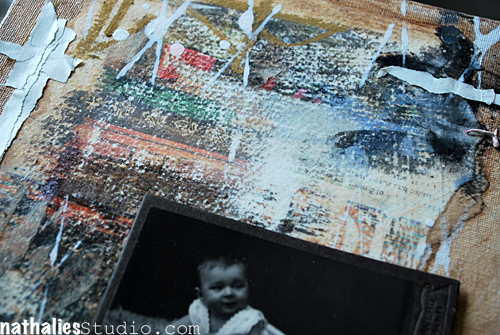 I painted the canvas board – just outer space with Acrylic Inks, tore the water color paper- applied with Gloss Medium and Varnish. Added Ink again to fill gaps – and stamped with the inks and household items to tie elements together. Made some marks with a graphite pen. Mounted photo on top. Done- FUN!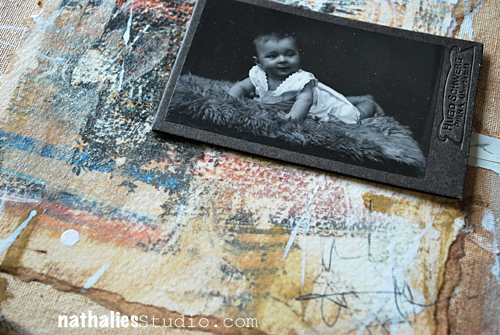 Can you spot what inspired my for this project on my Stroll through the Hood in this post?
Here is a list of supplies I used:

Hope you like this mini technique and maybe you give it a shot :)
Nat