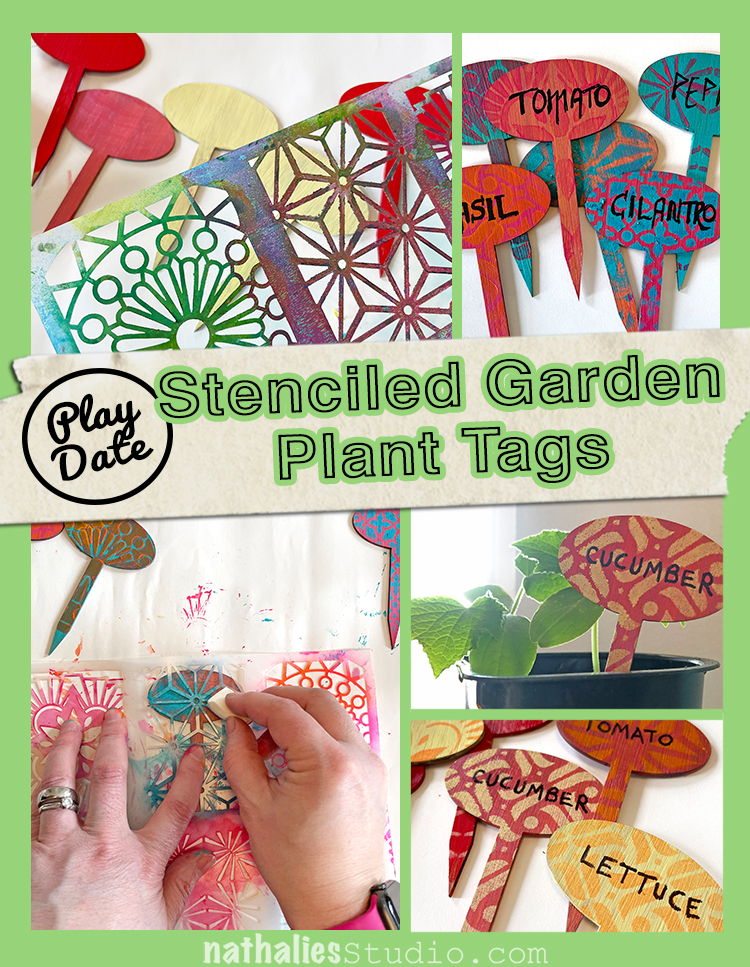 After a long hiatus, Kim and I are finally getting back together for some regular Play Dates at my new place. We really missed this time together to gab and create and it was so nice to come together for a spring themed project: Stenciled Plant Tags. If you have a garden or grow things inside, these are a sweet way to personalize bamboo plant tags and keep track of what is what.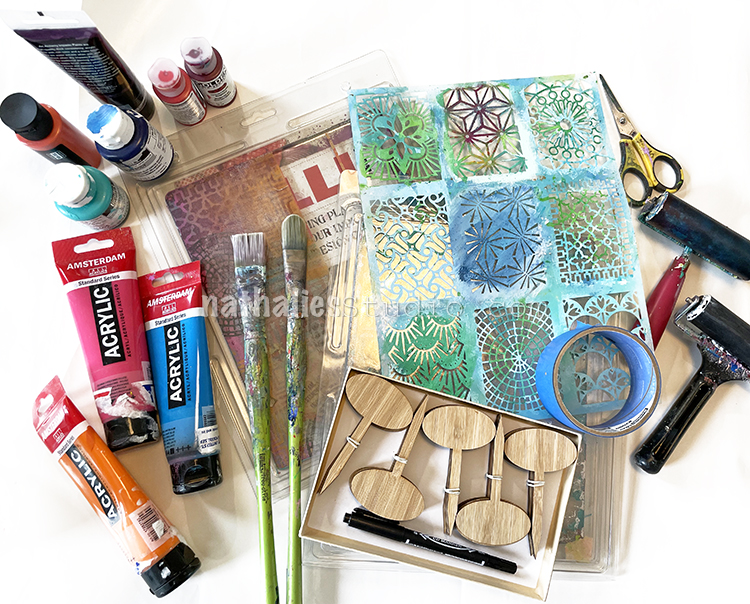 The supplies for this were very simple and can be found at the end of the post too, but basically you'll need: bamboo plant tags, small pattern stencils like my ATC Mixup, acrylic paint, brushes, makeup sponges, and an acrylic marker or Sharpie.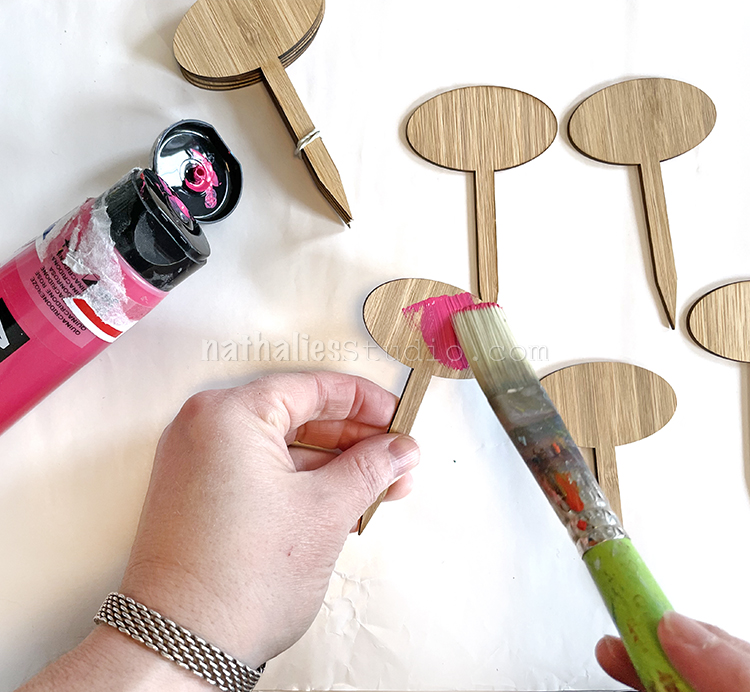 Paint your tags with acrylic paint. A flat brush makes this a breeze and you could even start with gesso if you want to minimize the woodgrain more. We liked the natural wood peeking through so just went straight for the paint.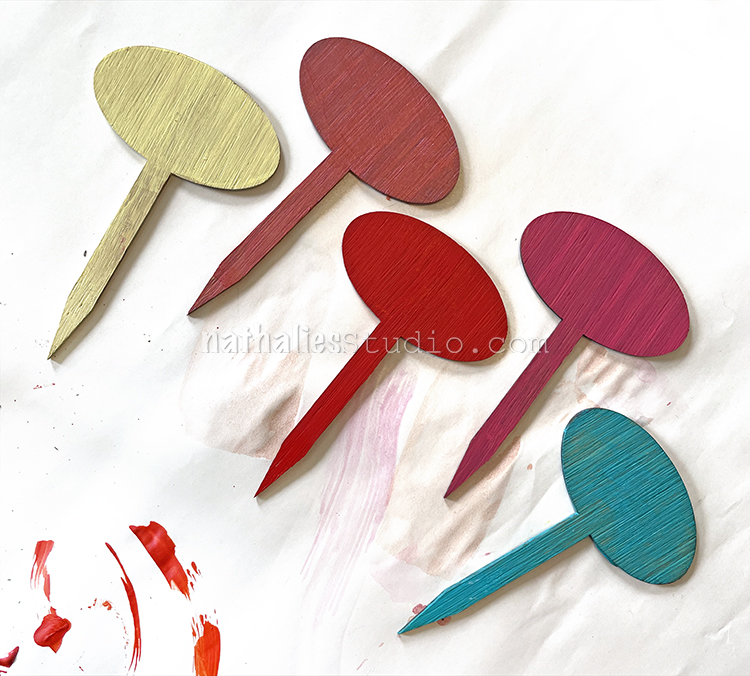 Bright and pastel colors are a great choice, but go with what makes you happy and just keep in mind what color marker you will use at the end to label with.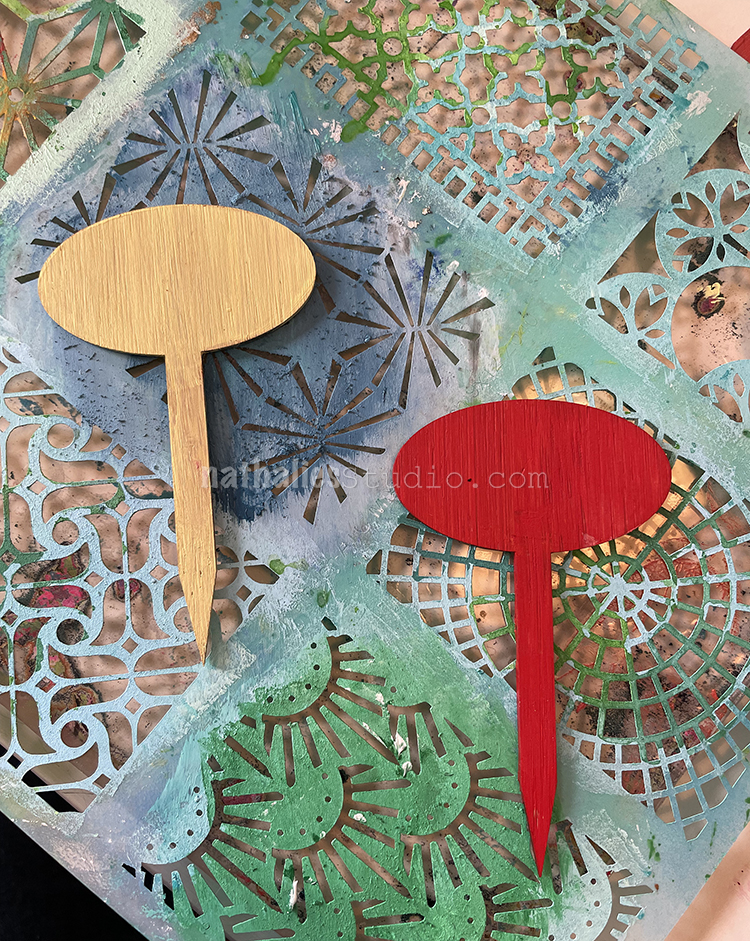 Stencils with small patterns will fit on these petite tags. My ATC Mixup has 9 different patterns and we used almost all of them!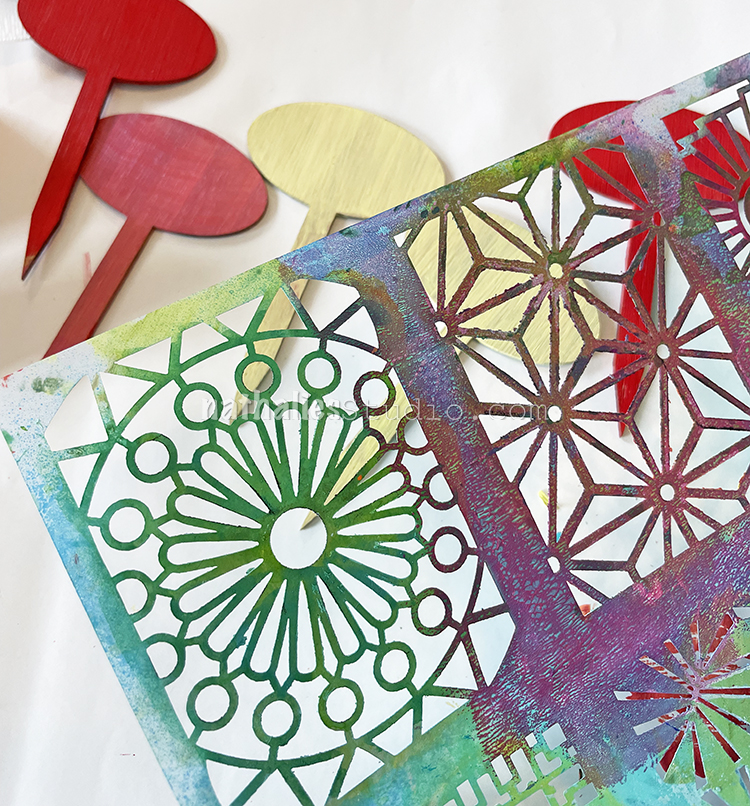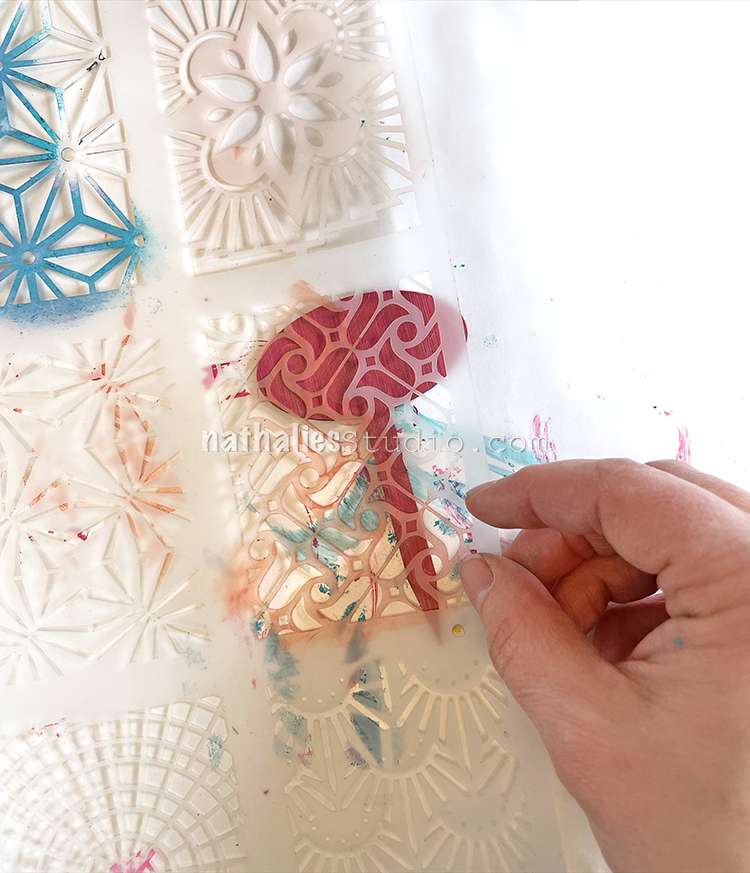 Auditioning the patterns :)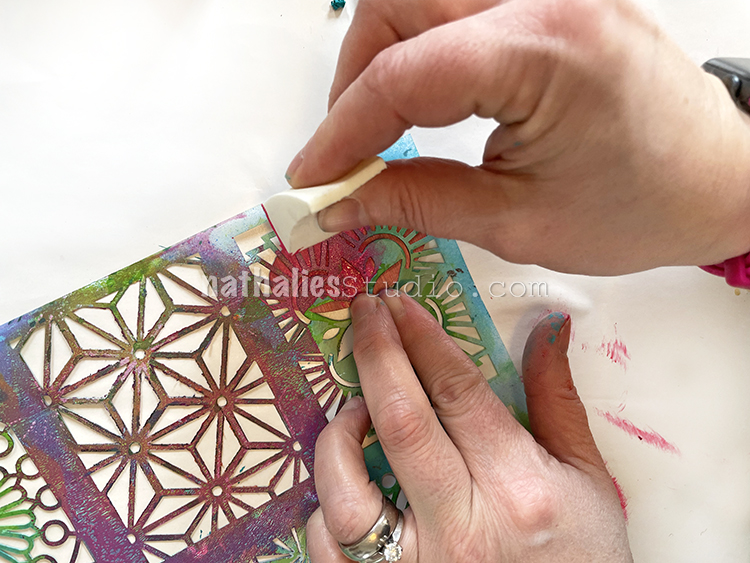 A makeup wedge sponge works perfectly for this of course.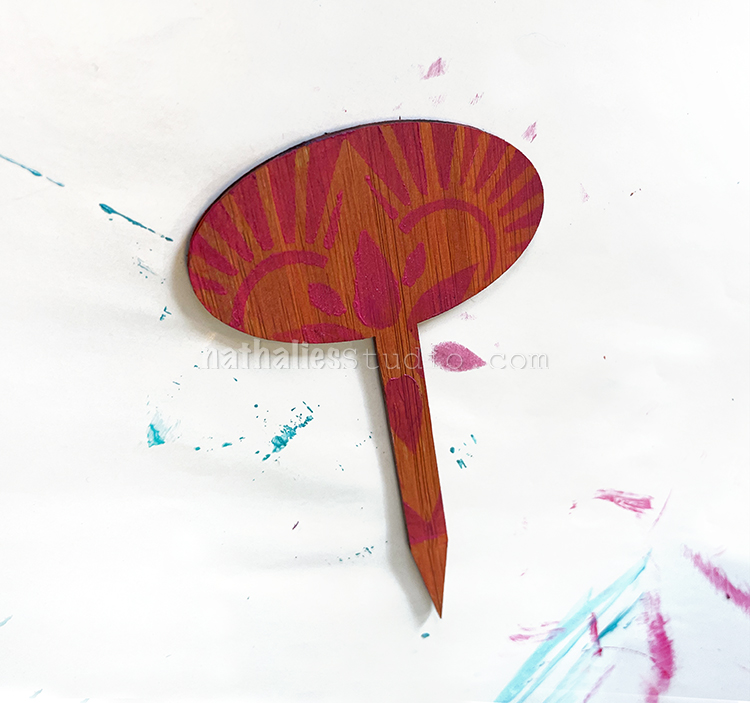 A subtle color palette looks pretty cool and won't compete too much with the labeling, but high contrast is good too. There are sooo many ways to go with this. Our set of labels came with 20+ to play around with.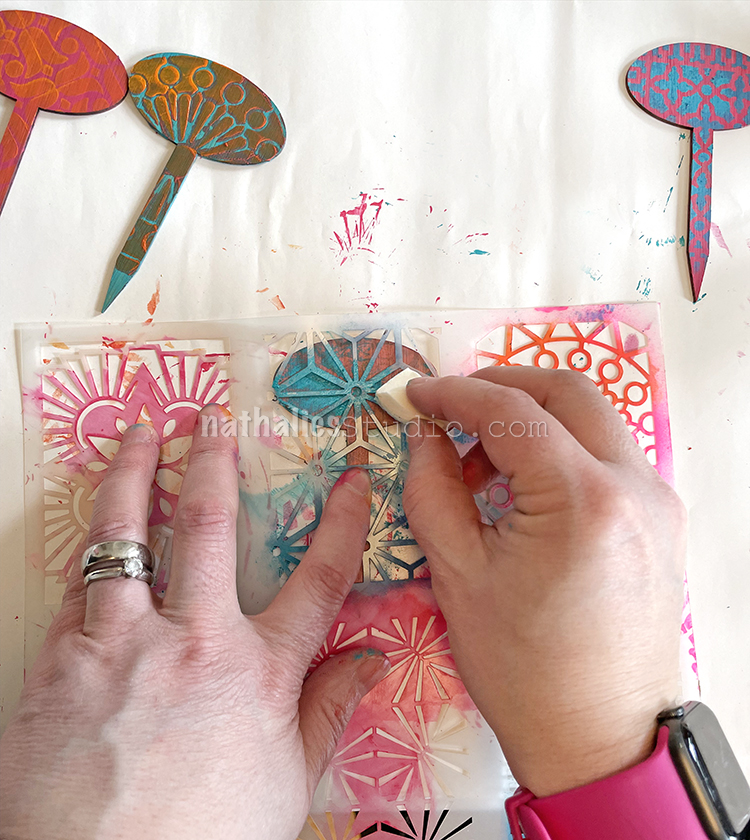 If one of the colors didn't look quite right, we redid the stenciling on some of them to oomph things up or even get a subtle shadowing effect.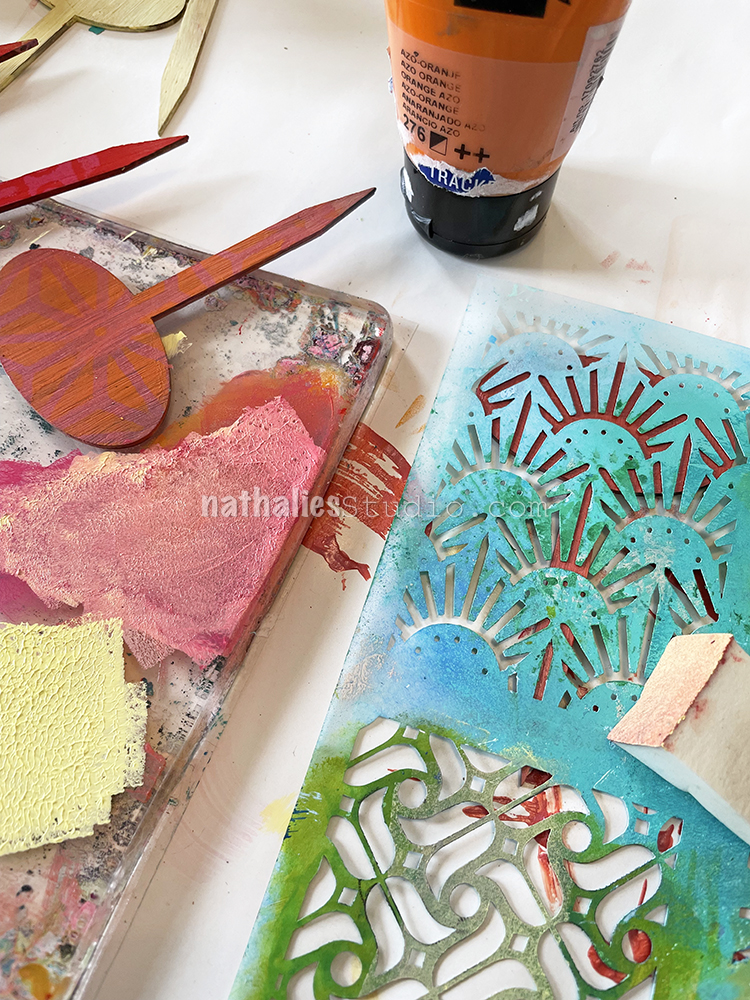 A gelli plate is always a nice surface to blend some colors and then print with that later ;)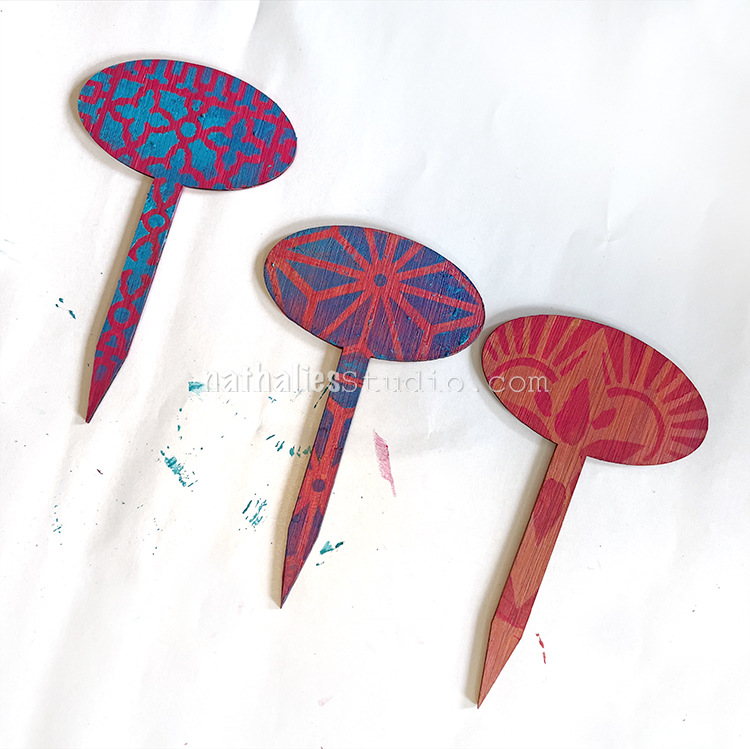 Plant tags looking good!!!
If you're planting veggie seeds, you might need a bunch of these!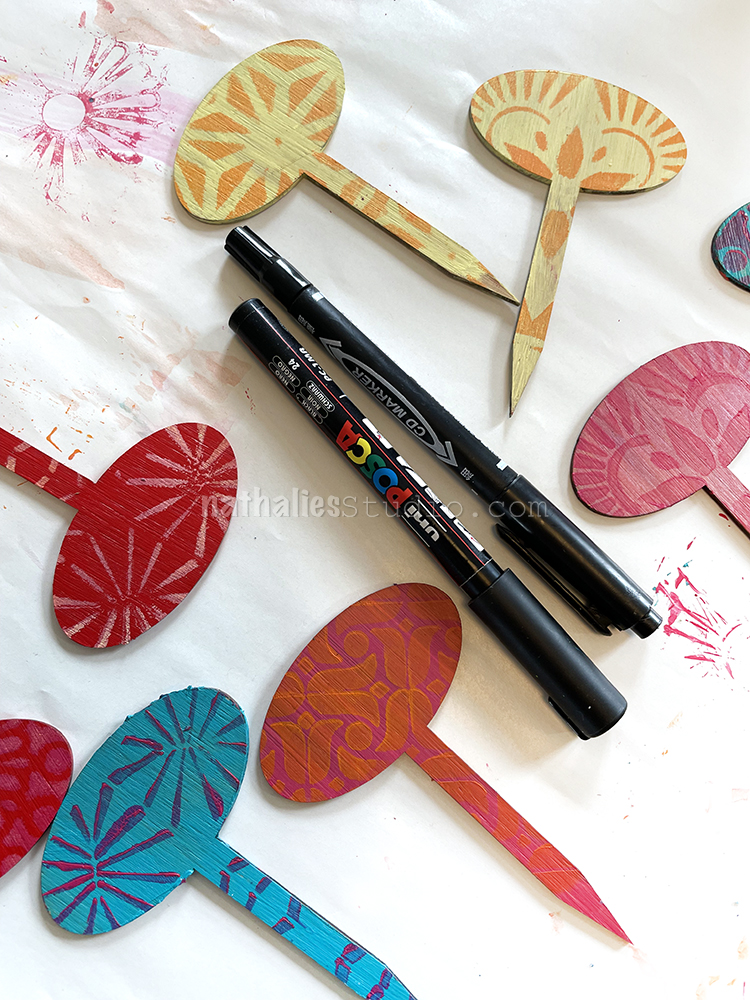 When everything is dry, it's time to label. An acrylic marker or even a Sharpie will do for this.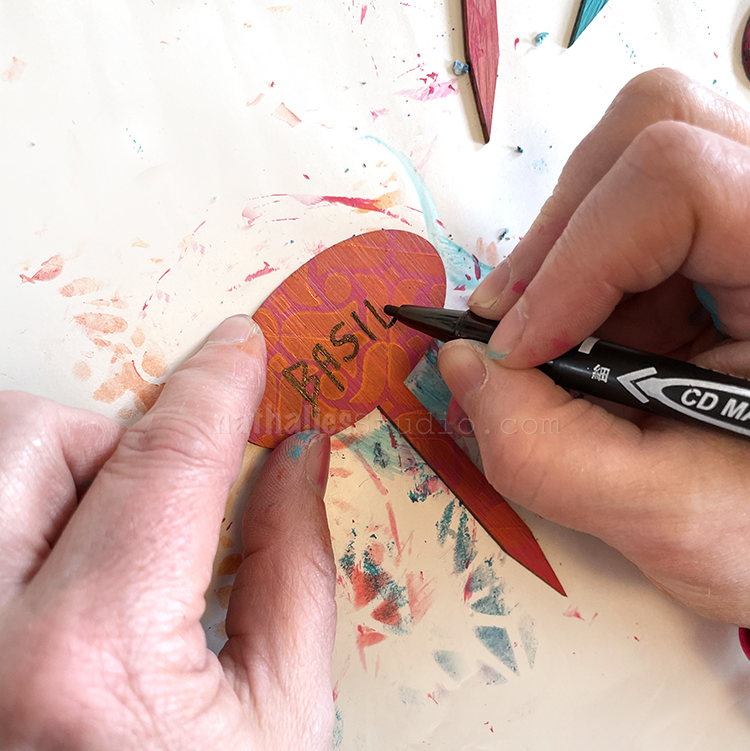 You can go fancy with the type!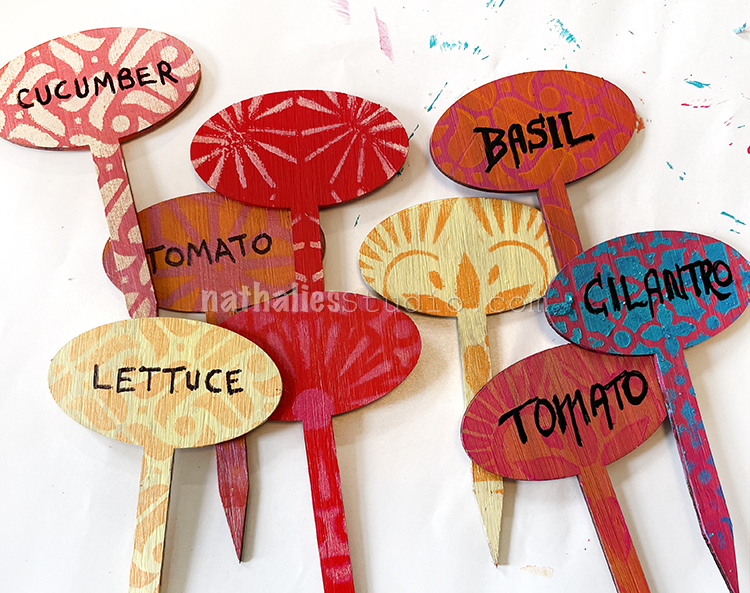 But leave some blank – you never know what you might plant later.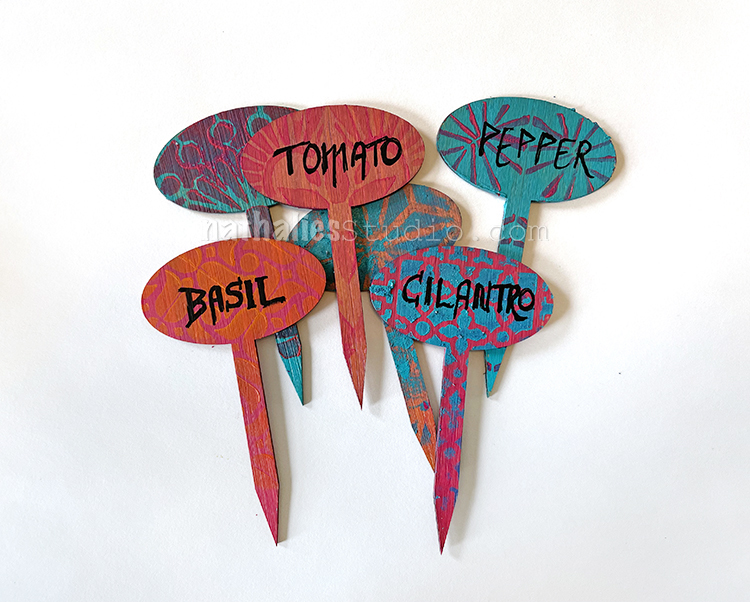 They look great with those small stenciled patterns and happy paint colors.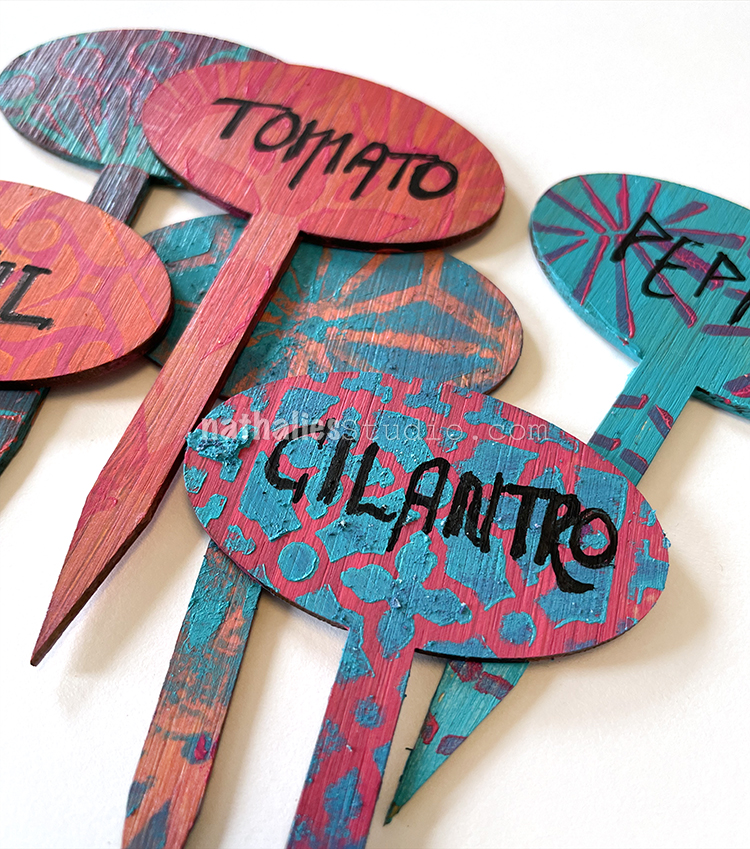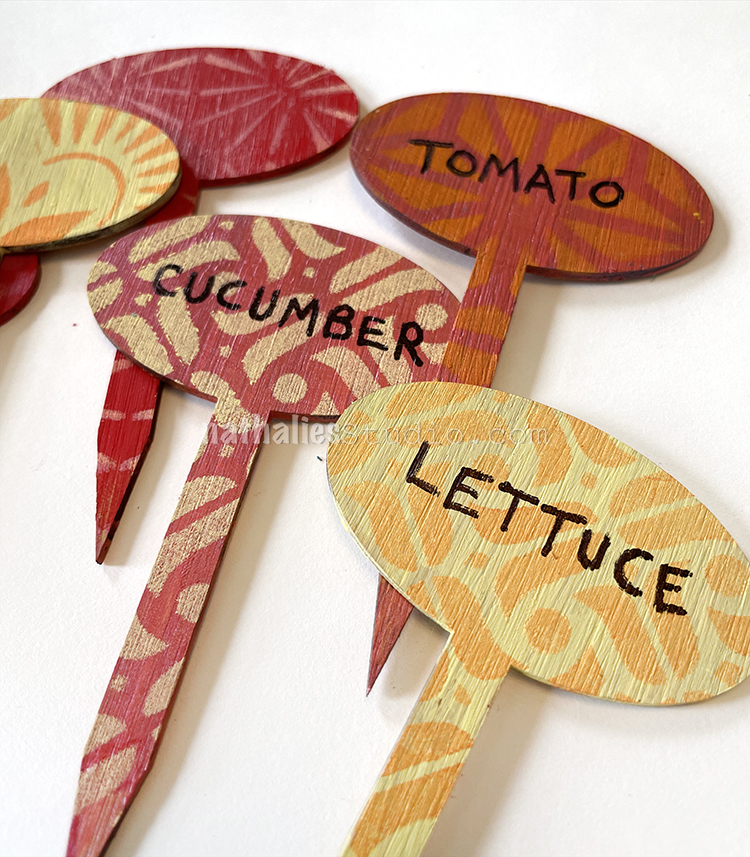 What are you planting this year? Flowers? Herbs? Vegetables?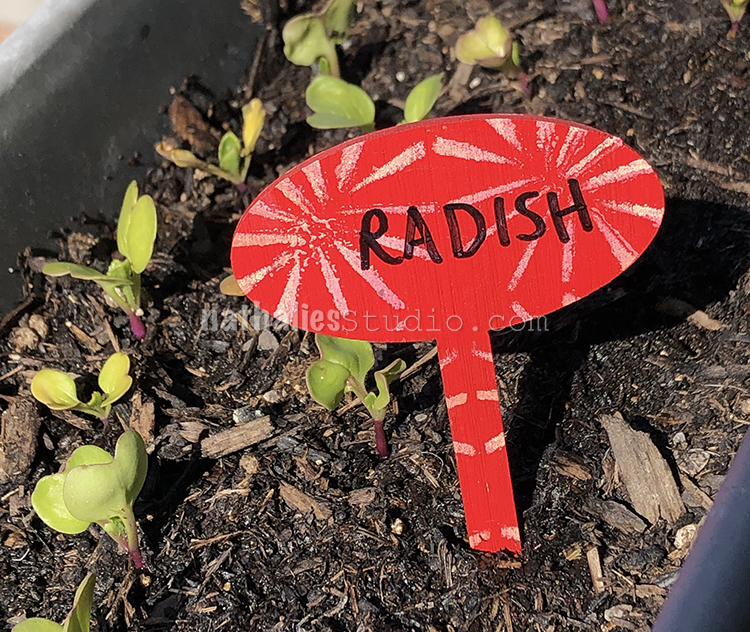 There's no question what these little sprouts are.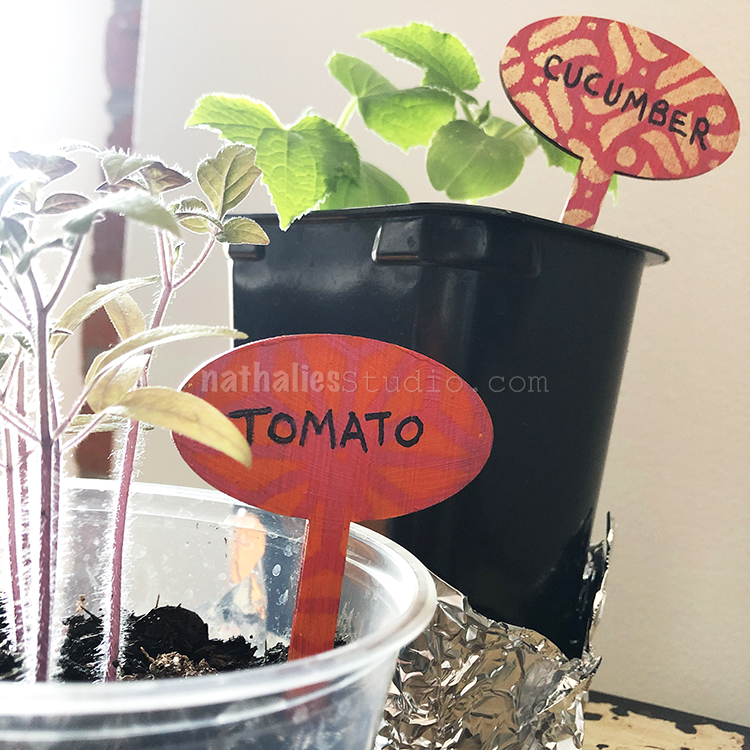 And these can go into the garden when the time is right.
Hope this inspired you to get your stencils and think about the garden and how you can get creative there too. Although my garden is a work in progress this year, I will get a few potted herbs to tag soon so that we can have a bit of fresh greenery to enjoy. Happy stenciling and happy gardening!
Here are some of the supplies we used: