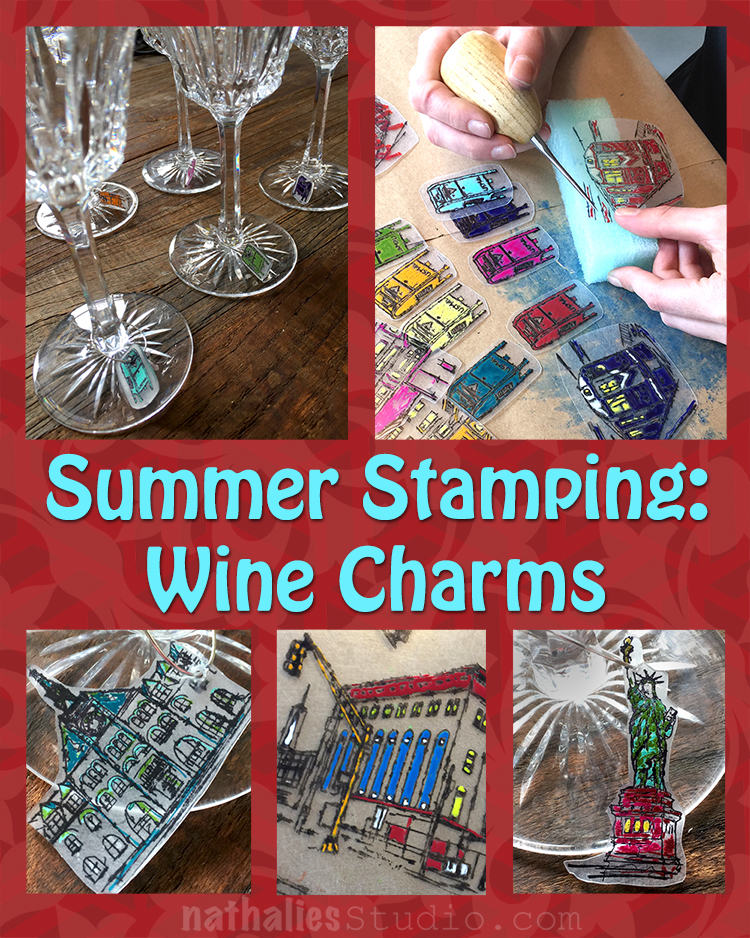 A couple of weeks ago my friend Kim and I spent a morning to make some fun DIY Wine Charms. With 4th July coming up and some wonderful evenings spent with friends outside we thought that my RubberMoon Stroll Through the Hood Sets would be perfect for making a couple wine charm sets.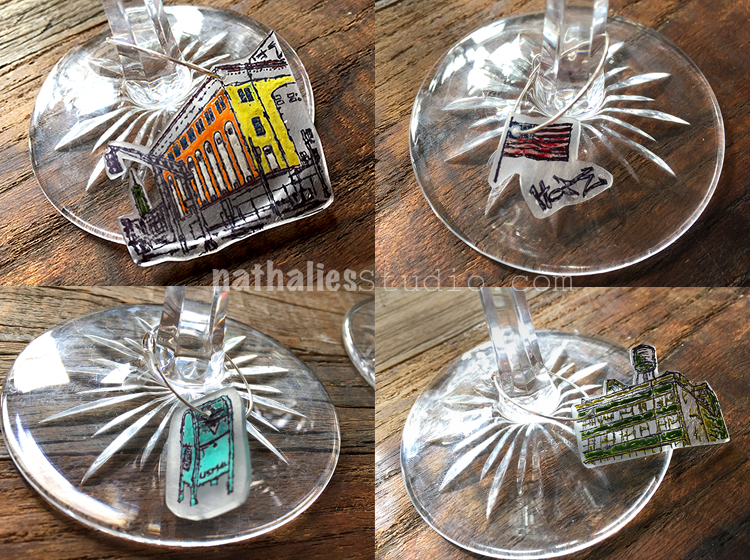 We stamped using black Staz On on top of Shrink Film (complete supply list is below)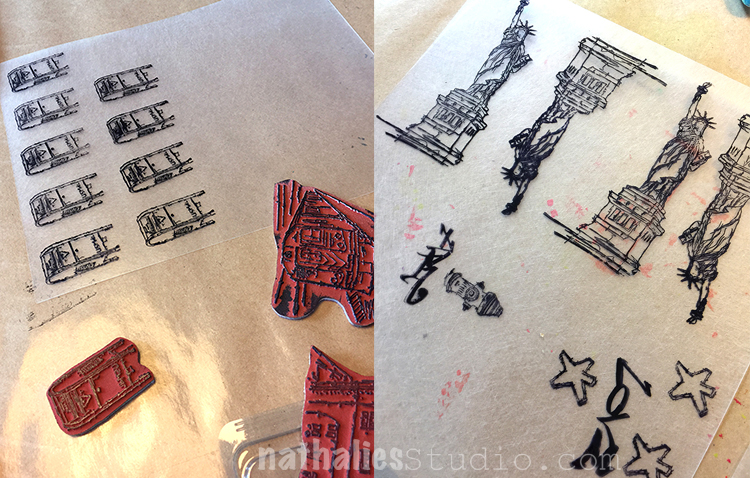 Colored the images in with some Derwent Graphik line painters.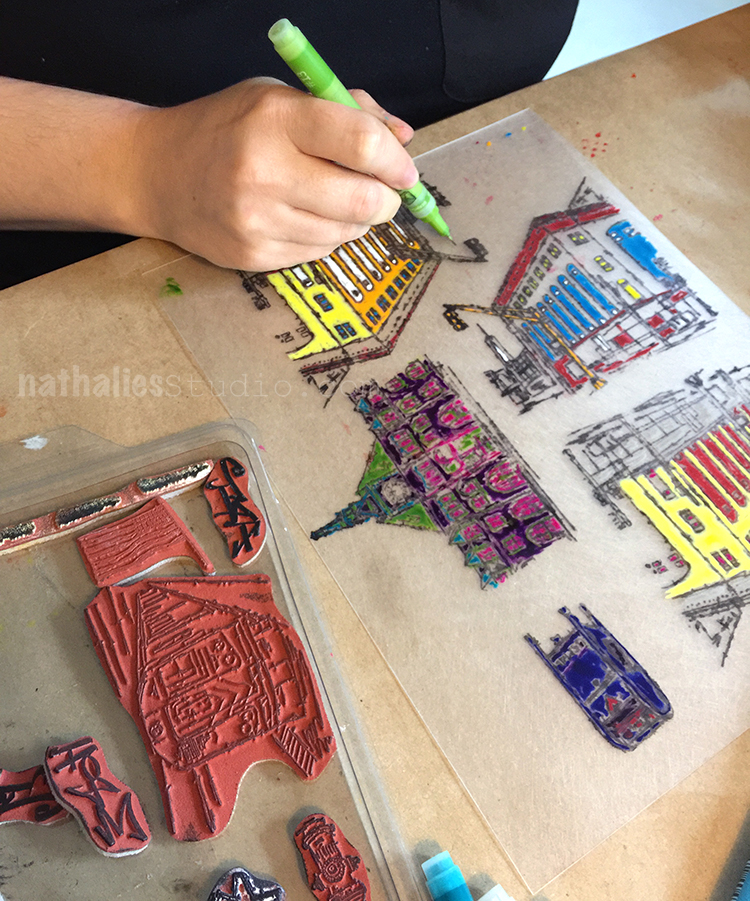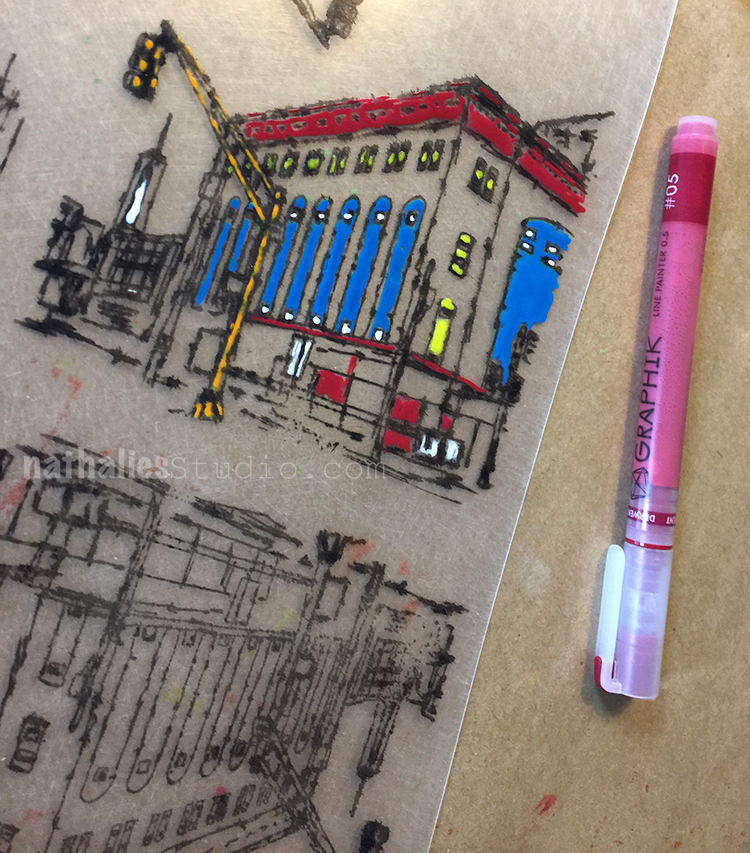 Cut the images out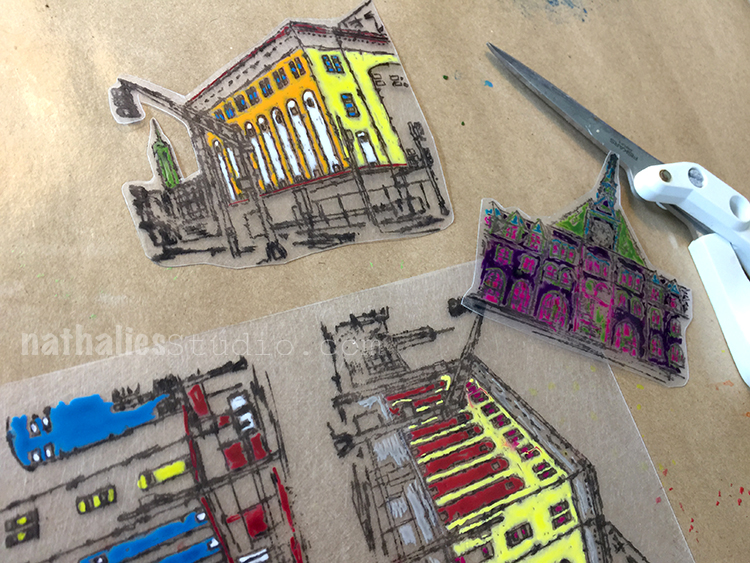 and poked a whole into them. (we learned we needed to make sure that the whole would be really big- since they shrink too – so hole punch whole is the perfect size)
We placed all the shrink plastic shapes onto a baking sheet and followed the directions on the packaging -backed it for a couple minutes and
pulled out the cutest little plastic pieces. See how much Lady Liberty shrinked. We shrieked in delight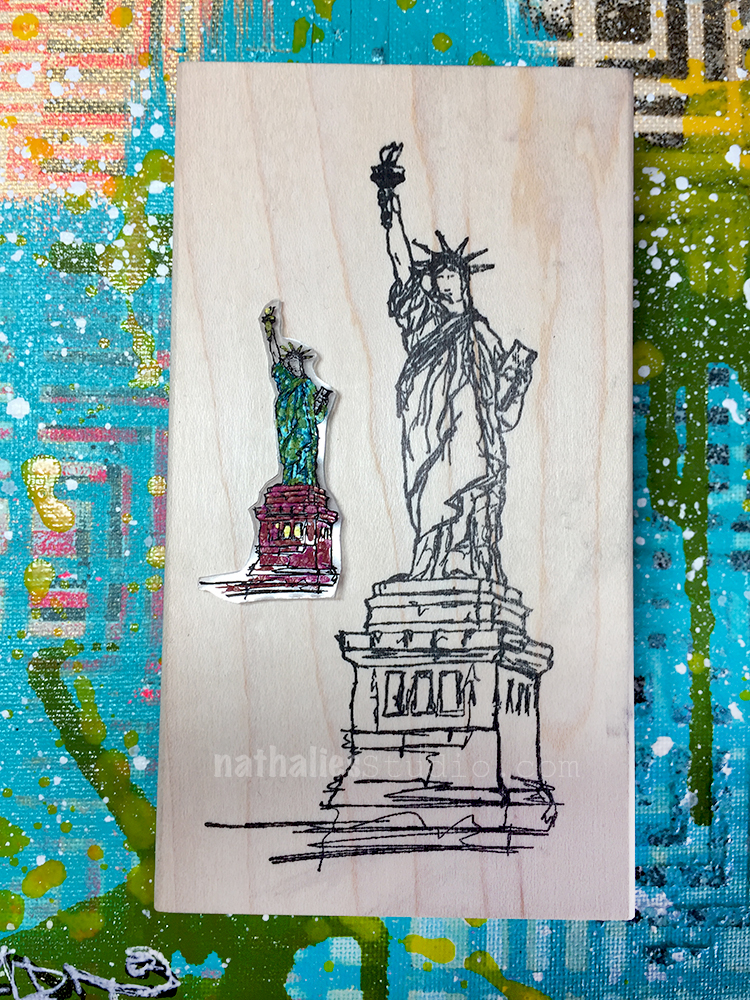 and put some wine charm rings through them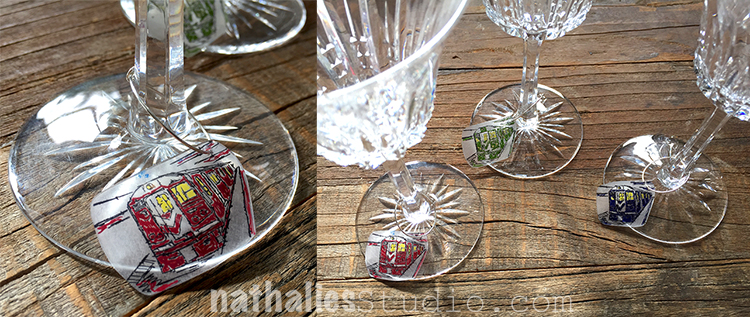 We made an E-Train Set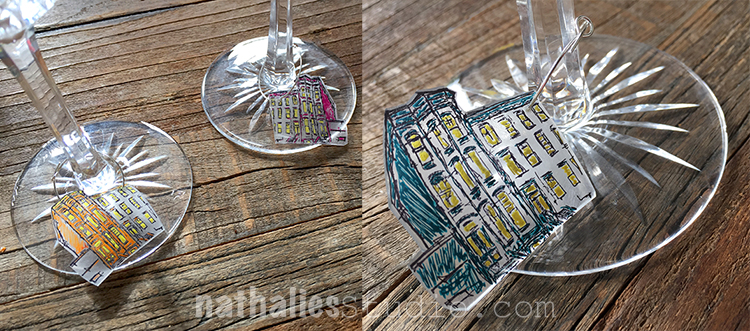 and a Brownstone Set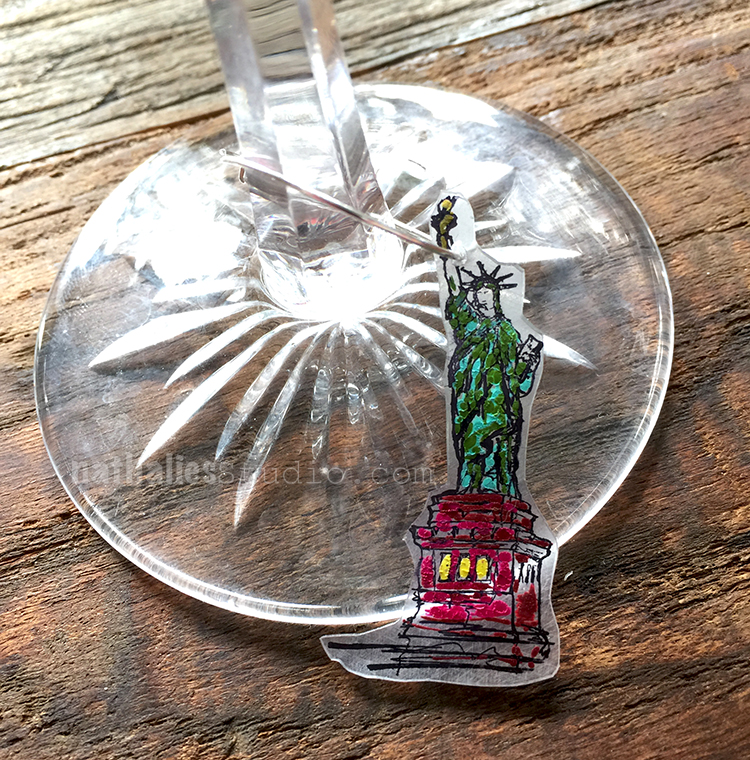 A mixed set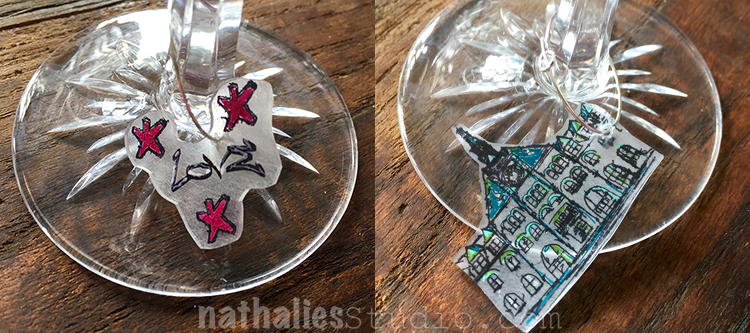 and a mailbox set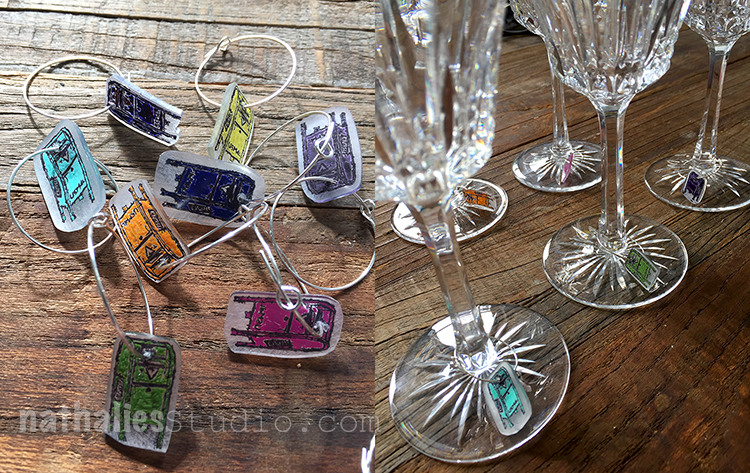 and we could not stop. Guess what everyone is going to get for presents in my friend's circle in the next couple months ;)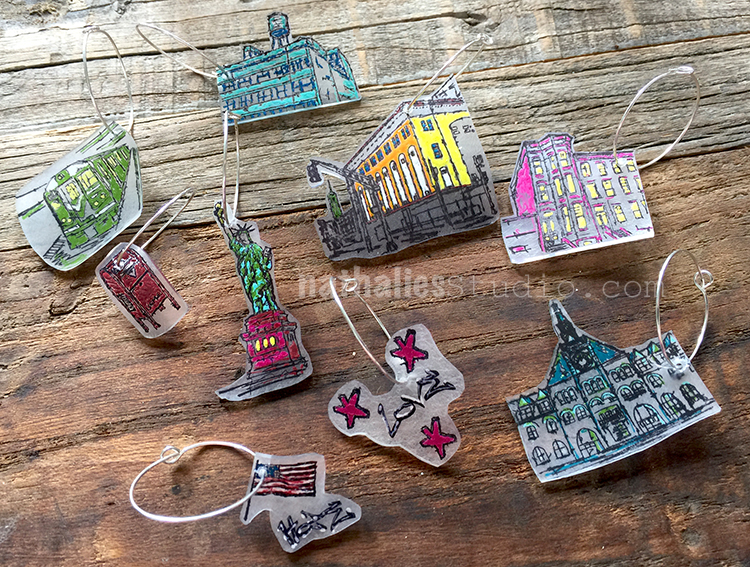 On this note "CHEERS" my friends and I hope you liked this little tutorial. Give it a try :)
Here are the supplies we used- some links are affiliate links