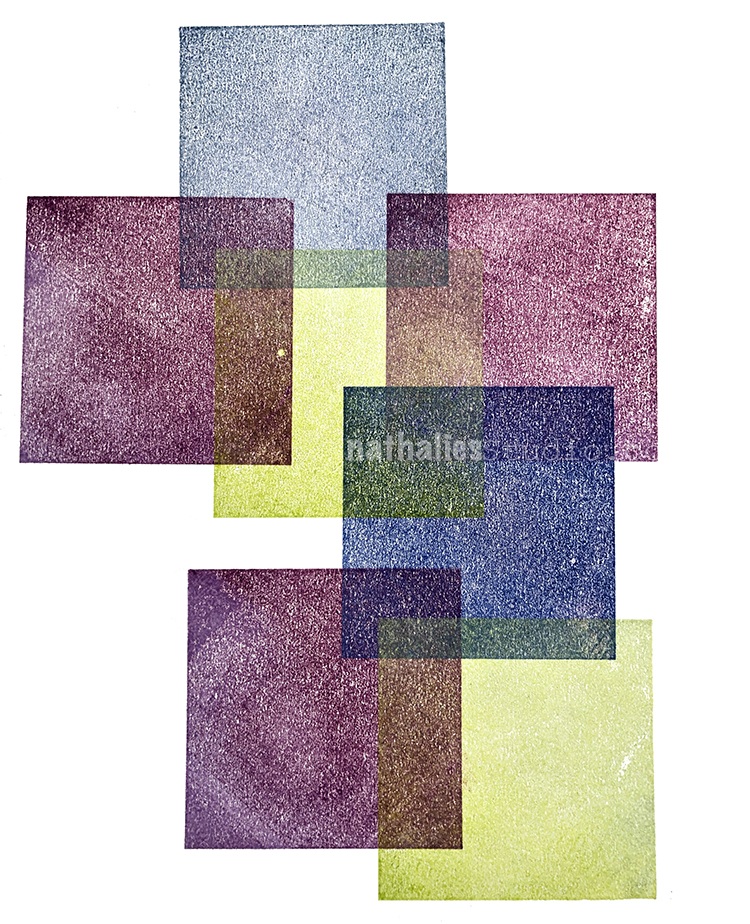 Looking for something solid? Like a nice solid shape that you can depend on? How about some solid stamps like my Solid Square, Solid Triangle, or Solid Hex! Haha I'm just joking around but they are pretty nifty stamps to play with.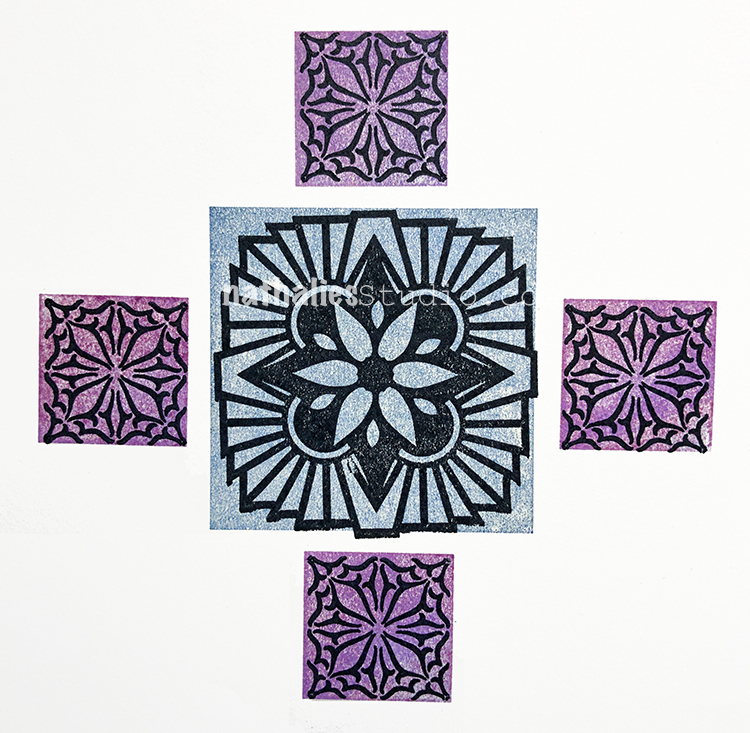 I designed them to be used underneath my other stamps of the same shape, so the Solid Square Small fits right under my Floral Tile Small set and the Solid Square Large fits the Floral Tile Large and so on. But they make a nice base for lots of stamps like my Love Tag, Hope Tag, and Star Tag.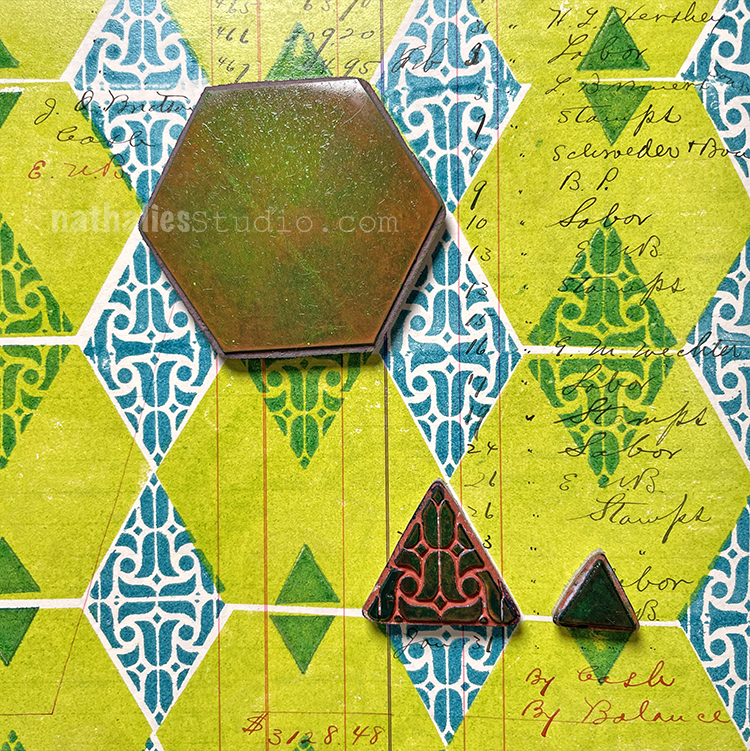 The shapes just kinda work together too and if you're into making patterns or building backgrounds, Solid Hex Large, Solid Triangle Large, and Solid Triangle Small might be your new bff's.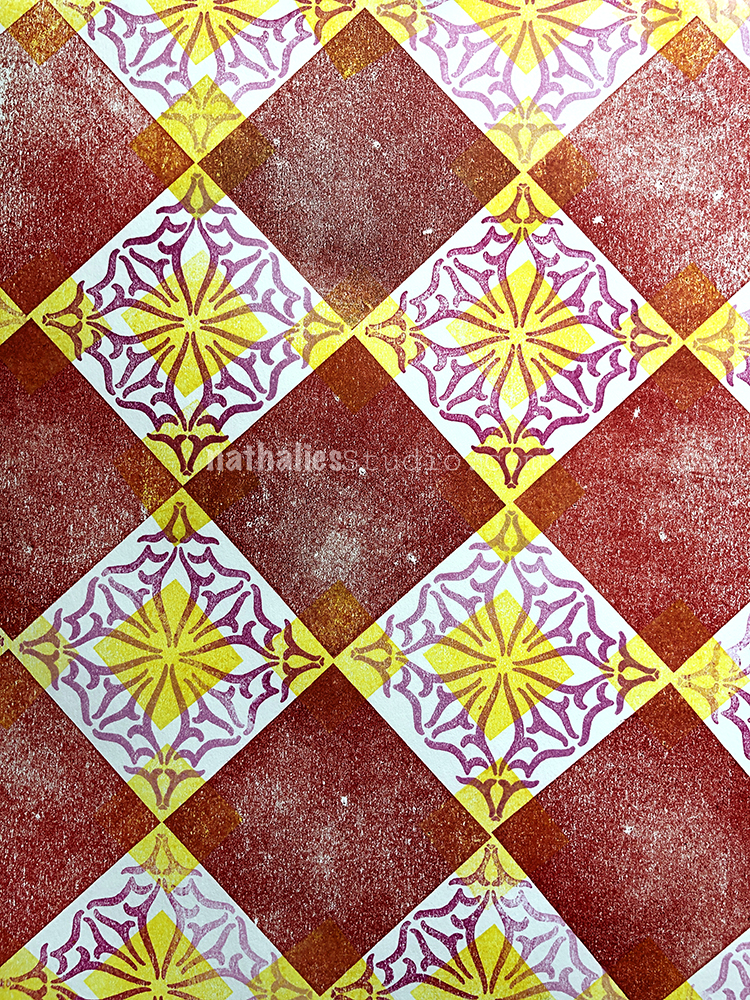 Mix them up and layer them. They are building blocks for something bigger.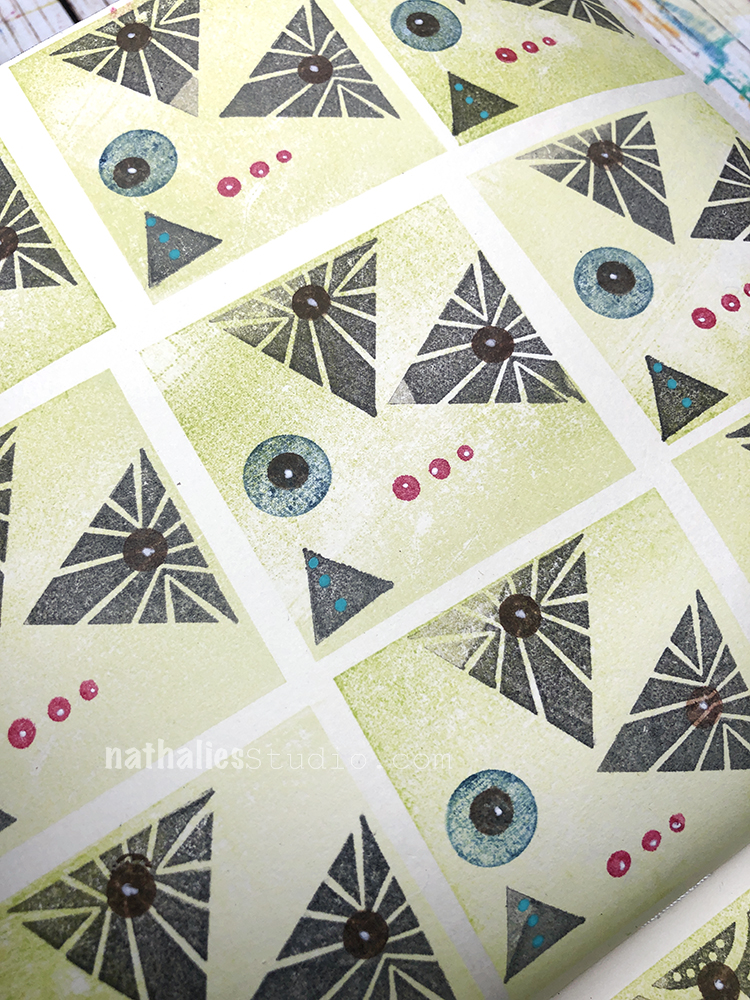 They can be a base for additional stamping with shape and pattern and in fact they can even be used to "kiss" other stamps before they go on the page. Check out that simple process here and enjoy the results: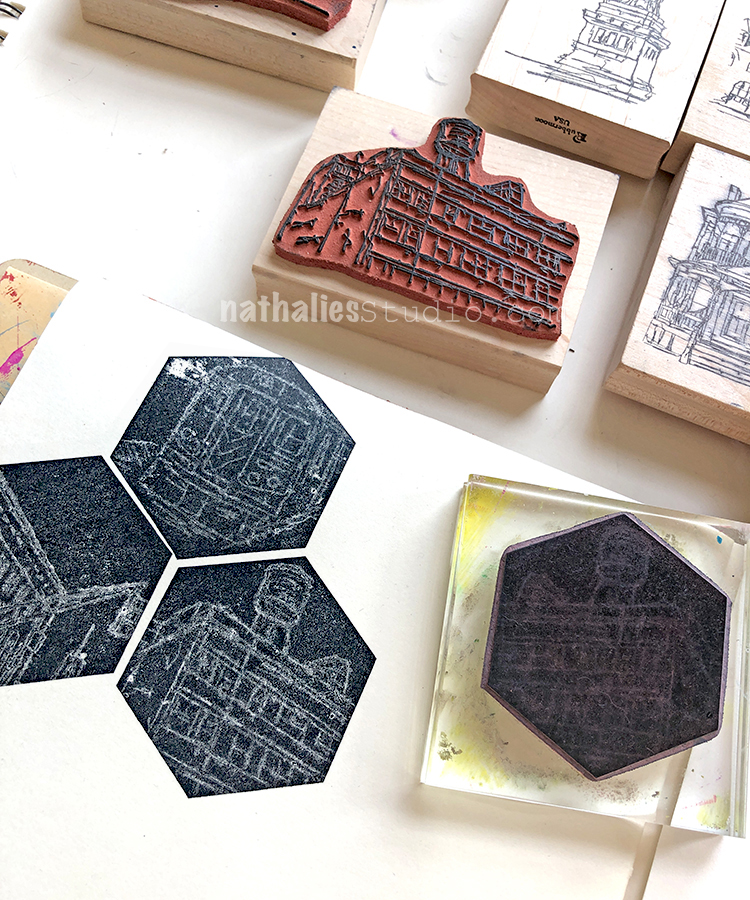 I used the Solid Hex Large and my Stroll Through the Hood stamps in unison and also my Embroidery and Cardboard sets too. It's a fun way to get an old carbon copy look.
Solid stamps. Solid shapes. Solid recipe for mixed media success :)
Here are some of the supplies I used in these projects: