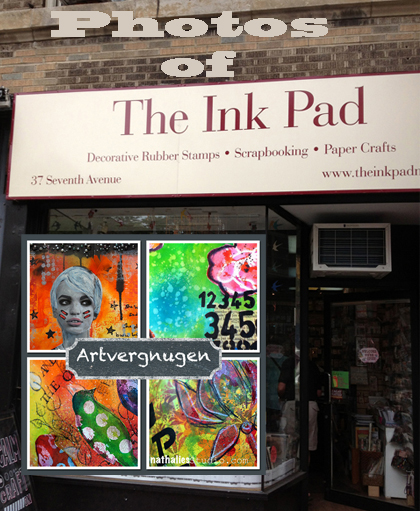 This friday I had the pleasure of teaching anotherArtvergnugen Workshop at The Ink Pad in New York City. Artvergnugen is an ongoing Evening Art Journaling Class – once a month I teach with a different medium or tool and it is loads of fun. I love our little group of girls! This time I showed all kinds of techniques and ways on how to use PanPastel, a wonderful pastel medium, in your art journal.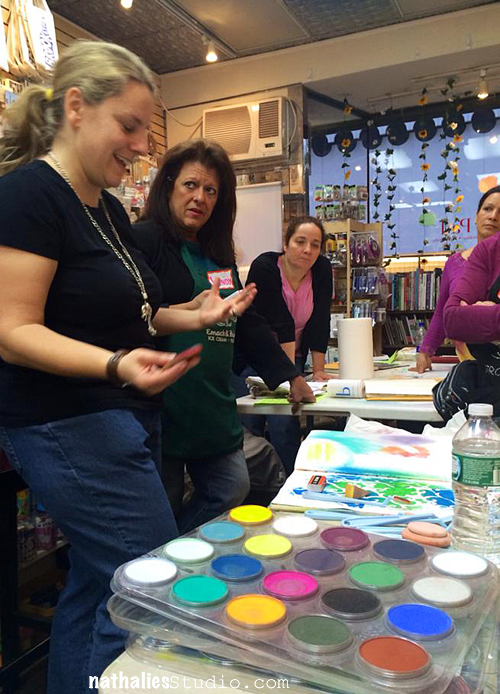 As you can tell I am very enthusiastic about PanPastels and the girls looked at me first as if I am a bit goo-goo..well I am ..but ha- I got them excited too ;) (Thank you Pamela Young for letting me use the picture)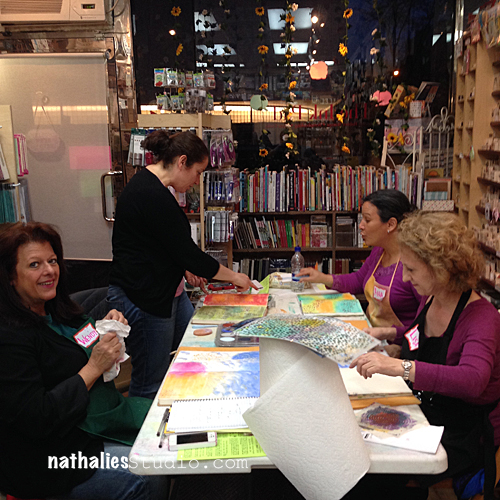 Soon they were playing and trying all kinds of applications and techniques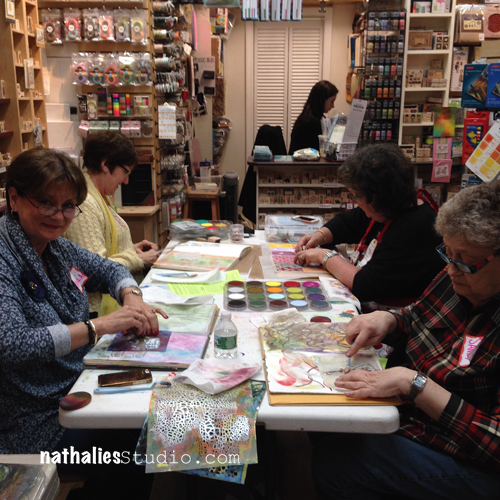 Pamela loved how she could layer all kinds of different techniques to build up a page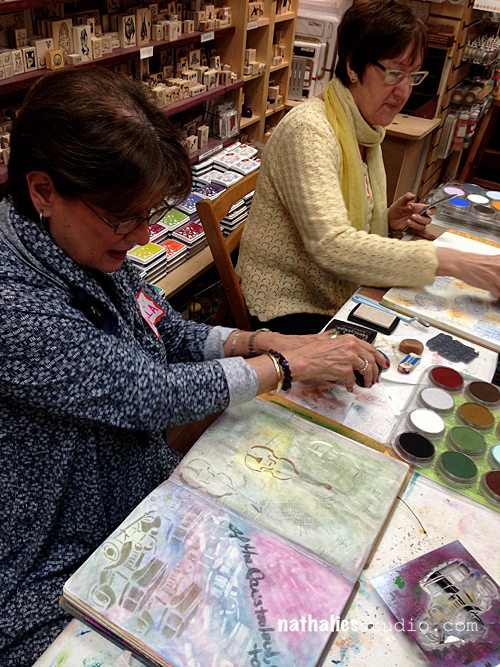 Wendy obviously loved playing with the Versamark Techniques I showed ;)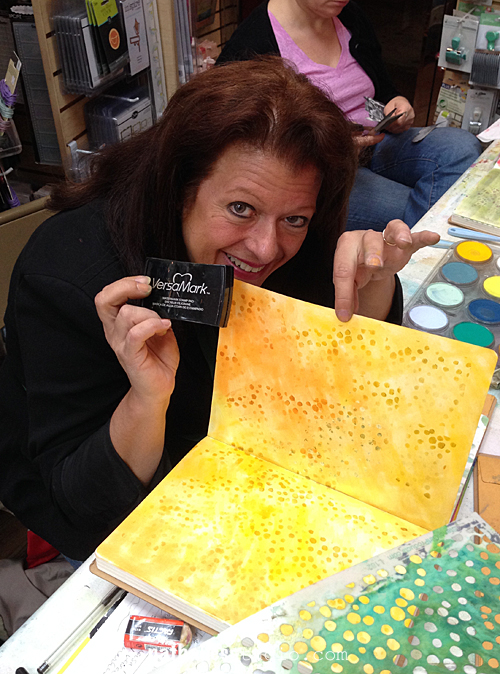 Jane loved the Stamping Techniques :)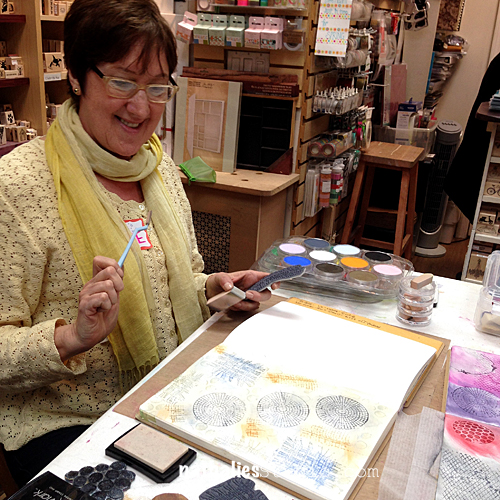 Lisa loved playing with Stencils and PanPastel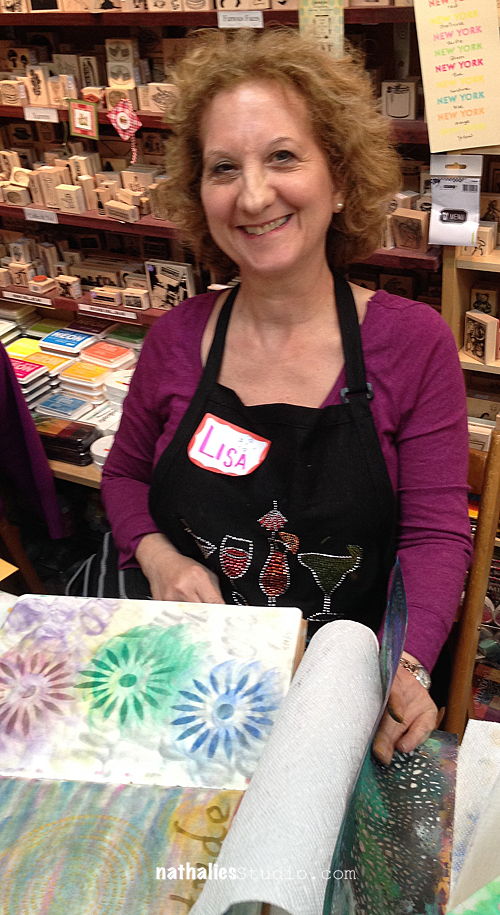 Sandra really liked being photographed ;) just kidding- she liked the stenciling best too I think :)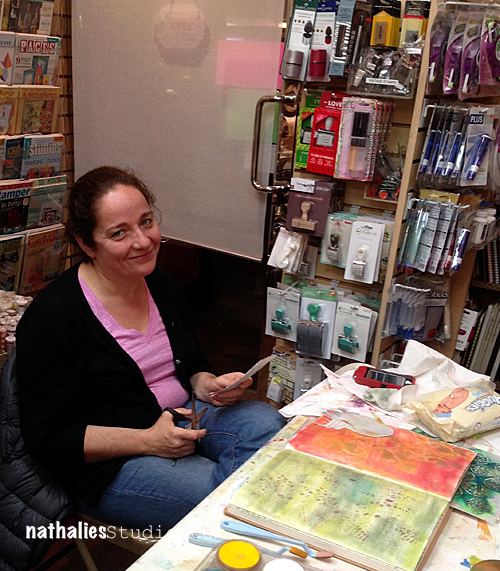 And Sandy loved the vibrancy of the colors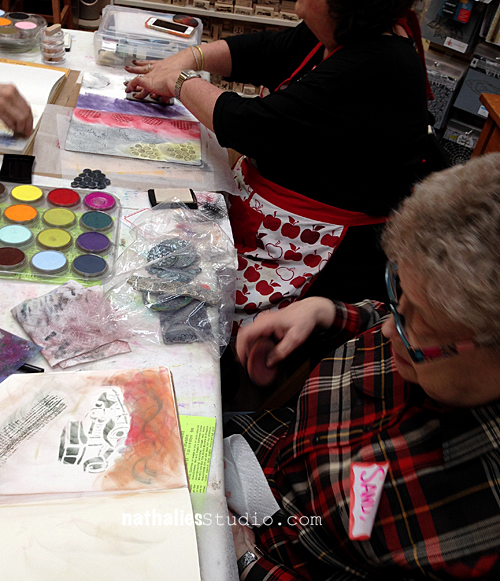 Ana loved how you could blend the colors and also the stenciling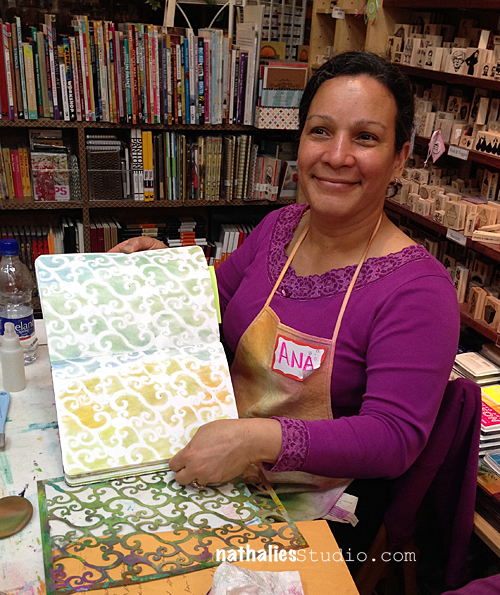 And finally Diane really loved her page with all kinds of different techniques ..and I love it too :)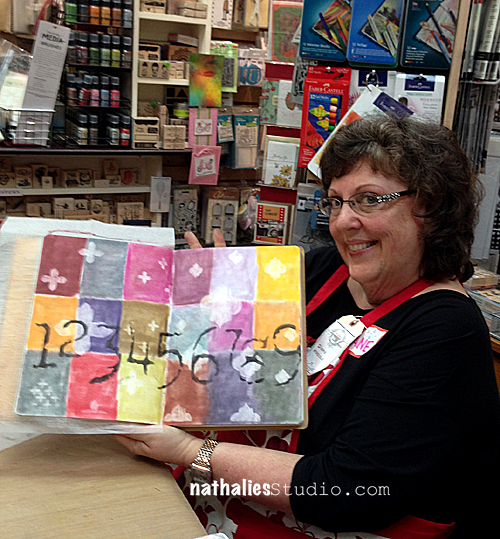 The next and last Artvergnugen is on June 27 – I believe there is one seat left – the theme will be Oilpastels/Artbars – I would love to see you :)
If you would like to learn the techniques and actually many many more  then what I taught in The Ink Pad on how to use PanPastels, sign up for my Online PanPastel Class. 
In five lessons you will learn the basics, all kinds of surfaces and techniques you can use the PanPastels with and I will show you several projects including a nice wooden canvas and a scrapbooking layout using them too. And you don't have to travel to New York for this…although…it would be fun, right? You can take the class in your Jammies, whereever you are , whenever you want :) More details on the class here
Wishing you a wonderful day
Nat