Wohooo- so stoked to be back again at My Heart's Fancy in Oklahoma for three workshops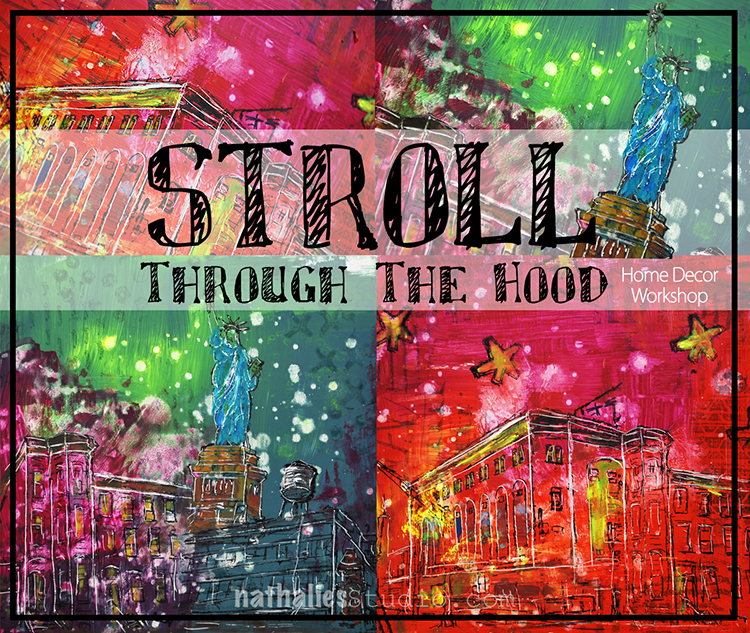 June 16, 20172:30 pm – 6:00 pmStroll Through the Hood – Mixed Media Wall Hanging
Let's create a beautiful little wall hanging for your home, office, or beyond! We will begin by creating a colorful, patterned background. Then we'll take it further by adding scenery using stamps, graphite, paints and other supplies. Finally we will add detail and highlights to pull the landscape together. We will be working on Ampersand Clayboard which offers a special and exciting surface to create your Mixed Media work on.
---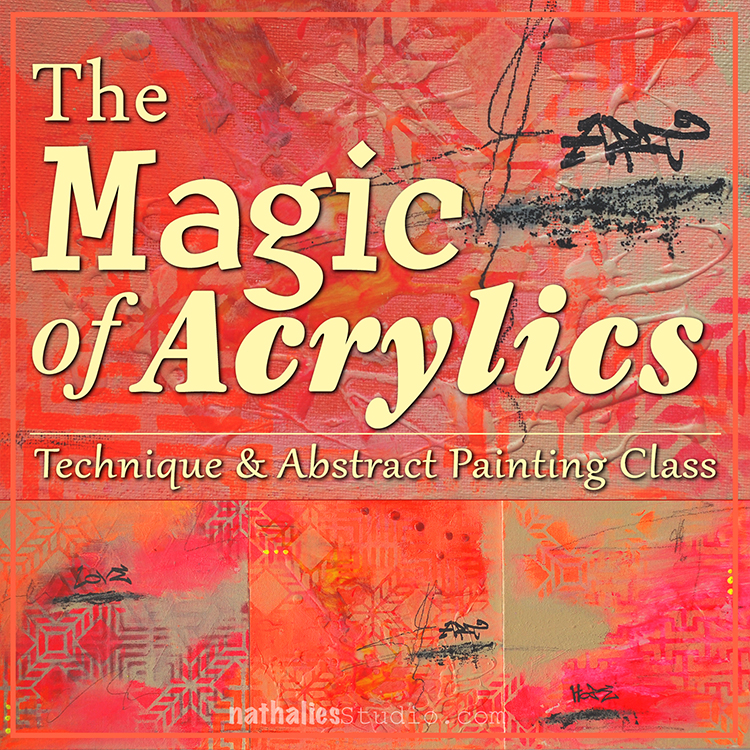 June 17, 201710:00 am – 5:00 pmThe Magic of Acrylics – Technique & Abstract Painting Class
Join me for a full-day class exploring all kinds of different Acrylic Media – from Dumbledore to Merlin, from Acrylic Paints to Acrylic Inks, from String Gel to Pouring Medium, from Modeling Past to Black Lava and other fun stuff!
Learn their magic – and put an end to the mystery of how to use these amazing helpers in your Mixed Media and/or Art Journaling projects. The first half of the class will be technique based and in the second half you will put your own spell onto 3 abstract canvas paintings. After this class you will have a lot of fun waving your new magic acrylic wand whenever you create!
---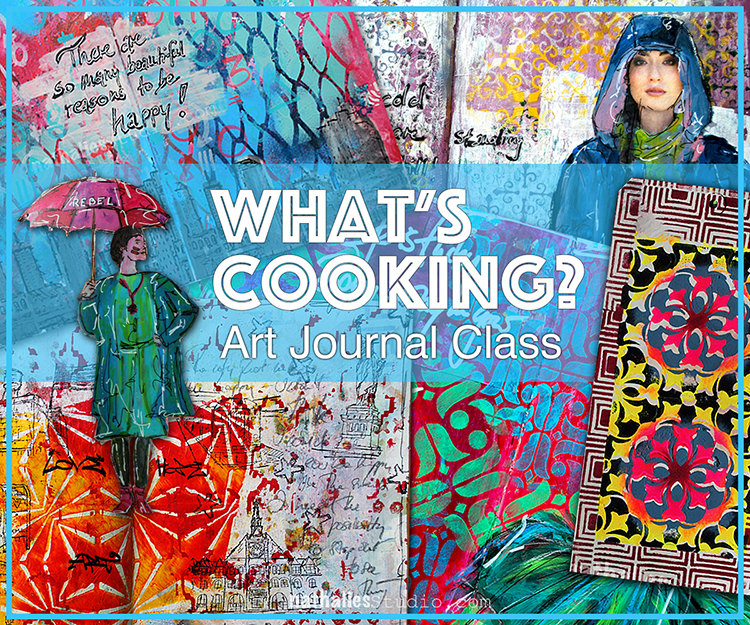 June 18, 201710:00 am – 5:00 pmWhat's Cooking – Art Journal Class
What makes an Art Journal spread, or for that matter a work of art, work?
Let's explore in a playful and creative way the Principles and Elements of Art, using Mixed Media tools and supplies. Think of the principles as you might think of a recipe: a starting point to which we add the right ingredients – the elements – to make your art journal pages more interesting. Develop your individual recipes, which will result in your very own style. – LET'S GET COOKING!
---
I hope to see you there! And if you cannot come- check out where I am teaching in the next couple weeks