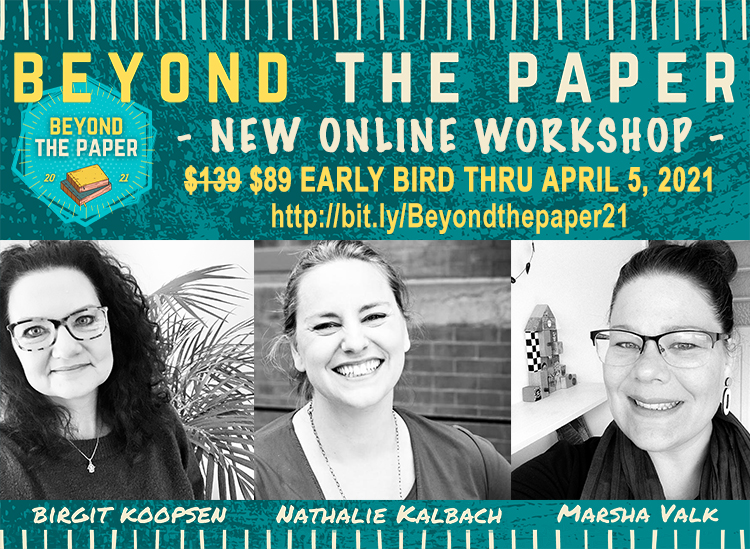 We're thinking about surfaces and substrates in a new way in our Beyond the Paper workshop. Birgit Koopsen and Marsha Valk and I are at it again, teaching together and bringing you 3 different perspectives and styles. And guess what? Class is now in session!
I hope you are joining us in the classroom and if you haven't signed up just yet, there is still time to get in with the Early Bird price (sale ends today, April 5 at 11:59pm EDT) – Sign up here: http://bit.ly/Beyondthepaper21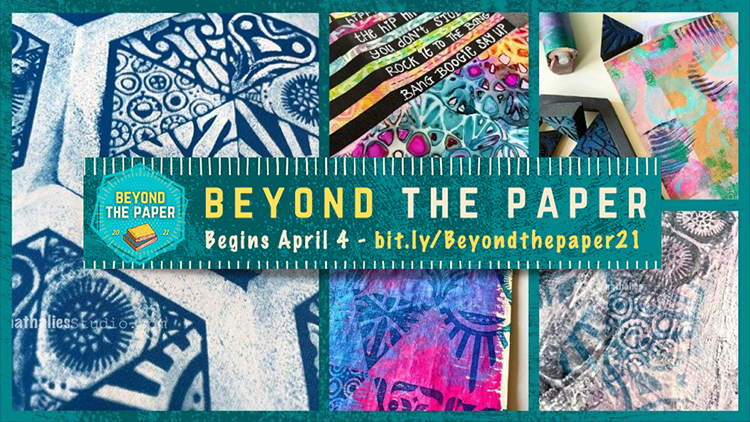 You can learn more about how the workshop works and what supplies we will be working with in the Beyond the Paper Live webinar that we recorded last week and posted HERE on the workshop page. Check it out and hope to see you soon in the classroom!