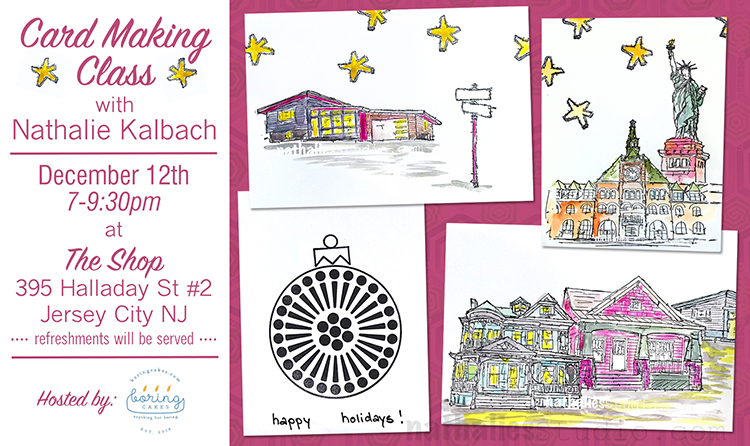 I hope you can join me on Thursday, December 12th for a festive evening of holiday card making in Jersey City! I am teaching a workshop at a new space in my hood and am excited to be bringing some stamping and watercolor fun to help you make a batch of 12-15 cards for your holiday wishes.
It will be a relaxing good time with lots of creating and some refreshments also will be served. Spend an evening with old friends and new, enjoying a holiday activity that will help you spread some joy too :)
You can learn more and sign up HERE.