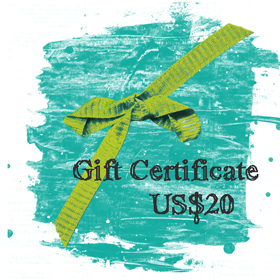 Only 6 days until Christmas. Need a gift for a creative artist or crafter? You can now give someone a gift certificate to CJS 2014.
Just select the "$20 Gift Certificate" product in the n*Studio shop and check out online. (/shop/gift-certificate/20-gift-certificate/) On the billing and payment page, you'll find a section to name the person you want to give CJS to. Just enter their name and email address along with a personalized note.
The recipient will then get an email from n*Studio that includes a discount code for anything in the n*Studio shop. If you want to give the gift certificate to the recipient personally- just have it sent to you and you can print it out.
All they have to do then is add Creative JumpStart 2014 to their cart and checkout using the code. And voila, they're in!
I will also add other gift certificates later today with different values if you want to gift one of my online workshops in the shop.
Wishing you a wonderful day
hugs
nat