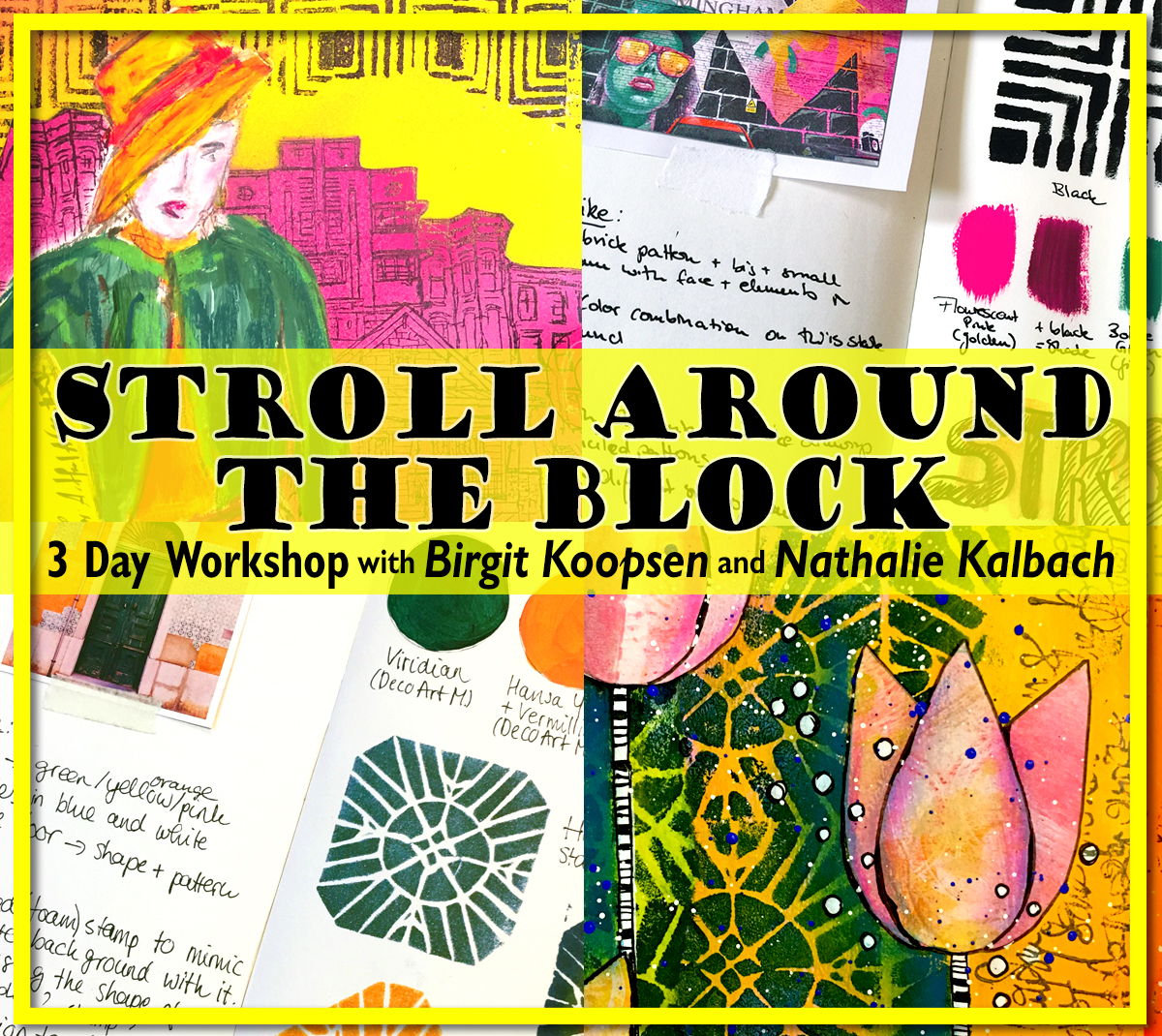 Birgit Koopsen and I are so excited that we are coming back to teach another 3-Day Workshop in Coventry in the U.K for Art Workshops.
Take a Stroll Around the Block with Birgit and Nat and discover that inspiration is all around you!
In this 3 day workshop, we'll embark upon a creative scavenger hunt to seek out inspiring clues in our environment. You'll learn how to turn these inspiring clues into artwork by using inspiration maps, some of Birgit and Nat's favorite techniques and tools, and your own personal style.
Based on what you have seen on your stroll and how you apply these tips and tricks, you'll come away with very unique and personal art journal pages that work. In the end, you'll have learned about pattern design, composition, and other Elements and Principles of art and a new technique for gathering inspiration for your art-making.
After these three days you'll know how to find and look for inspiration in architecture, street art, nature and museums and how to translate all this into meaningful and creative artwork.
I hope you will join us, we had such an awesome class last year in Coventry- you can see some pictures of the 3Day Workshop back then here.
Here is a little video where Birgit and I are talking a bit more about the workshop and what we will do:
Birgit and Nat talk about the Stroll Around Block Workshop from Nathalie Kalbach on Vimeo.
Information for sign up and pricing can be found at Art Workshops.
SaveSave