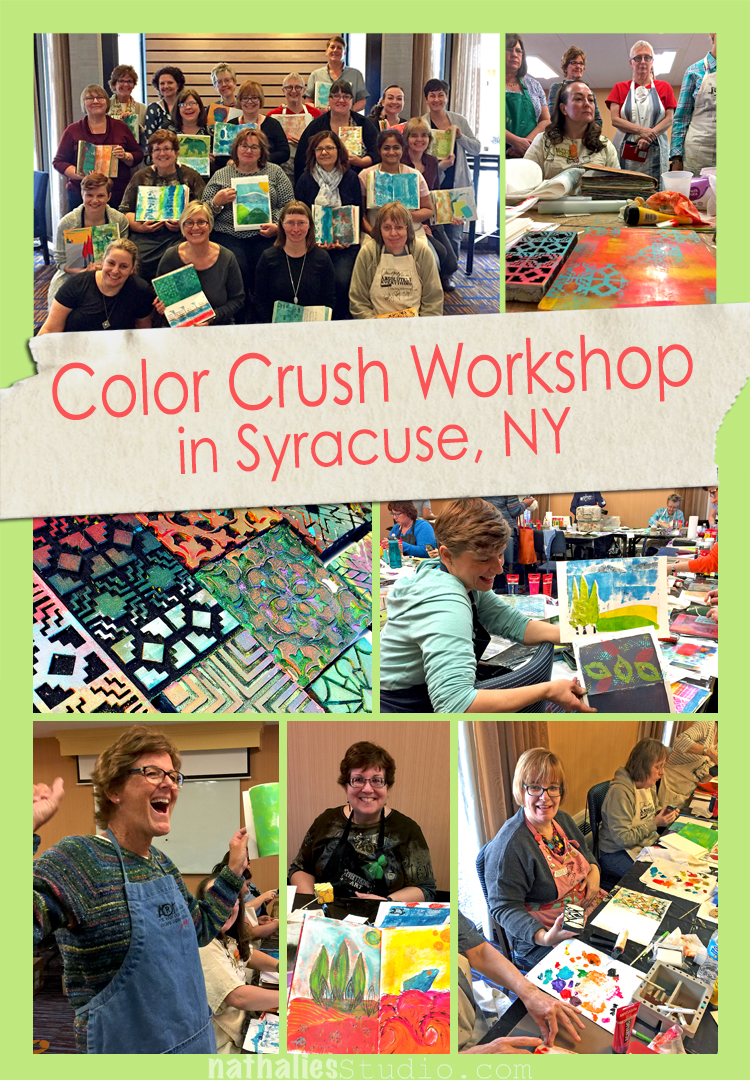 WOW …what an amazing 3-day Workshop organized by OOAK and held by my sweet friend Birgit Koopsen and me.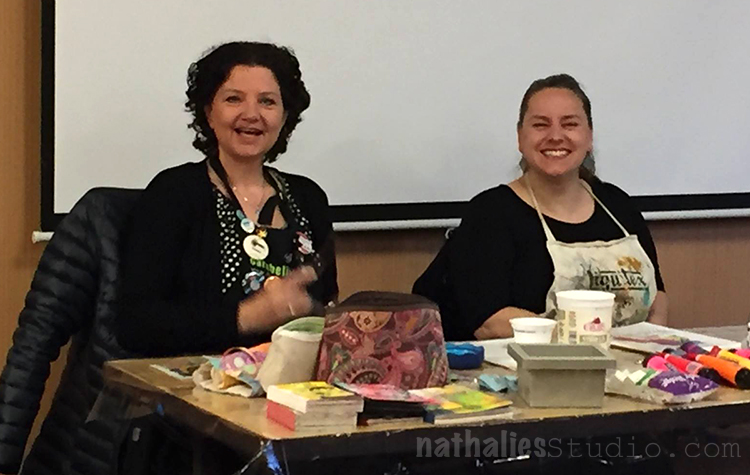 Color Crush was the name of the workshop and 21 super sweet, sharing, caring and fun students joined us for this retreat!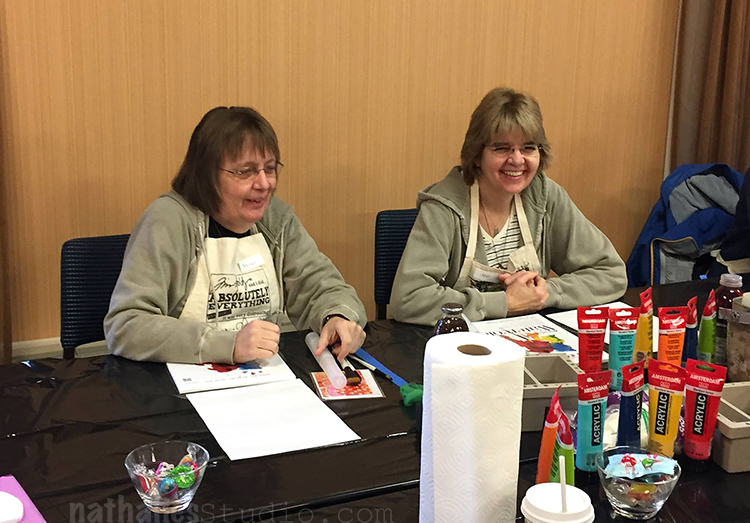 Friends attended, Friends were made and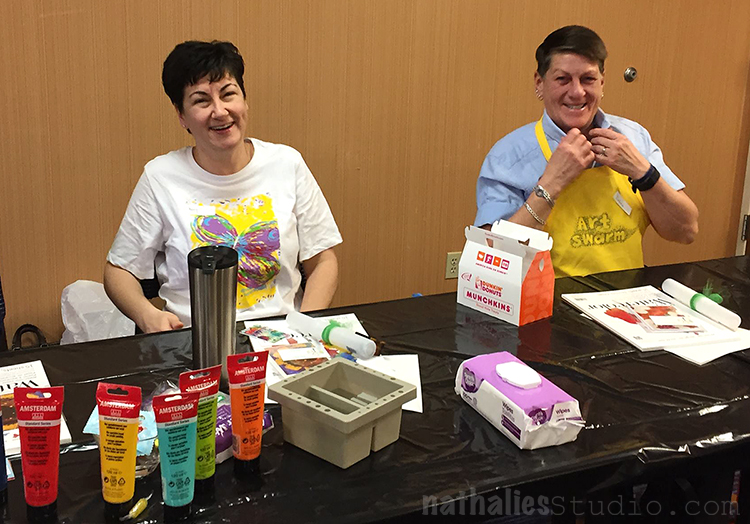 the first day was all about color theory and exercises to work with color and get it really down :)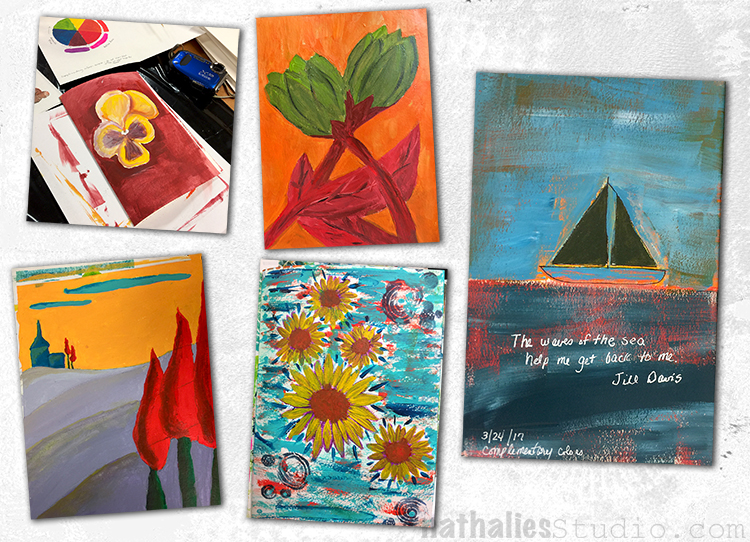 It was a great date with color and pattern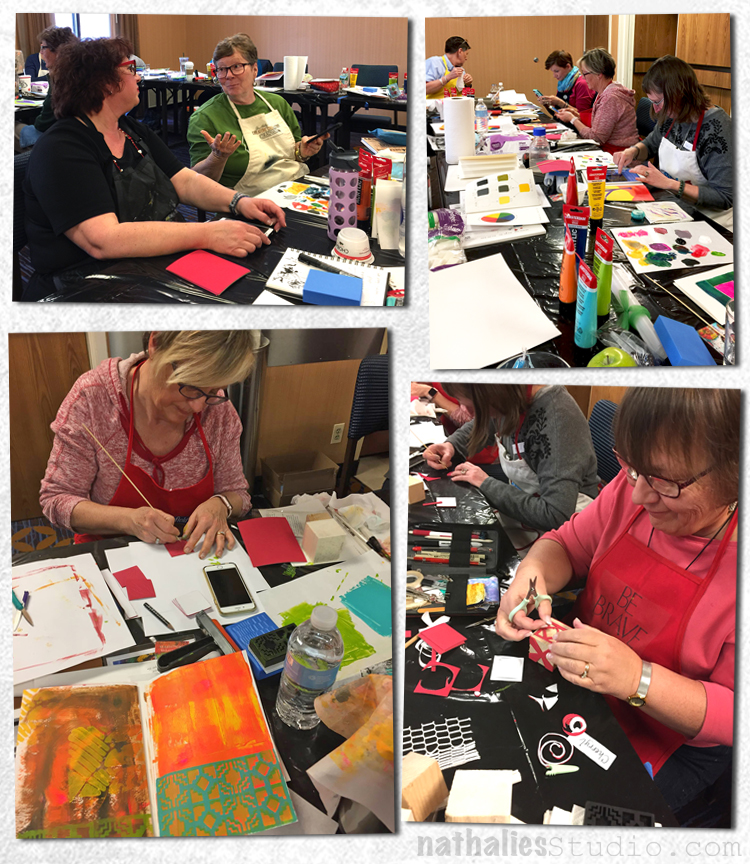 and even if some of the exercises forced some of our wonderful students to get out of their comfort zone…the spirit was upbeat and color crushing.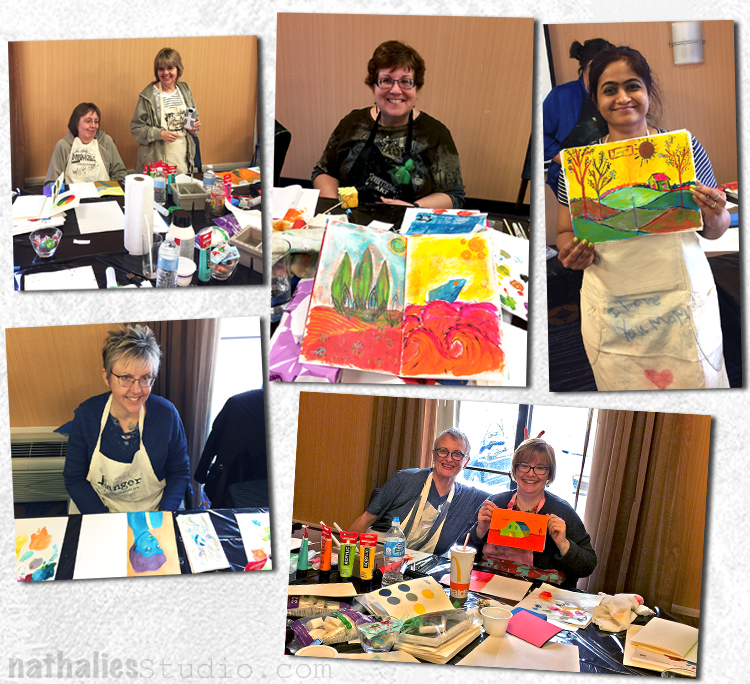 Look at all these smiling happy faces.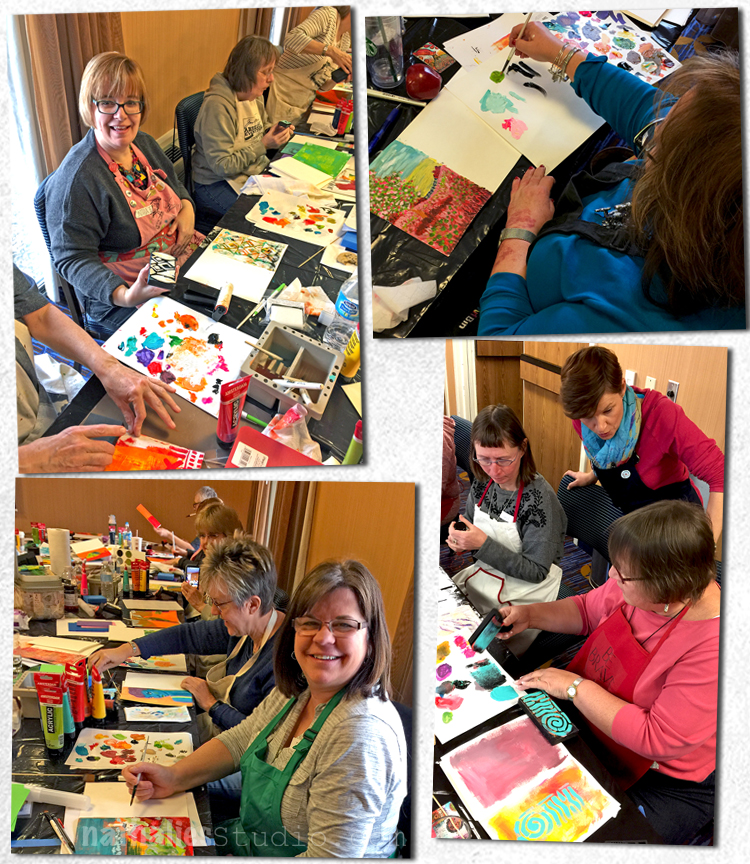 The second day was all about …well Color of course but also Mono Printing. Because knowing your colors really helps getting the results you want.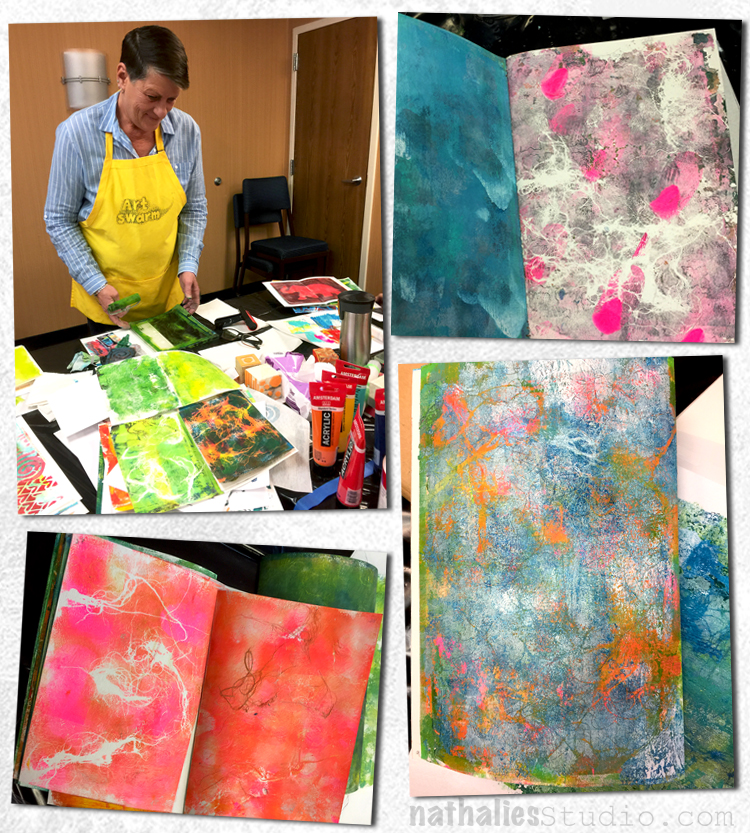 We marbled …and…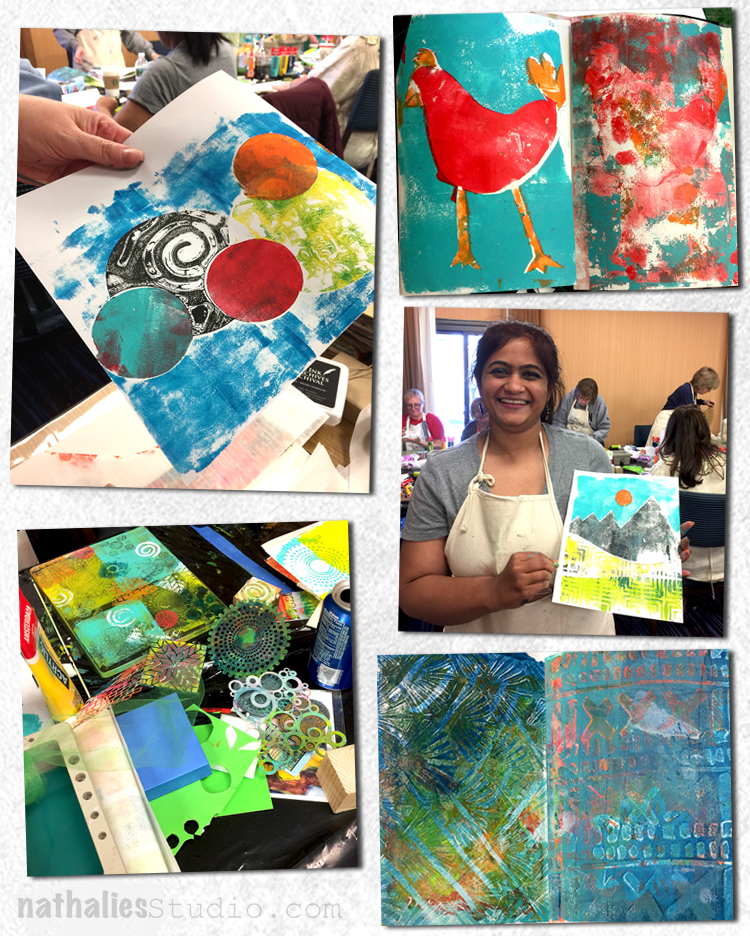 we mono print painted just a little bit…since this is usually a full day class.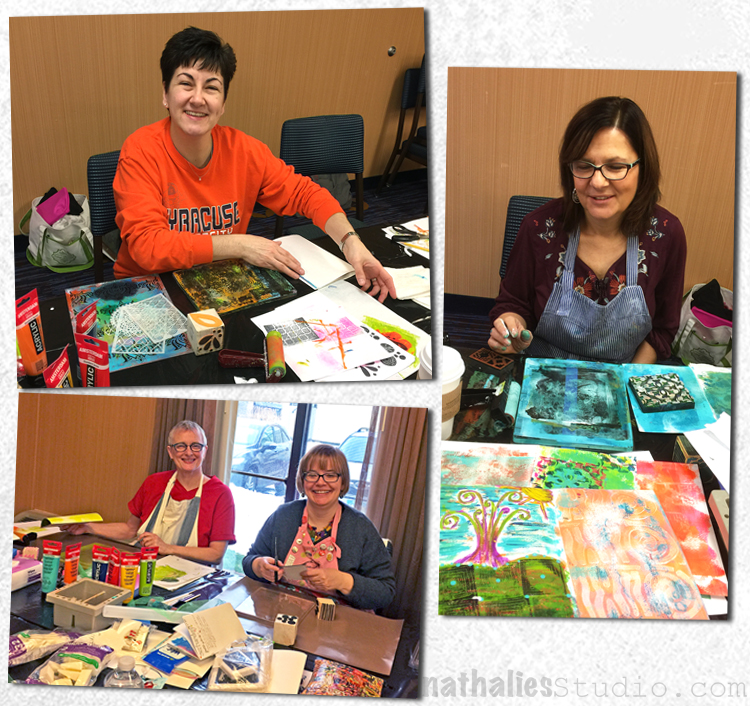 And created fun backgrounds. And for some …it was the very first time mono printing- YEAHHH.
We composed some beautiful collage material and made some cleaning tasks artful and enjoyable ;)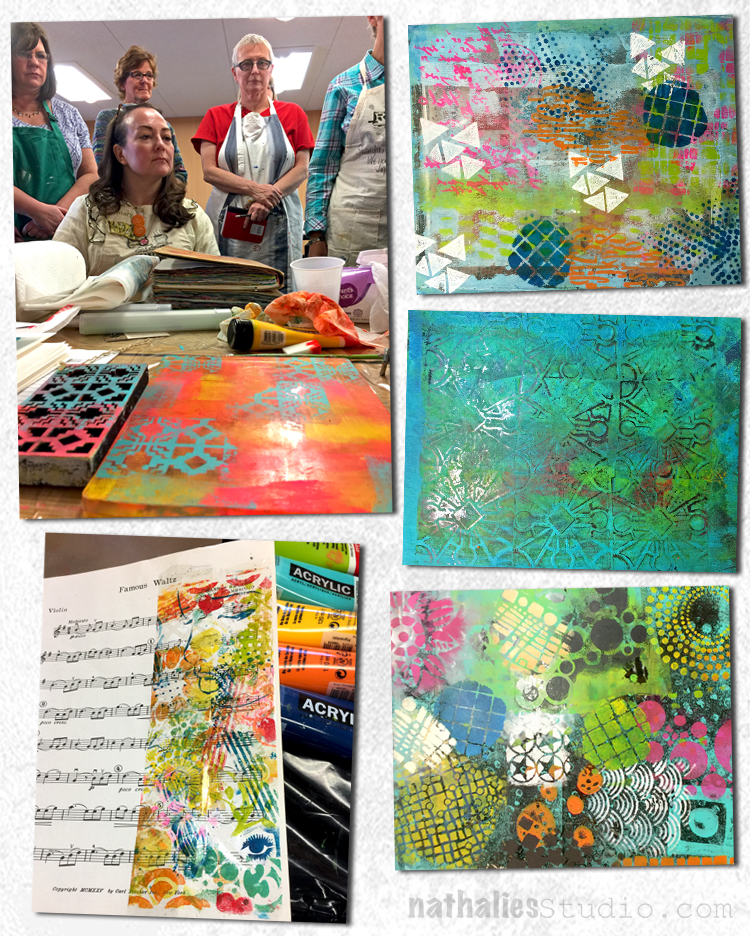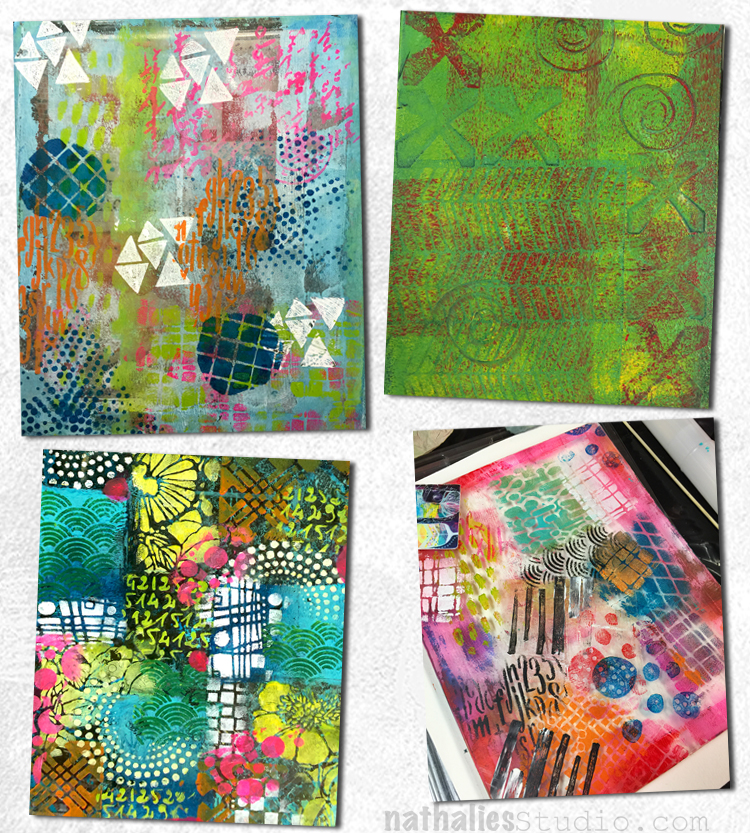 And late in the evening of day two, when all the students were gone to dinner …Birgit and I sneaked in to have a happy look at this colorful classroom. We might have been like little kids in the candy store seeing all the work.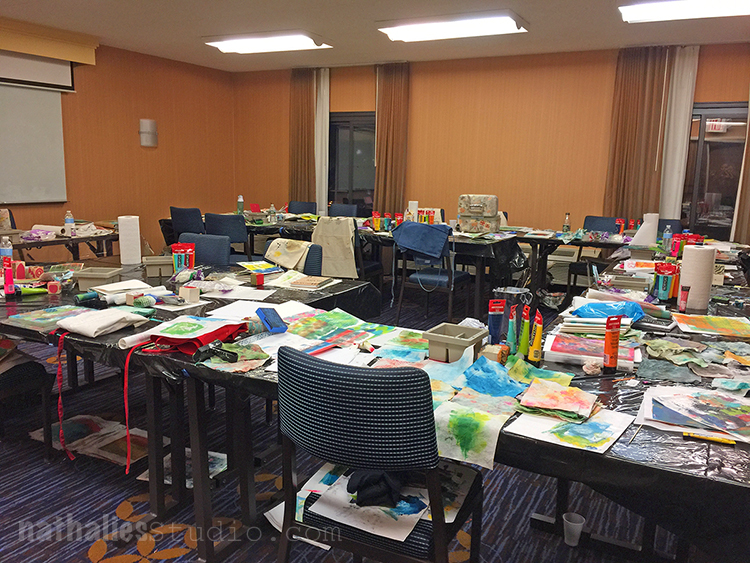 On the third day we bound an art journal together out of all the single pages we worked on so far and started finishing up some of the pages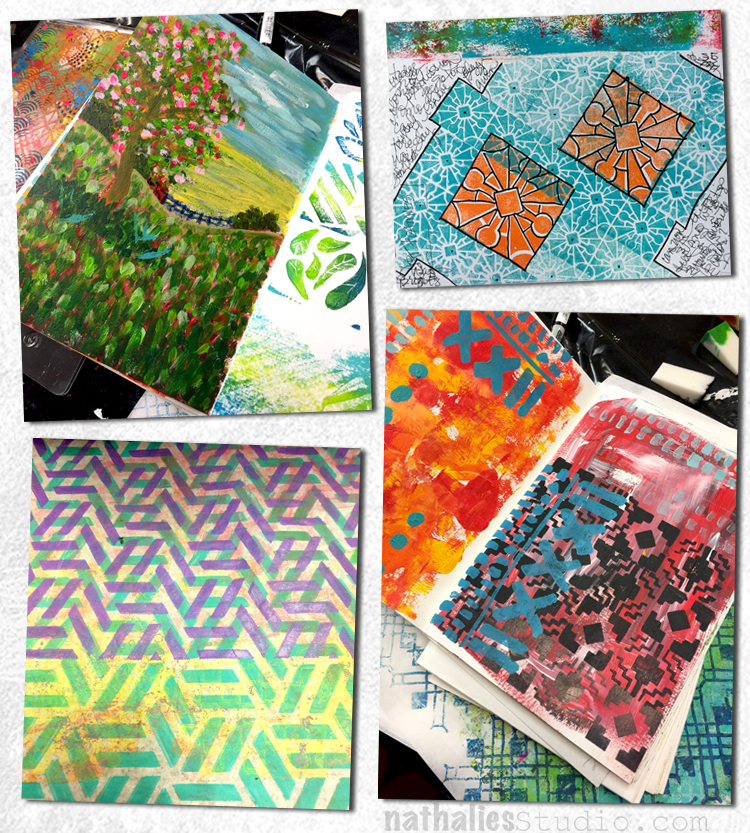 It was pretty cool to see the group combining Birgit's and my techniques with their own style- so inspiring and stimulating!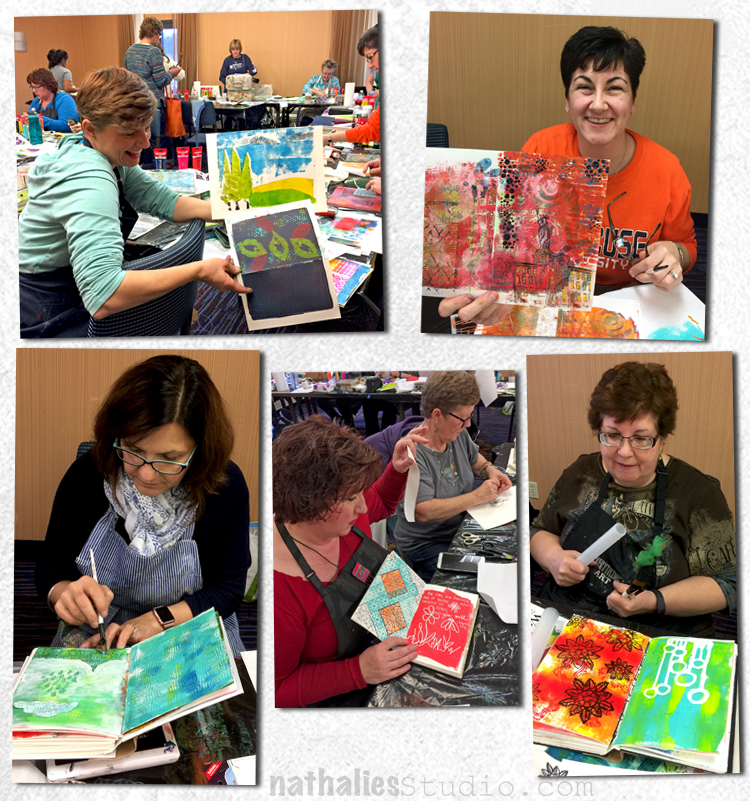 Look at the well used ArtFoamies and StencilGirl Stencils!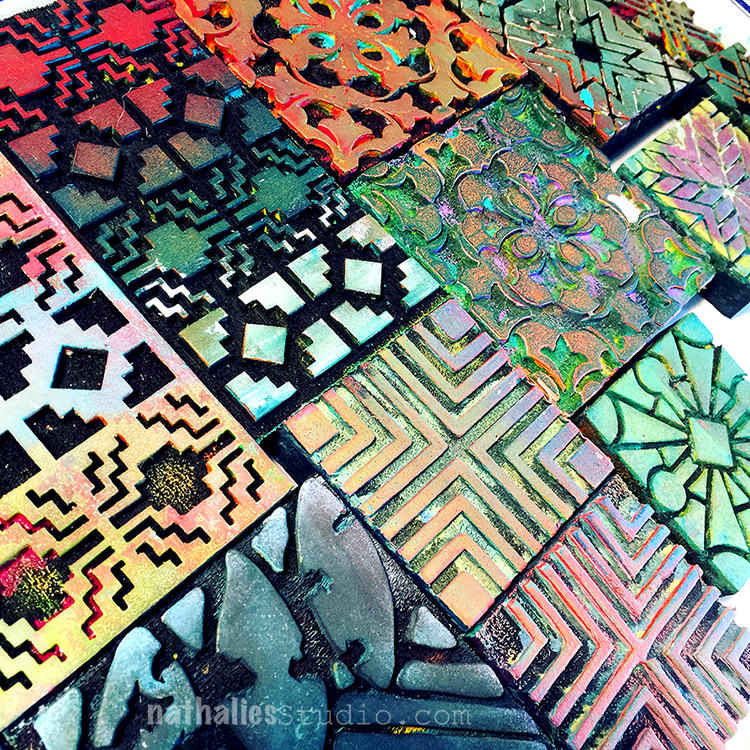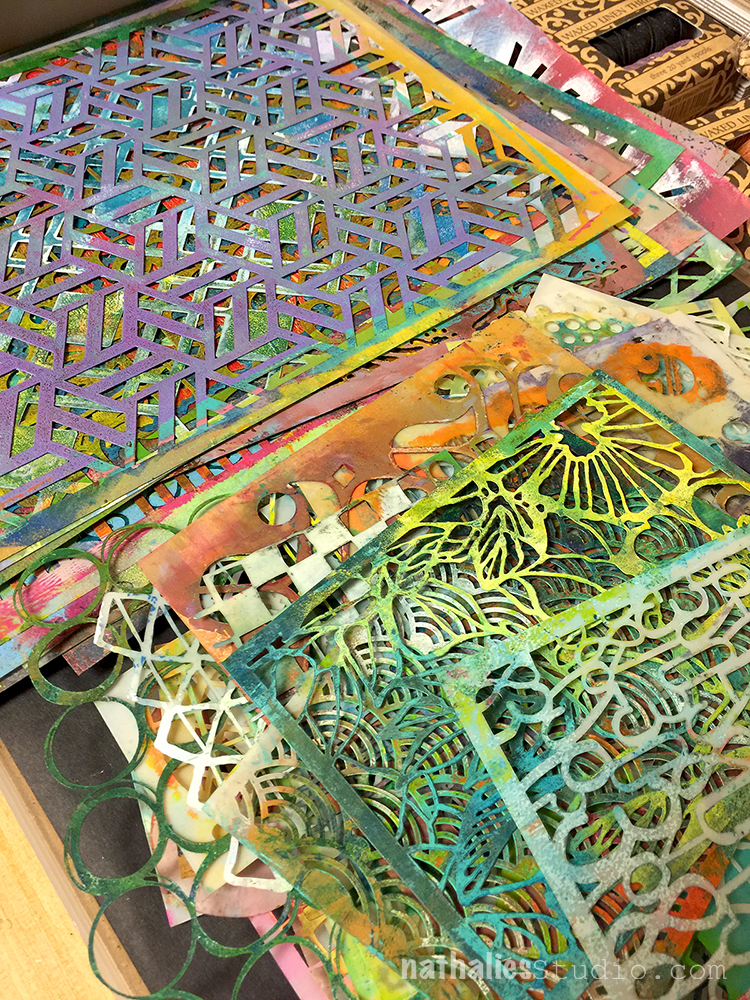 And here is our group – minus two who had to leave earlier – with their favorite pages in their art journal!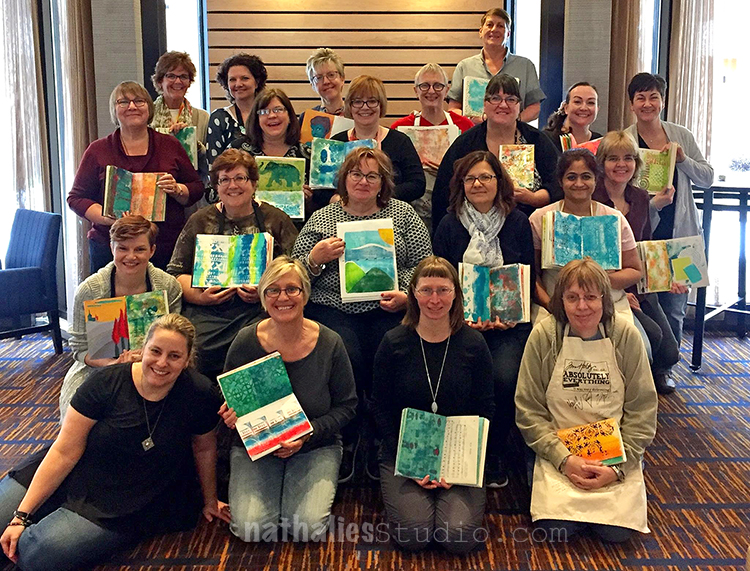 Thank you so much for coming to Birgit's and my Color Crush workshop. It was a real pleasure to spend so much time with you creative souls and get to know you better! You inspired me a lot and I couldn't wait to get back into my studio, it was such an uplifting time. Thank you also to Shelley from OOAK and her awesome team for inviting us and organizing this great event! And last but not least a big hug to my friend Birgit – love co-teaching with you and looking forward to our new plans ;)
Hope you enjoyed the photos of this workshop! If you want to know where I teach next- check out my In-Person Class Schedule – in the next couple weeks.